Liposuction NYC, Laser Lipo Surgery
Gallery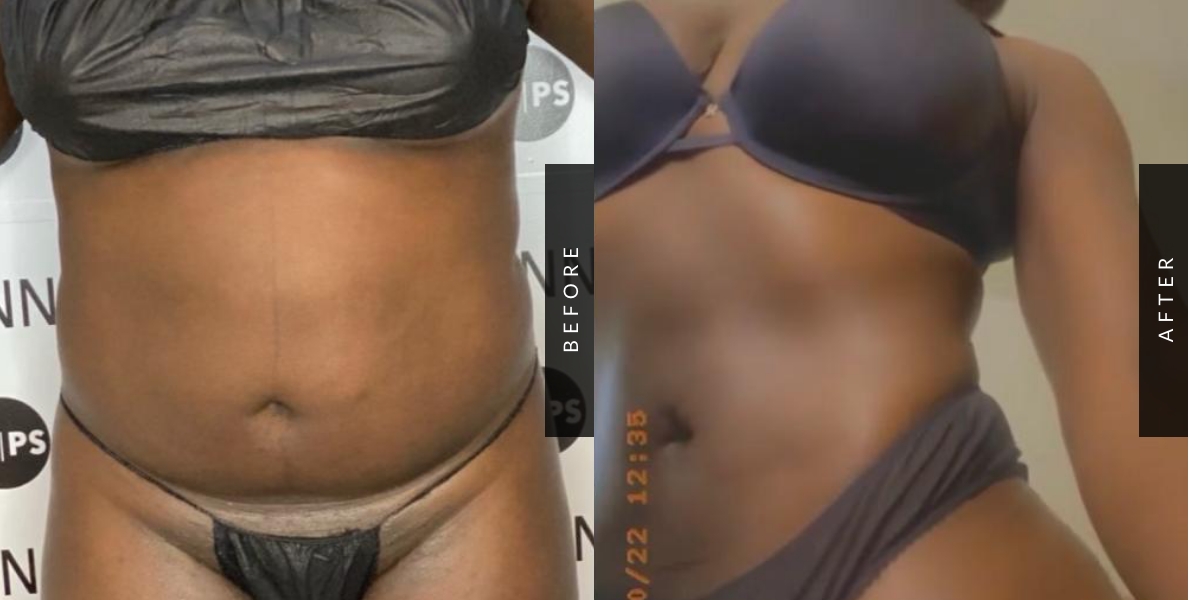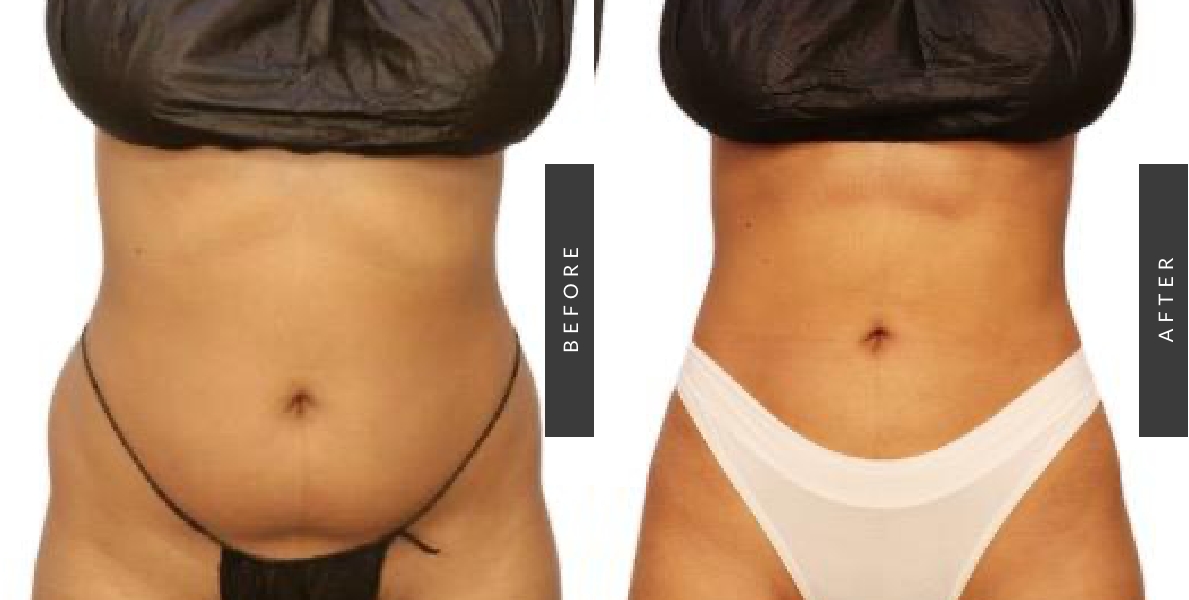 What Is Liposuction or Lipo Surgery?
Often called lipo or lypo for short, liposuction is a medical procedure that suctions away unwanted fat from targeted spots on your body. Since it's used to contour your shape into the silhouette you've always wanted, it's also known as body contouring. This fat removal technique slims and sculpts those stubborn areas into a smoother, more pleasing figure. Liposuction changes the contours of your body in places such as your:
Face or cheeks
Chin and neck
Upper arms
Back or chest
Abdomen and waist
Hips, thighs or buttocks
Inner knee, calves or ankles
You work hard to get your bod in shape, but sometimes, no amount of effort impacts those stubborn love handles or unsightly saddle bags. You just need a little sculpting as the final boost in achieving your true personal style. Liposuction is a safe way to get natural, permanent results. Soon after the procedure, you can expect to rock your best look, whether it's in skinny jeans, a little black dress or your old concert cutoff tee.
Liposuction is one of the most popular cosmetic surgery procedures in the country today; more than 200,000 lipo surgeries take place each year. And in the New York City area, you have access to the best lipo doctor at Millennial Plastic Surgery. Dr. David Shokrian and his team, conveniently located in Midtown Manhattan, offer a wide variety of breast and face cosmetic procedures.
Why Would I Want to Get Liposuction?
Most people have a love-hate relationship with their bodies on some level. Perhaps you love your hair and eyes but hate your height and tummy. Well, you can't grow an extra two inches, but you can easily trim two inches from your middle. Common reasons to choose liposuction include:
You can't lose stubborn areas of fat, no matter how you eat or exercise.
You're self-conscious about certain places on your body.
You want the fatty bulges on your body smoothed out.
You desire a permanent solution to unwanted fat deposits.
You want to choose from a broader selection of fashion choices.
You want all your clothes to fit better.
You wish to pair lipo with another procedure, such as a breast reduction, boob job,tummy tuck or arm lift.
You want to restore your body shape after a pregnancy or weight loss.
Fat removal with lipo surgery is the answer to your frustration trying to achieve the body you can feel good about. Every year, thousands of men and women in New York pursue liposuction because it gets the job done. And lipo surgery is a long-lasting solution, as long as you maintain a healthy weight. There's simply no reason to put off a procedure that will give you years of feeling good about your body. The benefits of liposuction include:
It's a safe procedure.
The results look smooth and natural.
It's outpatient surgery.
The scarring is minimal.
The recovery time is relatively short.
Fat cells are permanently removed.
Clients' Testimonials
I did 360 liposuction, BBL and tummy tuck, before my surgery I was concerned about the pain because people usually do this kind of procedure separately, but I was amazing how great I feel next day, the doctor offered me an additional pain relief through the surgery ( spiral), which works really good, I was able to do light activities right next day like cooking, and walk without no problem.
Clients' Testimonials
I would like to thank millennial for my wonderful results. The doctor answered all my questions, and the staff is very loving, very satisfied with my results from my Lipo 360 would recommend them to everyone once again thank you very much millennial for treating me so kind and thank you doctor for my wonderful results.
Clients' Testimonials
This place was very good. The kindness and helpfulness of the staff was awesome. I loved Jess and my massages from Maribel..she was so good I wanted an 8 ounce bottle of milk and my bed after. Overall Dr. Shokrian was very honest in what he could do and what he couldn't which made my choice even easier.
The team is knowledgeable, responsive, and a pleasure to work with.
Am I A Good Candidate for Fat Removal Surgery?
The most successful liposuction patients are those who rank well in certain categories. Your physician reviews your medical history, then runs down the pertinent factors for a good candidate. These include:
You don't smoke.
Your skin elasticity is good.
You're within 25 pounds of your recommended body weight.
You've had limited success with diet and exercise.
You keep up a healthy lifestyle.
Your expectations are realistic.
Liposuction is a types of shape cosmetic surgery, not a weight loss procedure. Your weight may fluctuate slightly, but lipo isn't going to dramatically change the numbers on your bathroom scale. Liposuction works best when other efforts to shrink specific areas of fat cells have continued to fail. Sometimes, doing Keto diets or spinning classes simply don't work. Often, the only way to blast those bulges or folds is with liposuction.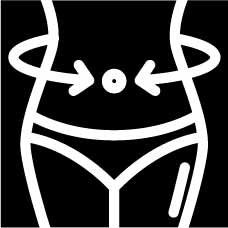 We can't wait to meet you! We offer comprehensive consultations with Dr. Shokrian, and his team both virtually and in person.
212-421-7123
What Areas of My Body Can Be Improved by Fat Removal Surgery?
Fat reduction surgery is possible on just about any part of your body. While it won't lift body parts or remove excess skin after weight loss, liposuction is often the first step in a complete makeover. The most typical fat removal procedures include:
Chin lift plastic surgery. This contours your chin and jawline.
Arm liposuction. This procedure doesn't just remove fat; it also sculpts your arms to enhance your natural contours.
Thighs liposuction. For those tough spots on your inner and outer thighs and knee, it smooths and tones.
Love handles liposuction. This is one of the most common types of lipo.
Abdomen liposuction. This procedure creates a slim, flat, natural-looking tummy.
Chest liposuction. This is a popular choice for men with excess chest flab or man boobs.
Hip liposuction. This one's ideal for shrinking your saddlebags.
Lipo 360. Your Manhattan cosmetic surgeon customizes your treatment, combining a number of techniques for game-changing results.
Your doctor may suggest that you combine other procedures along with liposuction surgery. This dual approach is commonly used to get the optimum results you're looking for. These complementary techniques include:
During your consultation, your board certified plastic surgeon outlines the purpose and benefit of each technique. Whether your solution involves one procedure or multiple depends on the what you hope to achieve, as well as the recommendations of your cosmetic surgeon.
Read more: Butt Implants Surgery in New York
What Alternatives to Liposuction Are Available?
Occasionally, some existing factors mean fat reduction surgery isn't recommended. If liposuction isn't an option for you, don't be discouraged. You have a creative and talented doctor who enjoys finding just the right solutions to give you the body you've longed for. Other techniques include:
Radiofrequency technology
These procedures and more are available to reshape the trouble spots on your body. If liposuction isn't the right choice, consult your cosmetic surgeon for other possible solutions. There's sure to be a way to get the shape you deserve.

56 West 45th Street, Floor 4, New York, 10036 3190 Riverdale Ave. Level C, 4A, Bronx NY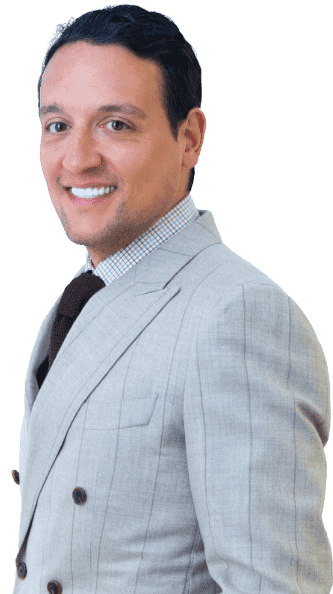 What Happens during Liposuction Surgery?
When the exciting day arrives, your procedure is performed in the facility's surgical suite. Before the actual surgery begins, the preparations include:
Marking your skin to pinpoint the treatment areas
Taking before photos for comparison with the final results
Inserting an IV to replenish fluids and administer anesthesia
Administering anesthesia, either local or general, depending on your procedure
Optionally, giving you a sedative to help you remain relaxed
During the procedure, basic steps are taken to keep you safe. Meanwhile, your Midtown surgeon focuses on your specific needs. Steps usually include:
Your cosmetic surgeon makes one or more small incisions.
The surgeon begins the process of removing fat deposits, using one of several techniques. This may involve use of a sterile solution, ultrasound technology or a light laser. Most of the techniques use a thin metal tube, called a cannula, to gently suction the fat out.
The incision areas are closed and bandaged.
Compression garments are put in place to assist your healing.
Throughout the procedure, the medical team monitors your blood pressure, heart rate and oxygen level.
Expect the surgery to take two to four hours, depending on how much area is involved.
When the surgery is over, you're taken to a recovery room. The medical personnel continue to monitor your vitals for an hour or two. You can doze, listen to music or watch a favorite show during this time. More involved surgeries may require an overnight stay so you maintain adequate fluid levels.
What Are the Different Techniques Used in Liposuction Surgery?
A number of liposuction advancements were developed in recent years. Surgeons performing fat reduction surgery now have a variety of choices for the approach that best serves your treatment goals. The types of liposuction procedures include:
Traditional (tumescent) liposuction.
Ultrasound-assisted liposuction (UAL).
Laser-assisted liposuction (LAL).
Power-assisted liposuction (PAL).
Traditional (tumescent) liposuction.
The most common technique for lipo surgery, this involves the use of a sterile solution that's injected into the site. The solution —a mix of salt water, lidocaine and epinephrine — makes the area stiffen and swell, which allows the cannula the space to gently suction out the unwanted fat.
Ultrasound-assisted liposuction (UAL).
This type of high-definition liposuction can be used along with the traditional method. This procedure is often performed with a VASAR, or vibrational amplification of sound energy at resonance. UAL is unique because it removes or adds a certain amount of fat in targeted areas of your body to create the desired shape. Negative spaces are created by removing fat to achieve a desired effect, like more defined muscles. Less fat is removed from other areas to create depth. The result shows off a sculpted contour.
Laser-assisted liposuction (LAL).
During this procedure, a light laser breaks down or emulsifies fatty deposits. The liquid fat is then removed by the thin metal cannula. Since fewer incisions are used, LAL causes less bruising and scarring.
Power-assisted liposuction (PAL).
This technique inserts a cannula that moves rapidly back and forth to pull out unwanted fat more easily. PAL is often used in areas with large amounts of fat.
Whether it's laser lipo or ultrasound lipo, the technique used for you may differ from others. At Millennial Plastic Surgery, you receive the latest techniques to ensure the most stunning results and nothing else.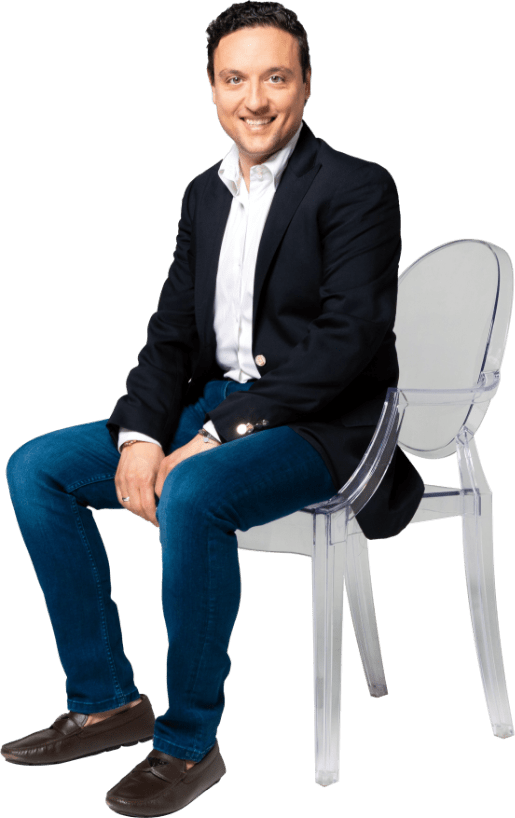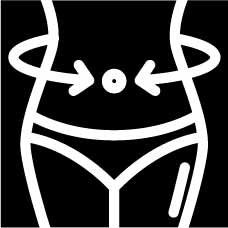 We can't wait to meet you! We offer comprehensive consultations with Dr. Shokrian, and his team both virtually and in person.
212-421-7123
What Can I Expect Immediately after Liposuction?
Amazingly, some results are apparent in just a few days after liposuction. But full recovery and your desired outcome generally take two to three months. Self-care is essential. The first couple days immediately after liposuction requires special diligence. Care instructions include:
Continuing to rest for a full 24 hours, then taking it easy for a few more days
Getting help around the house if you can
Avoiding strenuous activity
Waiting about a week before returning to work
Using ice packs for the first 24 hours to reduce swelling
Expecting drainage from the incision site — a pink fluid that leaks out for up to 48 hours
Showering only 24 hours after surgery
Removing the band-aids and dressings before showering and reapplying new ones if you need to
The compression garment you're fitted with immediately after the procedure is an essential component of your recovery. This garment is designed to put gentle pressure on the targeted area to reduce swelling and bruising. The garment also helps shrink the skin more evenly:
Wear the compression garment at all times for 24 hours after liposuction.
While showering, you may want to launder your compression garment.
After day one, you may remove the garment for about an hour each day to shower or launder the garment. Depending on the extent of your procedure, your doctor may direct you to maintain this routine for about three months.
What Is Recovery Time Like after Liposuction?
Daily routines involving medication, food and sleep make a difference in your level of comfort and healing after liposuction. These instructions include:
Take prescribed pain medication or acetaminophen as needed. Be sure to take it with food. Take no other medications for 10 days after surgery.
As always, steer clear of alcohol while on any medication.
Sleep in whatever position you find most comfortable.
Be sure to drink plenty of fluids — you can experience nausea and dizziness if you're dehydrated.
Keep your liposuction area out of direct sunlight for several weeks.
Stay away from any kind of nicotine or smoking for two weeks. Smoking can lead to complications, compromising the outcome of your surgery.
Wait a few weeks to resume moderate exercise, longer for strenuous exercise.
Think self-care, self-care, self-care for the weeks after surgery. Longer repercussions include:
Recovery time. The length of time that the bruising or swelling persists varies. They typically subside after about four to six weeks.
Drainage massage. Your doctor may recommend drainage massage therapy in the weeks after surgery to help reduce the inflammation associated with some liposuction procedures.
As with any surgery, contact your doctor right away if you experience a high fever, chills, severe pain, sudden swelling or redness. The risks involved are greatly reduced when you rely on one of the best NYC surgeons, like Dr. Shokrian and the care team at Millennial Plastic Surgery. Your success is their number one goal.
Top-notch service that always exceeds expectations.
How Do I Choose the Best Doctor for Lipo Surgery?
Your body is your temple, and you want to honor it with the best lipo results possible. Ask Dr. Shokrian pertinent questions to make yourself as comfortable as possible before your surgery, such as:
What are your board certifications and other pertinent training?
How often do you perform this type of liposuction surgery?
What are the current safety and health ratings of your practice?
What can I expect to happen before, during and after my procedure?
Find someone who has the training and the experience with your particular type of liposuction surgery. But feel comfortable with the doctor, knowing you'll be treated with care and respect. People in New York City know they can trust the staff at Millennial Plastic Surgery for a kid-glove experience with top-notch results.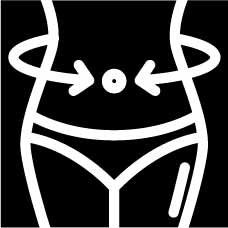 We can't wait to meet you! We offer comprehensive consultations with Dr. Shokrian, and his team both virtually and in person.
212-421-7123
How Much Does Liposuction Cost?
Many different factors play into the costs for fat reduction surgery. The biggest impact on your bottom line involves the particulars of your procedure, such as:
Your skin type
Your medical history
The type of procedure used
The scope and size of the procedure
It's easy to see how the fees for each lipo procedure vary widely. When comparing estimates, consider the particulars of your specific treatment. Get all the facts so you can finally shrink the flab in those upper arms or midsection.
Don't let the price stop you from getting the procedure you've always wanted. While most cosmetic surgery isn't covered by insurance, a procedure sanctioned by a health professional may be allowed. Plus, the team at Millennial Plastic Surgery helps you manage the cost with options like third-party financing or payment plans.
It's hard to put a price tag on your health and confidence. That's why you should place your trust in the best liposuction surgeon in your area. From the boroughs of New York City to the heart of Manhattan, the place to go for cosmetic procedures is Millennial Plastic Surgery. Contact their experienced team today for the first step toward the best reflection your mirror has ever seen.