Highly recommend for their exceptional service and commitment to their clients.
What Is Chin Reduction Surgery?
Also referred to as mentoplasty or chin shaving surgery, chin reduction surgery is a procedure to tone down the size of your chin. As many Americans aren't happy with the way their chins look, these "chinplants" are becoming more and more common. If you've got a chin that sticks out, is out of proportion to your face or you feel is too pointy, you may long to be more like your less prominently jawed friends.
Chin and jaw reduction surgery in NYC is done in an outpatient clinic with general anesthesia and a few small incisions. Dr. David Shokrian, at Millennial Plastic Surgery in Midtown Manhattan, is one of the best cosmetic surgeons in New York. He can create a shapelier and more proportional chin within a few hours.
Clients' Testimonials
My facelift has made me feel like a brand new person. The procedure was quick and painless, and the results have been truly remarkable. I couldn't be happier with the outcome.
Clients' Testimonials
This place was very good. The kindness and helpfulness of the staff was awesome. I loved Jess and my massages from Maribel..she was so good I wanted an 8 ounce bottle of milk and my bed after. Overall Dr. Shokrian was very honest in what he could do and what he couldn't which made my choice even easier.
Clients' Testimonials
Sophia helped me tremendously if it wasn't for her , I probably would have never gone through with my surgery! She made me feel so comfortable and like she genuinely cared for me ! I love my results so far and Dr. Shokrian is AMAZING with his work. I can finally say I'm happy and confident with myself. Thanks to everyone there but especially SOPHIA .
Who Should Get Chin Reduction Surgery?
Chin reduction is for anyone who believes their chin is too big, right? That's the long and short of it. Skilled chin reduction surgeons like Dr. Shokrian can reshape your chin and make it more symmetrical and well contoured, but essentially chin reduction surgeons strive to meet your expectations and make your chin smaller. Good candidates for jaw reduction surgery are:
Physically healthy and without risk factors or complications
Non-smokers
Fully grown so that your bone structure is finished growing
Understanding of what to expect and willing to tolerate some small risks
In good shape in terms of dental health
Your cosmetic surgery team at Millennial Plastic Surgery performs a full evaluation to figure out if chin reduction is a good idea for you. There are people who probably shouldn't get jaw reduction surgery. Your Midtown Manhattan doctor may advise against chin surgery if you:
Are prone to blood clotting or infection
Have had allergic reactions to anesthesia
Are really on the fence about how you want to look afterward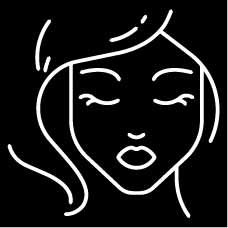 We can't wait to meet you! We offer comprehensive consultations with Dr. Shokrian, and his team both virtually and in person.
212-421-7123
Why Should I Get Chin Reduction Surgery?
The bottom line is that you should get chin reduction surgery because it's something you want. You can't put a price tag on feeling good about your appearance, and if your chin protrudes, is crooked or doesn't quite fit in with the rest of your face, it's a good option to consider. The benefits of chin reduction surgery include:
Increased self-esteem
Boosted social confidence
A better dating or social life
More proportionate face
More smoothly contoured features
Being able to look on the outside the way you feel on the inside
And chin reduction surgery can, and very often is, combined with other facial procedures to give you a more balanced and appealing appearance to meet your highest expectations. Procedures that may be combined with jaw shaving surgery include:
There's no shame in wanting to make improvements and look the way you want to. Most people have blemishes and imperfections that they'd rather get rid of. It's a gift to have a highly talented surgeon like Dr. Shokrian to help you plan and implement your chin reduction surgery, as well as any other procedure you want. Take advantage of this gift. The team at Millennial Plastic Surgery is happy to help you find financing options if necessary.
How Do I Prepare for Chin Reduction Surgery?
You begin the process by undergoing a full evaluation with Dr. David Shokrian to figure out the risks, benefits and best plan of action. Once you've agreed on a plan, some of the things you need to have done before surgery include:
Getting lab tests done to check for things like blood levels, underlying conditions and potential complications
Providing a complete review of your current medications
Completing a medical and family history review
Stopping certain medications such as blood thinners
Quitting smoking
Preparing mentally to have a new outlook on your appearance
On the big day, you come into the Manhattan clinic and receive anesthesia. Once you're asleep, the procedure only takes about an hour or so, unless you're having other procedures at the same time. Once you wake up, you can most likely go home within about two hours. Remember to have someone there to drive you home.

56 West 45th Street, 4th floor
New York, NY 10036 3190 Riverdale Ave. Level C #4A
Bronx, NY 10463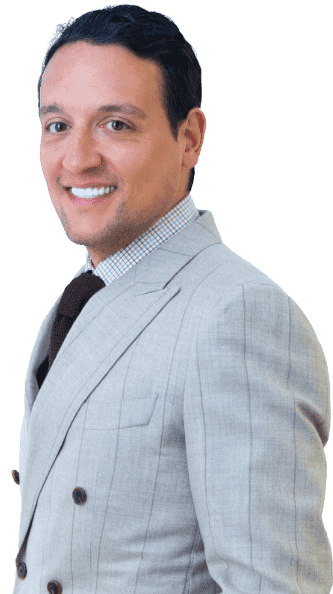 What Happens during Chin Reduction Surgery?
Once you're knocked out, your doctor begins the jaw shaving surgery by making small incisions on the underside of your chin, inside your mouth behind your lower lip or both. This allows him to skillfully:
Shave down your chin
Remove protruding pieces of bone
Reshape your chin and jaw for a smoother and better proportioned contour
Move bone from one area to another for sculpting purposes
Once this is done, the incisions are sutured, bandages applied and you're moved to a recovery room to rest peacefully until you wake up. This is an art form for Dr. David Shokrian, so leave things in his capable hands and let him give you the chin you've always wanted. The surgery is precise, minimally invasive and done with passion and care.
What Does Recovery from Chin Reduction Surgery Involve?
Once you wake up from your surgery, you're encouraged to hang around for a few hours to get your orientation, deal with any pain that comes up and ask questions or report any concerns. Once you go home, you're encouraged to get as much rest as you can for at least a week. Keep in mind that the pain isn't usually that bad after surgery, but you should expect some swelling and bruising.
Follow your NYC surgeon's post-op directions exactly, and your recovery will go much smoother and quicker. Recommendations for which you can plan ahead may include:
Ingesting only a liquid diet to keep your chewing to a minimum for at least a few days
Seeing some swelling and bruising that dissipates more and more each day
Having a limited ability to talk for several days
Sleeping with your head elevated and face turned up so as not to lie on your new chin
Taking up to 10 days just to rest and recover, returning to light duty for at least a few weeks
Using over-the-counter pain medications or prescription-strength medicine is available if necessary
Refraining from strenuous activity for a few weeks or until your doctor feels you're ready
Calling your doctor if you experience fever, illness or significant bleeding
Your chin will look more like how you want it to look the moment the bandages are removed, but it usually takes several months up to a year before it's in its final form. All in all, chin reduction surgery can be done skillfully with minimal scarring so that no one can really tell you had a procedure done.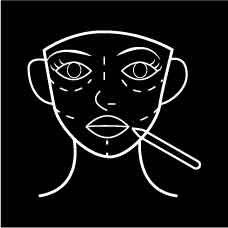 We can't wait to meet you! We offer comprehensive consultations with Dr. Shokrian, and his team both virtually and in person.
212-421-7123
A pleasure to work with and consistently provides outstanding service.
Is Chin Reduction Surgery Worth It?
It might be a bit jarring to look in the mirror and see your new face, even if it's everything you ever wanted. Getting used to your new face takes time, but if you've carefully planned it with the people at Millennial Plastic Surgery, it may be one of the best investments you've ever made.
To secure your place on the popular NYC plastic surgeon's schedule, contact Millennial Plastic Surgery today. Chin reduction surgery may just be the ticket you've been seeking to change the way you see yourself and the image you project.