Always puts the client's needs first, making them a pleasure to work with.
What Are Love Handles?
Love handles are those stubborn rolls of fat that develop between your Midtown Manhattan practicehips and ribs. The less-than-lovely bulges just above your waistline can make you feel overweight and unattractive. It's common for both men and women to store unwanted fat in these areas of the body, also known as flanks, and they're notoriously difficult to eliminate through personal effort alone.
To find out how to get rid of love handles, visit New York City's talented, highly trained cosmetic surgeon Dr David Shokrian at the beautifully appointed Millennial Plastic Surgery. At this easily accessible in Midtown Manhattan practice, you receive first class treatment and see first class results with love handles liposuction, the most effective treatment for losing those love handles.
Clients' Testimonials
I have absolutely nothing but amazing things to say about my experience at Millenial! I was turned down by a few surgeons for their lack of knowledge with trans bodies before I was able to get consultation with Millenial. Their experience in feminizing the body with lipo 360 and bbl sold me and it was worth the wait! So so happy I decided to go with Millenial the staff was incredible
Clients' Testimonials
I had an amazing experience here, my body and breast look absolutely flawless. LIKE PERFECTION!!!! I personally dealt with Sofia the entire time and she is and absolute DREAM! Sooo nice and over accommodating absolutely professional like she's really my new best friend. They made a very welcoming environment. I would definitely recommend anyone looking for cosmetic work, check them out for sure
Clients' Testimonials
Getting lymphatic drainage massage has been a game changer for me. The gentle pressure and movements have helped to reduce swelling, improve my circulation, and alleviate pain. I feel more relaxed and energized after each session. I highly recommend Millennial to anyone looking to improve their overall health and wellbeing.
What Is Love Handles Liposuction?
Fat removal or liposuction is a fast and effective method when you're worried about how to get rid of love handles. This minimally invasive surgery allows you to say goodbye to your love handles and gets you back into those flattering, figure hugging clothes once more. Best of all, the results are permanent.
Your love handles removal surgery lasts between one and four hours, depending on the amount of fat to be removed. The procedure involves a process that typically includes:
The area to be treated is numbed to ensure your comfort.
At most, you may experience light pressure during the procedure.
Your best New York plastic surgeon makes several small nicks in the area being treated.
A cannula, which is a long, thin metal tube, is inserted into the skin and used to suction fat from the areas being treated.
The nicks in the skin are then sutured shut.
You're monitored following the procedure and then released to go home to recover.
Before leaving, you're given a compression garment to wear for a few weeks as you heal, which reduces swelling and supports your new shape. Post-op discomfort is minimal and easily manageable. You receive the highest level of care from Dr. Shokrian and his team before, during and after your procedure.
Read more: Gluteal augmentation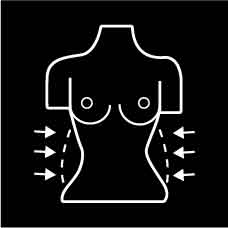 We can't wait to meet you! We offer comprehensive consultations with Dr. Shokrian, and his team both virtually and in person.
212-421-7123
What Causes Love Handles?
To figure out how to get rid of love handles, you may try endless crunches and working tirelessly on the ab machine at the gym. You may relentlessly diet and constantly restrict your carb intake. You eventually discover that nothing erases that unwanted fat. The reasons love handles develop include:
Aging
Genetic factors
Pregnancy
Hormonal changes
Unhealthy lifestyle
With many of these factors beyond your control, liposuction becomes an attractive option. The same holds true for other parts of your body. Consider more extensive body shaping to remove fat from other areas. You can combine love handles liposuction with other procedures offered by your NYC cosmetic surgeon, such as a:
Read more: Butt Enlargement Surgery
Why Choose Liposuction to Get Rid of Your Love Handles?
Liposuction is a simple, safe and short procedure that works when other efforts have failed. It allows you to achieve a slim, toned body shape and involves just a short recovery period. Under Dr. Shokrian's personalized care, getting rid of your love handles with liposuction gives you:
Immediate and significant results
A smaller waistline
A healthier, more attractive and youthful appearance
Improved muscle definition and a shapelier silhouette
The confidence to wear tight-fitting clothes and swimwear
A renewed sense of physical and mental well-being
Keep up with your regular exercise routines, plus a healthy diet, and you'll enjoy these fantastic results for the long term. Dr. Shokrian and his team work closely with you throughout the process, from your initial consultation to your full recovery. Your NYC doctor wants you to achieve the best possible results for your desired body shape.
You also may suffer from embarrassing and difficult-to-remove pockets of fat in other areas of your body. If so, liposuction is an option for treating these areas too, including for you:
Their attention to detail is unmatched. Highly recommend!
What Does Recovery from Love Handles Liposuction Involve?
Recovery from liposuction doesn't keep you down for long. The procedure is effective and fast, but it's still a minor surgery, so some recovery time is to be expected. You'll receive comprehensive aftercare from Millennial Plastic Surgery, including full post-procedural instructions, that include:
Making all your follow-up visits to ensure you're healing properly
Asking a friend or loved one to take you to and from your procedure
Preparing for your homecoming by arranging a recovery area with entertainment and leisure activities
Having some easy-to-prepare meals ready
Collecting any prescribed medications beforehand, including pain meds, as you'll probably feel a little sore for a day or two
Wearing your compression garment as directed to reduce the expected swelling that diminishes within about 90 days
Expecting bruising to last a couple weeks
Noticing an immediate reduction in the size of your love handles
You can be back to work within a week. The full recovery period depends on the amount of fat you've had removed. You need to wait for a further couple of weeks before getting back to your normal levels of physical activity and exercise, but do start taking gentle walks from day one.

56 West 45th Street, 4th floor
New York, NY 10036 3190 Riverdale Ave. Level C #4A
Bronx, NY 10463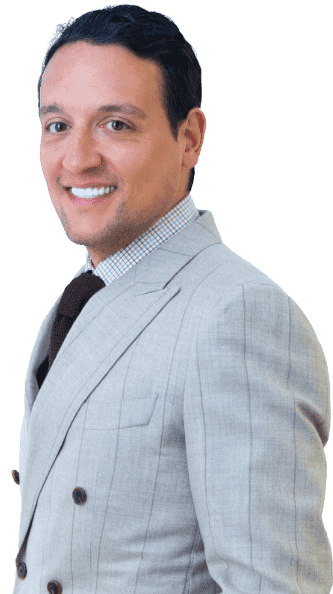 What Do the Final Results Look Like?
Following the recovery period, you'll be amazed at your improved body shape, which appears slender, smooth and natural. Expect further improvements to continue for the next six months. As long as you keep your weight stable, you'll enjoy the results for the rest of your life.
When you're ready to learn how to get rid of love handles permanently, contact Millennial Plastic Surgery for consultation with Dr. Shokrian. Look forward to a more toned, attractive and healthier-looking you. And while this cosmetic procedure typically isn't covered by insurance, you may find financing options to suit your needs if necessary.