Their attention to detail is unmatched. Highly recommend!
What Is Plastic Surgery for Penis Enlargement?
Penis enlargement surgery, also known as phalloplasty, is a type of plastic surgery for men that increases the size of your dick. You can choose from several different techniques for surgical penis enlargement, such as:
Lengthening procedures. The most common of these procedures involves cutting the suspensory ligament, which attaches your penis to your pubic bone, allowing your junk to hang lower and appear longer.
Girth enhancement procedures. Usually, these types of procedures involve your NYC surgeon injecting fat or another filler material into the shaft of your penis to increase its circumference.
Combined procedures. These procedures use a combination of lengthening and girth enhancement techniques to accomplish both in one procedure.
Real penis enlargement involves surgery: making incisions in the skin of your penis and then using various techniques to increase its length and girth. This surgical procedure carries the same risks associated with any surgical procedure. You can reduce those risks by relying on the expertise of Dr. David Shokrian, one of NYC's best penis enlargement doctors at Millennial Plastic Surgery.
Clients' Testimonials
My liposuction has helped me achieve the body I've always wanted. The procedure was easy and the results have exceeded my expectations. I highly recommend it to anyone looking to get rid of stubborn fat.
Clients' Testimonials
This place was very good. The kindness and helpfulness of the staff was awesome. I loved Jess and my massages from Maribel..she was so good I wanted an 8 ounce bottle of milk and my bed after. Overall Dr. Shokrian was very honest in what he could do and what he couldn't which made my choice even easier.
Clients' Testimonials
Sophia helped me tremendously if it wasn't for her , I probably would have never gone through with my surgery! She made me feel so comfortable and like she genuinely cared for me ! I love my results so far and dr Shokrian is AMAZING with his work. I can finally say I'm happy and confident with myself. Thanks to everyone there but especially SOPHIA .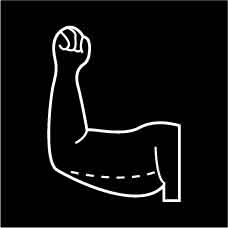 We can't wait to meet you! We offer comprehensive consultations with Dr. Shokrian, and his team both virtually and in person.
212-421-7123
Am I a Good Candidate for Permanent Penis Enlargement Surgery?
If your dick measures three inches or less in length when erect, you're an ideal candidate, although almost any man can qualify. You have to be in good overall health and have realistic expectation about what a penis enlargement procedure can do for you. In other words, you have to understand what it's going to do for your self-confidence, not to mention your sex life. You also have to be willing to practice patience during your recovery.
Visiting a penis enlargement doctor should be your own decision, based on how you feel about yourself. If a larger, thicker member will boost your daily confidence and make you feel more virile, then by all means go for it. You may want to mention your decision to your partner, though, to avoid surprises. The best penis enlargement surgery candidates are men who:
Experience psychological distress or self-esteem issues due to the size or shape of their dicks
Have passed puberty and have enjoyed a few years of sexual intimacy
Are at a healthy weight
Don't have any serious underlying conditions, like diabetes or cancer
Have been in an accident that damaged their member
Overcame an illness that adversely affected their dick
Haven't been diagnosed with penile dysmorphic disorder, a psychological condition that leads to a preoccupation with the size of your penis
You also have to understand that genetics, age and health play a role in sexual prowess. It's not always about the size of your johnson. In fact, many women say that the size of a man's penis doesn't always change their level of sexual satisfaction.
How Do I Get a Larger Penis?
When you want the best penis enlargement surgery, choose an outpatient procedure at Millennial Plastic Surgery in Manhattan. Dr. Shokrian prefers awake surgeries, as they require less downtime and carry fewer risks. Your particular surgery is based on your specific needs and goals. To make your dick bigger, the process typically includes your doctor:
Providing a local anesthetic to make sure you're comfortable and don't feel any pain
Making an incision near the base of your penis to access the suspensory ligament
Removing excess fat, necessary to increase the length of your member
Placing fat from another part of your body into your penis if you're seeking to increase its girth
Hiding the incisions in the creases of your skin and under your pubic hair
The best penis enlargement doctors can complete your permanent penis enlargement in one session. You may opt for additional fat injected into your dick after about three to six months. If you choose a filler instead of harvested fat, the effect is temporary, but can be repeated when it dissipates.

56 West 45th Street, Floor 4, New York, 10036 3190 Riverdale Ave. Level C, 4A, Bronx NY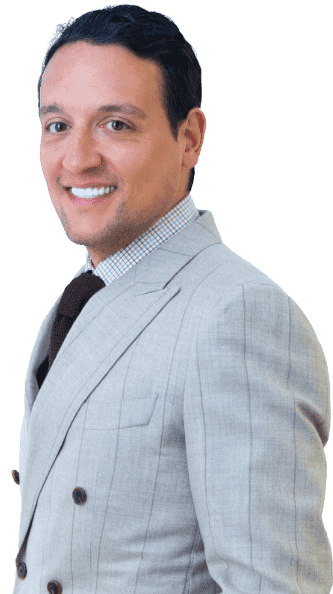 What Can I Expect when Recovering from Penis Enlargement Surgery?
Recovery from real penis enlargement surgery depends on the specific procedure performed, but in general, you can expect some short-term discomfort and swelling. To manage these symptoms, your doctor may prescribe pain medication and recommend ice packs to reduce any swelling. To ensure your healing and to avoid infection, closely follow post-op instructions that include:
Cleaning the surgical area and changing the dressings
Avoiding strenuous physical activity for at least two to four weeks
Refraining from sexual activity for up to four weeks to avoid:
Further injury or complications
Moving the transplanted fat or filler material
Misshaping your member
Overall, recovery from penis enlargement surgery takes several weeks. You should be prepared to take time off from work or other activities to allow for proper healing. Be patient for the best long-term results.
Always puts the client's needs first, making them a pleasure to work with.
What Is a Penile Prosthesis?
A penile prosthesis, also known as a penile implant, is a medical device that's surgically implanted into your member to treat erectile dysfunction (ED). It consists of two inflatable cylinders that are placed inside your shaft, a pump that's implanted in your scrotum and a reservoir that's implanted in your abdomen. When you want to achieve an erection:
You pump fluid from the reservoir into the cylinders, causing them to inflate and create an erection.
When you're finished, you deflate the cylinders using the pump, which causes the fluid to return to the reservoir.
Penile prostheses are typically used in cases of severe ED that don't respond to other treatments, such as medications, vacuum erection devices or injections. They're considered a safe and effective treatment option for men who want a long-term solution for ED. But the surgery to implant the device is irreversible and carries some risks, such as infection and device malfunction.
Does Insurance Cover Surgical Penis Enlargement?
A penis enlargement procedure typically isn't covered by insurance unless it's related to an injury or illness. The cost starts around $3,000. Financing options may be available. You can take advantage of the services you have to pay for, like anesthesia and surgical suite fees, by combining your penile surgery with other cosmetic body surgeries, such as:
Whatever types of services make you happy — if you've got the time, good health and resources to make it happen — go for it. Contact the best penis enlargement doctor at Millennial Plastic Surgery today to set up a consultation.