Top-notch service that always exceeds expectations.
What Is a Dimpleplasty?
Dimples are attractive and eye-catching, and even if you weren't blessed to be born with this feature, the good news is there's now a procedure that makes permanent dimple creation possible. If you ever wished you'd been born with those cute little indents in your cheeks that deepen when you smile, a dimpleplasty may just be the ticket.
Dimpleplasty creates or amplifies your natural facial dimples without causing scars on the skin. It's a tiny treat you can give your face for all its years of service. Whether you're hoping for cheek dimples or chin dimples, a dimpleplasty is a fast outpatient procedure that can give you the dimples you've always wanted to accentuate your features.
And in New York, you're near the best dimpleplasty surgeon in NYC, at Millennial Plastic Surgery. If you want, add a few other touches to perk up your features and rejuvenate your looks with other procedures at the same time. For an overall makeover, Dr. David Shokrian in Midtown Manhattan is a whiz at combining dimpleplasty with a:
Clients' Testimonials
My facelift has made me feel like a brand new person. The procedure was quick and painless, and the results have been truly remarkable. I couldn't be happier with the outcome.
Clients' Testimonials
I have had several visits to Millennial Plastic surgery. I always look forward to seeing Barbara when I go there. She has the most amazing personality. She is very warm and friendly. She pays attention to detail and take the time to make sure you understand all information. Patient centered care is at the forefront with every experience with her.
Clients' Testimonials
I absolutely loved my experience at Millennial Plastic Surgery from start to finish. Everyone was so kind and professional. Dr.Shokrian listened to my concerns and my results were amazing! I'm almost 3 months post op and so far loving my results.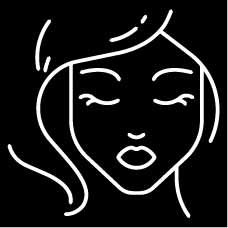 We can't wait to meet you! We offer comprehensive consultations with Dr. Shokrian, and his team both virtually and in person.
212-421-7123
Does a Dimpleplasty Make Me Look Younger?
Dimples are actually a flaw in the formation of the cheek muscle, but they're usually considered an attractive feature to have. They can improve your appearance in several ways, such as:
Making your cheeks look narrower
Giving you a younger appearance
Giving you an eye-catching smile
Enhancing your natural beauty
Many people think of dimples as a sign of beauty and some cultures consider them a sign of good fortune. Dimples sometimes disappear or become less pronounced with age, which is why this attractive feature is often associated with youth.
Am I a Good Candidate for a Dimpleplasty?
An ideal candidate for a dimpleplasty is in good overall health and wants to have the appearance of natural dimples. There are certain factors that could increase the risk of complications such as:
Smoking and being unable to quit
An infection in your mouth
Previous dental or facial surgery
Blood clotting diseases
The procedure can be done on both men and women, including people with all skin types. Following a thorough examination and medical history, your NYC doctor can tell you whether you make a good candidate for the facial treatment.

56 West 45th Street, 4th floor
New York, NY 10036 3190 Riverdale Ave. Level C #4A
Bronx, NY 10463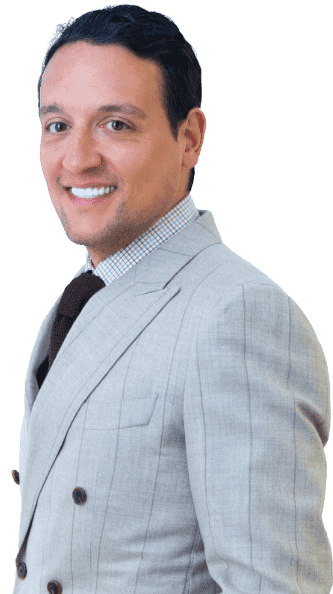 The team is knowledgeable, responsive, and a pleasure to work with.
What Happens during a Dimpleplasty?
Surgical dimpleplasty is performed right in your NYC cosmetic surgeon's office. Before scheduling the procedure, you meet with your surgeon to discuss the results you're hoping for. You have a say in where your dimples are placed and how deep or long they are. Dimpleplasty is a minimally invasive procedure that's done with local anesthesia. During your dimple surgery, you can expect:
You remain awake but comfortable during the procedure.
Dr. Shokrian marks the precise location of the dimples.
Your doctor applies the local anesthesia.
Once the area is numb, the surgeon makes a small, strategically placed incision inside your cheek.
You doctor removes a small amount of tissue.
Your surgeon closes the incision with an absorbable suture, which creates the dimple.
This procedure takes about 30 minutes, and you go home afterward. After a dimpleplasty, there are no visible scars since there are no incisions on the outside of your face. The dimples created during this procedure are permanent.
How Long Does Dimpleplasty Take to Heal?
Most people return to work within a day or two, but follow any instructions given to you by your cosmetic surgeon. You may schedule a few days off to let any swelling or redness subside. Your New York City plastic surgeon schedules a follow-up appointment in two weeks to check on your results.
There's little or no downtime after dimpleplasty surgery. You may have to avoid strenuous activities for a week or two, but doing light tasks is fine. Any slight redness, bruising or swelling usually subsides in a few days. Other things to expect during your dimpleplasty recovery include:
Avoid solid foods for a few days while the area around the suture heals.
Use icepacks to reduce any swelling.
You may have some pain for the first week, which you can relieve using over-the-counter painkillers or a prescribed pain medication from your doctor.
Be gentle with the facial area around the dimples when washing your face or brushing your teeth.
Your new dimple is visible immediately, but it may take a couple of months to see the final result. At first, the dimple may show all the time due to the swelling, but as you heal, it appears only when you smile — just like a natural dimple.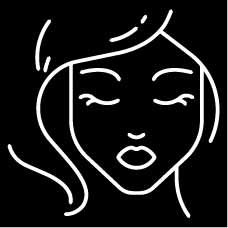 We can't wait to meet you! We offer comprehensive consultations with Dr. Shokrian, and his team both virtually and in person.
212-421-7123
The team is knowledgeable, responsive, and a pleasure to work with.
How Much Does Dimpleplasty Cost?
It's natural to have questions about cost for any cosmetic procedure. Dimpleplasty costs typically start at about $1,500. Since the procedure's done for aesthetic reasons, it's elective surgery and your insurance likely won't pay for it. At Millennial Plastic Surgery, you have the option of paying on a payment plan or through third party financing. Your dimpleplasty cost depends on factors such as:
Your location
The skill and experience of your surgeon
The complexity and length of the procedure
It's simpler and less expensive to enhance existing dimples than to create dimples that weren't there before. For the best outcome from a dimpleplasty, find an experienced surgeon with a great reputation rather than the cheapest provider. A dimpleplasty should be done by a cosmetic surgeon with specialized training and skills along with a comprehensive understanding of facial anatomy.
Should I Have a Dimpleplasty?
The decision on whether to have a dimpleplasty or any form of plastic surgery that enhances your appearance, such as even more extensive procedures like a face lift or stomach fat surgery, is a personal one. Most people feel it's worth it to have a dimpleplasty since it's a quick and painless procedure. It may give you that little extra boost in self-confidence you've been looking for and garner more frequent compliments on your smile.
Knowing you look great can give your self-esteem a boost and improve your sense of well-being, and that's priceless. To schedule a dimpleplasty in NYC or to find out whether you're a good candidate for this procedure, contact Millennial Plastic Surgery today.