Always goes above and beyond to ensure client satisfaction.
What Is Lip Augmentation?
Attractive lips are one of the most eye-catching features of the face, but if you weren't blessed with shapely lips, lip augmentation is a procedure that can give you that camera-ready pout. This surgical cosmetic procedure is done to plump up thin or ill-defined lips using either a temporary or permanent approach. Lips that would look better with less volume can also be corrected with lip reduction in NYC.
When you're looking for procedures to improve the appearance of your lips, face or body, rely on the best plastic surgeon in Manhattan at Millennial Plastic Surgery. There's no better choice in the area for:
Clients' Testimonials
I would not trust my lip fillers to anyone else. Every time I come in, I am greeted with a smile and a warm welcome. I have been their client for years and each time it is a great experience. Thank you!
Clients' Testimonials
I would like to thank millennial for my wonderful results. The doctor answered all my questions, and the staff is very loving, very satisfied with my results from my Lipo 360 would recommend them to everyone once again thank you very much millennial for treating me so kind and thank you doctor for my wonderful results.
Clients' Testimonials
I recently visited them for lip fillers, and I am absolutely in love with the results! The entire process was so easy and stress-free thanks to the amazing team at the clinic, especially Cassie who made me feel so comfortable throughout the entire experience. I can't recommend this place enough - if you're looking for top-notch care, this is the place to go. My lips are ideal, symmetric, and look very natural! Just like I needed!
Why Should I Get Lip Augmentation?
Lip implants in NYC are growing in popularity. Procedures done for lip enhancement have been performed since the 1960s, but they've improved a lot since then. Lip augmentation is for anyone who isn't comfortable with the size and shape of the lips. Problems you can solve with lip augmentation in NYC include:
Lips that are thin or flat because of genetics or aging
An upper lip that seems unnaturally small compared to your lower lip
A lower lip that's smaller than your upper lip
Asymmetrical lips
Borders of the lips that are irregular
Lips that expose too much gum tissue
Lips that are overly prominent
Age-related fine lines around your mouth
You can customize lip augmentation procedures to suit your individual goals. You deserve to have lips you feel good about, right? Through a specialized, personalized lip augmentation, Dr. David Shokrian at Millennial Plastic Surgery makes that happen.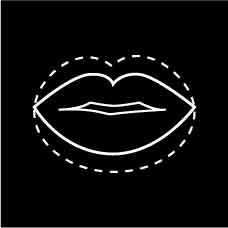 We can't wait to meet you! We offer comprehensive consultations with Dr. Shokrian, and his team both virtually and in person.
212-421-7123
How Is Lip Augmentation Done?
When you're considering lip augmentation in NYC, meet with a cosmetic surgeon to ask questions and set a date for the procedure. Prior to your surgery, you're given instructions, such as avoiding medications that interfere with blood clotting. And if you smoke, you must quit at least six weeks before surgery to prevent complications.
Permanent lip enhancement is done using lip implants made of silicone or saline, which won't degrade or rupture over time. Lip implants may sometimes involve donor tissue from another area of your body. The size of the implant used is based on the thickness of your skin and the results you want. On the day of the procedure, you can expect:
Your lips are numbed with local anesthesia. You may be offered IV sedation as well. Your lips become completely numb, just like at the dentist's.
Your cosmetic surgeon makes small incisions at the four corners of your mouth and then uses a thin instrument to create tunnels in your lips.
Your doctor inserts the implants through the tunnels to the desired location.
Dr. Shokrian trims away any excess tissue.
After implants are in place, the doctor closes the incisions using dissolvable sutures.
Implants are available in a variety of lengths and diameters. The time needed for the procedure is usually between 30 and 120 minutes. Lip implants are intended to be permanent, but they can be removed in the future if you change your mind. Complications are rare, but there's a slight chance of infection or an allergic reaction, which is greatly reduced when you rely on the reliable practitioner at Millennial Plastic Surgery.
What Should I Expect during Recovery from Lip Augmentation?
Lip augmentation is an outpatient procedure, and you can go home once it's completed. Your NYC surgeon provides instructions on how to take care of yourself after surgery. Things you may experience after the procedure include:
Your lips may appear puffy.
You may have some tenderness or bruising.
You can take prescription-strength pain medication just for the first day or two after surgery.
Afterward, the pain shouldn't be very strong, and over-the-counter pain medication is enough to relieve any discomfort you still have.
Cold compresses help reduce swelling, especially during the first 48 hours after the procedure.
Eating and drinking may be difficult for the first day or two after the procedure, and you may need to stick with soft foods for a few days. It may also be difficult to talk or smile at first.
Plan to take a few days off from work and strenuous exercise or activities. Limit lip movements for the first week or so. Sleep with your head elevated for the first 72 hours. The final results can be seen within a month or two as the swelling subsides.
Some people are concerned about how lips may look and feel after surgery. After lip augmentation, your lips feel just like natural lips, and the implants aren't detectable to the touch. The incisions heal quickly and leave no visible scarring.
What's the Difference between Lip Augmentation and Lip Fillers?
Lip augmentation is a surgical procedure to insert lip implants. A non-surgical alternative to lip augmentation is to enhance your lips using injectables and fillers. Lip fillers like Juvederm are created from synthetic hyaluronic acid, which is a natural substance in your body. Dermal fillers are used to:
Enlarge the size of your lips
Restore your lip size if your lips have gotten smaller or thinner with age
Smooth wrinkles
Using injectable fillers is a less invasive approach, and it leads to fast results. While injectables are a less expensive option than surgical permanent lip augmentation, but you need repeat treatments to maintain the look. Lip implants are more cost-effective over time since you don't need repeat treatments.
If you're nervous about how your lips may look after augmentation, a temporary approach may feel less intimidating. It may help to know that your NYC lip doctor can inject an enzyme to dissolve the filler if you're not happy with the way it looks. Since lip fillers aren't a permanent treatment, you can also simply wait until the effect wears off.
Great service that consistently provides exceptional results.
What Are Russian Lips in NYC?
Lip implants provide volume and plumpness, but you may be more concerned about the shape of your lips than the volume. A few subtle differences distinguish Russian lip filler in NYC, such as:
When you're looking for procedures to improve the appearance of your lips, face or body, rely on the best plastic surgeon in Manhattan at Millennial Plastic Surgery. There's no better choice in the area for:
Your doctor injects the fillers vertically instead of horizontally.
Dr. Shokrian uses his aesthetic eye to shape your lips into a subtle heart shape.
During the procedure, your lips are lifted, not just pumped with a lot of extra volume.
The primary goal is height, not plumpness. Talk to your surgeon if you're hoping for both.
The Russian lip technique usually takes 45 minutes or less. If you're looking for a procedure to achieve Russian lips in NYC, you need a professional who's skilled and experienced in this specialized technique. For Russian lip filler in NYC, visit Millennial Plastic Surgery.

56 West 45th Street, 4th floor
New York, NY 10036 3190 Riverdale Ave. Level C #4A
Bronx, NY 10463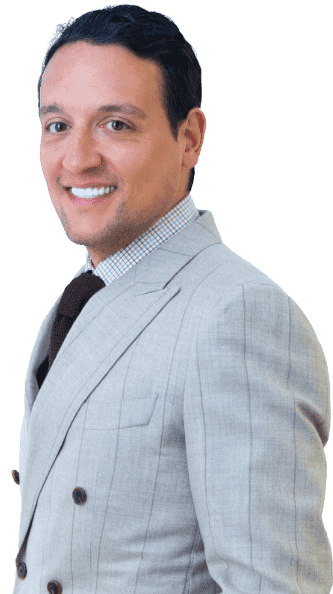 How Long Do the Results of Lip Augmentation Last?
How long the effects of lip augmentation last depend on which approach your lip doctor in NYC uses. Whether you're looking for short-term or long-term results, there's a lip augmentation treatment for you that gives you the results you hope for. Treatments include:
Lip fillers and injectables, including the procedure for Russian lips, last between six and 18 months, depending on the product injected. Lip fillers are gradually absorbed by your body, so they need to be renewed every four to six months to keep the desired look.
Surgical lip augmentation with lip implants gives you permanent results. They're not absorbed by your body and don't shrink over time.
Your total lip augmentation cost also depends on the specific treatment and whether you're having one lip or both the top and bottom augmented. Lip implant surgery costs usually start at $1,000 and go up from there. The total cost also includes:
Anesthesia fees
Surgeon's fees
Facility fees
The cost of the lip implants
Additional costs after surgery, such as prescription medications
Choosing a surgeon who offers low-cost procedures, but has very little experience, may lead to disappointing results. If you choose lip fillers instead of a permanent procedure, the cost is based on the amount of filler used, which typically starts at $400 per syringe. Your cost depends on how much filler you need.
Since lip augmentation is a cosmetic procedure with no proven medical benefits, it's not covered by your health insurance, so you have to be ready to pay out of pocket. At Millennial Plastic Surgery in Midtown Manhattan, you may be able to pay for your procedures with financing options, including payment plans and third-party financing. These options can put the kissable lips you want within your reach.
Am I a Good Candidate for Lip Augmentation?
Lip augmentation works for just about anyone. Men and women of all ages benefit from having a procedure to improve the way the lips look. Your doctor thoroughly reviews your medical history, including any prescriptions you're on and any health conditions you may have, before your procedure.
Dr. Shokrian listens to what you're hoping to see changed in your lips. He considers the shape, size and symmetry of your face. When you bring photos of the lips you'd like to have, the doctor can let you know whether your expectations are realistic."]
Lip augmentation is a safe procedure that can be customized to meet your unique goals. It's time to feel good about your smile. To get started, contact Millennial Plastic Surgery to schedule a consultation.