Truly exceeded my expectations with their exceptional service.
What Can Facial Resurfacing Do for Me?
do
When your skin is flawed with blemishes, wrinkles or age spots, it can shake your groove. You deserve to feel good about the way you look, and facial resurfacing is a form of treatment that restores a more youthful and beautiful complexion by removing damaged skin that's on the surface, revealing the healthier skin underneath.
If your skin is showing signs of aging, dullness or other irregularities, you owe it to yourself to find out more about face resurfacing and other options for skin rejuvenation. In Midtown Manhattan, there's no better choice than relying on the expertise of a accredited cosmetic surgeon at Millennial Plastic Surgery for face and body procedures to look your absolute best.
Clients' Testimonials
My facelift has made me feel like a brand new person. The procedure was quick and painless, and the results have been truly remarkable. I couldn't be happier with the outcome.
Clients' Testimonials
This place was very good. The kindness and helpfulness of the staff was awesome. I loved Jess and my massages from Maribel..she was so good I wanted an 8 ounce bottle of milk and my bed after. Overall Dr. Shokrian was very honest in what he could do and what he couldn't which made my choice even easier.
Clients' Testimonials
I had my surgery done 2 weeks ago & I had the most amazing experience ever. Dr. Shokrian & the girls are very caring, they made me feel very comfortable, especially Sophia & Barbara. They answered every question I had! I'm more than happy with my results & would definitely recommend MPS to anyone interested in cosmetic surgery!
How Does Facial Resurfacing Work?
Facial resurfacing works by allowing healthy cells in the deeper layers of your skin come to the surface. This is done by removing the top layer of skin in a controlled manner. There are a few different approaches that can be used to make this happen, including:
Laser skin resurfacing
Microdermabrasion
Chemical peels
Microdermabrasion and chemical peels are both types of exfoliation, which means they're treatments to remove the surface layer of your skin along with its irregularities. Laser skin resurfacing is an alternative to these procedures and is done using pulses of light energy. When the target area of skin absorbs the light energy, it's converted to heat to produce the desired effect.

The goal of removing unwanted surface skin using any of these methods is to stimulate the growth of collagen under the skin. Collagen is a protein that improves the texture and firmness of the skin. Resurfacing your skin enhances the growth of collagen and improves pore structures for a fresh, healthy appearance.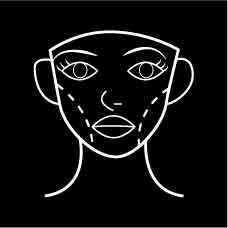 We can't wait to meet you! We offer comprehensive consultations with Dr. Shokrian, and his team both virtually and in person.
212-421-7123
Professional and efficient service that consistently delivers outstanding results.
What Is Laser Skin Resurfacing?
A laser is a single wavelength source of high energy light that can be focused on a specific area. Laser face resurfacing is a form of treatment that removes skin layer by layer, revealing the firmer and smoother layers underneath. Other names for this face resurfacing procedure include laser peel, laser vaporization and lasabrasion.
Using lasers for facial resurfacing allows your NYC facial plastic surgeon to do a very targeted treatment that can be directed either at the superficial layer of skin or deeper layers of skin, depending on your specific needs. The two different types of laser treatments include:
Ablative laser treatment. Ablative lasers work by injuring the surface skin, known as the epidermis. Treatment with ablative lasers produces heat, which vaporizes the top layer of skin. It's in the healing process that you see your renewed, youthful glow.
Non-ablative laser treatment. Non-ablative lasers offer a gentler, less invasive approach to skin treatment. They don't injure the surface layer of skin. They leave the top layer of skin intact and target the underlying dermis, which is ideal when you need a lighter touch to achieve your cosmetic goals.
What Types of Lasers Are Used to Treat Skin Problems?
There are several different types of lasers. Yor cosmetic doctor uses lasers of different wavelengths for specific purposes, such as:
CO2 lasers. These ablative lasers are usually used to treat skin flaws such as deep wrinkles, warts and prominent scars.
Erbium lasers. These lasers promote the remodeling of collagen. They're used to treat fine lines and wrinkles on your face, neck and chest, and they can be either ablative or non-ablative.
Fractional. These use tiny beams to treat age-related blemishes in a fraction of the skin. Less skin is injured using this approach, which allows quicker healing and less risk of side effects.
Pulsed dye lasers. These are typically non-ablative lasers that reduce redness and treat rosacea, broken capillaries and hyperpigmentation.
Ablative lasers are usually considered more effective for some skin conditions, although they usually require more downtime than treatment with non-ablative lasers. Your New York City cosmetic surgeon determines the right laser and method to treat your individual concerns and skin type after an evaluation of your medical history and a discussion of the results you're hoping for.
Who's a Good Candidate for Laser Skin Resurfacing?
Many people who want to see a dramatic improvement in the appearance of skin on their face can benefit from skin resurfacing. To be a good candidate, you must be at least 18 years old and in good health. You need a positive outlook and realistic expectations of the benefits, which may include reducing the appearance of:
Mild to moderate scars from acne, chickenpox, surgery or trauma
Redness and rosacea
Age spots
Birthmarks
Wrinkles and fine lines
Uneven skin texture or tone
Sun damage
Large pores
There are certain skin problems or health conditions that may make your NYC skin doctor tell you that this procedure isn't a good choice for you. If you're pregnant or breastfeeding or have taken the acne medication isotretinoin in the past year, you aren't a good candidate at this time. Other reasons your doctor may caution against laser skin resurfacing include:
Very dark skin
Very deep wrinkles
Skin conditions, such as psoriasis or scleroderma
Having active acne or open sores
A recent outbreak of herpes virus or cold sores
Medical conditions, such as a connective tissue disorders or autoimmune disease
A history of keloid scars or radiation therapy on your face
The best way to find out if you're a good candidate for laser skin resurfacing is to schedule a consultation with Dr. David Shokrian at Millennial Plastic Surgery. He has extensive experience in facial rejuvenation. After taking a full medical history, including information on medications and past medical conditions, he figures out if laser skin resurfacing is the best form of treatment for you.
What Can I Expect before Laser Facial Resurfacing?
Your NYC cosmetic doctor provides specific instructions on what steps to take before undergoing a laser facial resurfacing procedure. Instructions prior to the procedure may include:
You may have skin treatments six weeks or more before the procedure. These treatments are customized for you and are intended to minimize complications.
Your doctor may prescribe an antiviral, antibiotic or both to prevent viral infections or bacterial infections.
You are to avoid any type of deep facial peel for four weeks before the procedure.
You must limit sun exposure for a couple of months before the procedure to prevent irregular pigmentation in treated areas.
If you're a smoker, you must quit smoking for a least a couple of weeks before and after the procedure. Smoking increases the risk of complications and makes it harder for your body to heal.
Your doctor gives you instructions regarding any medications or supplements to discontinue for 10 days or so before surgery, such as medications that may interfere with blood clotting. This includes vitamin E, aspirin and ibuprofen.
Highly recommend for their exceptional service and commitment to their clients.
How Is Laser Facial Resurfacing Accomplished?
Laser face resurfacing is an outpatient procedure. Bring someone with you to drive you home after your treatment. Some of the common steps that happen during laser facial resurfacing include:
The area to be treated is numbed using local anesthesia. If your whole face is being treated, general anesthesia may be used, but this is rare.
You may feel a slight stinging sensation as the laser is applied. Some people compare the sensations during treatment to a rubber band being snapped against the skin.
The surgeon dabs away the discarded layers of skin.
The treated area is covered with gauze.
The procedure lasts from 30 minutes to two hours. The amount of discomfort you experience depends on how large the treatment area is and whether you had ablative or non-ablative laser treatment. Ablative treatments usually only require one treatment session. Non-ablative treatments may require more than one treatment scheduled over several weeks or months.

56 West 45th Street, Floor 4, New York, 10036 3190 Riverdale Ave. Level C, 4A, Bronx NY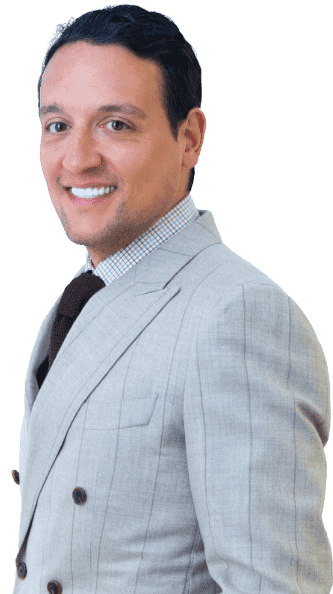 What Should I Expect after Laser Facial Resurfacing?
The total time needed for recovery depends on your treatment. If you had a non-ablative treatment, there's usually no downtime at all. If you had an ablative treatment, the healing process may take a few weeks. Your Manhattan plastic surgeon provides clear instructions on how to care for your skin during the healing process. These instructions may include:
Use ice packs for discomfort, especially during the first 24 to 48 hours.
The skin on your face may feel swollen and sensitive. Some people compare the discomfort experienced after treatment to a mild sunburn.
Beginning 24 hours after the procedure, you may be instructed to clean the treated area several times a day.
Apply petroleum jelly or other ointment to speed healing and prevent scabs from forming.
Your doctor may prescribe steroids to help reduce swelling.
The treated area starts to peel about five days after the procedure, revealing rejuvenated pink skin underneath.
Avoid situations that may increase the risk of infection, such as swimming pools or public whirlpools.
Keep your head elevated at night with an extra pillow for the first few days after the procedure to reduce swelling.
Be sure to closely follow any recovery instructions from your plastic surgeon. Once the areas have healed, you may use makeup to camouflage the pink or red tint to your skin. Makeup that's green-based neutralizes the skin tone most effectively. Skin redness usually fades in three to six months. As the treated area gradually heals, the difference in your skin quality and appearance becomes noticeable, and this improvement can last for years if you take good care of your face by keeping it clean and applying sunscreen every day.
A pleasure to work with and consistently provides outstanding service.
What's the Cost of Laser Skin Resurfacing?
Laser skin resurfacing is a cosmetic procedure and isn't likely to be covered by insurance. The total cost of this procedure may have fees besides the cost of the procedure itself, such as:
Anesthesia
Surgical facility
Prescription medications
The cost of laser skin resurfacing starts at about $1,500. The cost varies, based on the type of laser used. To get the results you're hoping for, entrust your skin to a trained medical professional. Choose a reputable practice with experience doing skin resurfacing.
Most men and women feel that the results of facial resurfacing are worth the investment and the temporary discomfort. If the cost of facial resurfacing is worrisome to you, the team at Millennial Plastic Surgery may have some financing options that work.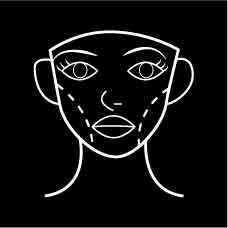 We can't wait to meet you! We offer comprehensive consultations with Dr. Shokrian, and his team both virtually and in person.
212-421-7123
What Are the
Risks or Complications of Laser Skin Resurfacing?
There are few risks or complications with laser skin resurfacing, but any risks are greatly lowered when you choose a skilled and experienced doctor like Dr. Shokrian. Any side effects from this form of treatment are usually mild and temporary. They may include:
Itchiness
Soreness
Increased sensitivity to the sun
There are fewer risks and side effects from non-ablative laser treatment, but the results you get from this approach are less pronounced. There's a slight risk of an uneven skin tone, especially in people with darker complexions. In rare cases, people experience scarring. Complications are rare, but notify your doctor right away if you experience bleeding, fever or excessive pain.
Service that exceeds expectations every time.
Are Laser Treatments or Chemical Peels Better?
Chemical peels and laser skin resurfacing are both treatment options that can give you noticeable and beautiful results, reducing some of the most common flaws in your skin. Which of these forms of treatment is better depends on your skin condition and the results you're hoping for. Your NYC doctor helps you choose the option that works best for your situation.
Don't settle for skin that makes you feel self-conscious when procedures are available to remove flaws and restore your skin to its best possible appearance. If you're interested in facial resurfacing, plan to have it done by a highly skilled, NYC best-in-class plastic surgeon who uses the most up-to-date technologies that permit amazing precision. To schedule a consultation, contact Millennial Plastic Surgery today.