Prompt, reliable, and always delivers high-quality results.
What Does Radiesse® Do?
Radiesse® in NYC is an injectable filler that restores facial contours and smooths out wrinkles and lines. This non-surgical treatment is administered directly into your skin via tiny hypodermic needles. This treatment provides immediate results that last up to two years. With Radiesse, expect to enjoy several aesthetic benefits, such as:
Reduced or eliminated wrinkles
Enhanced definition of your jawline
Increased facial volume
Improved cheekbone definition
Smoother complexion
Reduced appearance of sagging skin
Long-lasting results
To ensure optimal results and safety, a consult top plastic surgeon in NYC like Dr. David Shokrian at his state-of-the-art practice in Midtown Manhattan. In the MedSpa at Millennial Plastic Surgery, Dr. Shokrian guides you through the process. If you're a good candidate for Radiesse, the dermal filler provides long-lasting results that make you look your best.
How Does Radiesse Work?
Radiesse is made of a natural substance called calcium hydroxylapatite, which is completely biocompatible. This filler contains microspheres suspended in a water-based gel. Once injected, the gel plumps your skin from underneath. The microspheres act like scaffolding that supports the collagen structure of your skin.
The microspheres in Radiesse support your skin's collagen production, resulting in a more youthful appearance that lasts up to 15 months. As with all injectable treatments, Radiesse delivers results for a specific length of time that depends on a variety of factors, including:
Your skin type
The depth of your wrinkles
The skill of your practitioner
Why Should I Choose Radiesse?
Radiesse in NYC is a safe and effective dermal filler that reduces wrinkles and enhances facial contours when administered by a trained professional. It gives you a more youthful and refreshed look. Each dermal filler specializes in a specific benefit, which is why so many are available. Your cosmetic practitioner uses Radiesse in NYC on a variety of places to improve your appearance. Radiesse works best in areas that include:
Nasolabial folds.
Chin and cheek augmentation.
Corners of your mouth.
Aging hands.
Reshaping your nose.
Cheek wrinkles.
Chin wrinkles.
Marionette lines.
Nasolabial folds.
Also known as your smile lines, nasolabial folds may make you look older than you really are. Radiesse smooths and fills the wrinkles around your nose and mouth.
Chin and cheek augmentation.
While Radiesse doesn't dramatically change the shape of your face, it adds volume to hollow cheeks and creates a chiseled chin.
Corners of your mouth.
Radiesse lifts the corners of your mouth, creating a more youthful appearance.
Aging hands.
Often overlooked, veiny hands give away your age. Radiesse restores lost volume in your hands, reducing the appearance of wrinkles.
Reshaping your nose.
Radiesse reshapes your nose by adding volume, filling in asymmetrical hollows.
Cheek wrinkles.
Radiesse in NYC fills in wrinkles and adds lost volume to your cheeks.
Chin wrinkles.
Radiesse smooths out wrinkles on your chin.
Marionette lines.
Radiesse reduces the lines that extend from the corners of your mouth to your chin.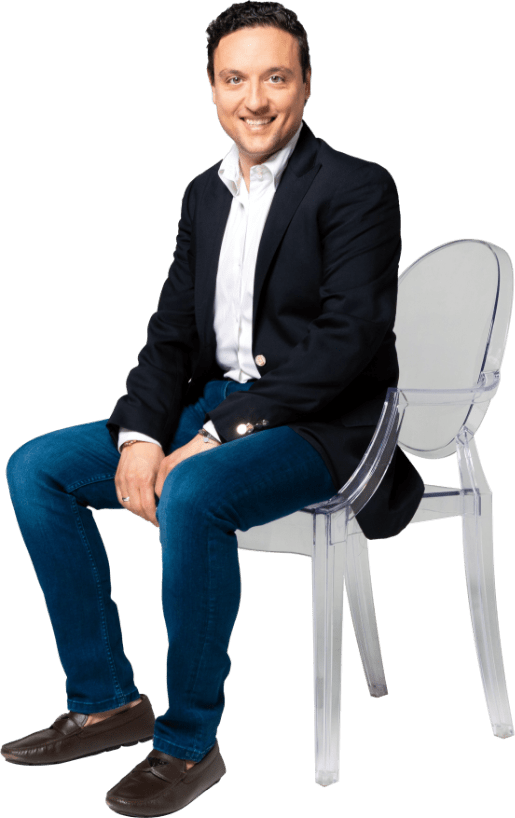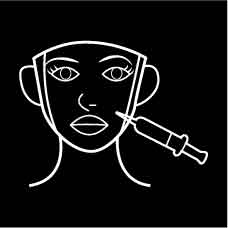 We can't wait to meet you! We offer comprehensive consultations with Dr. Shokrian, and his team both virtually and in person.
212-421-7123
Do I Qualify for Radiesse Injections?
Radiesse is considered safe, and most people use it without any issues. Minor risks are associated with any type of injection. If you're pregnant or breastfeeding, don't have dermal filler injections. If you have active skin infections, take certain medications or have a bleeding disorder, don't use Radiesse. Always consult your doctor before any cosmetic procedure. This dermal filler works best if you:
Are healthy
Have realistic expectations
Understand and accept the injections
Consult with a qualified professional before undergoing your treatment
Radiesse is a great choice to restore areas of your face where volume is needed. It's especially effective in treating moderate to severe wrinkles, such as nasolabial folds. Radiesse is one of the longest-lasting dermal fillers available today because it maintains the results longer than:
Clients' Testimonials
I am thrilled to provide a glowing testimonial for Dr. Shokrian and the exceptional services provided at MedSpa. From start to finish, my experience with Dr. Shokrian and her team was nothing short of amazing.
Clients' Testimonials
As soon as I walked through the doors of MedSpa, I was immediately put at ease by the warm and welcoming environment. The staff were all incredibly friendly and knowledgeable, and Dr. Shokrian herself took the time to listen to my concerns and goals for the procedures I was interested in.
Clients' Testimonials
Throughout the process, Dr. Shokrian's expertise and attention to detail were evident in everything she did. She carefully explained each step of the procedure and answered all of my questions, ensuring that I was completely comfortable and confident in her ability to achieve the results I wanted.
What Should I Do after My Radiesse Injections?
Once you have Radiesse injections, take care of the treated areas. To protect your results, you can take steps that include:
Avoid strenuous activities or intense exercise for at least 24 hours after your injections.
Don't massage or rub the area, as this could cause the product to move to a different spot than you originally intended.
Don't use facial products, chemical peels or exfoliants for at least a week after your treatment.
Apply sunscreen to the treated area when you're going outdoors, even on cloudy days.
Inform your doctor immediately if you experience any redness, itching, swelling, bruising or other signs of discomfort.
If you want to appear younger and more vibrant without going under the knife, Radiesse injections may be the right choice for you. For Radiesse in NYC, contact Dr. Shokrian at Millennial Plastic Surgery. This cosmetic professional has a great eye for placing dermal fillers. The satisfaction and confidence you get from this treatment may blossom into every area of your life.

56 West 45th Street, Floor 4, New York, 10036 3190 Riverdale Ave. Level C, 4A, Bronx NY