Out Of Town Plastic Surgery Patient Information
No matter your mode of travel, be it by car, public transportation, or plane, our team is dedicated to facilitating your journey to Millennial Plastic Surgery. Many visitors exploring the realm of aesthetic enhancements often express interest in our "on-demand" booking option, allowing for same-day scheduling with our world-renowned aesthetic surgeon.
Should you require urgent assistance, we encourage you to reach out for urgent appointments, which can be arranged at our Manhattan, NY, location or at the Millennial Plastic Surgery in Bronx, NY.
Services offered by the Millennial Plastic Surgery include:
Clients' Testimonials
I traveled all the way from Ohio to have my procedure with the best! And I got the best! Dr Shokrian is amazing! My surgery was wonderful. And the staff and entire office.Was beyond anything I could've wished for! This is the new destination ladies if you're looking for the best person to sculpt your body!
You have the option among the following three major airports if you fly into New York City: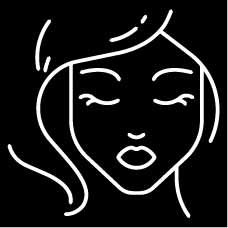 We can't wait to meet you! We offer comprehensive consultations with Dr. Shokrian, and his team both virtually and in person.
212-421-7123
Nearby NYC Hotels to Millennial Plastic Surgery:
Even Hotel New York – Midtown East, an IHG Hotel
221 E 44th St, New York, NY
(212) 239-0002
Four Points by Sheraton Manhattan SoHo Village
66 Charlton St, New York, NY
(212) 229-9988
Pod 51
230 E 51st St, New York, NY
(212) 355-0300
Be Home Hotel
765 8th Ave, New York, NY
(646) 469-7233
Hilton Garden Inn New York/Midtown Park Ave
45 E 33rd St, New York, NY
(212) 755-1108
Chelsea Inn Hotel
46 West 17th Street, Between 5th and 6th Avenue,New York, NY
(212) 645-8989
Freehand New York
23 Lexington Ave, New York, NY
(212) 475-1920
Paramount Hotel Times Square
235 W 46th St, New York, NY
(212) 764-5500
Hilton Garden Inn New York/Times Square Central
136 W 42nd St, New York, NY
(212) 840-9600
The Manhattan at Times Square Hotel
790 7th Ave, New York, NY
(212) 581-3300
Millennial Plastic Surgery strives to provide a smooth experience for those seeking cosmetic and reconstructive procedures by providing both travel accommodations and same-day scheduling. Explore our range of services and book your in-person consultation with an experienced cosmetic surgeon today.


56 West 45th Street, Floor 4, New York, 10036 3190 Riverdale Ave. Level C, 4A, Bronx NY