Breast Surgery Before & After
Gallery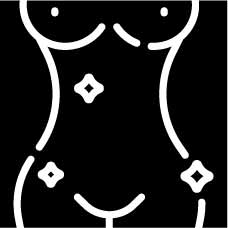 We can't wait to meet you! We offer comprehensive consultations with Dr. Shokrian, and his team both virtually and in person.
212-421-7123
The personal care and consideration I received is exceptional.
What's the Ideal Breast Size?
There is no perfect breast size. Female breasts serve both a functional and an aesthetic purpose. While they're mammary glands that feed newborns, they also add balance to the female form. Societal norms over the years have varied in what's considered the ideal breast size. In the 1960s, for example, small breasts were in vogue, while in the 1990s, boob enhancement became safer and more affordable, leading to a wave of popularity.
Boob jobs flourished in 2000 and beyond as the topic became more and more acceptable and prominent in the media. As every aspect of body contouring through cosmetic surgery becomes more mainstream, women, men and non-binary alike accept the idea that freedom means you can have whatever body shape makes you happy and completes the image you have of yourself. The ideal breast size is one that:
Provides you with the ultimate confidence in yourself
Appeals to your sense of style and beauty
Gets you noticed for parts in theater or television
Allows you to wear the clothes you prefer
Projects the image that you see for yourself
And to help you achieve the perfect breasts for yourself, the best plastic surgeon is in Manhattan at Millennial Plastic Surgery. Dr. David Shokrian is skilled, compassionate and one of the best listeners you'll ever meet. He works with you to achieve your goals — and no one else's.

Incredible service! Prompt, reliable, and always delivers high-quality results.
What Conditions Are Treated by a Breast Surgeon?
Not all breast surgery is done for cosmetic reasons. Breast reduction, technically called mammoplasty, is a procedure that's performed when large breasts lead to other co-occurring problems, such as back and neck pain. When prescribed by a doctor for medical purposes, breast reduction may be covered by your insurance company. Meanwhile, breast reduction done for purely cosmetic reason usually isn't.
Breast cancer often requires that a lump be removed from a breast. Mastectomy is done as a precautionary procedure when there's a threat of cancer or it's spread so much that the safest route is to remove a whole breast or both breasts. While treatment is medically necessary, you also want to be treated by breast plastic surgeons who understand the need for aesthetically pleasing breasts. Other conditions treated by a breast plastic surgeon include:
---
Macromastia
Macromastia, which is the name of abnormally large breasts, typically seen in teenagers, that can lead to further complications in addition to back pain, such as pain in the chest wall and tingling and numbness in the fingers, hands and arms
Non-invasive breast cancer
Non-invasive breast cancer, which is defined as being potentially pre-cancerous and may be due to unexplainable lumps in your breast
Invasive breast cancer
Invasive breast cancer treated by a mastectomy that's very often followed up with surgery to place breast implants during the same surgical procedure
Clients' Testimonials
The services I received for my breast augmentation were exceptional - prompt, efficient, and courteous. They went above and beyond to address my concerns and provide a satisfactory solution. Highly recommended!
Clients' Testimonials
Sophia helped me tremendously if it wasn't for her , I probably would have never gone through with my surgery! She made me feel so comfortable and like she genuinely cared for me ! I love my results so far and dr Shokrian is AMAZING with his work. I can finally say I'm happy and confident with myself. Thanks to everyone there but especially SOPHIA .
What Are Different Kinds of Breast Surgery?
The primary goal of any kind of breast surgery is to modify your breasts. In addition to treating cancer and other disorders, different kinds of breast surgery address various issues, such as breasts that are:
Too large
Too small
Uneven or lopsided
Drooping or sagging
Too fatty on men
In danger due to implant malfunction
Not comfortable because of poorly done implants
Necessary as part of your transitioning
Procedures designed to address these issues include:
Breast reduction.
This surgery may involve some lipoplasty. It's done in concert with other procedures, like liposuction of chin, back lipo or a tummy tuck procedure.
This involving taking fat from one area, such as your hips, and moving it to your breasts. It's ideal if you only want to increase your cup size by one size or less.
These materials represent your implant choices. They've become popular and safer than ever, especially when you rely on the best breast surgeon in NYC.
This procedure may be all you need to regain your youthful appearance, particularly if you've maintained your weight and continue to exercise, building core muscles to support your figure.
This is one of the fastest growing areas of plastic surgery, as men finally recognize how much better they can feel with just a little extra help.
Designed to reverse a decision you made when you were younger, this procedure is safe in the hands of the right doctor.
Breast implant revision or replacement.
Breast implants last a long time, but not forever. This procedure keeps you healthy and happy, either because of implant damage or just because you now want a different look as you get a little older.
Read more: Butt Implants Surgery in NYC
What's Involved in Breast Plastic Surgery Treatments?
Many breast surgeries are performed on an outpatient basis, meaning you go home following a short period of recovery at your breast plastic surgeons' practice. More in-depth procedures, like mastectomy followed by implants, require a two-to-three-day hospital stay. But Dr. Shokrian and his team make sure you feel supported no matter where you're recovering.
The length of breast surgery varies from about one hour to more than three or four, depending on what's being done. The process for completing most breast surgery operations follows a pretty standard set of steps that include:
IV sedation or general anesthesia that makes you comfortable or puts you out
Incisions made in the least noticeable places along your breasts and in line with the desired outcome
Your nipples and areolas may be removed, depending on the type of surgery
Implants placed, fat suctioned out or skin tightened to achieve your final look
Incisions closed with sutures; nipples and areolas reattached in the proper positions

56 West 45th Street, Floor 4, New York, 10036 3190 Riverdale Ave. Level C, 4A, Bronx NY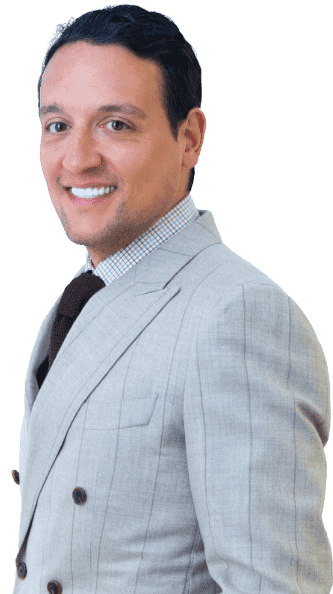 How Long Is Breast Surgery Recovery?
Breast surgery recovery time varies depending on what you had done and how extensive the process was. A breast lift, for example, may require just a couple days rest before returning to light duty, and a month or so before you can return to your regular workout routine.
More invasive procedures like breast augmentation and breast reduction require a steadier and longer pace until you complete your full recovery. Recommendations along the way to ensure the quickest, safest and most productive recovery include:
Feeling sore for a couple weeks
Taking pain medication as prescribed
Visiting you surgeon after about 14 days for a checkup and to have stitches removed if necessary
Resting whenever you feel tired
Avoiding heavy lifting for about six weeks
Resisting the urge to drive for at least a couple weeks or until your doctor gives you the green light
Refraining from soaking in a tub for about four weeks
Eating a normal, healthy diet
Following your breast surgeon's recommendations for sleeping positions
Drinking plenty of fluids
Walking every day, increasing the length of walks over time
Contact the best breast surgeon in Manhattan today to achieve the look you've always wanted. At your consultation, ask whether your health insurance may cover some of the costs. When you need a referral for medical purposes, it's best to rely on the best breast surgeons who also understand the importance of aesthetics as well your health.