Their attention to detail is unmatched. Highly recommend!
What are inner thigh lifts?
A thigh lift specifically focuses on removing the excess skin and fat from your upper thigh area, close to your groin. Inner thigh lifts contour and reshape your legs, giving you proportional upper legs to match your body. Men and women alike are eager to get rid of the accumulated unwanted fat that seems to linger long after the rest of your body gets in shape.
Inner thigh lifts use liposuction to remove the stubborn inner thigh fat that you just can't get rid of, no matter how much you exercise. Inner thigh fat removal gives your thighs a smoother, younger, more toned look. And if you've lost a lot of weight recently, the procedure even includes inner thigh skin removal to tighten the loose skin and make your legs look amazing.
Visit Millennial Plastic Surgery in Midtown Manhattan, where Dr. David Shokrian offers a range of inner thigh lift procedures to reshape your legs. This acclaimed cosmetic surgeon has helped many others achieve the face and body they've always wanted. He can do the same for you.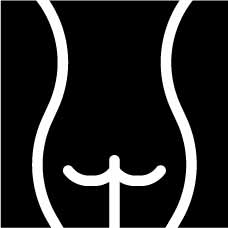 We can't wait to meet you! We offer comprehensive consultations with Dr. Shokrian, and his team both virtually and in person.
212-421-7123
Clients' Testimonials
I would like to thank millennial for my wonderful results. The doctor answered all my questions, and the staff is very loving, very satisfied with my results from my Lipo 360 would recommend them to everyone once again thank you very much millennial for treating me so kind and thank you doctor for my wonderful results.

Clients' Testimonials
This place was very good. The kindness and helpfulness of the staff was awesome. I loved Jess and my massages from Maribel..she was so good I wanted an 8 ounce bottle of milk and my bed after. Overall Dr. Shokrian was very honest in what he could do and what he couldn't which made my choice even easier.
Clients' Testimonials
Millennial was incredibly skilled and made me feel comfortable throughout inner thigh lift procedure. The results were amazing and I finally feel confident and comfortable in my own skin.
Why Would I Choose Inner Thigh Cosmetic Surgery?
If you're unhappy with the appearance of your inner thighs, you're not alone. Many people struggle with the appearance of loose inner thigh skin, whether due to genetics, weight fluctuations or the natural aging process. The extra skin and fat on your upper inner thighs don't often respond to diet or exercise unless you're an avid runner. Fortunately, inner thigh cosmetic surgery can help you achieve your desired shape. Inner thigh cosmetic surgery:
Is a safe and effective way of reducing unwanted fat and sagging skin
Slims your upper thighs
Reduces unsightly bulges
Creates a more proportionate body shape
Restores lost volume and the firmness in your skin
Results in a smoother, more youthful-looking appearance
In addition to improving the appearance of your legs, this cosmetic surgery also boosts your self-confidence. With inner thigh lipo, you feel more comfortable in your skin — both physically and emotionally. Inner thigh lifts complete the body image you want to project.
How Can I Tone My Saggy Inner Thighs?
From thigh lifts to fat reduction treatments, you have access to a range of options at Millennial Plastic Surgery to achieve your desired look. Whether you have a significant amount of excess skin from a recent weight loss or just a small amount of stubborn fat, cosmetic surgery provides the toned, youthful-looking thighs you've dreamed of.
Choose a board certified plastic surgeon with a track record of delivering beautiful, natural-looking results. Your surgeon works with you to determine the best approach to your goals. A thigh lift removes excess skin and fat from your inner and outer thighs, resulting in a more contoured appearance. Depending on your vision and the extent of the extra skin on your body, your plastic surgeon may recommend complementary procedures, including:

56 West 45th Street, 4th floor
New York, NY 10036 3190 Riverdale Ave. Level C #4A
Bronx, NY 10463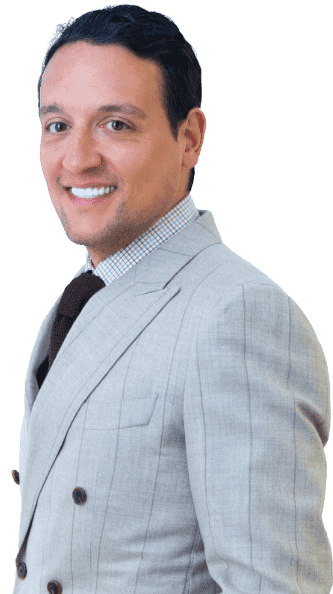 Impressed with the personalized and attentive service provided.
How Are Inner Thigh Lifts Accomplished?
This cosmetic surgery is becoming more and more popular as men and women seek to contour the appearance of their thighs with the rest of their legs. The entire procedure usually takes two to three hours, depending on the extent of the extra skin and fat and whether you have it done in conjunction with other body-contouring surgeries.
When you put your trust in an expert surgeon like Dr. Shokrian, your chances of successful inner thigh cosmetic surgery rise significantly. He performs a series of steps for your procedure that generally include:
You're given general anesthesia for your comfort. You sleep pain-free during the procedure.
Your surgeon makes a series of incisions in your inner thigh area.
Dr. Shokrian often uses liposuction on your thighs to remove stubborn fat.
Some excess skin and fat are removed using a scalpel or laser.
The remaining skin is then reshaped and tightened for a more pleasing look.
The surgeon closes the incisions with sutures.
After the procedure, you must wear a compression garment to minimize any swelling, which subsides within two to four weeks. After a week, you can return to light activities, but take it easy for four to six weeks, avoiding strenuous activities. Your body needs time to heal. You begin to see the final results in your thighs in one to two months.
What Is a Mini Inner Thigh Lipo?
Mini inner thigh lifts target upper thigh fat deposits and loose skin, just like full inner thigh lifts. For this mini procedure, your surgeon uses a smaller incision to insert a cannula or tube to suction away the excess fat. A mini inner thigh lift is for people who don't have much excess skin.
The mini procedure delivers inner thigh fat removal, but it's still a surgical procedure. It isn't, however, an instant thigh lift, which is touted as a product-based cure. Ask your doctor if instant thigh lift products may work for you.
A mini inner thigh procedure provides many of the same benefits as full inner thigh cosmetic surgery, but with less downtime. That means you can say goodbye to stubborn fat deposits and loose skin on your inner thigh — and hello to a smoother, slimmer appearance. The advantages of a mini inner thigh lift include:
Improved contour and symmetry of your upper inner thighs
Improved leg proportions
Less downtime than traditional inner thigh lifts
Inner thigh cosmetic surgery with minimal scarring
How Much Is Inner Thigh Lipo?
On average, the cost for inner thigh cosmetic surgery starts at $3,500. Inner thigh lipo is usually an out-of-pocket expense, since most insurance companies don't cover purely cosmetic procedures. If there's a reason your doctor believes it's medically necessary for you to undergo inner thigh treatment, your insurance company may provide some compensation. Factors that influence the final cost of your inner thigh lipo include:
The surgeon's experience and expertise
The surgery's complexity, such as whether you opt for a full or mini procedure
The type of anesthesia used