Liposuction Cost in New York
Gallery






How Much Does Liposuction Cost in New York?
If you're planning on a cosmetic procedure to attain the body you've always wanted, one of your first questions may involve the cost for liposuction surgery. Whether you want a perfectly shaped tummy or slimmer arms, the best cosmetic surgeon in New York City may recommend liposuction surgery. This versatile procedure is a minimally invasive and effective way to remove fat and achieve a firmer physique.
But if you've delayed achieving your aesthetic body goals because of the liposuction cost, you need to talk to a leading cosmetic surgeon like Dr. David Shokrian at Millennial Plastic Surgery in Midtown Manhattan. Your cost depends on a number of factors, from the type of procedure you want to your surgeon's experience. Get all the information you need about your procedure to learn how much your particular liposuction procedure will cost.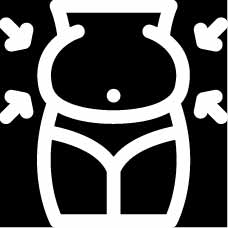 We can't wait to meet you! We offer comprehensive consultations with Dr. Shokrian, and his team both virtually and in person.
212-421-7123
A pleasure to work with and consistently provides outstanding service.
What is Liposuction?
But to get a grasp on the cost for liposuction, you need to know what it entails. Liposuction is a minimally invasive cosmetic procedure to remove excess fat from specific parts of your body. An elective procedure, liposuction helps you achieve the body shape you want by removing some of the fat from specific areas such as your:
Whatever your body aesthetic goals, your cosmetic surgeon creates a custom liposuction treatment plan for you. Reasons to pay the liposuction costs include:
To remove stubborn fatty deposits that dieting and exercise can't touch
To regain your pre-pregnancy body
To reshape specific areas of your body
To feel more confident in a finely contoured body
To enjoy a wider wardrobe choice
To stimulate the growth of collagen and get smoother, more youthful skin
The procedure is performed while you're sedated. It involves tiny incisions made on your skin to access the fat deposits. Dr. Shokrian inserts a cannula through the incision and dislodges the fat before suctioning it out. The incisions usually don't even require stitches to close.
Clients' Testimonials
I have absolutely nothing but amazing things to say about my experience at Millenial! I was turned down by a few surgeons for their lack of knowledge with trans bodies before I was able to get consultation with Millenial. Their experience in feminizing the body with lipo 360 and bbl sold me and it was worth the wait! So so happy I decided to go with Millenial the staff was incredible
Clients' Testimonials
I would like to thank millennial for my wonderful results. The doctor answered all my questions, and the staff is very loving, very satisfied with my results from my Lipo 360 would recommend them to everyone once again thank you very much millennial for treating me so kind and thank you doctor for my wonderful results.
Clients' Testimonials
I had an amazing experience here, my body and breast look absolutely flawless. LIKE PERFECTION!!!! I personally dealt with Sofia the entire time and she is and absolute DREAM! Sooo nice and over accommodating absolutely professional like she's really my new best friend. They made a very welcoming environment. I would definitely recommend anyone looking for cosmetic work, check them out for sure
What Affects the Cost of My Liposuction?
The cost for liposuction alone, on average, is about $3,600. This amount doesn't include other fees and charges. Every procedure is based on your goals and body type. To determine the total cost of your liposuction procedure, the factors to consider include:
Treatment area.
If your treatment requires multiple incision areas and extensive fat suction, the procedure costs more. Dr. Shokrian creates an individualized treatment plan that meets your aesthetic goals, but the cost rises, depending on the complexity of your procedure.
Anesthesia fees.
Your cosmetic surgeon may elect to perform liposuction under local, regional or general anesthesia. Most often, you need general anesthesia so you sleep through the procedure. The type of anesthesia determines the cost for liposuction, and general anesthesia is the most expensive.
Surgeon's fees.
Expert cosmetic surgeons like Dr. Shokrian have exceptional skills and training. These experienced surgeons may charge more, but in return, you get the best treatment and the safest procedures. The national average for a surgeon's fee is $3,500 per liposuction treatment area.
Hospital or surgical facility costs.
The best state-of-the-art facilities offer modern equipment for today's procedures. These facilities enable safer, more effective surgeries. Hospitals usually charge more than a practice's ambulatory surgical center, but both must be inspected and certified to meet high standards.
Medical tests.
Before and during your lipo surgery, your New York City cosmetic surgeon carries out laboratory tests that may include blood tests and imaging tests. These critical tests aren't included in the cost for liposuction.
Type of liposuction.
Your cosmetic surgeon chooses from various liposuction techniques, including traditional tumescent liposuction, ultrasound-assisted liposuction, laser-assisted liposuction and power-assisted liposuction. Each procedure differs in cost and efficiency. For instance, the laser liposuction cost is higher, starting from $2,500 per treatment site, but it's highly effective.
Post-operative medications.
After surgery, you may experience pain or soreness around your treatment areas. Prescription pain medication relieves such symptoms for your initial recovery time. The cost of these drugs is added to your overall cost.
Follow-up visits.
Your cosmetic surgeon provides after-care instructions that include follow-up appointments. Even though these visits are crucial to your results, they're not part of the cost for the liposuction procedure.
Geographic location
Your location determines your surgery fees, and you may pay more for the procedure in NYC than you would in De Moines, Iowa. You're paying for the convenience and the skills of a surgeon who's succeeded on the biggest stage.
New COVID-19 fees.
The aftermath of the COVID-19 pandemic has increased the cost of medical services by adding more extensive screening processes, including the COVID-19 PCR tests. These additional procedures add to the total cost of your liposuction surgery.
Lipo revision surgery.
Sometimes, your cosmetic surgeon may need to make some enhancements after your first liposuction procedure. Such revisions come with an extra fee, but improve your outcome.
During your initial consultation, Dr. Shokrian discusses the cost for liposuction, as well as all these other fees. He estimates your final liposuction cost before you make the appointment for your procedure.
Does Insurance Cover Liposuction?
Liposuction is almost always an elective cosmetic procedure, so your insurance company only covers the cost unless the procedure is required for medical reasons. Fortunately, Millennial Plastic Surgery eases the burden of the procedure in different ways, including:
Consultation, during which Dr. Shokrian assesses your goals and health to determine if you're a good candidate for liposuction
Financing options with some of the finest financial institutions, such as CareCredit, PatientFi and Alphaeon Credit
Comprehensive medical services under one roof for cosmetic and medical procedures
If you want to achieve your body image goals, but you're struggling with stubborn fat, liposuction may be the answer. Contact Dr. Shokrian today to learn how to reach your goals, affordably. Whether you want to know about laser liposuction cost or more traditional liposuction cost, your answers await you at Millennial Plastic Surgery in Midtown Manhattan.