A pleasure to work with and consistently provides outstanding service.
What Is Blepharoplasty?
The surgical procedure called blepharoplasty, more commonly known as eyelid surgery, is done to correct droopy excess skin around your eyes. It's a procedure in which a skilled plastic surgeon gently removes or tightens that excess skin, as well as attached muscle and even fat that's causing the unsightly sagging.
As you get older, the skin and muscles in your eyelids start to stretch and weaken. Consequently, extra folds of loose skin and pockets of fat collect above and below your eyes. Often called droopy eyes, the condition leads to an aged appearance. It can even impair your peripheral vision — the ability to fully see sideways or up.
Many New Yorkers get eyelid lift surgery performed on upper eyelids, under eyelids or both. Often, people choose to combine dual eyelid surgery with other facial treatments for a more comprehensive youthful appearance. If you're in the Manhattan area and want to brighten your eyes or restore your vision, Dr. David Shokrian and the best plastic surgeons team at Millennial Plastic Surgery have years of experience performing all the top-rated procedures for your face, body, and breasts.
Clients' Testimonials
This place was very good. The kindness and helpfulness of the staff was awesome. I loved Jess and my massages from Maribel..she was so good I wanted an 8 ounce bottle of milk and my bed after. Overall Dr. Shokrian was very honest in what he could do and what he couldn't which made my choice even easier.
Clients' Testimonials
Sophia helped me tremendously if it wasn't for her , I probably would have never gone through with my surgery! She made me feel so comfortable and like she genuinely cared for me ! I love my results so far and dr Shokrian is AMAZING with his work. I can finally say I'm happy and confident with myself. Thanks to everyone there but especially SOPHIA .
Clients' Testimonials
If you are looking for a reliable place for a fresh start to look good and be comfortable in your skin. Millennial plastic surgery is the place! Im very pleased with my results! The staff is super professional and help you along your journey especially Barbara! Their midtown office is super clean and cute. Dr. Shokrian is an absolute genius and will have you looking right! I highly recommend this clinic and will definitely be back!
What Causes My Droopy Eyelids?
Drooping of your upper eyelids, also called blepharoptosis, is a condition that develops when the upper eyelids droop or sag below a natural line above your eyes. Some babies are born with it. But in adults, it's caused by a variety of factors, such as:
Injury
Disease
Previous eye surgery
Normal aging
Any damage to nerves or a pronounced weakening of the skin around your eyes contributes to the condition. Similar impacts on ligaments or muscles cause them to lose their ability to raise the eyelid, leading to constant droopiness. Normal aging is the greatest cause of drooping eyelids, with the most comprehensive treatment to resolve the condition being droopy eyelid surgery.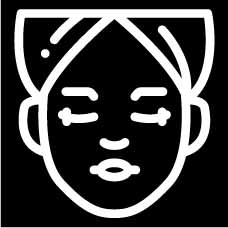 We can't wait to meet you! We offer comprehensive consultations with Dr. Shokrian, and his team both virtually and in person.
212-421-7123
Am I a Good Candidate for Eyelid Surgery?
The main qualification you need to get eyelid lift surgery is a strong desire to correct what you believe is an unattractive feature. Alternately, if the upper eyelid surgery clears up your vision and your doctor declares it a medical necessity, that's a great reason to get it because your insurance may cover the cost of eyelid surgery. Several conditions indicate that you're a good candidate for an eyelid lift, including:
Your vision is impaired by drooping skin
You're a non-smoker and have no chronic illnesses that may impact your recovery
You're bothered by the extent of upper lid sagging
You have excess fatty deposits around both eyes
You have realistic expectations of blepharoplasty
You may experience one or more of these complaints or situations. Most people who pursue an eyelid lift are 35 years or older. But some younger people who inherit baggy eyes may also choose blepharoplasty
What Non-Surgical Treatments Can I Get for Droopy Eyelids?
In some cases, eyelid lift surgery is not desired or recommended. If that's the case for you, other treatments may provide improvement for droopy eyelids or undereye pouches, such as:
Laser therapy
Radiofrequency
Chemical peels
Ask your cosmetic surgeon at Millennial Plastic Surgery about the in-house medical-grade spa where you can get non-surgical options for treating wrinkles and sagging around your eyes. A variety of treatments are available today; one is certain to work for you.
What Can I Expect from an Eyelid Lift?
Double eyelid surgery improves the appearance of your eyes by removing the loose skin from the upper and lower eyelids. This opens your eyes for a fresher, more youthful you. You should not expect it, however, to alter any every aspect of your face that you aren't happy about, such as:
Sagging of your eyebrows, which may require an eyebrow lift
Discoloration under your eyes
Crow's feet at the corners of the eyes that may be treated with Dysport
Other procedures are available to address these concerns. A combination of treatments likely gives you an even more dramatic transformation. But keep in mind that while the eyelid lift alone doesn't directly address these other troublesome areas, it makes small improvements in them that can really light up your face. Talk to an experienced plastic surgeon near you about the types of treatment options that address your particular concerns.
What Are the Advantages of Eyelid Lift Surgery?
Droopy eyelid surgery offers you a number of benefits to repair your droopy eyelids, fix your vision issues and give you a more youthful, healthy appearance. These advantages include:
The results last for your lifetime.
The procedure doesn't change your basic facial expression.
The procedure is accomplished in one treatment.
Any visible scarring is minimal.
Your new look is fully complete in just a couple months.
Since an eyelid lift is typically done just once, it saves more time and money when compared with repetitive treatments like Botox. As you get older, some normal loss of tightness continues, but the gains made from your eyelid surgery remain forever.
What Can I Expect at a Consultation for an Eyelid Lift?
The initial consultation for eyelid surgery helps both you and the doctor understand your desires and your options. During this important first step, you can expect:
To consult with the doctor in person, online or by phone
To fill out a brief questionnaire
To get a feel for the personal style of the surgeon and the practice
Your Manhattan cosmetic surgeon uses this meeting to find out more about you and your needs. This helps him assess your condition and make a personalized plan. You might want to dig up a few photos or write down some talking points to bring along. Your doctor wants:
To know what bugs you most about the eye area of your face
To hear about how you want your face to look
An initial evaluation of your skin elasticity and bone structure
A general summary of any previous surgeries, allergies and illnesses
An idea of your lifestyle — activity level, work, diet and hobbies
Once the doctor has gotten to know you and your goals, he describes the options that make the most sense for your situation. You may go over items such as:
What types of procedures address your problems
How long the surgery takes
What risks are involved
What the recovery period is like
What's the blepharoplasty cost in NYC is involved
The initial consultation arms you and your plastic surgeon with a wealth of helpful information. Count on the friendly team at Millennial Plastic Surgery to give you the confidence to make the best choice for your future look.
What Happens When I Get Surgery for an Eyelid Lift?
Like many key endeavors in life, eyelid surgery begins with preparation. Your healthcare team provides you with sufficient instructions so you can do your part to make sure your eyelid lift surgery is successful. Your instructions may include:
A medication review of all the prescriptions, over-the-counter remedies and herbal supplements you take
A physical exam that likely includes tests to measure your vision and tear ducts
An imaging session to take photos of your eyelids that aid the doctor during surgery
Cessation of smoking for several weeks prior to blepharoplasty
Prepare-ahead meals you'll want ready to avoid undo activity during the first several days of your recovery
Stocking your fridge and pantry so you won't need to leave home in the early going
Scheduling friends for assistance for both driving home and helping for the first day or two
After all the preparation, your day of surgery arrives. Remember, blepharoplasty is an outpatient procedure, so you go home the same day. You can expect:
A numbing agent or anesthesia administered to ensure your comfort
A small cut made in your upper eyelid
Stitches placed in the muscle that raises your eyelid
Excess skin and muscle — and sometimes fat — removed
Some tissue possibly moved to surrounding areas
The closing of the incision in your upper eyelid
A similar procedure then performed with the lower lid
After the doctor closes the last incision, you're moved to the recovery room. You may have gauze placed on your eyes to protect them. During this time, the team monitors you for side effects before sending you home. You return several days later for the surgeon to check your progress and remove any stitches. Don't forget to arrange for a friend or loved one to drive you to and from these visits.
How Long Does It Take to Recover from Eyelid Surgery?
You can't wait to see that youthful you in the mirror, but you must be patient. Most people begin to see results in just a few weeks. Complete recovery usually takes a few short months. How soon that transformation happens depends on several factors, such as:
The amount of area included in the procedure
The type of surgery performed and whether you combined the eyelid surgery with any other treatment
The extent of swelling and bruising you had
Your body's healing ability
How faithfully you follow blepharoplasty post-op instructions
How well you manage your activity level
The bottom line is that your recovery is determined for the most part by two factors. The first is the nature and success of your procedure, and the second is your ability to faithfully follow your blepharoplasty post-operative instructions. The more you stick to the detailed list of dos and don'ts, the sooner you recover.
What Are the Post-Operative Instructions for Blepharoplasty?
After you get home from eyelid surgery, the list of instructions includes tasks to perform, as well as things to avoid. The instructions can be divided into earlier and later periods of recovery time, such as:
Days one through five:
For the first 24 hours, rest with your head elevated and apply cold compresses to your eyes every two to four hours.
For one to two days, have someone help you to stand and move about.
Wash the area gently to keep it clean.
Expect a certain amount of swelling, discomfort or blurry vision.
For the first four nights, sleep on your back with several pillows to elevate the head.
Drink plenty of fluids daily to avoid post-surgical dehydration.
Avoid excessive reading or screen time from day one through five, as it strains your eyes.
Wait five days to insert contact lenses, if you wear them.
Don't bend over or lift heavy objects from day one through seven.
Weeks one through seven:
For two weeks after surgery, avoid nicotine in any form, as it increases complications.
Expect some itching and dryness in and around your eyes.
Use no makeup near the incision area for two to three weeks.
Wear dark sunglasses outdoors for the first three weeks.
Continue to avoid strenuous activities for four to six weeks.
Use sunblock with at least an SPF 15 for two to three months; new scars burn easily.
Read more about Blepharoplasty Post-Operative Instructions

What Tips Are There for Staying Positive during Recovery?
The more you follow your surgeon's instructions, the quicker you recover and prevent complications. It may be useful to create a fun system to motivate you. Whether it's on your phone, an app or a giant white board, your list may include:
Days one through five:
Having a countdown board
Creating a color-coated calendar
Setting up a reward schedule
Buying an attractive personal planner
Finding a goal buddy to check in with
If you stick to the plan and carry on, recovery from your eyelid surgery will be over before you know it. Then all that's left to do is look in the mirror and smile — and take your best selfie in years.
What Are Symptoms I Should Look for after Eyelid Surgery?
As with any surgery, there's a slight risk of adverse reactions or complications. Some risks with blepharoplasty include blurry vision, scars and muscle damage. Most complications can be treated and resolved. And most are reduced or eliminated when you rely on the experience of a top plastic surgeon in Midtown Manhattan like Dr. Shokrian.
Your eyelid lift gives you back the eyes you loved when flashing a brilliant smile or giving a sassy look. Restoring one of your best features increases confidence in all areas of your busy life. Some of the benefits you receive from eyelid surgery include:
Being less self-conscious during intimacy
Wearing less eye-make up for a more natural face
Loving seeing yourself in the mirror again
Gaining confidence interacting with friends and co-workers
Matching your exterior self with your inner self
Reducing years of aging to your eyes in a few short months
Getting life-long results from one treatment
While there are many things in life you can't control, your appearance is one thing you can. A blepharoplasty may be just the ticket for the refreshed look you want.

56 West 45th Street, 4th floor
New York, NY 10036 3190 Riverdale Ave. Level C #4A
Bronx, NY 10463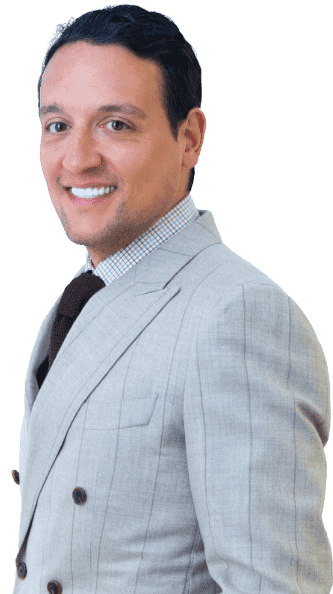 Highly recommend for their exceptional service and commitment to their clients.
What Else Can I Get Along with Eyelid Surgery?
Most men and women combine eyelid surgery with other procedures to get the most dramatic transformation at one time. Save money and precious recovery time by getting more than one procedure accomplished during the same surgery. Effective treatments that pair well with the cost of eyelid surgery include:
Face lift that smooths folds of skin on your cheeks and jawline
Forehead and brow lift, ideal for tightening sagging forehead skin and raising the brows
Injectable fillers, which are gel-like injections beneath the skin to soften lines and restore volume
Facial resurfacing, which is a laser treatment popular for reducing skin irregularities and scars
It makes sense to pair an eyelid lift with one or more other cosmetic treatments. This approach allows you to schedule the procedure and the recovery all at once, saving you time and inconvenience. It also saves multiple expenses of anesthesia and surgical suite fees.
What Is the Typical Eyelid Surgery Cost?
Your blepharoplasty cost in NYC varies according to your profile and desired outcome. Your doctor factors in a number of conditions when determining the cost of eyelid surgery that include:
The amount of area treated
The number of procedures used
The type of procedures used
Your medical history and type of skin
The amount of anesthesia or numbing agent used
Whether it's medically necessary
A number of factors contribute to the overall eyelid surgery cost. According to the American Society of Plastic Surgeons, the average payment is around $3,000. Combining procedures into one day of surgery is more cost effective than returning later for a different one. This approach cuts down on the duplication of the services that go into preparation and treatment.
Insurance typically doesn't cover cosmetic surgery unless it's deemed medically necessary. In the Manhattan area, Millennial Plastic Surgery offers you payment plans and other financing options if you need them to make it easier to afford the eyes you want now.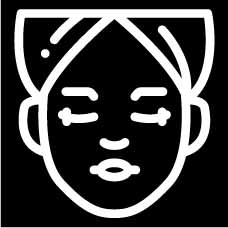 We can't wait to meet you! We offer comprehensive consultations with Dr. Shokrian, and his team both virtually and in person.
212-421-7123
Where's the Best Place to Get an Eyelid Lift?
Dr. Shokrian runs one of the most renowned plastic surgery clinics in New York. His practice even offers an in-house medical-grade spa or MedSpa to provide you with all the necessary options you may need for your facial transformation and your other aesthetic goals. In addition to a wealth of reviews and accolades from previous clients, with Dr. Shokrian and Millennial Plastic Surgery, you find proof and recommendations that include:
Board certification from the American Board of Plastic Surgery, which verifies your surgeon's qualifications
Picture proof results in the displays of before and after photos of recent blepharoplasties
Excellent patient reviews that show consistently top ratings
Facilities with current accreditation, verified by regular and rigorous NYC safety inspections
Individual treatment plans with a patient-focused approach to every unique visitor
A personal connection that inspires a sense of trust and comfort
Respect for your ideas, concerns and lifestyle choices
More than anything, Dr. Shokrian fully understands your particular needs after he speaks with you. He has the expertise and understanding to give you the best possible experience. And he has the proven skill level to give you confidence about your choice.
Choosing an eyelid lift is one of the most exciting and rewarding steps you can take in your life. In New York City, contact the friendly folks at Millennial Plastic Surgery for a personal consultation about the latest treatments for an eyelid lift. Trust them to erase the years of saggy skin in what seems like the blink of an eye.