What Is Xeomin®?
Xeomin® is an FDA-approved treatment for smoothing out wrinkles or fine lines on your face. Like Botox® Cosmetic, Xeomin is a diluted form of botulinum neurotoxin type A, although in a different formulation. Its goals are similar: to temporarily freeze muscle activity in targeted areas, which reduce the appearance of facial wrinkles to make you look younger.
This injectable should only be dispensed by a licensed, trained professional like Dr. David Shokrian. At his MedSpa within Millennial Plastic Surgery, this top cosmetic surgeon administers Xeomin in NYC. He prioritizes your safety while helping you reach your cosmetic goals.
Clients' Testimonials
My facelift has made me feel like a brand new person. The procedure was quick and painless, and the results have been truly remarkable. I couldn't be happier with the outcome.
Clients' Testimonials
I have had several visits to Millennial Plastic surgery. I always look forward to seeing Barbara when I go there. She has the most amazing personality. She is very warm and friendly. She pays attention to detail and take the time to make sure you understand all information. Patient centered care is at the forefront with every experience with her. Barbara goes above and beyond to ensure patient satisfaction.
Clients' Testimonials
This place was very good. The kindness and helpfulness of the staff was awesome. I loved Jess and my massages from Maribel..she was so good I wanted an 8 ounce bottle of milk and my bed after. Overall Dr. Shokrian was very honest in what he could do and what he couldn't which made my choice even easier.
Highly recommend for their exceptional service and commitment to their clients.
How Does Xeomin Work?
Xeomin reduces the appearance of facial wrinkles and fine lines by temporarily paralyzing the muscles in each treated area. Once the muscles relax, the surface of your facial skin smooths out. No cuts or incisions are required, and in fact, your doctor may treat your face with a topical anesthetic beforehand to make sure the injections don't cause any pain.
Dr. Shokrian uses a tiny needle, inserted into your skin's surface at the target areas, to effectively distribute the substance. The entire procedure takes between 10 and 20 minutes. Xeomin works best on dynamic wrinkles, which are created by repeated muscle movements like frowning or squinting. Xeomin in New York is also effective in hiding areas on your face, including:
Frown lines between your brows
Crow's feet around your eyes
Horizontal lines on your forehead
Saggy eyebrows
An overly gummy smile
Unattractive chin dimples
Lines under your eyes
Am I a Good Fit for Xeomin?
You may be a good candidate if you're sick of your glabellar lines, the lines that form when you frown, or any other dynamic wrinkles. You must be at least 18 years of age and be in good health. To make sure Xeomin injections in NYC are safe and effective for you, schedule a consultation with Dr. Shokrian. He asks about your:
Medical history
Known allergies
Any medications you're currently taking
Don't use Xeomin if you know you're allergic to botulinum toxin or any of its ingredients. Don't get Xeomin injections if you've recently had facial surgery or plan to have it soon. Don't use it if you're pregnant or nursing. Additionally, don't seek Xeomin treatment for wrinkles if you suffer from certain medical conditions, including:
ALS, also known as Lou Gehrig's disease
Lambert-Eaton syndrome, an autoimmune disorder
Myasthenia gravis, another autoimmune condition
Any disease affecting your neuromuscular system
How Is Xeomin Similar to Botox Cosmetic or Dysport®?
Xeomin, Botox Cosmetic and Dysport® are all FDA-approved to treat wrinkles brought on by muscle activity. The botulinum neurotoxin type A that makes them all work is derived from the bacterium Clostridium botulinum. In the diluted doses contained in the injectables, the toxin blocks facial muscles from functioning properly. Other similarities between Xeomin, Botox Cosmetic and Dysport include:
When the targeted muscles don't contract, your wrinkles are no longer prominent.
All three are delivered through a series of injections.
The results typically last for three to six months.
The three medications do differ, however, in their molecular makeup and structure. Unlike Dysport and Botox Cosmetic, both of which contain additional proteins and molecules that may affect the treatment's spread and duration, Xeomin has just one active ingredient. This one difference can affect a number of changes, including to your:
Results achieved, as some people take to Xeomin more readily
Duration of treatment, as some people may not need as much of the injectable
Risks and side effects, as some people may be allergic to Xeomin, Botox or Dysport

56 West 45th Street, Floor 4, New York, 10036 3190 Riverdale Ave. Level C, 4A, Bronx NY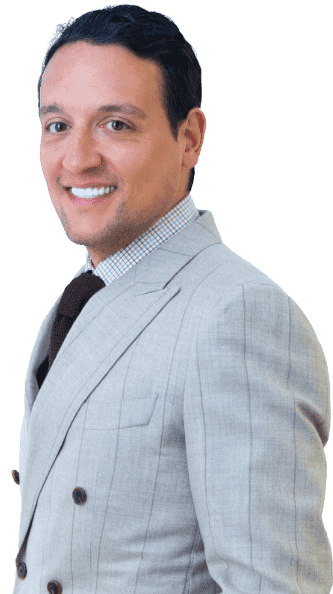 Why Would I Want Xeomin Injections in NYC?
Most people, men and women alike, want to look young, vibrant and refreshed. With age often come wrinkles that make you look older than you feel. One solution is to hide your wrinkles and frown lines to avoid appearing old, grumpy or angry. That's where Xeomin treatments come in.
Xeomin in NYC produces results that last for three to six months, after which you can repeat the procedure. The full effects of your injections can take up to a week to appear, and as the treated area's muscle activity returns, the effects of the injectable gradually fade. How long your treatment lasts depends on a number of factors that include:
The amount of Xeomin used during your treatment
The areas treated
Your individual metabolism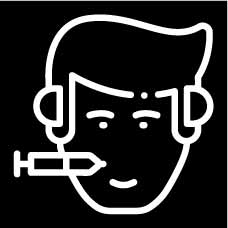 We can't wait to meet you! We offer comprehensive consultations with Dr. Shokrian, and his team both virtually and in person.
212-421-7123
When Do I Need Xeomin in New York?
Ongoing treatments are required to keep your results visible. It's recommended that you schedule treatment sessions every three months or so. Dr. Shokrian at Millennial Plastic Surgery in Manhattan uses a precise technique to ensure that the right amount of Xeomin reaches the targeted muscles while sparing the surrounding muscles.
To maximize the effects, he watches for any potential side effects and provides post-injection care instructions that include protecting your skin from the harmful rays of the sun. He also advises you to refrain from strenuous activities like running or weightlifting for the first few hours after your injections. After a few days, the results become more obvious. Contact Millennial Plastic Surgery to restore your younger look.