Mommy Makeover Before & After
Gallery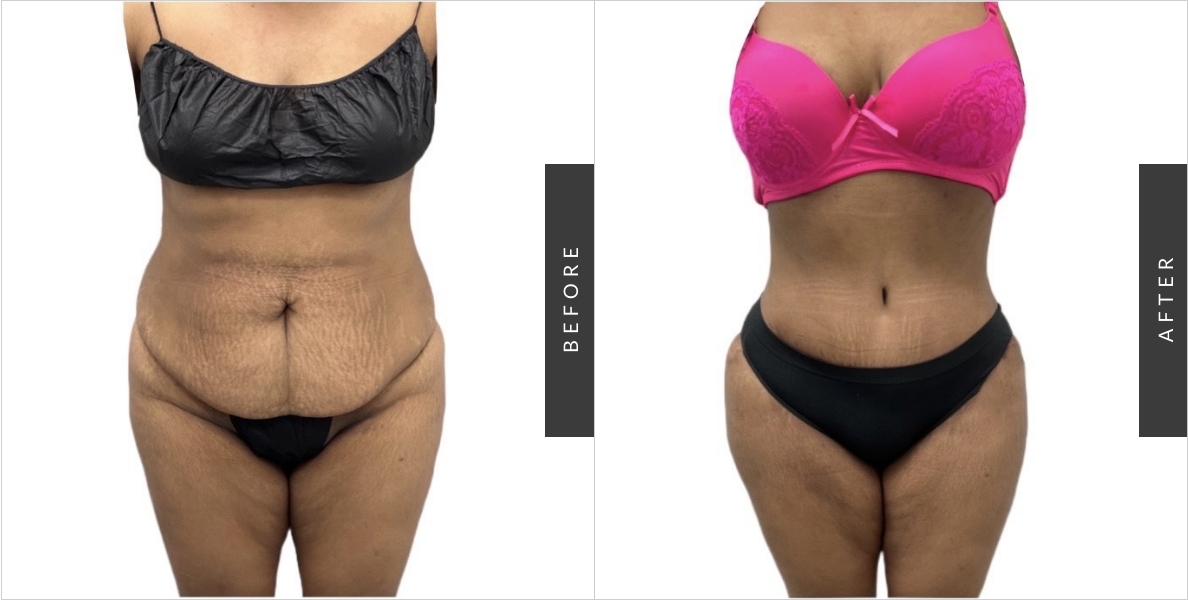 A pleasure to work with and consistently provides outstanding service.
What Is a Mommy Makeover?
A mommy makeover or post-pregnancy plastic surgery is a combination of cosmetic body procedures that address the physical changes you experience after pregnancy. You must wait until you're finished having children, but the goal of a mommy makeover surgery is to help you get your groove back.
Successful childbirth is one of the most rewarding moments for a woman, but it comes with unique challenges. As you hold your bundle of joy, you can't help but wonder what happened to the body you loved so much. Now you have to grapple with the physical changes, which may include:
Large, drooping breasts
Love handles
Belly fat
Backaches
A mommy makeover can correct all these changes and get you back into your pre-pregnancy shape. Whether you want to go back to work, feel more confident with yourself or fit into the lovely dresses you wore before you had kids, visit Dr. David Shokrian at his Manhattan-based Millennial Plastic Surgery. The leading mommy makeover surgeon in New York can advise you about which procedures you need to restore your pre-pregnancy body.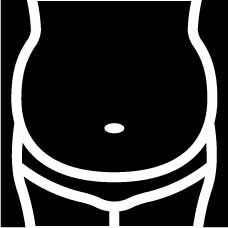 We can't wait to meet you! We offer comprehensive consultations with Dr. Shokrian, and his team both virtually and in person.
212-421-7123

Am I a Good Candidate for Post-Pregnancy Surgery?
If you look at your photos from before pregnancy and wish you could look that way again, you may be a candidate for a mommy makeover. If you don't like what you see in the mirror, you can take steps to change. If your post-pregnancy body shape or weight causes you concern or anxiety, it may be time for a comprehensive makeover. Some other factors that make you a good candidate for a mommy makeover in New York City include:
You've weaned your baby, and you don't intend to breastfeed again.
You don't smoke or you've quit for at least two weeks before and after the surgery.
You have realistic expectations.
You know the benefits and risks of the procedure.
You've looked at mommy makeover before and after photos.
Your post-pregnant body affects your self-esteem.
You've experienced changes in your breasts' size and shape, such as sagging breasts, drooping nipples or stretched areolas.
Your body's girth has grown after childbirth.
You have a sagging tummy, loose skin or stretch marks.
You have pockets of stubborn fat in areas like your arms, hips, thighs, waist or abdomen that hasn't disappeared even after diet and exercise.
You have deflated, shapeless or asymmetrical breasts because of pregnancy and breastfeeding.
You're in good overall physical health otherwise.
If you have any of these concerns or you're worried about other physical changes that affect your quality of life, consult the best cosmetic surgeon in NYC. At Millennial Plastic Surgery in Midtown Manhattan, your doctor leverages the latest technologies and best practices for safer and more precise surgeries. Successful outcomes have made Dr. Shokrian a respected plastic surgeon for life-changing mommy makeovers.
Clients' Testimonials
I can't stop raving about my mommy makeover experience here! Carolina, with her warm and caring nature, guided me through the entire process with patience and expertise. The clinic itself is like stepping into a luxury oasis, with its serene ambiance and cutting-edge technology. The attention to detail and focus on safety truly set them apart. Let's just say I feel like a goddess, and that's 100% the team's merit. If you're a mom looking to restore your body and confidence, don't hesitate to choose them. They are the top of the line.

Clients' Testimonials
Before my surgery I was concerned about the pain because people usually do this kind of procedure separately, but I was amazing how great I feel next day, the doctor offered me an additional pain relief through the surgery ( spiral), which works really good, I was able to do light activities right next day like cooking, and walk without no problem. In the office the entire medical staff are very professional and friendly.

Clients' Testimonials
I would like to thank millennial for my wonderful results. The doctor answered all my questions, and the staff is very loving, very satisfied with my results from my Lipo 360 would recommend them to everyone once again thank you very much millennial for treating me so kind and thank you doctor for my wonderful results.
What Procedures Does a Mommy Makeover Include?
Pregnancy has a significant impact on multiple parts of your body, including your breasts, abdomen, waistline and thighs. During this cosmetic post-pregnancy surgery, your doctor uses different procedures to address those body areas. The main procedures in a makeover for mothers may include:
Breast procedures. Breast enhancement procedures in a mommy makeover may include:
Liposuction procedures. Lipo is a technique for removing excess fat and loose skin tissue. In a mommy makeover, your surgeon can choose from procedures that include:
Other body procedures. Your cosmetic surgeon picks the best procedures to shape your body for the desired contours. You may need several options, including:
Your plastic surgeon assesses your overall health and aesthetic goals to create a comprehensive treatment plan. At Millennial Plastic Surgery in Manhattan, your surgeon doesn't have a one-size-fits-all treatment approach. Instead, he works with you to develop a tailored mommy makeover that suits your needs.
Our clinic offers various types of the procedures, for example, butt lift includes Brazilian butt lift (BBL) surgery, non-surgical butt lift, and butt implant surgery. So, you have lots of options to achieve your goals and get the best result.
How Is a Mommy Makeover Performed?
Post-pregnancy cosmetic surgery is a tailored procedure, differing from one woman to the next. Your treatment may involve procedures other women don't need. The main steps in a typical mommy makeover procedure include:
Anesthesia. Depending on the specific procedures, you may need just a sedative or general anesthesia, which puts you to sleep for the duration. Dr. Shokrian uses woke surgery where feasible, which means you're sedated but awake during the procedure. A local anesthetic numbs the treatment area.
Incisions. Most procedures in a post-childbirth cosmetic surgery require incisions to access stubborn fat or extra skin tissue. Your doctor hides the incisions in the natural folds of your skin for clean lines and a beautiful contour.
Mommy makeover procedures. Your surgeon has multiple options for body procedures that target your abdomen, breasts, arms, thighs or chest. The goal of the procedures is to:

Contour the different parts of your body
Create firmer arms and abdomen
Tighten abdominal muscles
Enhance the size and shape of your breasts
Remove saggy skin
Restore appealing symmetry to your body

Dressing. Depending on the specific procedure, your cosmetic surgeon closes the incisions and dresses the wounds to protect them and prevent infections.
After surgery, the medical team keeps you for observation. If you have multiple procedures, a hospital stay may be necessary. Your mommy makeover cost depends on the number of procedures you had done, as well as the expertise of your surgeon. Your health insurance may not cover the cost of this elective procedure, but the NYC clinic offers flexible payment plans to suit your budget.
What Can I Expect While Recovering from a Mommy Makeover?
Aftercare has a major impact on your results from a NYC mommy makeover. Your doctor provides a set of post-surgery instructions that may include:
Pain management through medication
Compression bandages to protect the incision sites
When to return to work
No strenuous activities after surgery
Simple workouts to improve the surgery results
A follow-up appointment with the doctor
Some results are visible immediately after your surgery, but the final effect takes weeks or months as the swelling subsides and the incisions heal. Expect some scarring, depending on the extent of your surgery. To maintain your new body shape, maintain a healthy weight through proper dieting and exercises.

56 West 45th Street, Floor 4, New York, 10036 3190 Riverdale Ave. Level C, 4A, Bronx NY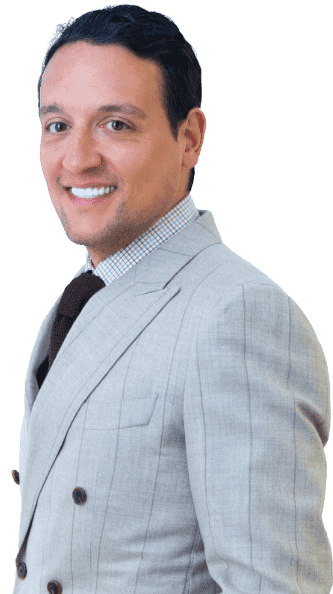 What Are the Benefits of a Mommy Makeover?
A mommy makeover in Manhattan has the potential to change your life in multiple ways. After the joy of childbirth, you may struggle to love your new body. Once you're done having kids, you no longer have to compromise. A mommy makeover offers multiple benefits, including:
Restoring your pre-pregnancy body
Improving your sexual relationships
Increasing your confidence
Improving your mental well-being
Improving your relationship with your child
Increasing your wardrobe choices
Achieving a youthful appearance with tighter skin and a more contoured appearance
Improving your quality of life
At this state-of-the-art cosmetic surgery office, Dr. Shokrian has worked with hundreds of mothers who wanted to recapture their pre-pregnancy look. When you want the best mommy makeover in NYC, contact the team at Millennial Plastic Surgery to book an appointment.