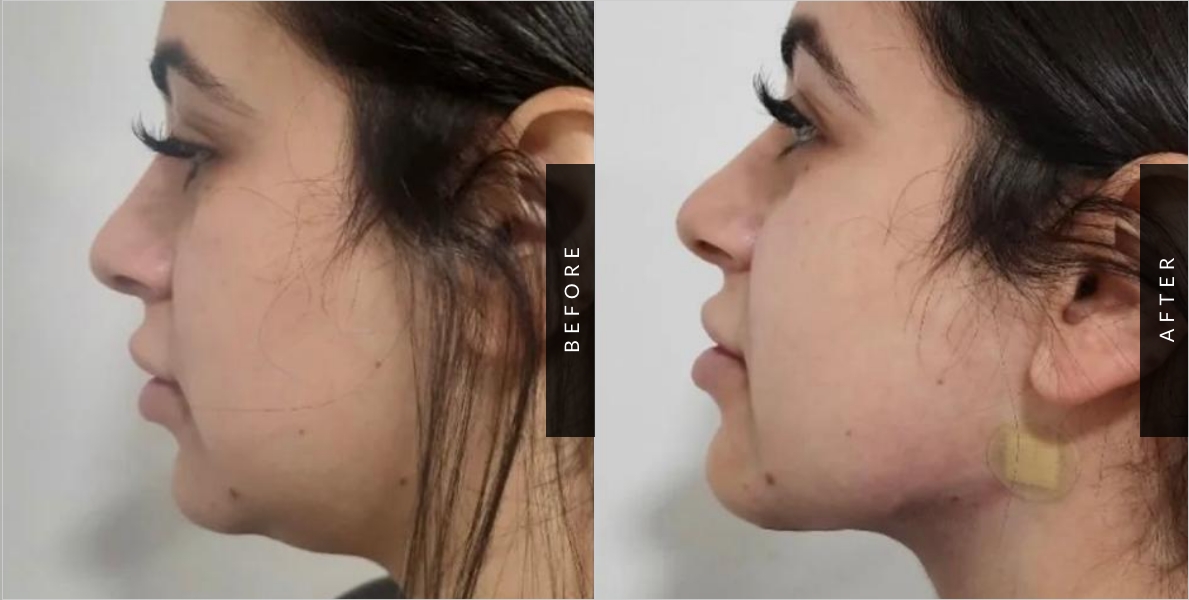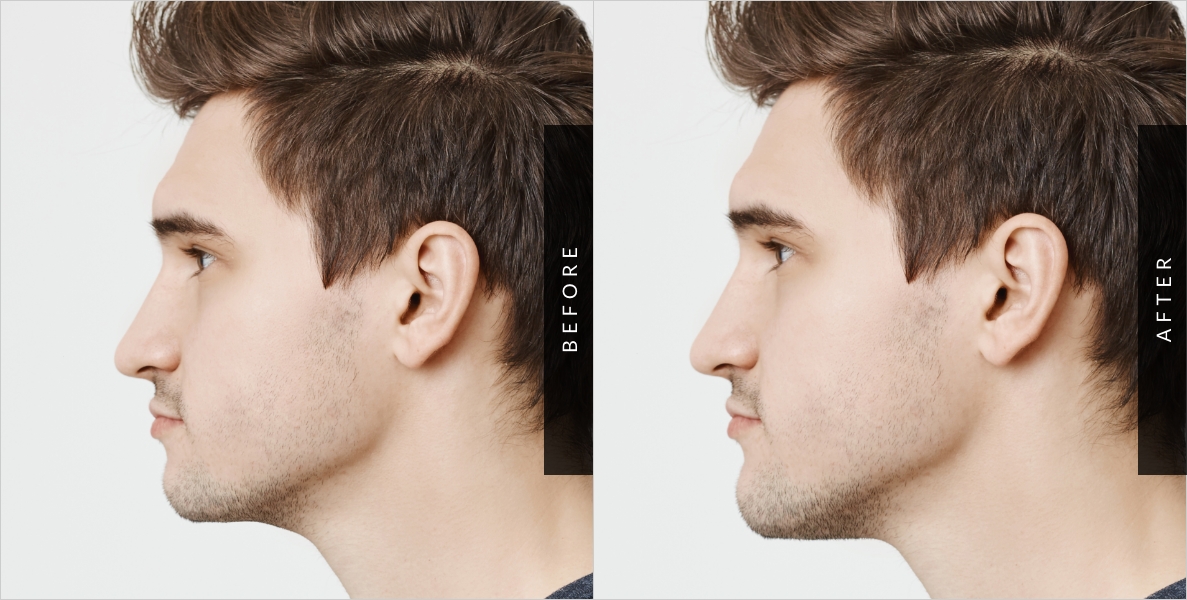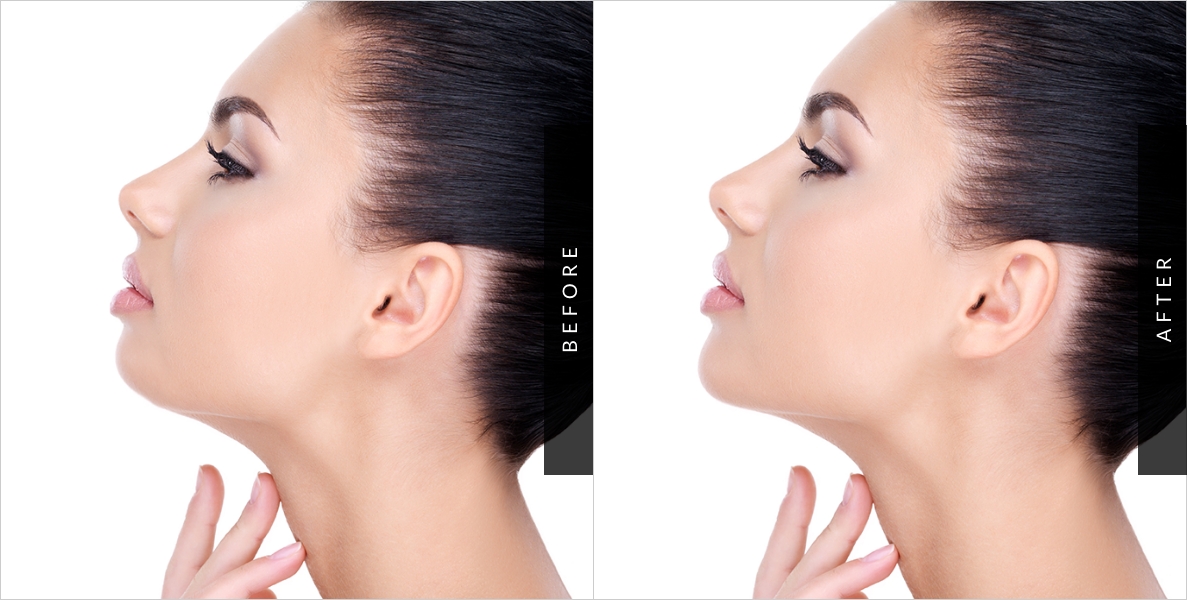 Highly recommend for their exceptional sMervice and commitment to their clients.
How Do I Get Rid of a Double Chin?
Submental fat, better known as a double chin, is never a welcome feature. When you look in the mirror or at a recent photo of yourself and notice a double chin, you realize that the excess fat you carry between your chin and neck has changed your overall appearance, and not in a good way. It may make you look older or make your neck look shorter or wider or not even there. The good news is you can get rid of a double chin with a surgical procedure known as chin liposuction.
Chin liposuction before and after pictures give you a good idea of the dramatic improvements you can get by having this type of liposuction procedure, especially when you combine it with a neck lift, a face lift or double chin surgery. When you're looking for options to improve the way your neck and chin look, get in touch with the best-in-class NYC plastic surgeons in at Millennial Plastic Surgery.
Clients' Testimonials
My facelift has made me feel like a brand new person. The procedure was quick and painless, and the results have been truly remarkable. I couldn't be happier with the outcome.
Clients' Testimonials
This place was very good. The kindness and helpfulness of the staff was awesome. I loved Jess and my massages from Maribel..she was so good I wanted an 8 ounce bottle of milk and my bed after. Overall Dr. Shokrian was very honest in what he could do and what he couldn't which made my choice even easier.
Clients' Testimonials

Sophia helped me tremendously if it wasn't for her , I probably would have never gone through with my surgery! She made me feel so comfortable and like she genuinely cared for me ! I love my results so far and dr Shokrian is AMAZING with his work. I can finally say I'm happy and confident with myself. Thanks to everyone there but especially SOPHIA .
Who Benefits from Chin Fat Removal?
If you have a double chin, it gives others the impression you're overweight even if you're not. A double chin is sometimes caused by being overweight, but genetics may also be a factor. Many people find that even if they lose weight with diet and exercise, the excess fat under their chin is still there. Other people have a double chin even if they're naturally thin. You may benefit from chin liposuction if:
You're self-conscious about the appearance of your chin and neck.
You want to attain a sculpted and more well-defined neckline.
You're hoping to increase definition in your jawline.
You're healthy and at a stable weight.
You have excess fat cells around your neck that you wish to have permanently removed.
Submental liposuction works best if you have good skin elasticity and don't have a problem with saggy skin. If you have loose skin, you may benefit from a mini neck lift. or a full face lift after you have the fat removed from your neck. The best candidates for chin fat removal are happy with their weight before surgery.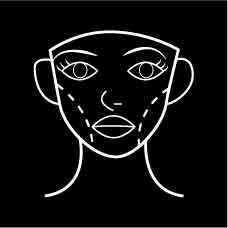 We can't wait to meet you! We offer comprehensive consultations with Dr. Shokrian, and his team both virtually and in person.
212-421-7123
Incredible service! The team went above and beyond to help us.
What Is Chin Liposuction?
When you think of liposuction, you probably think of procedures to surgically remove fat from your thighs, hips, love handles or waist. Regardless of what type of liposuction is done, the goal is to remove excess fat from specific areas of the body that haven't responded to diet and exercise. Liposuction reduces the number of fat cells in a particular area. Chin liposuction targets the area under your chin. Important points about chin liposuction include:
It's a simple and minimally invasive procedure done on an outpatient basis.
Fat is sucked out from where it has accumulated under the chin using a small tube.
The chin is shaped and contoured during the procedure to give the jawline a more attractive shape.
A double chin can affect anyone regardless of age. Both men and women may struggle with excess fat under the chin. Consulting an experienced plastic surgeon like Dr. David Shokrian of Millennial Plastic Surgery is the best way to find out whether chin liposuction is the answer you're looking for to improve the appearance of your face and chin.
Read more: Benefits and Downsides of Chin Liposuction
What Are Some Benefits of Chin Liposuction?
There are many benefits of choosing to have chin liposuction to improve your appearance. Some of these benefits include:
It's the best way to remove a double chin in a single visit.
You no longer have to feel self-conscious about unwanted fat under your chin.
It's a short and painless procedure with few risks or complications.
It improves your appearance immediately.
It can help increase your self-esteem and self-confidence.
The latest technology makes it possible for your facial plastic surgeon in NYC to use precision and control for dramatic and flattering results. The technique and expertise provided by the Millennial Plastic Surgery team gives you a slimmer face for many years to come, permanently if you maintain a healthy weight.

56 West 45th Street, 4th floor
New York, NY 10036 3190 Riverdale Ave. Level C #4A
Bronx, NY 10463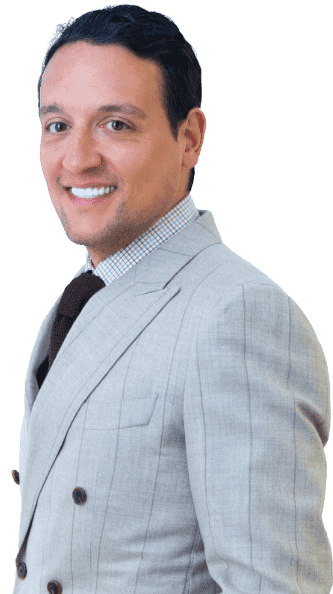 Are There Any Reasons I May Not Be Able to Have Chin Liposuction?
Even though it's an outpatient procedure, liposuction of chin fat is still shape cosmetic surgery. To be considered for chin liposuction, you must be in good health with no life-threatening medical problems. There are several health problems that may disqualify you from getting chin liposuction, such as:
Bleeding tendencies
High blood pressure
Heart disease
Other chronic medical problems
If you're a smoker, plan to quit for several months before undergoing chin liposuction. Smoking and vaping reduces blood flow and slows down the healing process, which increases the risk of infection or excessive scarring after any type of surgery. If you're currently pregnant or breast-feeding, it's not a good time to consider plastic surgery of any kind.
Before scheduling your chin liposuction procedure, your New York City cosmetic surgeon reviews your medical history and overall health, including what medications you're on and whether you have any drug allergies. Your NYC chin lipo doctor examines your face and may take photographs so you have those chin liposuction before and after shots. During your consultation, discuss the goals you have for your appearance. Your surgeon may discourage you from having liposuction if your goals are unrealistic.
How Do I Prepare for Double Chin Liposuction?
Once your surgeon has determined that you're a good candidate for double chin liposuction, you're given detailed instructions of things you need to do to prepare for the procedure. These instructions may include:
Visiting your primary care doctor for a complete examination, including bloodwork
Avoiding anything that can cause an increased risk of bleeding for two weeks before surgery, such as blood thinners, aspirin and non-steroidal anti-inflammatory medications like ibuprofen or naproxen
Avoiding some herbal supplements during this time, such as garlic extract and fish oil
Refraining from alcohol consumption before surgery because it can increase swelling and bruising
Taking prescribed antibiotics if your doctor recommends them to help prevent infection
Make sure you prepare yourself mentally and emotionally for chin fat removal. Gather all the facts you need to understand what to expect, including the benefits and risks of the procedure. Continually remind yourself why you've made the decision to be proactive about your appearance. Ask family and friends to be supportive as you go through this journey.
You aren't allowed to eat or drink anything after midnight on the day of the surgery. Check with your doctor to find out if you can take prescription medications with a small sip of water. Showering or bathing the day of the procedure is fine, but don't apply perfume, lotions or scented shampoos.
What Does a Chin Liposuction Procedure Include?
On the day of the surgery, men should be clean-shaven. Men and women should dress comfortably and avoid wearing jewelry or eye makeup. Things you can expect on the day of a chin liposuction procedure include:
Anesthesia is administered to control pain.
The skin in the area being operated on is cleaned and marked, indicating where a tube is to be inserted.
An injection is given to numb the area.
Your NYC plastic surgeon makes small incisions near your hairline or ear.
Gentle suction is used to strategically remove fat from various areas.
Your doctor pays attention to how much fat is removed from each area so that the end result is a smooth and even appearance across your face.
Bandaging is applied, using a special chin strap to support the area.
If you're having a neck lift at the same time, excess fat and skin is removed from your neck. Your neck muscle may be tightened as well. Incisions are closed with sutures or glue. A chin liposuction procedure usually takes 30 to 45 minutes. You can go home the same day, but you should bring someone to drive you to and from the procedure.
How Long Is the Recovery from Chin Liposuction?
After you've had chin fat removal, it's a good idea to have someone stay with you the first night. Your Midtown Manhattan plastic surgeon provides detailed instructions on how to take care of yourself as you recover. These instructions may include:
Keep your head elevated and move your neck as little as possible.
Your doctor may give you a compression garment to wear for several days, possibly longer.
For the first few days, avoid getting excess water on your face or chin, and avoid sun exposure.
Take medication for pain or prevention of infection as prescribed.
Your doctor may tell you to apply antibiotic ointment to the incision area.
If you have thin tubes in place to drain fluid, your doctor removes them in a day or two.
You may experience itching or a temporary sensation of numbness under your chin, which goes away as time passes.
You may have some bruising, but this should heal within two or three weeks.
Plan to eat soft foods for the first week or two.
Your doctor lets you know when you're able to return to work, which is typically after a few days to a week. If you've had an additional procedure, such as a neck lift, you may need a couple of weeks before you're ready to return to work. Continue to avoid strenuous activities for two or three weeks.
Prompt, reliable, and always delivers high-quality results.
What Kind of Results Can I Expect from Liposuction of Chin Fat?
Within three to six weeks after your chin lipo surgery, you should be able to see noticeable results. You may still have some inflammation at this point, but the swelling gradually goes down. The final results are visible within three months, and by six months after the procedure, there should be no swelling or scarring at all. The final results you see include:
More definition around your chin area
A more youthful appearance
A better silhouette
As long as you maintain a consistent weight after you have chin fat removal, the results of this procedure are permanent. Commit to including some form of exercise in your daily routine and make smart food choices that include nutrient-rich foods. Drink plenty of water each day. Drinking water before meals may help you eat less.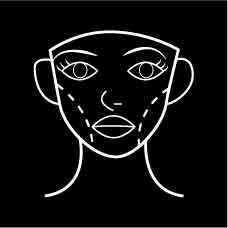 We can't wait to meet you! We offer comprehensive consultations with Dr. Shokrian, and his team both virtually and in person.
212-421-7123
Does Double Chin Liposuction Have Risks or Complications?
Chin liposuction is a safe and effective procedure. The complication rate of chin fat removal and other forms of liposuction is very low, compared to other types of surgery. It's especially low when the procedure is done by a surgeon with extensive experience in facial procedures. With any type of surgery, there's a slight risk of problems, such as:
Infection
Scarring
Bleeding
In rare cases, you may have an allergic reaction to the anesthesia. There's also a risk that you may not attain the look you were hoping for. Let your doctor know right away if you experience excessive bleeding, severe pain, shortness of breath, an extreme amount of fluid accumulation or drainage or signs of infection.
Great communication and excellent customer support.
How Much Does Chin Liposuction Cost?
The cost of chin liposuction typically starts at $2,000 and may be higher if other procedures are done at the same time. Chin liposuction cost isn't limited to the cost of the procedure itself. Other costs to consider include:
Anesthesia fees
Facility fees
Prescription medication costs
Keep in mind that the surgeon's level of experience and your sense of comfort in his hands are more important than the cost. Chin liposuction is considered an elective cosmetic procedure and isn't covered by health insurance. At Millennial Plastic Surgery, you may have options for financing by using a payment plan or third-party financing.
Knowing your face looks the best it possibly can is invaluable. This is especially true if you're an entertainer or in the public eye. Feeling good about yourself and looking good may be worth any price to you, and it's an investment in your career and your image.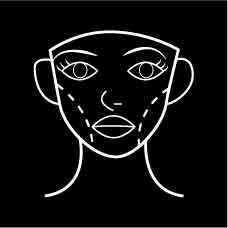 We can't wait to meet you! We offer comprehensive consultations with Dr. Shokrian, and his team both virtually and in person.
212-421-7123
Can a Botched Chin Liposuction Be Fixed?
In most cases, people are delighted with the results they obtain from chin liposuction. However, an individual that doesn't take the time to find an experienced surgeon may end up with problems such as:
Hard lumps
Extended swelling
Noticeable scars
Uneven or saggy skin on the neck
Fortunately, if a procedure was done by someone without adequate skills or experience, it can be fixed by a practiced professional by doing chin revision surgery. This procedure is sometimes more complex than the original procedure.
To avoid ending up with botched chin liposuction, make sure your procedure is performed by a board certified plastic surgeon with a great reputation who has plenty of experience in facial procedures. In Manhattan, your best choice is Dr. Shokrian at Millennial Plastic Surgery.
What Questions Should I Ask a Plastic Surgeon about Chin Liposuction?
Before deciding to go through with chin surgery or any other type of plastic surgery on your face, breast or body, be sure you have a clear understanding of what's involved in the procedure. During your consultation, be prepared to ask your surgeon questions such as:
Am I a good candidate for chin liposuction?
Where is the procedure performed?
What do I need to do to be sure I get the best results possible?
How can I minimize the risk of complications?
How much downtime is likely after surgery?
How soon will I see results?
Talk to your surgeon about whether this is the best procedure for the results you want. For example, if you have only a little fat under your chin, you may be better suited for non-surgical fat reduction.
What Other Facial Procedures Can Be Combined with Chin Liposuction?
When you're considering chin liposuction, think about the overall look you want. Along with removing excess fat from under your chin, you may want to consider other procedures, such as:
Rhinoplasty.
Chin implants.
Mini facelift.
Chin surgery and nose surgery are sometimes done together to achieve better facial proportions.
The profile of your chin can be improved with this type of surgery if your chin looks weak or doesn't project.
A mini facelift is done to tighten sagging skin in the lower third of your face.
Talk to your doctor to discover whether doing more than one procedure greatly lengthens your recovery time. A skilled plastic surgeon can recommend the best combination of procedures for you, or he can let you know if you should approach chin liposuction as a standalone procedure.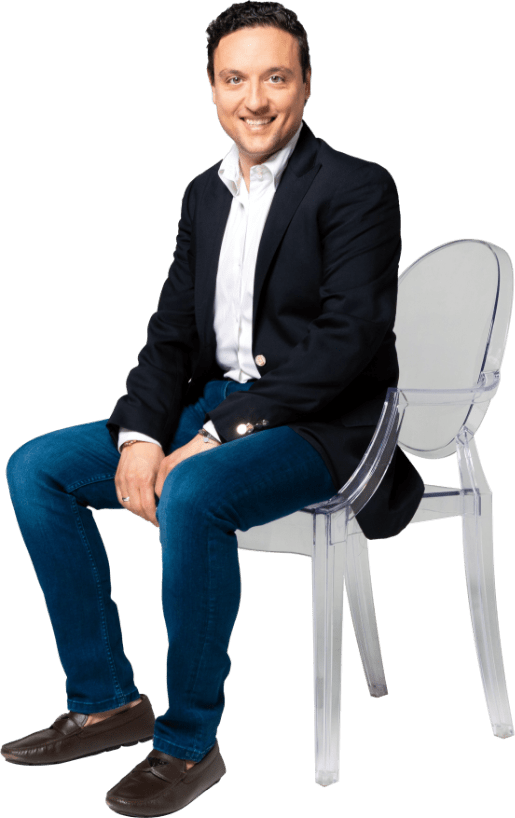 Is Chin Liposuction Right for Me?
Let's face it: the appearance of your face is often the first thing others notice about you, and a double chin gives the appearance of obesity, even if you're at an ideal weight. The best way to find out if chin liposuction is right for you is to schedule a consultation with a top plastic surgeon to discuss your goals and what approach would be the best way to help you achieve them.
It's time to feel good about the way you look. Don't keep cringing about your double chin when you look in the mirror. Contact Millennial Plastic Surgery to learn more about chin liposuction and other procedures to improve the appearance of your face and body. Schedule a consultation today.