Professional and efficient service that consistently delivers outstanding results.
What Is Dysport®?
Dysport® is a brand name for a medication called abobotulinum toxin A. It's very much like Botox®, but with a slightly different outcome in most cases. It's not actually as dramatic as Botox, so it appears more natural. While it is a type of botulinum toxin that's used to rid your face of wrinkles, it's also useful to treat medical conditions like:
Muscle spasms
Cervical dystonia
Muscle stiffness
Neck pain
Excessive sweating
Dysport blocks nerve signals that cause muscles to contract, which reduces muscle spasticity and improves your appearance. It's injected directly into the affected muscles. Effects are immediate, so that you can even return to work afterwards if you're so inclined. But since it's a prescription medication, it must be administered by a licensed professional.
Receive Dysport treatments and more at Millennial Plastic Surgery, where renowned surgeon Dr. David Shokrian oversees the MedSpa staffed by a caring, trained and experienced staff. Feel relaxed and safe in the confidential comfort of a medical-grade spa in the middle of Manhattan.
Clients' Testimonials
This place was very good. The kindness and helpfulness of the staff was awesome. I loved Jess and my massages from Maribel..she was so good I wanted an 8 ounce bottle of milk and my bed after. Overall Dr. Shokrian was very honest in what he could do and what he couldn't which made my choice even easier.
Clients' Testimonials
I had my surgery done 2 weeks ago & I had the most amazing experience ever. Dr. Shokrian & the girls are very caring, they made me feel very comfortable, especially Sophia & Barbara. They answered every question I had! I'm more than happy with my results & would definitely recommend MPS to anyone interested in cosmetic surgery!
Clients' Testimonials
My facelift has made me feel like a brand new person. The procedure was quick and painless, and the results have been truly remarkable. I couldn't be happier with the outcome.
Why Would I Want to Try Dysport?
When you want a non-surgical solution that's quick and easy to reduce or even remove fine lines and wrinkles on your face, Dysport in NYC is an ideal option. It's available near you in New York City and offered by some of the area's most efficient and effective practitioners.
Everyone has different reasons for wanting to improve their appearance. In addition to just looking and feeling better about yourself, other common reasons to try Dysport include:
The results are apparent within a couple days.
The effects of the Dysport injections in NYC last for up to six months or more.
It corrects asymmetrical features that may bother you.
It's an ideal option as preparation for special occasions where you may be the center of attention or the subject of photos and videos like at your wedding or a work event.
The results are less obvious that those you have with Botox, giving you a more natural look that's barely noticeable.
It's safe to repeat the process whenever you need a booster.
You get an instant uplift to your image and self-confidence.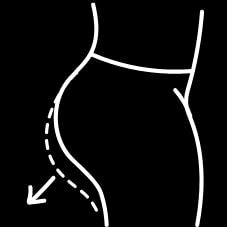 We can't wait to meet you! We offer comprehensive consultations with Dr. Shokrian, and his team both virtually and in person.
212-421-7123
Their attention to detail is unmatched. Highly recommend!
How Does Dysport Work?
Dysport is a neurotoxin that's used to temporarily reduce muscle activity. It works by blocking the release of acetylcholine, a neurotransmitter that sends signals from nerves to muscles, thereby inhibiting muscle contractions. It's especially useful for getting rid of those frown lines between your eyebrows, crow's feet on the sides of your eyes and forehead lines.
When Dysport is injected into specific muscles, it binds to the nerve endings and prevents the release of acetylcholine. This, in turn, reduces the activity of the targeted muscles, resulting in a relaxation of those muscles. The effects typically last for several months, after which you can repeat the treatment if desired. While your treatment is specifically designed for your needs, the process follows a basic set of steps that typically include:
Cleaning the area that's going to receive the injection
Injecting the compound into your muscles with a very fine needle that you barely feel
Waiting for about 30 minutes to ensure you don't have any adverse reaction to the injections
Returning every four to six months for a booster
Who Can Benefit from Dysport?
If you're in good overall health and have realistic expectations about the outcome of your Dysport treatment, there's a good chance that you may benefit from this medication. But Dysport isn't suitable for everyone, particularly if you:
Are allergic to any of the ingredients in Dysport
Have a skin infection at the injection site
Have a history of allergic reactions to the botulinum toxin
Are pregnant or breastfeeding
Have certain medical conditions, such as myasthenia gravis, Eaton-Lambert syndrome, diabetes or a bleeding disorder
Have a breathing disorder like emphysema or asthma
The benefits of Dysport far outweigh the slight side effects you may experience, which abate within a couple days and may include minimal bruising, swelling and redness at the injection sites. Additional benefits you get from Dysport in NYC include:
It's appropriate for anyone at any age who's unhappy with early signs of aging.
You can have more than one area treated during the same session.
Your treatment may be covered by insurance if it's used to treat excessive sweating or other painful conditions.
It can also be used as a preventative measure to keep those facial lines at bay.
Is Dysport Safe?
Like any medication, Dysport has potential risks and side effects. But when used as prescribed by a healthcare professional, it's generally considered safe. In fact, it's so safe that the FDA approved the use of Dysport for children over the age of two with spasticity problems in their muscles and joints.
Choosing an experienced clinician to provide you with your regular Dysport injections is one of the most important steps you can do to secure your safety. And in Midtown Manhattan, that medical spa treatment team is at Millennial Plastic Surgery. Contact the MedSpa today to set up an appointment.
While you're there, ask your NYC doctor about other, more permanent options to rid your face of the signs of aging and rejuvenate your entire outlook at one time, without having to return for boosters. Some of the other procedures offered by our top NYC plastic surgeons include: