What Can I Expect During and After the Upper Arm Liposuction?
Clients' Testimonials
I had an amazing experience here, my body and breast look absolutely flawless. LIKE PERFECTION!!!! I personally dealt with Sofia the entire time and she is and absolute DREAM! Sooo nice and over accommodating absolutely professional like she's really my new best friend. They made a very welcoming environment. I would definitely recommend anyone looking for cosmetic work, check them out for sure
Clients' Testimonials
I would like to thank millennial for my wonderful results. The doctor answered all my questions, and the staff is very loving, very satisfied with my results from my Lipo 360 would recommend them to everyone once again thank you very much millennial for treating me so kind and thank you doctor for my wonderful results.
Clients' Testimonials
I am extremely happy with my decision to get butt implants. The procedure was straightforward and the recovery was not as difficult as I expected. My new shape has given me a newfound confidence and I feel great in everything I wear.
Always goes above and beyond to ensure client satisfaction.
What Is Upper Arm Liposuction?
Arm liposuction is a popular type of aesthetic body lift surgery for lumpy, saggy upper arms — what some call their bat wings. Liposuction on arms is done by removing the excess fat and creating a tighter, more sculpted look. During arm liposuction, a slim metal tube called a cannula is inserted into a tiny incision on your skin. The finished look creates smooth contoured skin on your upper arms that's permanent.
Flabby arms make it hard to wear the sleeveless dresses and tank tops you want without being self-conscious about your arms. And that arm flab is stubbornly resistant to efforts at toning, like with isometrics or kettle bells. If you're normal weight and all your attempts at diet and exercise don't seem to work, invisible arm lift surgery is a sensible option.
In addition, some people are good candidates for combining arm liposuction with an arm lift, which removes excess sagging skin from the same area. To learn about both of these options for sleeker-looking arms, book an in-person consultation with an arm lipo expert at Millennial Plastic Surgery, New York City's go-to practice in all areas of aesthetic medicine.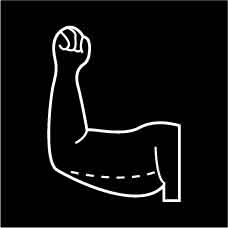 We can't wait to meet you! We offer comprehensive consultations with Dr. Shokrian, and his team both virtually and in person.
212-421-7123
Why Should I Get Arm Lift Surgery?
Arm liposuction is one of the most commonly performed cosmetic surgeries, with a multitude of attractive benefits and a low amount of risk. In other words, you get a lot of bang for your buck. The reasons it's so popular include that it:
Delivers lifelong results with no follow-up required
Creates tighter, stronger-looking arms
Uses a small incision, which leaves minimal scarring
Relies only on a local anesthetic
Enables you to return home the same day
Requires a relatively short recovery period
Remember, the procedure is permanent — it removes fat for good — but that's only as long as you keep your body weight stable. That's one of the biggest rewards of upper arm liposuction and why it's an ideal choice for achieving the contoured look you want. Before you know it, you'll be heading for the beach, confidently waving at all your friends and family. In addition, you may be one of the many people who decide to combine arm liposuction with other cosmetic lipo procedures, such as:
Dr. Shokrian has refined a combination of methods that defines and sculpts your arms so that they fit with your overall silhouette. He does more than just eliminate the flab; he allows for more precise shaping of your entire upper arm area. The before and after pics for arm liposuction speak for themselves.
Service that exceeds expectations every time.
What Are the Different Types of Liposuction Used for Arm-Lifts?
There are four types of liposuction. Each of them uses a gentle suction to remove the pockets of unsightly fat from your arms. The types include:
Traditional. The cannula is manually moved back and forth to remove fat.

Turnescent. A liquid anesthetic is first injected into the area.

Ultrasound-assisted. Your doctor uses a smaller cannula to draw out the fat.

Laser-assisted. This also relies on a smaller cannula to remove the fat.
An expert plastic surgeon relies on each of the four types for specific reasons. Traditional liposuction is used most often if you need large areas of fat removed. Both the ultrasound-assisted and the laser-assisted procedures are less invasive than the other two. The laser-assisted liposuction is the only one of these four that firms the skin immediately. With the other three types, the skin firms up over time.
Dr. Shokrian primarily uses VASER® technology, an advanced ultrasound-assisted liposuction technology that melts unwanted fat with a more precise custom-made cannula. This makes for an easier removal of your unwanted fat, causing less trauma and inflammation to the surrounding tissue. A smoother surgery allows for a faster recovery to achieve beautifully sculpted arms.

56 West 45th Street, Floor 4, New York, 10036 3190 Riverdale Ave. Level C, 4A, Bronx NY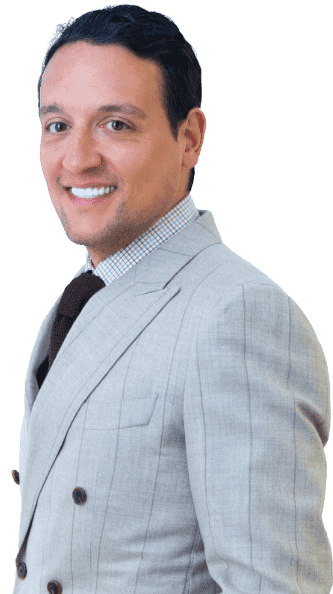 What Can I Expect During and After the Upper Arm Liposuction?
On the day of your surgery, you should arrive well rested and on time. During the procedure, the steps are fairly basic and include:
You receive local anesthesia or sedation for a virtually painless procedure.
Your top NYC plastic surgeon makes a small incision near your armpit or your elbow.
The thin cannula is inserted to gently suck out the unwanted fat.
Once the liposuction is complete, the incision is carefully closed with tiny sutures.
The in-patient surgery is over in about two hours.
While arm lift surgery is a fairly simple procedure, you can expect to experience a brief period of soreness and bruising afterward, usually for 10 to 14 days. The swelling diminishes in a couple weeks and disappears completely in a couple months. So take it easy; proper aftercare shapes your outcome. For best results, you're required to:
Wear compression garments for two weeks to facilitate proper healing
Rest your arms for two days, after which you can resume daily activities
Pause your cardio workouts for about two weeks and for three weeks if you do arm weight training
At Millennial Plastic Surgery, Dr. Shokrian and his team give you detailed instructions for a recovery that maximizes the results of your amazing arm lift. Your self-care and patience pay off in spades. Within weeks, you can rock those sleeveless dresses and tank tops with a renewed confidence.
Am I a Good Candidate for Arm Liposuction Surgery?
To determine whether arm liposuction is right for you, your Manhattan physician considers a number of factors. You're an ideal candidate if you:
Are within 25 pounds of your ideal body weight
Don't smoke
Have tried exercise and diet with limited success
Have good skin elasticity
Maintain a healthy lifestyle
Have realistic expectations
Liposuction is best used when other efforts have failed to shrink stubborn areas of localized fat. Many people get frustrated when all their efforts at healthy eating and strenuous workouts just don't work. Often the only way to zap that arm fat is with a liposuction procedure. Within days, your mirror will flaunt impressive-looking arms.
What Else Should I Know About Armpit Fat Removal?
Because arm liposuction uses local anesthesia and a small incision, most procedures go off without a hitch. But any type of surgery involves some form of risk. When it comes to arm liposuction, these may include slight pigmentation, nerve damage or small scarring. Armpit fat removal shouldn't be attempted if you have conditions that include:
Pregnancy
Severe heart problems
Blood-clotting disorders
At Millennial Plastic Surgery, you get skilled, safe arm liposuction at rates that are affordable. Seeing all the conflicting rates in various practices can be confusing. Some of the factors that go into your arm liposuction cost in the NYC area include:
Scope of the operation. The type of liposuction used and the size of the area targeted influence the total price.
Type of equipment. Any surgical practice must maintain an array of critical medical equipment. The team at Millennial Plastic Surgery are proud of their ultra-modern facilities, providing the best invisible arm lift surgery in town.
Safety of the surgery.Millennial Plastic Surgery employs the latest industry precautions to safeguard your health, ensuring peace of mind every step of the way.
Level of experience.Dr. Shokrian combines his years of outstanding surgical experience with a highly experienced team. That mix of proven skills generates stunning results.
Location of the practice.Getting to and from Millennial Plastic Surgery is no sweat. It's within easy reach of all major arteries and transit points that serve the greater New York City area.
A number of factors figure into the cost of arm liposuction. Typically, you're responsible for the cost of any cosmetic surgery. But if your doctor judges it medically necessary, your health insurance carrier may end up covering your arm lift surgery costs. Millennial Plastic Surgery offers helpful assistance like payment plans or third-party financing.
You may only need arm liposuction, which is a minimally invasive procedure, so it's also less expensive. But if you've got questions about the costs or insurance of invisible arm lift surgery, contact Millennial Plastic Surgery for a personalized consultation. Now is the best time to get great-looking arms. And Dr. Shokrian is simply the best expert liposuction surgeon to see for an arm lift or arm liposuction in the New York City area.