Top-notch service that always exceeds expectations.
What Is FaceTite?
Unlike its name, FaceTite isn't a way to make your face look fake and too tight. In fact, this non-surgical facelift procedure is becoming increasingly popular in NYC because of the natural results you get. FaceTite is a minimally invasive procedure that uses radiofrequency energy to tighten and contour your face, neck and other areas of the body so you look rested and renewed.
You only need local anesthesia for this outpatient procedure. It requires minimal downtime while providing excellent results with minimal scarring and no risk of infection. FaceTite in NYC gives you a more youthful appearance without having to go through surgery or along recovery time. At Millennial Plastic Surgery in Manhattan, Dr. David Shokrian oversees top board-certified plastic surgeons in NYC that provide FaceTite and other spa treatments in the comfort of their MedSpa offices.
Clients' Testimonials
I recently had a butt lift surgery and I couldn't be happier with the results. My surgeon was professional and skilled, and the recovery process was much easier than I had anticipated. The procedure has given me the confidence to wear clothing that I never thought I could before. I would highly recommend a butt lift to anyone considering it
Clients' Testimonials
I had an amazing experience here, my body and breast look absolutely flawless. LIKE PERFECTION!!!! I personally dealt with Sofia the entire time and she is and absolute DREAM! Sooo nice and over accommodating absolutely professional like she's really my new best friend. They made a very welcoming environment. I would definitely recommend anyone looking for cosmetic work, check them out for sure
Clients' Testimonials
My facelift has made me feel like a brand new person. The procedure was quick and painless, and the results have been truly remarkable. I couldn't be happier with the outcome.
Why Would I Want a Non-Surgical Facelift?
Heed the advice and recommendations of your NYC plastic surgeon. He has decades of experience and knows what will help you reach your goals the fastest. Dr. Shokrian respects your opinions and decisions as long as they are within his ability and won't be harmful to your health. That said, there are several reasons why you may choose a non-surgical facelift over a surgical one, including:
Non-surgical facelifts are less invasive than surgical facelifts, which means less downtime, less pain and less risk of complications.
Non-surgical facelifts are often less expensive than surgical facelifts, which can make them more accessible if you're on a budget.
Non-surgical facelifts can be performed in your doctor's office or medical spa, so they don't require a hospital stay.
Non-surgical facelifts address specific concerns, such as wrinkles, fine lines, sagging skin and loss of facial volume.
Non-surgical facelifts can be a good option if you want to improve your appearance, but don't want to undergo surgery.
In addition to FaceTite, other non-surgical treatments include fillers and injectables like:
What Are the Reasons to Get FaceTite?
While your reasons are your own, you're not alone if you want FaceTite. There are countless reasons why you may want to look younger, including:
Societal pressure. Society places a significant emphasis on youthfulness and beauty, especially for women. You may feel pressure to look younger to fit in.
Self-esteem. Looking younger boosts your self-confidence. A youthful appearance can make you feel more desirable, which leads to a positive attitude.
Professional advancement. In professions like modeling or acting, looking younger is an advantage. You feel the need to maintain a youthful appearance to remain competitive.
Personal relationships. You may want to look younger to attract a partner or to maintain a sense of youthfulness in your other personal relationships.
Health. Looking younger is a sign of good health, which can spur you to good habits, such as eating a nutritious diet and maintaining a regular exercise regimen.
How you think your looks effects how you feel and behave. If you think you look old because of the fine lines around your mouth, you may begin to act older. FaceTite restores your youthful appearance.
What's the Difference between FaceTite and a Face Lift?
FaceTite and facelifts are two cosmetic procedures that improve your facial appearance, but they work in different ways. A facelift, also called rhytidectomy, is a surgical procedure that involves removing excess skin and tightening the underlying muscles to lift and rejuvenate your face. It's typically performed while you're under general anesthesia and involves incisions around your ears or sometimes in your hairline. A facelift addresses sagging skin, deep wrinkles and jowls.
On the other hand, FaceTite is a non-surgical procedure that involves:
Local anesthesia. Your Manhattan doctor administers local anesthesia to numb the treatment area.
Incision. A small incision is made in the skin, usually around your chin or ear.
Cannula insertion. A small cannula or thin tube is inserted through the incision and guided to the treatment area under the skin.
Radiofrequency energy delivery. With the cannula in place, radiofrequency energy is delivered to the tissues beneath the skin. This energy heats the tissues, causing them to contract and tighten.
Contouring. Your doctor uses the cannula to gently contour the treated area, creating a more defined and youthful appearance.
Repeat for other areas. The doctor may repeat the process for other areas of your face and neck as needed.
Incision closure. Once the procedure is complete, the incisions are closed with sutures or surgical tape
FaceTite typically takes 30 to 60 minutes to complete, depending on the extent of the treatment. Most people return to their normal activities within a few days, but it's important to follow the doctor's instructions for recovery and aftercare. While a face lift provides more dramatic results, FaceTite is a good option if you're not ready for surgery or have minor concerns.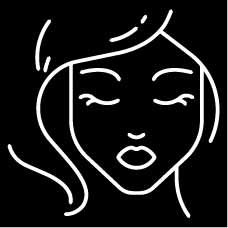 We can't wait to meet you! We offer comprehensive consultations with Dr. Shokrian, and his team both virtually and in person.
212-421-7123
What Is FaceTite Aftercare Like?
After your procedure, the NYC doctor provides you with clear instructions to ensure optimal results and minimize any potential complications. These instructions may include:
Avoiding strenuous activities and exercise for at least a week
Applying ice packs to the treated area for 15 to 20 minutes every hour for the first 24 to 48 hours to reduce swelling and discomfort
Wearing a compression bandage for a few days
Avoiding any makeup or skin products on the treated area for at least two days
Avoiding exposure to direct sunlight and using a sunscreen with an SPF of at least 30 when going outdoors
Following a healthy diet and drinking plenty of water
Attending all follow-up appointments with your surgeon to monitor your progress
These guidelines vary, depending on your circumstances and your surgeon's instructions. So follow your surgeon's specific personal aftercare instructions for the best results.
The team is knowledgeable, responsive, and a pleasure to work with.
How Much Does FaceTite Cost?
The cost of FaceTite in NYC depends on various factors, such as the location of the provider, the experience of the surgeon, the extent of the treatment and the associated costs. Typically, the cost of FaceTite starts at $2,000 for a treatment session. The number of FaceTite treatments you need depends on individual factors, such as the extent of the treatment area and the desired outcome.
Most people achieve optimal results with just one treatment, but some require a series of treatments to achieve the desired results. Experience the highest quality treatment available, right in NYC at Millennial Plastic Surgery. If you need financing, options may be available. Contact the MedSpa team today to get the subtle, yet effective results of FaceTite that will have you looking younger and refreshed with no downtime.