Top-notch service that always exceeds expectations.
What Are Some Facial Plastic Surgery Basics?
Facial plastic surgery is a specialty that primarily involves the reconstruction, alteration or rejuvenation of your face and neck. It's a type of cosmetic surgery that focuses on enhancing your appearance by correcting various facial and neck features that you may deem undesirable or aging. And face it, you can't disguise your face with baggy clothes like you can an unflattering behind. Face surgery procedures are divided into two main categories:
Reconstructive facial plastic surgery involves restoring normal facial structures and functions, lost or damaged due to birth defects, injuries, burns or disease. Examples include repairing facial fractures, treating facial paralysis or removing skin cancer.
Facial cosmetic surgery focuses on enhancing the appearance of your face and neck by improving facial symmetry, contour and proportions.
Get facial plastic surgery from the best facial plastic surgeon in New York at Millennial Plastic Surgery. Dr. David Shokrian has received specialized training and certification in this area and brings decades of experience to your procedures. This facial plastic surgeon is highly skilled and has extensive knowledge of facial anatomy and physiology, as well as with the latest surgical techniques and technologies.
Clients' Testimonials
My facelift has made me feel like a brand new person. The procedure was quick and painless, and the results have been truly remarkable. I couldn't be happier with the outcome.
Clients' Testimonials
I have had several visits to Millennial Plastic surgery. I always look forward to seeing Barbara when I go there. She has the most amazing personality. She is very warm and friendly. She pays attention to detail and take the time to make sure you understand all information. Patient centered care is at the forefront with every experience with her.
Clients' Testimonials
I had my surgery done 2 weeks ago & I had the most amazing experience ever. Dr. Shokrian & the girls are very caring, they made me feel very comfortable, especially Sophia & Barbara. They answered every question I had! I'm more than happy with my results & would definitely recommend MPS to anyone interested in cosmetic surgery!
Why Should I Consider Facial Plastic Surgery?
Facial surgery is a personal decision that requires careful consideration of the potential benefits and risks. The decision to undergo facial plastic surgery should be based on your individual goals and motivations for the procedure. Meet with one of the best facial plastic surgeons to discuss your options. The most common reasons that men and women undergo face surgery include:
Improving physical appearance. Facial plastic surgery improves facial features that you're unhappy with. This may include changing the shape of your nose, reducing the appearance of wrinkles or improving the overall symmetry of your face.
Boosting self-confidence. Many people report feeling more confident after undergoing facial plastic surgery. If you're self-conscious about your appearance, facial cosmetic surgery may help you feel more comfortable in your own skin.
Correcting functional issues. In some cases, facial surgery is necessary to correct functional issues, such as breathing difficulties or vision problems caused by a drooping eyelid.
Restoring a more youthful appearance. As you age, your skin loses elasticity and begins to sag. Facial plastic surgery restores a more youthful appearance by tightening loose skin and reducing the appearance of wrinkles.
You have a wide range of options for achieving the look you want. Part of your initial consultation with Dr. Shokrian involves talking about your personal aesthetic goals. Your Manhattan facial plastic surgeon explains the procedures to get you the results you seek, such as:
While plastic surgery is the quickest and most permanent solution to rejuvenate your facial features, you may opt for non-surgical procedures that still offer some improvements in your face. At Millennial Plastic Surgery, you have options through the center's medical-grade spa treatments, including injectables and fillers, such as:
At Millennial Plastic Surgery, our comprehensive selection includes an array of cosmetic treatments, both surgical and non-surgical, as well as skin tightening procedures. Among our sought-after options, BBL and Butt surgery in NYC stand out as popular preferences. These procedures provide a level of tightening that exercise alone cannot achieve. Additionally, you have the opportunity to enhance the appearance of your buttocks by either adding or reducing volume.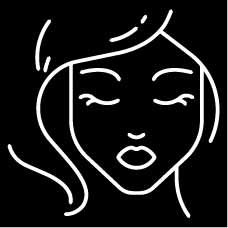 We can't wait to meet you! We offer comprehensive consultations with Dr. Shokrian, and his team both virtually and in person.
212-421-7123
The team is knowledgeable, responsive, and a pleasure to work with.
Who's the Best Candidate for Facial Plastic Surgery?
Facial plastic surgery is a personal choice and depends on individual circumstances. The best candidate for facial plastic surgery is someone who has a specific concern or goal that can be addressed with surgery and has realistic expectations of the outcome. Following a medical history and short exam, your NYC plastic surgeon determines if you qualify for face surgery. Candidates for facial plastic surgery must:
Be in good overall health
Have no medical conditions that could increase the risks of surgery or interfere with the healing process
Have a stable mental and emotional state
Understand the potential risks and benefits of the surgery
Have a strong desire to improve facial features and profile
Want to change to reflect your best self
Consult with a board certified plastic surgeon like Dr. Shokrian, who can assess your individual situation. Then he can make recommendations based on your unique needs and goals.

56 West 45th Street, 4th floor
New York, NY 10036 3190 Riverdale Ave. Level C #4A
Bronx, NY 10463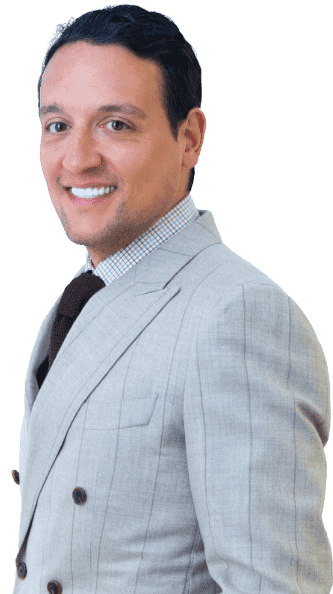 How Should I Prepare for Facial Surgery?
Most face surgery are outpatient procedures. Since Dr. Shokrian prefers to do most of his procedures as awake surgeries, you don't have to deal with the effects or risks involved with general anesthesia. To prepare for your life-changing procedure, your Manhattan doctor explains everything to you prior to the day of surgery. Your list of instructions may include:
Undergoing lab or imaging tests your NYC surgeon requires
Taking an antibiotic or another medication to improve your outcome
Stopping other medications that may interfere with healing, such as blood thinners
Quitting smoking for at least two weeks prior and after the surgery
Arranging for someone to drive you home and stay with you for at least 24 hours
After your procedure, Dr. Shokrian provides a list of instructions for your recovery, which may take between two and six months to fully show your results. Tips include:
Learning how and when to change your dressings
Refraining from any sun exposure for at least a month
Keeping the area that was worked on clean
Visiting your surgeon for a follow-up appointment deemed ideal for your procedure
The team is knowledgeable, responsive, and a pleasure to work with.
How Much Does Facial Cosmetic Surgery Cost?
The cost of facial cosmetic surgery varies depending on several factors, such as the type of procedure, the scope of the procedure, where you begin in your transformation journey and how long you spend with the surgeon and his surgical team. Facial cosmetic surgery can range from a few thousand dollars to more than ten thousand dollars.
The costs include use of the surgical suite and support staff fees, which can be minimized when you combine procedures. While most face surgery isn't covered by insurance unless seemed medically necessary, you may find financing options through your Manhattan facial plastic surgeon's office. Contact Millennial Plastic Surgery to schedule a consultation.