Always goes above and beyond to ensure client satisfaction.
What Is Cervicoplasty?
Cervicoplasty, more commonly referred to as an excess skin neck lift or saggy neck surgery, is a
top plastic surgery practice in New York City procedure that addresses early changes in your neck — smoothing and tightening the skin on your neck to restore a more youthful appearance. If the skin on your neck is starting to look loose and wrinkled, you're not alone. A sagging neck is one of the first signs of the aging process, and there's a good chance it makes you look older than you feel.
If changes in the skin on your face and neck are making you feel self-conscious, there are several methods of rejuvenation that can take years off your appearance. Whether you're interested in a face lift, neck lift, brow lift or non-surgical forms of treatment from injectables and fillers, the top plastic surgery in NYC is Millennial Plastic Surgery. Find Dr. David Shokrian, who provides the best plastic surgery in Manhattan with expert aesthetic treatments.
Clients' Testimonials
I have had several visits to Millennial Plastic surgery. I always look forward to seeing Barbara when I go there. She has the most amazing personality. She is very warm and friendly. She pays attention to detail and take the time to make sure you understand all information. Patient centered care is at the forefront with every experience with her.
Clients' Testimonials
I was so unsure of getting surgery. So many questions things that can go wrong. Went to Millennial. The office was gorgeous. I met Janet, Margaret, and Nikki. Phenomenal staff. They made me feel comfortable and answered all of my questions. Then there is Dr. David. He did my consultation. He didn't rush me. He answered all of my questions and put me at ease. I am still in my healing stages so awaiting my results. I am so happy I decided to go with Dr. David. I also am grateful that after the surgery the staff was still very helpful. I heard of horror stories that after surgery you can't reach anyone. Not at Millennial. They truly have your back
Clients' Testimonials
Prepare to be amazed! I recently visited Millennial Plastic Surgery for a very intimate procedure, and let me tell you, the results are mind-blowing! Dr. Shokrian and Neke, the geniuses behind it all, walked me through the entire process with their artistic vision and attention to detail. I am beyond thrilled with the outcome of my procedure, and I feel like a brand-new man. Even though I was a bit embarrassed, I never regret doing it with them. Amazing place with great, warm people.
Who Is anIdeal Candidate for Saggy Neck Surgery?
If you're interested in an excess skin neck lift, you must be in good health both physically and emotionally. You must have reasonable expectations of what a cervicoplasty can do for you. Factors that indicate you're an ideal candidate for a cervicoplasty include:
You're a nonsmoker.
You have no major medical problems that may impair healing.
You have excess skin under your neck and chin because of aging or significant weight loss.
The skin under your neck has lost elasticity.
The age when your saggy neck is noticeable differs from another person's. This type of neck lift only addresses the area in the center of your neck under your chin, and it doesn't include treatment of your cheeks or jowls. Many people are interested in cervicoplasty to postpone a traditional face lift.
>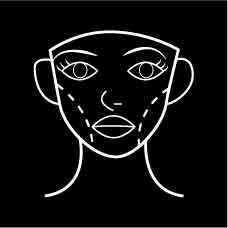 We can't wait to meet you! We offer comprehensive consultations with Dr. Shokrian, and his team both virtually and in person.
212-421-7123
What Can I Expect Before My Cervicoplasty?
Before you can schedule any type of plastic surgery, you need to spend some time with Dr. Shokrian in a consultation. Talk about your goals and expectations. Undergo a thorough exam. At your consultation, you and your surgeon discuss your:
Previous surgeries
Medical conditions
Medications and herbal supplements you currently take
Your Manhattan plastic surgeon measures your face and takes photographs for before-and-after shots. After doing an evaluation, your doctor explains your options and recommends a customized treatment plan. You have an opportunity to ask any questions. Only then are you given detailed instructions to prepare for surgery, such as discontinuing aspirin and any other medications that may cause excess bleeding during surgery.
Antibiotics typically are prescribed to help prevent infection. If you're a smoker, you must quit for at least seven days before the procedure and at least seven days after surgery. Smoking delays healing and greatly increases the risk of complications, such as blood clots or infections.
Are There Different Types of Neck Lifts?
There are several different types of neck lifts and cosmetic techniques that address your concerns about how your neck looks. The specific focus of cervicoplasty is to address loose hanging skin. You may be concentrating on other flaws instead, however, which may make other approaches to neck treatment more beneficial, such as:
Platysmaplasty. This procedure tightens and realigns neck muscles to eliminate the appearance of bands running across your neck. This banded appearance is caused when the muscles that run vertically on each side of your neck create an aged look by pulling forward. A platysmaplasty pulls these neck muscles back toward your ears to reduce the appearance of sagging.
Liposuction. When most people think of liposuction, they think of fat being suctioned from thighs, hips, love handles or the midsection, but liposuction can also be done to remove chin fat and neck fat.
A full face lift takes care of all the age-related changes you see in both your face and the neck. In this procedure, muscles and skin on the face and neck are tightened and repositioned to eliminate the appearance of sagging and wrinkles, giving you a tightly defined jawline. Your Midtown Manhattan cosmetic surgeon may recommend a full face lift rather than cervicoplasty if your skin quality is poor and it may not deliver the results you hope for.
What Happens During a Cervicoplasty Procedure?
A cervicoplasty surgery is an outpatient procedure, so you go home the same day. Plan to have someone drive you to the procedure and stay with you for at least the first 24 hours after surgery. Wear loose, comfortable clothing to the surgical center. The steps that usually happen during a cervicoplasty procedure include:
Anesthesia is administered. Your neck area is numbed using local anesthesia, and you may be given IV sedation to help you relax. If you're having other procedures done at the same time, you may need general anesthesia.
Vital signs are monitored. The medical team pays attention to your heart rate and other vital signs to make sure you aren't experiencing any unexpected complications, such as an allergic reaction to anesthesia.
Skin is marked. A marking pen is used to mark the neck area being targeted.
One or more incisions are made. Your NYC plastic surgeon makes a small incision, usually under your chin and may also make incisions just behind each ear.
Excess skin is trimmed. The excess skin that's giving you the appearance of a turkey neck is trimmed away.
The neck muscles may be moved or folded. Stitches are used to close the skin. A pressure dressing is placed on your neck. Cervicoplasty typically takes one to two hours, but the amount of time needed for your procedure varies, based on any other cosmetic procedures being done at the same time.
Highly recommend for their exceptional service and expertise.
What Should I Expect after a Cervicoplasty Procedure?
Your Manhattan plastic surgeon provides instructions on what to expect after your procedure, including what to use to take care of the incision site and how long to wear the dressing, which makes a big difference for reducing the swelling. You also probably receive recommended limits on:
Strenuous activities
Sun exposure
Head movements, since turning your head too much may loosen the sutures
Bending
Lifting heavy objects
Pulling clothes over your head
After saggy neck surgery, the skin on your neck may feel stiff or tight at first. Plan to rest for at least a day or two. You're able to see improvements from the procedure right away, but it may take a few months for all the swelling or bruising to subside. Since it's a minimally invasive procedure, your scars are minimal.
Once all swelling has subsided, the final results show a visible improvement, and you notice that a firmer and more youthful appearance to your neck has been restored. When you see that your neck no longer looks tired and saggy, it greatly improves your self-confidence.

56 West 45th Street, 4th floor
New York, NY 10036 3190 Riverdale Ave. Level C #4A
Bronx, NY 10463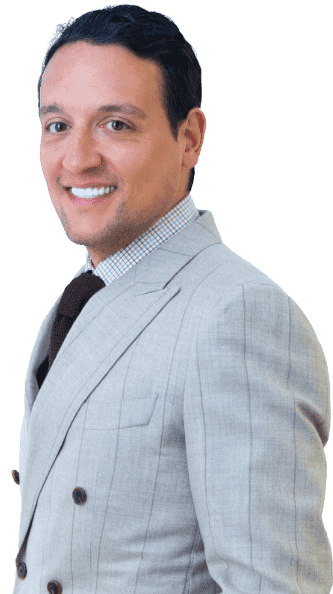 What Other Procedures Can Be Done with a Saggy Neck Lift?
It's not uncommon to consider combining different cosmetic procedures with a saggy neck lift to improve your overall appearance. Besides trimming the skin during a cervicoplasty, your muscles may be tightened and realigned by doing a platysmaplasty. Other procedures that can be combined with a cervicoplasty include:
Men and women in early stages of aging are often interested in combining non-surgical options with a cervicoplasty to improve the appearance of their faces, along with the neck. Some non-surgical options include:
Facial volume and fullness can be added and wrinkles filled in using injectables and fillers.
Your skin can be tightened and rejuvenated using radiofrequency in treatment options such as FaceTite or AccuTite procedure.
Improved skin quality and tightening can be attained using facial resurfacing methods.
You deserve to look your best and to feel good about the way you look. The knowledgeable, compassionate staff at Millennial Plastic Surgery gives you all the options available to you, which include both surgical and non-surgical techniques.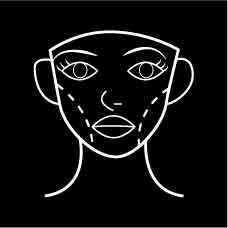 We can't wait to meet you! We offer comprehensive consultations with Dr. Shokrian, and his team both virtually and in person.
212-421-7123
What's the Average Recovery Associated with a Cervicoplasty Procedure?
Most people who have cervicoplasty experience a rapid recovery. The total time needed to recover varies, depending on how extensive or invasive your procedure is and if you combined it with other procedures. During the first few days, you may not look or feel your best. But as you recover, you can expect to:
Take at least a week off from work after a cervicoplasty procedure
Wear a surgical compression bandage around your neck day and night for five to seven days, although you may still need to wear it just at night for another week or so
Sleep with your head elevated for a week or two
Take about three weeks for you to recover enough to participate in strenuous exercise
There are typically very few side effects associated with a cervicoplasty procedure, and when your procedure is done by a reputable, experienced cosmetic surgeon like Dr. Shokrian, the risk of side effects or complications is greatly reduced. The side effects you may experience include:
Swelling
Numbness
Bruising
Discomfort or pain
These side effects usually resolve within a few days and can almost always be controlled with over-the-counter pain medication. All forms of surgery have some risk of an infection or an allergic reaction to the anesthesia. Let your doctor know right away if you experience symptoms such as a fever over 101.8, excessive swelling or discharge from the surgical site.
What's the Average Cost of a Cervicoplasty Procedure?
The cost of a cervicoplasty procedure typically starts at about $3,500, but the boost in your self-confidence is priceless. You may have additional costs to consider as well, such as:
Surgery center fees
Anesthesia fees
Prescription medication costs
Procedures that are done for aesthetic reasons aren't covered by health insurance, so you have to pay out of pocket. Fortunately, at Millennial Plastic Surgery, options are available if necessary to help you finance the procedure with options, such as a payment plan or financing through a third party.
What Can I Do to Prolong My Results?
Following your Manhattan plastic surgeon's post-surgery instructions is the best way to get and keep the optimal results from any cosmetic procedure. While cosmetic surgery dramatically improves your appearance, the results you enjoy from this type of procedure don't last forever, since the aging process is ongoing. But you can do a number of things to ensure your results last as long as possible, including:
Not smoking
Limiting sun exposure
Drinking plenty of water
Avoiding excessive amounts of alcohol and caffeine
Healthy lifestyle choices are reflected in your skin, body and overall health. Include nutritious foods in your daily diet, such as vegetables, fruits, whole grains, low-fat dairy and lean meats. Choose a form of physical activity that's enjoyable for you to do regularly, such as bicycling, walking, swimming or dancing.
If you're self-conscious because the loose hanging skin under your neck is detracting from your appearance, it's time to find out about your options. Don't hesitate to contact Dr. Shokrian at Millennial Plastic Surgery, the best plastic surgeon in New York City. In addition to being the go-to in Midtown Manhattan for facial rejuvenation, Dr. Shokrian is well-regarded for his skills and talents on body cosmetic surgery, for everything from a stomach fat surgery to breast enhancement.