You don't have to skip out on celebrations, a night out, or other life events just because you are self-conscious about a sagging neck. Restore your confidence and get back to life with transformational tightening and smoothing neck procedures for effective and lasting results with experts at Millennial Plastic Surgery. Dr. David Shokrian figures out the specific concerns and goals of each patient and recommends the best procedures for neck tightening that deliver amazing, natural-looking results in the long run.
The neck is one of the areas that we miss when it comes to skincare and treatments. A poorly defined neck and jawline can detract others from your elegant facial features and make you look old even if you are not so old.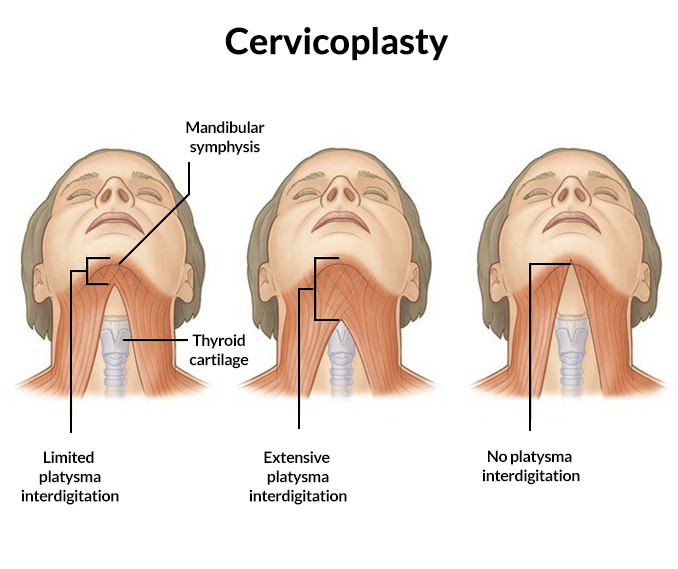 Aging and Neck Tightening
With time, the collagen and elastin levels begin to break down, and you start noticing sagging in the neck, jaw, and décolletage. As you age, the skin loses its ability to bounce back. Unfortunately, the skin on the neck is thinner than other areas, which means aging shows up in this area ahead of time. Even though aging is a normal part of life, you can make decisions that slow down the aging process and help you look younger, with plump-looking skin.
The need to lift and tighten our neck becomes a priority as we age. Most of us begin to experience discolored and wrinkling or sagging skin, which not only looks unappealing but affects self-esteem too. You may experience a variety of concerns involving your neck, including loose skin, pockets of fat, or horizontal muscle bands.
A plastic surgeon can address all of these issues with a range of advanced techniques and procedures. While some of them are surgical procedures, there are several non-surgical options for tightening your sagging neck in 2022. Consult a highly qualified cosmetic surgeon to find out more about the latest and most advanced neck tightening procedures that deliver unparalleled, life-changing results.
Non-surgical Neck Tightening Options
Non-surgical options for neck tightening work great for people who seek minimally invasive treatment with maximum results. A non-surgical neck tightening procedure can treat laxity and crepey skin texture safely and effectively.
NeckTite
It is a minimally-invasive procedure that uses patented radiofrequency-assisted lipolysis technology to tighten the neck and jowls. NeckTite is completed with small cannulas for minimal scarring and downtime. It delivers better results than liposuction and is an effective alternative to a neck lift surgery.
The NeckTite device can contour the neck area, leading to firmer, younger-looking skin. It works best for patients with loose or sagging neck skin, jowls, and turkey necks.
Surgical Neck Tightening Options
The neck is one of the first areas where signs of aging appear. With time, wrinkles, lines, and skin texture become more visible. Do not forget the neck area when you get facial rejuvenation treatments so you enjoy a more toned, cohesive look in the long run.
A surgical neck lift can remove excess fat and skin from the neck to create a smoother, contoured appearance. It can include:
Cervicoplasty, which removes excess skin
Platysmaplasty that tightens loose neck muscles
Cervicoplasty
This procedure removes excess skin from your neck. The surgeon makes an incision to reduce loose skin and contours the neck. It is the general name for a neck lift.
Platysmaplasty
Platysmaplasty is part of cervicoplasty. It helps to tighten loose neck muscles and contours the neck effectively. This procedure can be performed without undergoing a complete cervicoplasty procedure.
Both these neck lift procedures are performed in an outpatient facility. The surgeon offers anesthesia or IV sedation to ensure a comfortable experience for patients. The procedure may take 2 to 3 hours. You will see significant results and tighter, younger-looking skin, within a short time.
After a neck lift surgery, you can look forward to:
Getting rid of excess fat, jowls, or double chin
Treating loose or sagging skin
Eliminating wrinkles, lines, and creases
Removing irregular contours from the face and neck
Jaw Contouring
Healthy lifestyle choices such as diet, exercise, and skincare regimen are considered the safest and most effective way to nurture healthy, toned skin. However, these habits do not help to create a strong facial profile and need something more. Getting a more defined chin and jawline is next to impossible without a cosmetic procedure.
G.I. Jawline is a cosmetic procedure for creating a chiseled jawline in men. During this procedure, your surgeon focuses on enhancing existing features by outlining and highlighting the jawline structure and supplementing areas of the face you are dissatisfied with. It augments the jawline and chin to create a more masculine appearance. It is called G.I Jaw, as the jawline is associated with tough, brave soldiers.
G.I. Jawline can include any one or a combination of these treatments:
Facial injections – These injections can target fine lines, and wrinkles, and add volume to create smooth skin, improving definition and enhancing chin projection.
Kybella – It is an FDA-approved injectable treatment that removes submental chin fat.
Liposuction – It is a popular body-shaping procedure that dissolves stubborn fat from hard-to-target areas of the body, including neck fat.
Medical grade implants – Implants are a long-term solution and help to create facial balance and contour.
It is necessary to understand that the best neck-tightening procedure is the one that suits you most. It is because every patient has a unique look, facial structure, and cosmetic preference. Your surgeon identifies your cosmetic needs and determines solutions that help you achieve desired results. He may also customize neck tightening treatments based on your body type and objectives to ensure you get amazing, natural-looking looks without wasting too much time.
Visit Millennial Plastic Surgery to learn about the best procedures for neck tightening and how they work. Dr. David Shokrian helps you achieve beautiful and flawless results by working closely with you and creating a personalized treatment plan and vision that targets your aesthetic goals. His years of experience, innovative approaches, and use of advanced technology enable him to determine the most suitable process to ensure you look young and fresh looking for longer.