Professional and efficient service that consistently delivers outstanding results.
Why Are Injectables and Fillers a Good Option for Looking Better?
Filler and injectables in NYC are such a popular option because they're easy and accessible for just about everybody, and they don't break up your daily routine for more than a day or so — and then only if you're concerned about busy bodies who may notice a little swelling in your face.
Injectables and fillers are ideal for enhancing your appearance because they address a rangepl of concerns with minimal downtime and relatively low risk. Some of the most common reasons why injectables and fillers are a good option for looking better include that they're:
Non-surgical. Injectables and fillers are minimally invasive, non-surgical procedures, so they don't require incisions or general anesthesia. This makes them less risky than surgical procedures, especially when you rely on experts like you find at Millennial Plastic Surgery in Midtown Manhattan.
Quick and easy. The procedures are usually quick and easy to perform, often taking less than an hour. Many people return to their regular activities immediately after a procedure. You won't have to deal with the aftereffects of anesthesia and rarely even have bandages on your face after treatment.
Immediate. Injectable and filler treatments provide immediate results, so you see an improvement in your appearance right away. This is especially appealing when you want to look better for a special event or occasion.
Customizable. There are a variety of injectable and filler options available, and each can be customized to address a specific concern. You work with your aesthetician to create a treatment plan that's tailored to your individual needs and goals.
Safe. While there are some potential side effects associated with injectables and fillers, they're generally mild and temporary. This makes them a safe and effective option for most people.
While injectables and fillers provide a good option for looking better for a number of reasons, it's still important to seek out treatments from a medical spa that's under the supervision of a top-notch plastic surgeon in Manhattan, NY. At Millennial Plastic Surgery, Dr. David Shokrian follows your treatments closely and is always available to answer questions about other procedures you might be interested in to meet your specific aesthetic goals.
Read more: What You Should Know About Butt Injections

Clients' Testimonials
This place was very good. The kindness and helpfulness of the staff was awesome. I loved Jess and my massages from Maribel..she was so good I wanted an 8 ounce bottle of milk and my bed after. Overall Dr. Shokrian was very honest in what he could do and what he couldn't which made my choice even easier.
Clients' Testimonials
My facelift has made me feel like a brand new person. The procedure was quick and painless, and the results have been truly remarkable. I couldn't be happier with the outcome.
Clients' Testimonials
Sophia helped me tremendously if it wasn't for her , I probably would have never gone through with my surgery! She made me feel so comfortable and like she genuinely cared for me ! I love my results so far and dr Shokrian is AMAZING with his work. I can finally say I'm happy and confident with myself. Thanks to everyone there but especially SOPHIA .
What Injectables in NYC Are Available at Millennial Plastic Surgery?
Following an in-depth conversation with your facial plastic surgeon, you're given a number of options for quick and easy facial and body procedures. Tell your Manhattan doctor what your specific goals are. Describe your lifestyle, your medical history and your budget. Expect to receive respect for your concerns and ideas about what you need or want.
Dr. Shokrian and his team pride themselves on their listening skills. They don't try to talk you into anything you don't need or want. In fact, they may even discourage you from procedures that you don't need now or aren't well-suited for. Some of the immediate fillers and injectables in NYC for your face and body that are available at the Manhattan MedSpa include: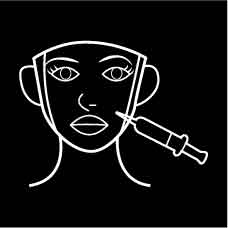 We can't wait to meet you! We offer comprehensive consultations with Dr. Shokrian, and his team both virtually and in person.
212-421-7123
How Can Injectables and Fillers Make Me Look Better?
Injectables and fillers improve your appearance in several ways, depending on the specific treatment you choose and your individual concerns. Some of the most common benefits include:
Reducing wrinkles and fine lines.
Adding volume to your face.
Enhancing your features.
Improving skin texture and tone.
Overall, injectables and fillers are effective and minimally invasive ways to improve your appearance and boost your confidence. Work with a qualified, experienced practitioner to help you achieve the results you want while minimizing even the slightest risks and side effects associated with these treatments.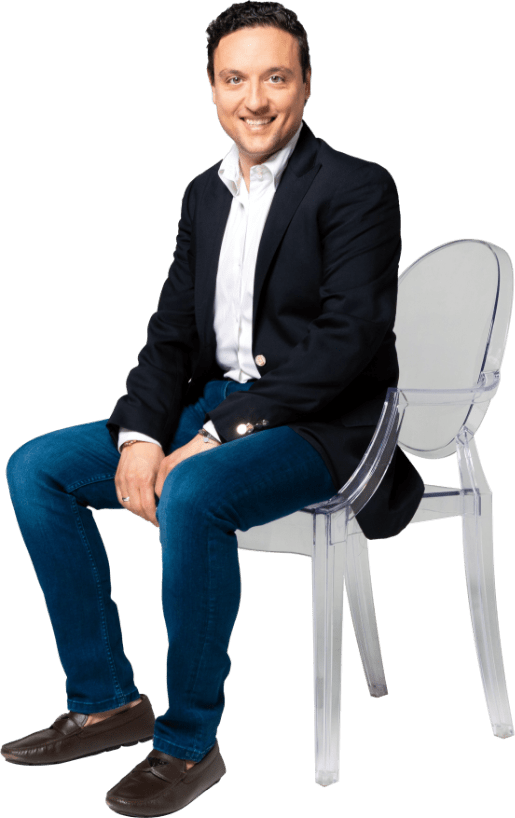 What Are the Benefits of Injectables in NYC?
One of the most immediate benefits of injectables in NYC is the change in how you feel about your appearance. Often, when your self-esteem is tied to how you look in the mirror, it's hard to imagine a positive self-image when you focus on what you feel are negative traits. Among the many benefits of MedSpa services, you may find, like so many others, that:
You feel like your outsides finally match your insides
You radiate a youthful energy
Your overall quality of life improves
And while most cosmetic treatments aren't covered by insurance, when MedSpa procedures like Botox injections are done to relieve symptoms such as migraine headaches, your insurance carrier may cover some of the cost. Contact Millennial Surgery today to learn more about the various options in fillers and injectables from the best plastic surgeon in NYC that focuses on you.