Breast Augmentation
Gallery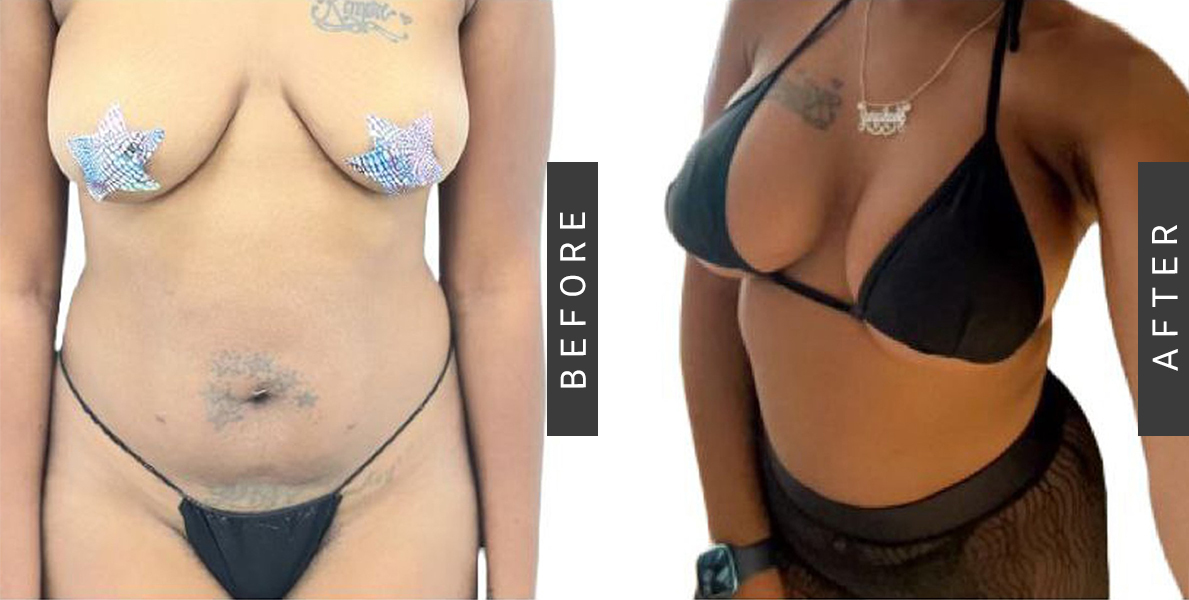 instructions by taking the appropriate prescribed pain medication and refraining from sleeping in a way that scratches or puts pressure on the incisions.
Why Should I Consider Breast Augmentation?
Changing your body is a personal decision that many women come to after a long period of not being happy with your shape. Many women with asymmetrical or misshapen breasts choose an augmentation to even out the size while addressing other issues. Others just want to finally look the way they want, whether it's to garner attention or feel great about their bodies.
You may opt for this surgery for many different personal reasons. A breast augmentation may be the answer to finally feeling sexy again — or for the first time. A breast augmentation is for those who want their exterior profile to match their inner bombshell. Enhancing your breasts can boost your personal life, your career or just your options.
Read more: Butt augmentation
In New York City, the best breast augmentation surgeon, Dr. David Shokrian founded Millennial Plastic Surgery. It's a safe place where you can speak freely about your insecurities, goals and dreams, as well as your concerns and your vision. Your ideal body awaits. Your best plastic surgeon in NYC provides you with all the information you need while guiding you to make the best choices to achieve your killer bod.
Read more: Natural Ways to Perk Your Breasts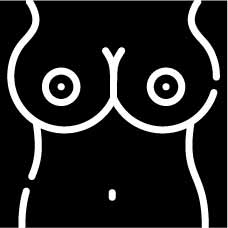 We can't wait to meet you! We offer comprehensive consultations with Dr. Shokrian, and his team both virtually and in person.
212-421-7123
Great communication and excellent customer support.
What Exactly Is Breast Augmentation?
Breast augmentation, also called augmentation mammoplasty, is a procedure performed to increase your breast size by placing implants underneath your existing breast tissue or chest muscles. The cosmetic surgery itself lasts between one and two hours and is typically an outpatient procedure.
Read more: Chin fat removal
This type of breast surgery allows you to pick exactly what you want, in terms of size and shape. With Dr. Shokrian there to guide you every step of the way, you get a new pair of perfectly fit, natural-looking breasts. Many women opt for breast enhancement in NYC to:
---
Correct asymmetry.
Implants are used to correct asymmetry by plumping both breasts to the same ultimate size, shape and firmness. This also improves the balance of your hip and breast contours, while giving you the overall symmetrical shape that's attractive everywhere you go.
Boost self-confidence.
Having a flat chest can be an area of insecurity and even shame for some women. If your body has been the source of self-doubt and frustration, there may be a simple solution in elective breast augmentation surgery.
Complete a mommy makeover.
After childbirth, your breasts may start to look a little worse for the wear and tear of nursing. A mommy makeover recaptures your figure from before the pregnancies. For its part, breast augmentation is a well-deserved enhancement of the body you rocked before kids.
Combat signs of aging.
Between the effects of gravity over the decades and the loss of that youthful elasticity that kept the pep in your bounce, your breasts may need a little help to stay propped up. An NYC breast augmentation is the ticket to capture a more youthful figure.
Feel sexier.
Life can wear you down — mentally and physically. Fight back the mundane by jumpstarting your sex life with a breast augmentation.
Clients' Testimonials
I've always dreamt of getting breast augmentation, but the thought of it was just too scary. That is, until I discovered Millennial Plastic Surgery. After doing some research and hearing great things about Dr. Shokrian and his team, I decided to take the leap - and boy, am I glad I did! From the moment I walked in the door, they made me feel so welcome and cared for. They listened to all my concerns and helped me choose the perfect implants for my body. The surgery itself was a breeze, and now my breasts look better than ever before! Thank you!
Clients' Testimonials
I have had several visits to Millennial Plastic surgery. I always look forward to seeing Barbara when I go there. She has the most amazing personality. She is very warm and friendly. She pays attention to detail and take the time to make sure you understand all information. Patient centered care is at the forefront with every experience with her. Barbara goes above and beyond to ensure patient satisfaction.
Clients' Testimonials
I have absolutely nothing but amazing things to say about my experience at Millenial! I was turned down by a few surgeons for their lack of knowledge with trans bodies before I was able to get consultation with Millenial. Their experience in feminizing the body with lipo 360 and bbl sold me and it was worth the wait! So so happy I decided to go with Millenial the staff was incredible.
Which Type of Breast Augmentation Would Work Best for Me?
Different types of implants are available to fit your individual style and goals. The type of procedure and implant you and your doctor agree upon depends primarily on the kind of results you're looking for. Your first consideration must be between saline and silicone breast implants. The primary differences include:
Saline implants are normally overfilled for larger, full, firm breasts
Silicone implants tend to appear a bit more natural in that they're softer and more pliable
The different types of implants have slightly different breast augmentation post-operative instructions as well. You also have other options for breast enhancement in NYC to consider, such as:
Breast lift or mastopexy
Breast lift or mastopexy. If your main goal is to perk up your chest and lift your breast to a younger height, a breast lift may be what you're seeking.
Fat transfer breast augmentation
Fat transfer breast augmentation. With this procedure, you can knock out two birds with one stone by using unwanted fat from one area, such as your stomach or buttocks, through lipo surgery and transferring it to a lacking bustline.
What Are Typical Post-Breast Augmentation Instructions?
After the procedure, you receive breast augmentation post-op instructions from your surgeon. Follow these to the letter, as a healthy recovery gives you the permanent results you came for. Put as much thought into your recovery as you did choosing your implants.
The amount of time it takes to recover depends on your specific situation — the more intricate your surgery, the longer it usually takes to heal. On average, a full recovery period lasts four to six weeks. Your sleep regimen may have to change from your norm, and you're advised not to rest on your side for at least the first 24 hours. Post-op breast augmentation instructions typically include:
Cold compresses. Hold an ice compress on the side of your breasts every hour or two for the first 24 hours after surgery. The ice helps soothe pain and decrease the swelling.
Prescribed pain medication. A You should take medication as prescribed for pain after surgery. You shouldn't take any other medications in the first 10 days after surgery, unless your surgeon permits it.
No alcohol and tobacco. Refrain from drinking alcohol or smoking for at least the first 10 days after surgery, as alcohol and tobacco use slow down your healing process.
Activity limitations. Do not engage in strenuous activity for at least 24 hours after surgery, including running and rigorous workouts. Your Midtown Manhattan physician advises you when you can get back to your normal routine. During your follow-up visits, your doctor confirms you're making sufficient progress in your healing.
Don't panic. It's likely that your chest will take four weeks to several months to look completely normal. Don't panic if your breasts appear misshapen from the swelling in the beginning of your recovery process. Give yourself time to heal properly.
Some women experience nerve pain after receiving a breast augmentation. This normally consists of tingling or shooting pains around the incision area. This discomfort is typical and normally fades with time. Follow your doctor's post-breast augmentation instructions by taking the appropriate prescribed pain medication and refraining from sleeping in a way that scratches or puts pressure on the incisions.
What's the Average Breast Augmentation Cost in NYC?
When considering breast enhancement in NYC, money may play a big role in your decision. The staff at Millennial Plastic Surgery works with you to develop financing options to help you get the body you've always wanted. You don't want to make compromises when it comes to how you look and what you can afford. Implants may last a lifetime, so take their permanency into account when weighing your pros and cons.
The average cost of breast augmentation in NYC typically starts at around $12,500. Because this surgery is cosmetic, it most likely won't be covered by your medical insurance. But if you need a mastectomy due to breast cancer, a following breast augmentation procedure to even out your breasts is usually fully covered. For the best NYC breast augmentation, contact Millennial Plastic Surgery in Manhattan today for a consultation.

56 West 45th Street, 4th floor
New York, NY 10036 3190 Riverdale Ave. Level C #4A
Bronx, NY 10463