I couldn't be happier with the level of service provided.
What Is Thighs Liposuction?
Thigh liposuction is a minimally invasive surgical procedure that removes fat deposits from your thighs. Thigh liposuction, also called lipoplasty, contours your thighs to give your legs a slimmer, shapelier profile. If you're looking for legs that can stop traffic, but you can't seem to get rid of the excess fat from past pregnancies, a dramatic weight loss or hereditary weight distribution, seek an experienced, well-regarded cosmetic surgeon for thigh lift surgery and lipo procedure.
In New York City, that surgeon is Dr. David Shokrian at Millennial Plastic Surgery. He offers the best liposuction options for your thighs, in addition to many other cosmetic body procedures. Dr. Shokrian is conveniently located in Midtown Manhattan at his state-of-the-art practice that's at once comfortable and thoroughly modern.
Clients' Testimonials
I had my surgery done 2 weeks ago & I had the most amazing experience ever. Dr. Shokrian & the girls are very caring, they made me feel very comfortable, especially Sophia & Barbara. They answered every question I had! I'm more than happy with my results & would definitely recommend MPS to anyone interested in cosmetic surgery!
Clients' Testimonials
I have absolutely nothing but amazing things to say about my experience at Millenial! I was turned down by a few surgeons for their lack of knowledge with trans bodies before I was able to get consultation with Millenial. Their experience in feminizing the body with lipo 360 and bbl sold me and it was worth the wait! So so happy I decided to go with Millenial the staff was incredible
Clients' Testimonials
I would like to thank millennial for my wonderful results. The doctor answered all my questions, and the staff is very loving, very satisfied with my results from my Lipo 360 would recommend them to everyone once again thank you very much millennial for treating me so kind and thank you doctor for my wonderful results.
Why Do I Need Thigh Liposuction?
Thigh liposuction in NYC offers numerous cosmetic benefits, which is why so many men and women choose to get it. It's usually an elective procedure, though, meaning it's usually not medically necessary or covered by your health insurance. A few of the reasons you may want a thigh lift include:
Helping your clothes fit more proportionally
Being more comfortable in a bathing suit
Feeling more confident in clothes that show off your legs
Being able to lead a more active lifestyle
Having a wider range of clothing options without worrying about the waist and thighs fitting
Not having to layer to prevent chaffing in your thighs
Having a more positive body image when you look in the mirror
Liposuction targets specific fat pockets. The slimming effect is most effective on your upper thighs, where it removes saddlebags and gives you a less bottom-heavy silhouette. The procedure is often done as part of an inner thigh lift, during which your skin is toned and tightened for a more figure-enhancing effect. This procedure pairs well with other cosmetic surgeries to give you a more contoured body from head to toe. Ask Dr. Shokrian about combining thigh lipo with a: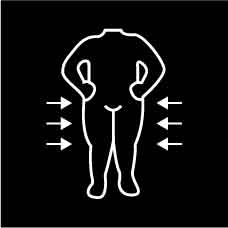 We can't wait to meet you! We offer comprehensive consultations with Dr. Shokrian, and his team both virtually and in person.
212-421-7123
Am I A Good Candidate for Thigh Liposuction?
To learn if you're a good candidate for thigh liposuction, schedule a consultation with Dr. Shokrian in New York City. Ideal candidates have traits that include:
Being within 25 pounds of your ideal body weight
Having good skin elasticity
Having realistic expectations for your liposuction
Being a non-smoker
Having already tried diet and weight loss, but still have stubborn fat in your thighs
Thigh liposuction is not meant to replace a healthy diet and lifestyle. The procedure only delivers excellent results if your thighs, in particular, are giving you problems with your body image or getting in the way of doing the things you want to do.
Great communication and excellent customer support.
What Parts of My Legs Benefit from Thigh Liposuction?
After an assessment, your cosmetic surgeon decides how much fat to remove to reach your cosmetic goals. Thigh liposuction mainly benefits your upper thighs, inner thighs and inner knees. Each site is targeted for a specific purpose, such as:
Upper thighs. Liposuction addresses the saddlebags of your upper thighs, leaving you with a narrower, more tucked-in look.
Inner thighs. Liposuction permanently removes the fat deposits just below your bikini line to provide a more contoured shape to the inside of your thighs.
Inside of your knees. Liposuction on your inner knees gives you slimmer, more contoured knees that are in line with the shape of your legs.
Thigh liposuction delivers permanent results if you maintain a stable, healthy weight. Combined with other cosmetic procedures, liposuction gives your body a shapelier silhouette. It helps you lose the stubborn pockets of fat that have resisted your dieting and exercise.

56 West 45th Street, Floor 4, New York, 10036 3190 Riverdale Ave. Level C, 4A, Bronx NY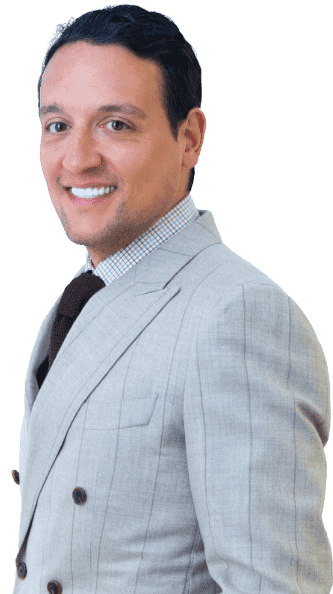 How Does Thigh Lipo Differ from Thigh Lift Surgery?
Thigh liposuction is the procedure most often used to remove excess fat deposits from your inner thighs, while any excess skin that sags has to be tightened by a thigh lift. Your final objective determines which procedure is best for you. Both procedures accomplish goals, such as:
Liposuction effectively targets fat deposits, but it isn't an effective treatment for cellulite, sagging skin or excess skin caused by weight loss.
Thigh lifts address sagging and excess skin, along with cellulite that causes dimpling.
Combining these procedures into one procedure shortens your time to recover, compared to doing both separately, and it requires only one sedation. Best of all, it addresses both issues, extra fat and sagging skin, at the same time.
Another option, if you have minimal fat to target, is a scarless thigh lift, a minimally invasive procedure for those who want just a little toning and sculpting. The small incision for a scarless thigh lift is made in the natural creases of your thigh, making it virtually invisible. During your consultation with Dr. Shokrian, he guides you to choose the best procedure or combination of procedures for an optimal outcome.
How Is Thigh Liposuction Performed?
During your consultation, Dr. Shokrian discusses your goals, explains the procedure and answers any questions about the liposuction process. He guides you toward options that meet your objectives and shows you thighs liposuction before and after photos so you have realistic expectations about your own procedure. The liposuction procedure itself includes general steps, such as:
You're given either general anesthesia or local anesthesia, depending on the location and extent of liposuction you need.
Your cosmetic surgeon makes several minor incisions in the targeted areas.
Inserting a thin metal tube called a cannula through the incisions, your doctor uses a back-and-forth motion to loosen targeted fat cells.
The cannula also functions as a vacuum to suction out the loosened fat cells from your body.
Your tiny incisions are either sutured shut or simply bandaged and dressed, depending on their number and size.
Your thighs may be wrapped in a compression bandage to limit swelling, promote healing and keep the area clean.
You're monitored by medical staff in a comfortable post-op room as you recover from your procedure. Enlist a friend or family member to drive you home and help with post-surgical care.
Thigh liposuction in NYC takes between one and four hours. The duration depends on how many areas your doctor targeted and how much fat was removed. Dr. Shokrian is an expert in thigh lipo. You can trust him to shape your legs to match your figure.
What Can I Expect during the Recovery Period?
Your recovery from thigh lipo depends on whether you've had a scarless thigh lift or another procedure along with your liposuction. Since this is an outpatient procedure, expect to return home the same day. Once you're home, the real recovery begins. You can expect to:
Drink plenty of water, as dehydration often follows any procedure
Take pain medications as prescribed
See some drainage during the first 24 to 48 hours; it's normal
Avoid nicotine in any form for two weeks before and afterward, since it increases the risk of unnecessary complications
Wear your compression garments for several weeks to reduce bruising and swelling
You can return to work within one week, but wait two or three weeks before resuming your normal exercise routine. Dr. Shokrian gives you specific instructions on how to enhance your recovery. Some suggestions for an optimal outcome include:
Rest for a faster healing time and fewer complications
Sleep on your back so you don't apply pressure to your incisions
After the first day, get up and walk around a little every day to promote circulation
Modify your activity for a few weeks to give yourself time to heal
Be gentle with yourself during your recovery. Put your legs up and stay hydrated. Once your recovery is over, you'll be amazed at your thighs liposuction before and after results.
What Are the Final Results of My Thigh Liposuction?
Once Dr. Shokrian removes your stubborn pockets of thigh fat, they're gone forever. Within a few weeks, your final results become evident. You can expect:
A marked improvement in your lower body shape
Your thighs to take on a more artfully sculpted shape as your swelling recedes
Your legs feeling less restrictive in your clothing
Liposuction is a permanent fat loss surgery, but that doesn't mean you can't gain weight. The best way to protect your new look is to live a healthy lifestyle, including:
Healthy eating habits to encourage a healthy body and a stable weight
An exercise plan to maintain a healthy weight and muscle tone
An active lifestyle, because sitting too much changes your body in unsightly ways
Stress avoidance, since too much stress tells your body to hang on to excess fat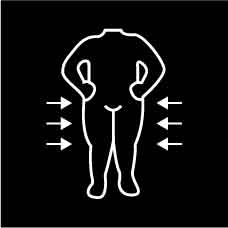 We can't wait to meet you! We offer comprehensive consultations with Dr. Shokrian, and his team both virtually and in person.
212-421-7123
Great communication and excellent customer support.
How Much Does Thigh Liposuction Cost?
The cost for thigh liposuction at Millennium Plastic Surgery starts at $2,800. Because liposuction is a cosmetic procedure, insurance is unlikely to cover it, unless you have a medical need for thigh lipo. At this cosmetic surgery practice, you find a friendly staff who offer payment options, such as payment plans and flexible third-party financing.
Start with a free initial consultation with Dr. Shokrian. Thigh liposuction in NYC may be perfect for you, but only a best plastic surgeon can make that call. For the best guidance, whether you need thigh lift surgery or thigh liposuction, contact Millennial Plastic Surgery.