Breast Implants, Top Implant Surgeon
Gallery







Great service that consistently provides exceptional results.
Why Should I Get a Breast Implant?
You want your boobs to match who you are — your personality, your body proportions and your true sense of self. Breast implants are a safe way to make that happen in less time than you might think. You can expect the surgery to:
Improve the natural symmetry of your breasts
Balance your body proportions
Increase the size of your bosom to what you want
Restore volume after weight loss
Provide a more rounded breast shape
Restore firmness after pregnancy and breast-feeding
Rebuild a breast after cancer surgery or injury
Give you natural looking and feeling breasts in about four to six weeks
Once you understand the different types of procedures open to you, all you need to do is choose the one that fits your comfort level and ideal look. The best plastic surgeon in NYC assists you every step of the way. The team at Millennial Plastic Surgery has the experience and expertise to provide a safe, satisfying experience.
Clients' Testimonials
What an amazing experience I've had with Dr. Shokrian and his assistant, Cassie. They guided me through my breast lift procedure and I am thrilled with the final result. I always felt cared for and supported which helped to ease my anxiety. I truly appreciate such personable service!
Clients' Testimonials
Sophia helped me tremendously if it wasn't for her , I probably would have never gone through with my surgery! She made me feel so comfortable and like she genuinely cared for me ! I love my results so far and dr Shokrian is AMAZING with his work. I can finally say I'm happy and confident with myself. Thanks to everyone there but especially SOPHIA .
Clients' Testimonials
I recently underwent a plastic surgery procedure with Dr. David Shokrain and I couldn't be happier with the results. From the very first consultation, he was professional, knowledgeable, and made me feel completely at ease. He took the time to listen to my concerns, answer all of my questions, and provide me with all the information I needed to make an informed decision. The procedure itself was smooth and straightforward, and the recovery process was much easier than I had anticipated. I am thrilled with the results, and I would recommend Dr. Smith and plastic surgery to anyone considering enhancing their appearance or correcting a physical issue. Thank you, Dr. David Shokrian, for giving me the confidence I always wanted!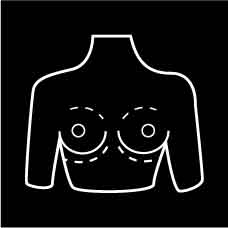 We can't wait to meet you! We offer comprehensive consultations with Dr. Shokrian, and his team both virtually and in person.
212-421-7123
What Is a Breast Implant?
A breast implant contributes to traditional breast augmentation, where synthetic implants are positioned under your breast tissue or chest muscle to change the size or shape of your breasts. Many women choose this medical procedure, often referred to as a boob job, because they just aren't happy with the look of their breasts. Other women pursue it as part of reconstructive surgery after mastectomy or injury. Whatever the reason, fake breast implants give you exactly the type of chest you've always pictured as something you want.
Getting breast implant surgery is now safer than ever, due to advances in products and procedures. And in 2021, the FDA instituted even stronger safety requirements and released updated studies. In addition, women today have a greater variety of choices to give your bust a makeover. Breast implants are just one possibility. Others include:
Fat transfer breast augmentation
Mommy makeovers
Responsive, reliable, and always delivers on time.
How Do I Know What Type of Breast Implants to Get?
First, your Manhattan cosmetic surgeon takes into consideration things like your body type and skin elasticity. Then you select which type of implant is right for you. In the United States, only two types of breast implants are approved by the federal government, saline and silicone-get filled:
Saline-filled implants. These are filled with a non-toxic saltwater solution that's adjusted to the desirable size. They are available to people 18 years and older.
Silicone gel-filled implants. These are made of a thick, gel-like substance, and they come in different sizes and shapes, such as the so-called gummy bear breast implants and the teardrop breast implants. Approved by the FDA in 2014, these implants offer benefits like greater stability and shaping options. Gel-filled implants are available to people 22 years and older.
Both these types of breast implants use a silicone outer shell, which has a minimal risk of rupturing. However, if the rare rupture does occur, it doesn't cause any damage to your body. Besides selecting the type of implant, you may also consider aspects such as:
Size of the implant
Shape of the implant — such as round, uniform, teardrop or tapered
Thickness of implant shell
Feel of the implant shell surface — such as softness or amount of movement
Read more: Gummy Bear Implants vs Regular Implants


56 West 45th Street, 4th floor
New York, NY 10036 3190 Riverdale Ave. Level C #4A
Bronx, NY 10463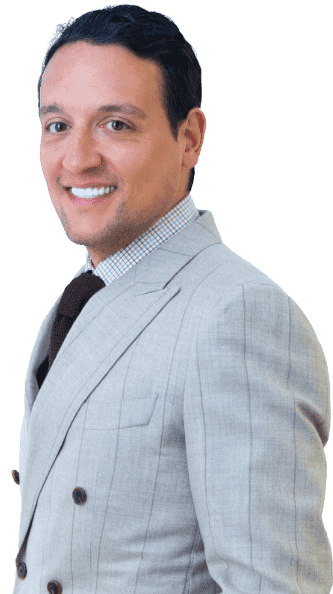 What Happens during Breast Implant Surgery?
When you rely on one of the best breast implant surgeons, the procedure is fairly standard. It begins with some preliminary steps. For optimum results, you're required to:
Get a baseline mammogram
Avoid aspirin or other medications that may increase bleeding
Stop smoking for four to six weeks both before and after surgery
Arrange for someone to drive you home the day of the surgery
The surgery itself occurs in the surgical center of Millennial Plastic Surgery. Depending on the scope of your surgery, you receive either general or local anesthesia. When you're prepped and ready, your NYC-based plastic surgeon:
Makes a single cut under your breast, under your arm or around your nipple, depending on the type of procedure you've agreed to
Creates a pocket behind or in front of your chest muscle
Inserts the implant
Closes the incision
Bandages the area
Repeats the process for your other breast
Monitors you during a brief post-op period to ensure you're good to go
Sends you home
Read more: Butt Implant Surgery in NYC
What's Breast Implant Surgery Recovery Like?
Immediately after the surgery, expect to feel some soreness, swelling and bruising, all of which fade over time. Some women also experience a bit of fatigue and nausea. Your surgeon can prescribe medication for pain or other issues. Additional steps to take that promote the healing process include:
Having someone stay with you the first night or two to provide care and assist with household tasks
Wearing a sports bra or compression bandage to help support and position the implants
Taking it slowly — avoid physical contact or big arm movements
Avoiding any activity for two weeks that would raise your pulse or blood pressure
Staying home from work for a full week — more if your job is physically demanding
Following all post-op directions, such as wearing post-surgical bras or massaging your breast muscle tissue
Monitor your health and the incision site daily. If you see redness develop in your breast or experience a fever, shortness of breath or chest pain, contact your surgeon immediately. You may be fully healed and showing off the new you in about six weeks.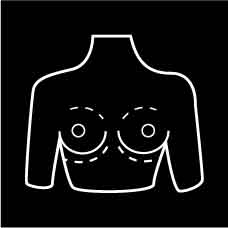 We can't wait to meet you! We offer comprehensive consultations with Dr. Shokrian, and his team both virtually and in person.
212-421-7123
Their dedication to providing exceptional service is evident in their work.
What Are Other Considerations I Should Know about Breast Implant Surgery?
Know the facts so you have realistic expectations about all that's involved when you get breast implants. You should understand the impact of factors that include:
Sagging. Breast implants increase the size of your breasts, but don't change how they hang. Sagging may be corrected by getting a breast lift.
Durability. Breast implants won't necessarily last your whole life. Aging, scar tissue or ruptures may require further revision surgery.
Mammograms. A specialized view may be required for your routine mammograms.
Breastfeeding. With implants, most women can still successfully breastfeed, but others can't. You may want to wait until you're done having children before getting breast implants.
Other screenings. You may require a medical screening like a blood test or an MRI from time to time due to a change in your health or a product update
Read more: Butt lift surgery in NYC
Of course, as with any surgery, signs of infection and prolonged or new pain should be reported immediately. Occasionally, more surgery may be required to remove or replace the implants if these or other issues arise.
How Much Does a Breast Implant Cost?
What you pay for breast implants depends on a variety of factors. The costs for breast implants can be widely different from person to person. Unless you're getting breast implants at the same time you undergo a mastectomy, they're most likely not covered by your insurance because they're considered a cosmetic, not a medical, expense.
The staff at Millennial Plastic Surgery is well qualified to handle any questions you've got about insurance or the cost of breast implants. They may have financing options available for you. Their offices are conveniently accessible by all the major arteries and transits in and around New York City. Contact them to set up a consultation, and before you know it, you'll be rockin' that rack in a fabulous cardigan or tank top.