Their attention to detail is unmatched. Highly recommend!
What Is Gynecomastia?
Gynecomastia, pronounced guy-nuh-koh-MAS-tee-uh, is a condition that causes a build-up of fat and tissue in the breasts of men and boys. The tissue in the mammary glands usually is created by an imbalance of testosterone and estrogen, which are male and female hormones. Enlarged male breasts also can be due to:
An excess amount of fat that's accumulated in the chest from weight gain
Changes during puberty
Hyperthyroidism
Use of anabolic steroids
Loss of testosterone due to aging
Kidney or liver failure
Certain medications
Overconsumption of alcohol
Illegal drug use
Starvation and malnutrition
To learn how to get rid of gynecomastia, seek assistance from one of NYC's best plastic surgeons at Millennial Plastic Surgery. Dr. David Shokrian is an experienced gynecomastia doctor who knows how to discreetly and effectively provide male plastic surgery, especially if you're not comfortable visiting a cosmetic surgeon.
Clients' Testimonials
My liposuction has helped me achieve the body I've always wanted. The procedure was easy and the results have exceeded my expectations. I highly recommend it to anyone looking to get rid of stubborn fat.
Clients' Testimonials
This place was very good. The kindness and helpfulness of the staff was awesome. I loved Jess and my massages from Maribel..she was so good I wanted an 8 ounce bottle of milk and my bed after. Overall Dr. Shokrian was very honest in what he could do and what he couldn't which made my choice even easier.
Clients' Testimonials
Sophia helped me tremendously if it wasn't for her , I probably would have never gone through with my surgery! She made me feel so comfortable and like she genuinely cared for me ! I love my results so far and dr Shokrian is AMAZING with his work. I can finally say I'm happy and confident with myself. Thanks to everyone there but especially SOPHIA .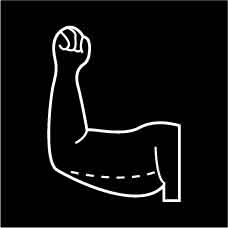 We can't wait to meet you! We offer comprehensive consultations with Dr. Shokrian, and his team both virtually and in person.
212-421-7123
When Will Gynecomastia Go Away?
It's possible that gynecomastia treatment isn't necessary at all if what are sometimes called man boobs go away on their own. This could happen with a weight loss diet plan, coupled with targeted weight-bearing exercises and workout routines. Younger men may also grow out of the condition after puberty as their bodies develop more masculine lines. It's possible that enlarged breasts may disappear when you begin to get the proper nutrition or seek treatment for a substance use disorder.
You may not be able to wait, however, if you're experiencing uncomfortable symptoms, in addition to possible embarrassment, such as:
Sensitivity when your nipples rub against your shirts
Tenderness in your breasts
Swollen, inflamed tissue
Generalized breast pain
Nipple discharge
For the most part, gynecomastia surgery usually isn't covered by insurance because it's considered a cosmetic issue that leads to emotional or psychological side effects. If, however, male breast reduction is the only way your doctor can relieve your physical symptoms, gynecomastia surgery costs may be defrayed with some insurance coverage. The average cost for gynecomastia surgery is about $4,000.
How Is Male Breast Reduction Surgery Performed?
Dr. Shokrian discusses your options for relieving you of the discomfort caused by gynecomastia and offers a few different options for treatment. You may be advised to lose weight or take medication, such as tamoxifen or aromatase inhibitors, to reduce your breast size. Although these medications are used off-label, they have proven useful for some men.
When gynecomastia surgery proves to be your most effective option, your Manhattan plastic surgeon offers a couple of options, including:
Liposuction procedure. Specifically, chest liposuction, which directly slims and reshapes your upper body, works by removing pockets of fat that have been resistant to exercise and diet. Liposuction is done when it's primarily fat causing your enlarged breasts. The procedure typically is performed while you're under local anesthesia with an IV sedative so you feel no discomfort. Sutures are placed strategically to show as little as possible once you're healed.
Mastectomy. Tissue excision is done when the cause of your enlarged breasts is mainly an excess of glandular tissue. You may have to undergo a mammogram and biopsy to ensure that you don't have breast cancer, which can even affect men. This can also be done in concert with lipo if there's also excess fat.
Both procedures also work well in combination with other body contouring procedures during the same surgery. To create a more toned, firm and masculine profile, your NYC doctor may recommend that you consider:
Abdominal and pectoral etching

56 West 45th Street, Floor 4, New York, 10036 3190 Riverdale Ave. Level C, 4A, Bronx NY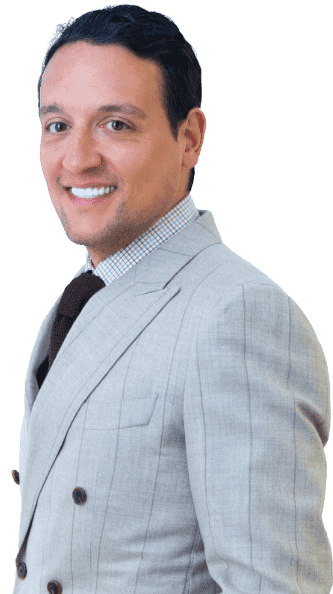 Always puts the client's needs first, making them a pleasure to work with.
Am I a Good Candidate for Gynecomastia Surgery?
As long as you're healthy and over the age of 18, you can undergo gynecomastia treatment to eliminate your overly large male breasts. The earlier you get the procedure, the better. Your body adapts to your revitalized shape, and you avoid the negative psychological effects on your self-esteem.
You need to have realistic expectations for the procedure, however. Gynecomastia surgery doesn't automatically change your life or your chances of landing the perfect mate or ideal job. Male breast reduction can, however, give you:
Improved self-esteem. When you feel better about the way you look and less self-conscious of your appearance, you tend to walk a little taller and with added confidence.
A sculpted chest. Big breasts are seen as a feminine trait, so when you have man boobs, your feelings of masculinity take a hit. Once the excess fat is removed and excess skin tucked away, you then have the freedom to create a more manly physique with targeted exercises.
Comfort in your body. When you're comfortable in your body, you're able to take more risks with your wardrobe. Whereas tight-fitting shirts and tanks may have been off-limits in the past, now you can wear them with no worries to show off that bod.
Sexually secure. Your gynecomastia doctor gives you back your confidence in the bedroom. You don't have to lose your heat because you're embarrassed about taking off your shirt. Enjoy intimacy without fear of being judged or criticized.
You're not alone if you desire a more toned, taut, masculine physique. In fact, according to the American Society of Plastic Surgeons, more than 40 percent of the breast reduction surgeries performed now are for men. And in Manhattan, you have access to the best gynecomastia doctor in New York. Contact Millennial Plastic Surgery today for a consultation.