Facelift NYC, Awake Face Lift Surgeon
Gallery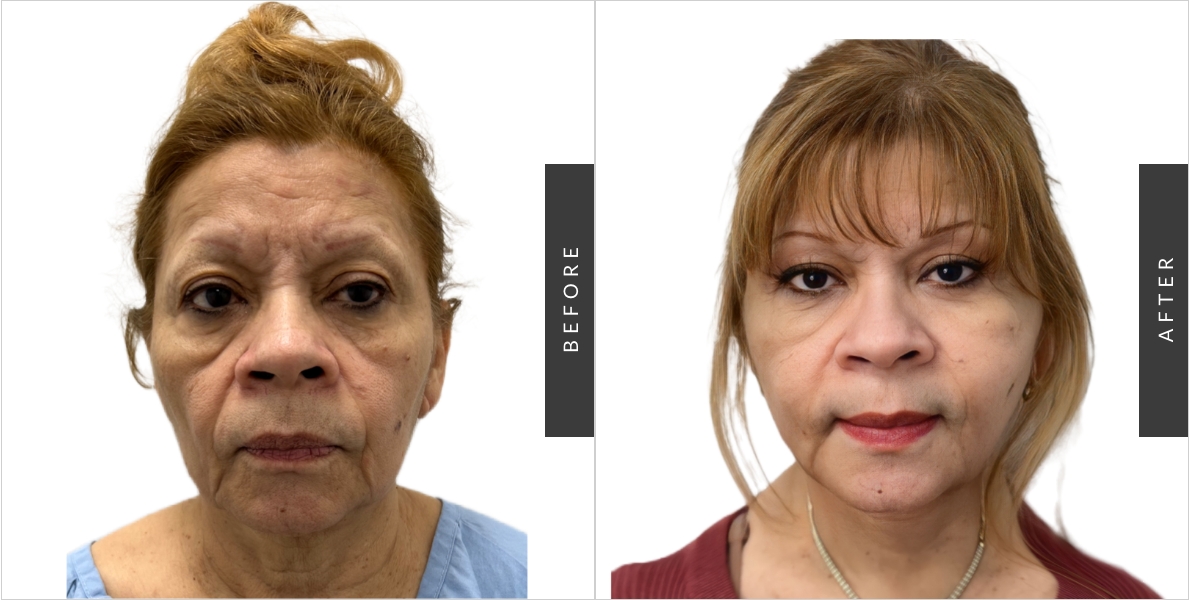 Top-notch service that always exceeds expectations.
What is Facelift Surgery?
Face lift surgery is a cosmetic procedure that restores your youthful appearance by lifting and tightening your facial tissues. A facelift may be just the ticket if you're noticing visible signs of aging such as sagging skin, lost elasticity and deepening wrinkles whenever you look in the mirror. These changes to your skin are caused by a loss of collagen. They can start as early as your 30s and 40s and worsen as you age.
If you're bothered by the changes in the way your face looks, it's time to find out what options are available for restoring a youthful appearance. A face lift, also called rhytidectomy, is one of the best investments you can make in yourself. For expert facelift surgery or other face or body cosmetic surgeries and procedures, visit the Millennial Plastic Surgery.
Clients' Testimonials
I had been feeling self-conscious about the sagging skin on my face for years, but I couldn't find a place where I would feel like doing a facelift. It was until my friend suggested Dr Shokrian. We clicked right away. He and Barbara were incredibly kind and attentive throughout the entire process. They were honest about what to expect, and what the recovery would be like. They walked me through the surgery and made me feel at ease. The results of the facelift are amazing, and I feel more confident than ever. Thank you, Dr. Shokrian, for all your warmth and professionalism! The best out there!
Clients' Testimonials
I have had several visits to Millennial Plastic surgery. I always look forward to seeing Barbara when I go there. She has the most amazing personality. She is very warm and friendly. She pays attention to detail and take the time to make sure you understand all information. Patient centered care is at the forefront with every experience with her.
Clients' Testimonials
I had my surgery done 2 weeks ago & I had the most amazing experience ever. Dr. Shokrian & the girls are very caring, they made me feel very comfortable, especially Sophia & Barbara. They answered every question I had! I'm more than happy with my results & would definitely recommend MPS to anyone interested in cosmetic surgery!
Why Should I Consider a Facelift?
Both men and women may feel self-conscious about age-related changes to their face or neck. These signs often show up as crow's feet, marionette lines, sagging skin or laugh lines. Fortunately, there are several different treatments that can renew a youthful appearance, but the most effective and permanent option is a face lift. Facial changes corrected with a face lift include when:
There are deep wrinkles and loose skin across your face
Skin from your cheek and jaw areas are sagging, which creates jowls
Facial fat seems to have disappeared, leaving you gaunt and haggard-looking
Fold lines between your nose and the corners of your mouth are deepening
There's loose and saggy skin around your neck
Many people have a face lift because they feel their face makes them look much older than they feel. Having a face lift gives you a chance to project a healthier and more energetic appearance, which can greatly improve your self-confidence.
There's no particular age that's right for having a face lift since signs of aging vary widely between individuals in the same age group. Most men and women start thinking about cosmetic surgery in their 40s, 50s or 60s, but genetics and environmental factors can impact the health of your skin as much as your age group. The right time to consider having a face lift is whenever you're bothered by problems that can be corrected with this procedure.
Read more: How Long Does It Take To Regain Skin Feeling After Surgery?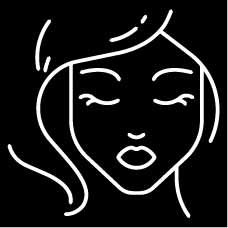 We can't wait to meet you! We offer comprehensive consultations with Dr. Shokrian, and his team both virtually and in person.
212-421-7123
What Are the Types of Face Lifts?
The term face lift refers to a variety of different procedures. The differences between these procedures are based primarily on which parts of your face or neck are targeted. Some types of face lift surgery include:
Traditional face lift. A traditional face lift is also called superficial musculoaponeurotic system technique (SMAS). When you have a traditional face lift, skin is separated from the underlying tissues. Muscles and skin are tightened and repositioned and fat may be transferred to your face from other areas of the body to restore its shape.
Mini face lift. This type of facelift targets your neck and jawline. It's usually done to remove or reduce the appearance of jowls. It's also a good choice if you're just starting to show signs of aging and don't have much skin that's loose.
Mid face lift. This type of face lift targets the area below your eyes and above your mouth, which is the middle third of the face. It's also known as a cheek lift. When you have this procedure, your facial structure becomes more well-defined. Imbalanced or nagging cheek imperfections can be corrected with a cheek lift in NYC so that there's less sagging and no longer a sunken appearance.
Deep plane face lift. Deeper tissues and structures of your face can be repositioned using this type of facelift. Muscles and fat pads may be repositioned without tightly pulling the skin.
A face lift is an individualized procedure that can be customized for your unique goals, and your NYC surgeon works with you to determine the best treatment options for you. Surgeons sometimes do the same procedures but refer to them by different names, so when you talk to your Manhattan plastic surgeon, be sure you understand all your options.
The team is knowledgeable, responsive, and a pleasure to work with.
What Happens during a Consultation for a Rhytidectomy?
When you're considering a face lift, the first step is to set up a consultation with a skilled, experienced Midtown Manhattan plastic surgeon who's board certified in facial plastic surgery. During this consultation, be prepared to answer questions your surgeon may ask, such as:
What are your aesthetic goals for facelift surgery?
Do you have any existing medical conditions?
What types of medication are you on?
What types of surgery have you previously had?
Your NYC surgeon evaluates your overall health and determines if your expectations are realistic. Dr. Shokrian may take measurements or photographs of your face and discuss different procedure options. He explains what you can expect if you decide to go through with a facelift or any other cosmetic procedure.

56 West 45th Street, 4th floor
New York, NY 10036 3190 Riverdale Ave. Level C #4A
Bronx, NY 10463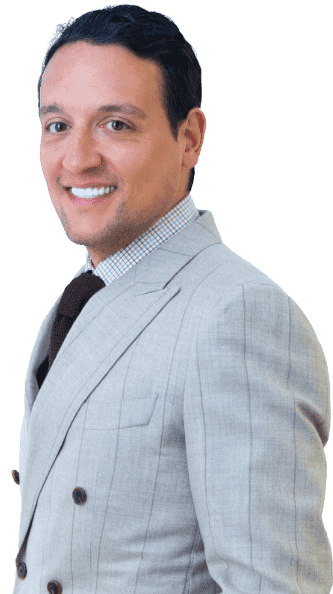 The team is knowledgeable, responsive, and a pleasure to work with.
Who's Not Suited to Get a Face Lift?
Some medical conditions may cause your doctor to advise against having a face lift at this time, such as those that increase the risk of having complications and not being able to heal properly. Some factors that preclude you from having a facelift include:
Bleeding disorders
Heart disease
Poorly controlled diabetes
If you can't get a face lift right now, your doctor may suggest alternative forms of treatment, such as injectables and fillers through Millennial Plastic Surgery's MedSpa.
Read more: What Is a Brazilian Butt Lift & How Long Does It Last?

How Do I Prepare for a Face Lift?
Your doctor provides detailed instructions on what you need to do to prepare for your face lift. Some of these instructions include:
Having a medical evaluation, including bloodwork
Discontinuing certain medications for a certain duration before and after your procedure
Avoiding anything that may thin your blood, such as aspirin or non-steroidal anti-inflammatory drugs like naproxen and ibuprofen
Refraining from taking some herbal supplements
Applying specific products to your face to prepare the skin
Avoiding direct sunlight on your face
Stopping smoking
Smoking increases the chances of complications so if you're a smoker, plan to avoid smoking for several weeks before and after surgery. You won't be able to eat or drink anything after midnight on the day of the procedure. Make arrangements for a ride home the day of the surgery and for someone to stay with you the first 48 hours after surgery.
What Can I Expect during a Facelift Procedure?
Facelift surgery is usually done on an outpatient basis, so most people go home the same day as the procedure. During a facelift, you can expect a series of steps, including:
Anesthesia. Most people are sedated using general anesthesia. For less invasive procedures, intravenous sedation may be administered instead.
Incisions. Your surgeon makes incisions at your hairline, temples, around your ears or under your chin. The location and size of the incision depends on what type of facelift procedure you've decided to have. Dr. Shokrian is very aware of where he places the incisions too, so you won't have scars that show you've had work done.
Procedure. During your face lift surgery, excess skin may be removed and sagging skin tightened. Facial tissues may be lifted and repositioned. When deep tissues of your face or neck are repositioned, it creates a firmer foundation.
Finishing up. Your skin is carefully laid back on the facial tissues. Incisions are closed using either dissolvable stitches, skin glue or stitches that need to be removed by your surgeon at a follow-up appointment.
After surgery, you spend several hours in the comfort of the plastic surgery facility for observation. The exact time you spend there is based on the procedures you've had done. Afterward, you may have a bandage around your face and you may also have drainage tubes. Before you leave for home, you schedule a follow-up appointment with your surgeon. Remember that a friend or family member has to drive you home.
What Can I Expect after a Face Lift Procedure?
You may have some discomfort, swelling or bruising after a facelift. Your NYC plastic surgeon sends you home with detailed instructions for your recovery from a facelift procedure. These instructions may include:
Taking care of drains and the surgical site
Applying cool packs to your face to reduce swelling and discomfort
Taking recommended over-the-counter pain relievers or prescription medications to take or to apply to your skin
Resting and sleeping with your head elevated
Protecting your skin from the sun
Avoiding strenuous activities for a specified period of time, usually four to six weeks and after a subsequent follow-up visit
Waiting to wear makeup
Not picking at your incision site
Avoiding chemicals, such as hair coloring or bleach
At your first follow-up appointment, the drainage tubes are removed. Your bandage may be replaced by an elastic face sling a few days after surgery. If you have stitches that need to be removed, this usually happens about a week after surgery. Your progress continues to be monitored by your NYC physician at additional follow-up appointments.
The amount of time needed to recover from a facelift varies based on the type of procedure you had. Once the swelling subsides, you can see a noticeable difference in your appearance. Many people are able to return to work in about 10 days, but you may want to wait longer if you're still experiencing swelling or bruising. With or without bruising, plan to spend at least a week focused on rest and recovery.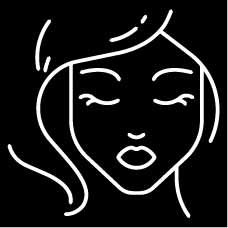 We can't wait to meet you! We offer comprehensive consultations with Dr. Shokrian, and his team both virtually and in person.
212-421-7123
Top-notch service that always exceeds expectations.
What Are the Risks of Face Lift Surgery?
There's some risk involved in any medical procedure, and facelifts are no exception. The risk of complications is rare, but may include:
Bleeding
Infection
Numbness
Hematoma
Scarring
Read more: Butt enhancement surgery
Let your doctor know right away if you get a fever or if you notice inflammation or redness. There's much less chance of complications if your procedure is done by an experienced, reputable plastic surgeon. The top choice in the Manhattan area is Dr. Shokrian at Millennial Plastic Surgery.
Can I Have a Non-Surgical Facelift?
A non-surgical facelift is possible. It relies on minimally invasive techniques to rejuvenate your appearance. If you're self-conscious about signs of aging that are becoming apparent on your face, but aren't ready to consider surgery, there are several temporary non-surgical procedures you may wish to consider such as:
Facial resurfacing. This is a procedure that removes the outer layers of your facial skin using chemical peels or laser light. This leads to improved clarity, texture and tone, as well as skin that feels firmer and smoother.
Facial fat transfer. This procedure restores volume and provides facial rejuvenation by moving fatty tissue to the face from another part of your body.
Thread lift. A thread face lift is a non-surgical procedure in which your doctor places medical grade thread under your skin and pulls it into a tighter position.
Facetite. This form of treatment targets fat and loose skin using radiofrequency energy directed at and below the skin to stimulate the production of collagen. Signs of aging such as sagging jowls and marionette lines can be noticeably improved in just one treatment.
Accutite. This is another skin tightening treatment that uses radiofrequency to tighten and rejuvenate skin with precision.
Non-surgical facelift procedures are completed quickly with little or no downtime. If you're concerned about the cost of a facelift, these treatments are much more affordable than a surgical procedure. Non-surgical options definitely improve your appearance, but the changes are less dramatic and don't last as long as surgical face lifts.
Can Other Procedures Be Combined with a Face Lift?
Once you've decided to go through with a face lift, you may want to consider having additional procedures at the same time to save money or to achieve specific results. There are many options available in cosmetic surgery to improve the appearance of your facial features, such as:
Neck lift.
Brow lift.
Eyelid lift.
Chin augmentation.
Rhinoplasty.
During your consultation, you and your surgeon discuss your goals. Together, you decide if a face lift is right for you, what other procedures might enhance your appearance and whether it may be a good idea to do another procedure at the same time as your face lift.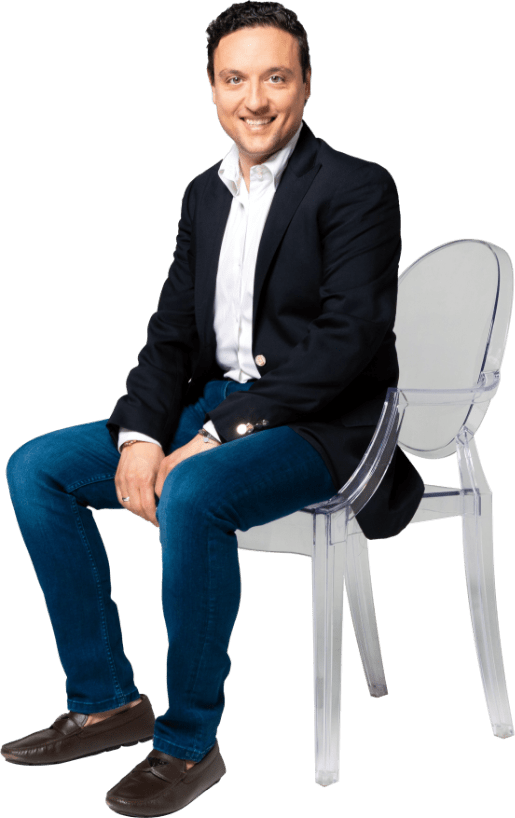 Top-notch service that always exceeds expectations.
How Much Does a Face Lift Cost?
The average cost of a face lift is around $8,000, but the cost varies widely, based on a number of factors. Your treatment plan is customized for you, which determines your face lift cost. Since there are several procedures in a facelift, you only pay for what you have done.
Other points to consider when deciding whether to invest in your image include:
The extent of your procedures
Additional costs besides the facelift itself, such as anesthesia, medical tests and prescriptions
A face lift, a cosmetic procedure, isn't covered by health insurance, although help may be available in the form of different financing options
Saving on costs for the surgical suite, staffing and anesthesia when you get multiple procedures done at one time

56 West 45th Street, 4th floor
New York, NY 10036 3190 Riverdale Ave. Level C #4A
Bronx, NY 10463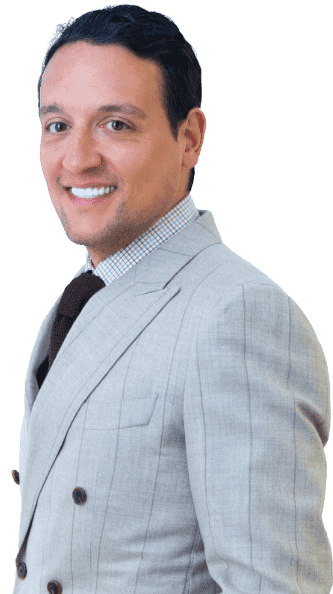 How Long Do Results from a Face Lift Last?
While the aging process continues, a good facelift lasts up to 10 years and longer. Having a face lift does allow you to enjoy a more youthful appearance for a longer period of time than non-surgical options. You can extend the results you get by making healthy lifestyle choices, such as:
Drinking plenty of water
Including healthy and nutritious foods in your diet
Getting regular exercise
Avoiding smoking and excessive alcohol drinking
The results of a face lift done by the best plastic surgeon in New York make you look like a younger version of yourself. Your Manhattan cosmetic surgeon combines art and science to achieve the right positioning of your facial tissues for a natural and youthful look. After you have a face lift done by an expert, you may end up feeling like you've successfully turned back time.
Facelifts are among the most commonly performed procedures in the field of cosmetic surgery. Don't continue to cringe when you look in the mirror or wear turtlenecks or scarves to conceal your neck. If you're thinking about a facelift, neck lift or cheek lift in NYC, contact Millennial Plastic Surgery today to schedule a consultation.