Service that exceeds expectations every time.
What Is a Mini-Facelift?
Think of a mini-facelift as a modified face lift procedure. Signs of aging don't appear overnight, but there's a good chance they first show up in the lower part of your face, and that's where this mini surgical cosmetic procedure is focused. It's a shorter procedure that's not as extensive as a full facelift, but it can rejuvenate your appearance by tightening and repositioning your skin for a more youthful appearance. You'll hear many different names for a mini-facelift, including:
Lunchtime facelift
Weekend face lift
Ponytail face lift
Lifestyle lift
Band-Aid lift
Short scar lift
S-lift
A mini-facelift addresses wrinkles and sagging skin soon after they start, while the issues you're having are still relatively minor. You don't need a massive transformation at this point, just a slight tweak to your appearance. Your cosmetic surgeon can achieve a naturally rejuvenated look with this minimally invasive procedure.
Age-related changes can be unsettling to both men and women. Fortunately, a variety of cosmetic procedures are available to resolve these changes with non-surgical options like injectables and fillers and surgical procedures such as lip augmentation, a neck lift surgery and facial resurfacing. In Midtown Manhattan, if you're considering a mini facelift procedure or other aesthetic procedures on your face or body, visit Millennial Plastic Surgery.
Clients' Testimonials
I had been feeling self-conscious about the sagging skin on my face for years, but I couldn't find a place where I would feel like doing a facelift. It was until my friend suggested Dr Shokrian. We clicked right away. He and Barbara were incredibly kind and attentive throughout the entire process. They were honest about what to expect, and what the recovery would be like. They walked me through the surgery and made me feel at ease. The results of the facelift are amazing, and I feel more confident than ever. Thank you, Dr. Shokrian, for all your warmth and professionalism! The best out there!
Clients' Testimonials
My facelift has made me feel like a brand new person. The procedure was quick and painless, and the results have been truly remarkable. I couldn't be happier with the outcome.
Clients' Testimonials
Sophia helped me tremendously if it wasn't for her , I probably would have never gone through with my surgery! She made me feel so comfortable and like she genuinely cared for me ! I love my results so far and dr Shokrian is AMAZING with his work. I can finally say I'm happy and confident with myself. Thanks to everyone there but especially SOPHIA.
Why Would I Want a Mini Facelift Near Me?
Before the aging process sets in, the fat in your face is distributed evenly and your skin is firm with small or invisible pores. As time passes, facial fat loses its volume and shifts downward thanks to gravity, causing your features to sink and your skin to loosen and sag, which stretches out your pores and gives you a tired appearance. Once you notice this starting to happen, you may not feel as good about your appearance as you used to.
Cosmetic procedures have come a long way over the last few decades. Having small improvements done to your face is no longer only an option for the ultra-wealthy. The many reasons to want a mini-facelift in NYC include:
You can obtain a quick transformation and subtle enhancements that aren't dramatic.
The cost of a mini facelift is less than a full face lift.
It's much less invasive than a traditional facelift.
Mini facelift recovery is much shorter, with far less downtime.
Mini facelift before and after pictures show the subtle contours and face rejuvenation better than injectables alone, but not as glaring as a full face lift.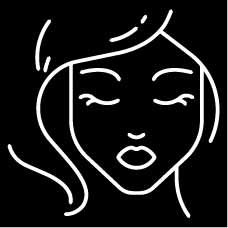 We can't wait to meet you! We offer comprehensive consultations with Dr. Shokrian, and his team both virtually and in person.
212-421-7123
Their dedication to providing exceptional service is evident in their work.
What Types of Facial Issues Do Mini-Facelifts Address?
When you're just starting to experience lost volume or early sagging of facial skin, you may not need or want a full facelift. But a mini-facelift solves many of the problems that you start to experience as early as your 20s and 30s, such as:
Marionette lines, which are vertical lines between your mouth and chin
Sagging skin below your jawline, known as jowls
Dropped cheeks that look hollow and not as attractive as they used to
A loss of jawline definition
Laugh lines on both sides of your mouth
When you start to have natural collagen losses and gravity begins to do a number on your face, everything looks less firm or a lot lower than it used to. A glance in the mirror tells you that you look a lot older than you are and certainly older than you feel. If you've wished for a way to reduce the signs of early aging that have started to creep up on you, this procedure may be exactly what you're looking for.
How Does a Mini Facelift Work?
A mini facelift targets the lower part of your face, typically the area between the corners of your eyes and the corners of your mouth, but including any jowls along your jawline, rather than targeting your entire face. The way it works involves:
Lifting the skin upward using small incisions
Repositioning facial tissues by pulling them back
Removing excess skin for a tighter look
It's a simple procedure that provides natural results for those looking for a small to moderate improvement of areas in the lower third of your face that are starting to sag. Instead of waiting for things to get worse, a slight lift may be all you need for now to restore a more youthful look. Many people find that a small adjustment makes a big difference in their appearance and in the way they feel about themselves.

56 West 45th Street, 4th floor
New York, NY 10036 3190 Riverdale Ave. Level C #4A
Bronx, NY 10463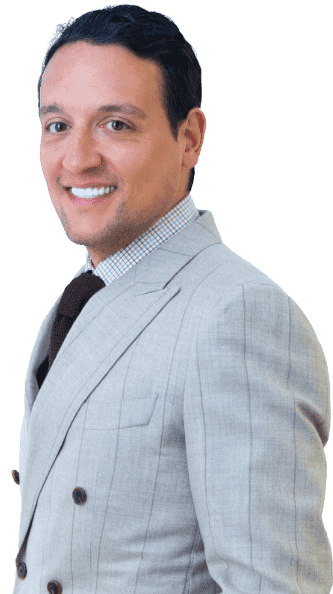 How is a Mini Facelift Different from a Full Face Lift?
A full face lift, called a rhytidectomy, is a surgical procedure that lifts and tightens facial tissues and aims to correct aging-related problems such as skin laxity and drooping. A mini-facelift is a similar procedure, but several differences exist between these two procedures, such as:
Time needed for the procedure. A mini-facelift usually takes two or three hours, while a traditional face lift may take as long as eight hours.
Time needed for recovery. A mini facelift causes less swelling and bruising than a full face lift. Since it's a quicker and less involved procedure, it requires a shorter mini facelift recovery, too.
Length of time results last. A full face lift is a more extensive procedure than a mini facelift, so it's no surprise that the changes you enjoy from a full facelift last longer than those you obtain from a mini-facelift.
Facial area. Mini-facelifts focus on the lower part of your face, while a full face lift may also include treatment to your brow and forehead.
Size of incisions. The incisions needed for a mini facelift are simpler than those needed to do a full facelift. This means scars are smaller and more easily hidden.
Cost. The cost of a mini facelift may be quite a bit lower than a conventional facelift, possibly as low as half as much.
The best candidates for a mini facelift have mild to moderate amounts of sagging in the lower face. If you have significant amounts of loose skin, you may be a better candidate for a traditional face lift. A mini-facelift may be a good choice if aging-related changes aren't far advanced, and you're looking for a conservative approach to having work done to your face.
What Can I Expect during a Consultation for a Mini Facelift?
If you're wondering if you should have a mini-facelift, schedule a consultation with an experienced NYC plastic surgeon like Dr. David Shokrian at Millennial Plastic Surgery. At your consultation, he asks you questions to determine if you're a good candidate for a mini-facelift procedure. These questions may include:
What are you hoping to achieve from a mini-facelift?
Do you have any existing medical problems, or is there a history of medical problems in your family?
Are you on any types of medication?
Have you had any other types of surgery before?
Your Manhattan doctor examines your face and neck for skin quality, facial structure and signs of aging. He reviews your health history to make sure you don't have any conditions that disqualifies you from a surgical procedure, such as:
Heart disease
High blood pressure
Diabetes that's not well controlled
Bleeding disorders
A history of keloid scarring
Be sure to ask the doctor any questions you may have at your consultation. If a surgical procedure isn't recommended for you at this time, Dr. Shokrian may suggest alternative forms of treatment, such as a non-surgical facelift available through the company's medical-grade spa.
Am I a Good Candidate for a Mini Facelift Near Me in NYC?
If you're concerned with early signs of aging on your lower face or jawline, but aren't ready for a full face lift, you may be a good candidate for a mini-facelift, as long as you're in good health. Once your Manhattan doctor determines you're a good candidate, he may take photographs and measurements of your face.
You may think you're too young or too old for a mini-facelift, but your age isn't likely to disqualify you. The most common age for mini facelifts is the early 40s, but people who are younger or older than that may be good candidates for this procedure. A variety of factors affect the way your skin ages, including:
Genetics
Smoking
Diet
Hydration practices
Lifestyle
Underlying chronic medical conditions
Sun exposure
You know yourself better than anyone else does. If the appearance of your skin is making you unhappy, don't let age hold you back from scheduling a consultation. Your cosmetic surgeon customizes your treatment program, based on what's most likely to give you the best results from all the facial regeneration options.
How Can I Prepare for Mini-Facelift Surgery?
Once your Manhattan plastic surgeon has scheduled your mini-facelift, you're given detailed instructions on how to prepare for your procedure. What you need to do to get ready may include:
Getting lab work and other necessary medical tests
Refraining from taking anything that may cause your blood to thin, such as aspirin, herbal supplements and non-steroidal anti-inflammatory drugs like naproxen or ibuprofen
Avoiding alcohol for at least a couple of weeks before surgery
Applying any recommended products to get your skin ready for what's ahead
Picking up prescriptions now to take either before or after the procedure
Making arrangements for a ride home on the day of your mini-facelift since you won't be able to drive right away
If you're a smoker, you must quit. Smoking affects your body's ability to heal. Nicotine is a vasoconstrictor, which can cause unnecessary circulatory complications. For this reason, tobacco products should be avoided for at least a few weeks before and after your surgery.
What Can I Expect during Mini-Facelift Surgery?
A mini-facelift is an outpatient procedure, so you go home the same day. On the day of the procedure, avoid eating or drinking for at least six hours before reporting to the surgical center or as instructed by your NYC plastic surgeon. Don't wear jewelry or make-up on that day. During your mini-facelift surgery, you can expect a series of steps that include:
Anesthesia
Incisions
The facelift procedure
Closing
Anesthesia
In most cases, mini-facelifts are done using IV sedation and local numbing agents. Before the procedure, the best type of anesthesia for you is discussed, and you're given either general anesthesia or a sedative for an awake surgery.
Incisions
Your Manhattan plastic surgeon makes incisions at the top of each ear. The incisions extend down and around your earlobe.
The facelift procedure
Your NYC facelift surgeon closes incisions using sutures.
Closing
The length of time needed for a mini-facelift varies, but it's usually less than four hours. You remain in recovery for a short period of time for observation. Once you're cleared, you're sent home with bandages over your stitches. You may also have drains under the bandages.
Before you leave, an appointment is scheduled for a follow-up about 10 days after your surgery. At this appointment, your progress is evaluated, and your Manhattan plastic surgeon most likely removes the stitches and drains.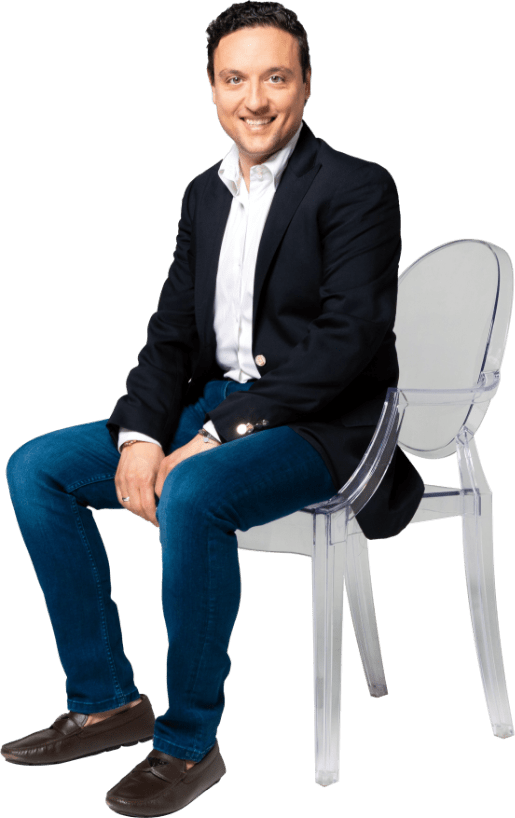 What Are the Facelift Post-Operative Instructions?
Rest and minimal activity are important components of the healing process, so they play an integral role in your facelift post-op instructions. Have a friend or family member stay with you for the first two or three days after surgery, especially if you have children or pets that may need care or attention. Your detailed facelift post-operative instructions may include:
Resting for at least the first 24 hours with your head elevated
Keeping incision sites clean and dry for the first 24 hours
Continuing to use several pillows under your head
Sleeping on your back for the next few days
Applying ice cold compresses to areas of swelling or discomfort
Taking prescribed medications as directed, which may include antibiotics and pain medication
Avoiding alcohol while taking any prescribed medication
Drinking plenty of fluids to avoid dehydration
Being careful when combing your hair to avoid pulling on sutures
Refraining from coloring or applying a perm to your hair for at least four weeks
During your mini facelift recovery, you may experience mild to moderate pain, which you can control easily with medication. Expect to experience some swelling and bruising, but this heals quickly, usually within one week.
Follow your Midtown Manhattan doctor's facelift post-op instructions regarding when you can resume daily activities. Avoid lifting and bending for at least a couple of weeks and strenuous exercises for four to six weeks. Depending on your doctor's recommendations, you may not be able to return to work for one to three weeks.
How Does Dr. Shokrian Reduce Risks and Side Effects?
When you're in the hands of a highly experienced surgeon like Dr. Shokrian, the chance of risks or side effects from a mini-facelift or any other cosmetic procedure is greatly lowered. He and his staff are detail-oriented and highly skilled. Ways that Dr. Shokrian reduces the risks and side effects of a mini-facelift include:
An extensive medical history is taken before any procedure, so be honest and thorough when providing information to your doctor about any conditions you have.
Dr. Shokrian is a board certified plastic surgeon who makes it a priority to stay on top of the latest developments in the field of plastic surgery.
Surgical equipment is checked and rechecked to ensure error-free top performance.
He employs best NYC plastic surgeons.
Dr. Shokrian is motivated by the pursuit to be the best. He and the rest of the team at Millennial Plastic Surgery are committed to safeguarding your well-being and health and to providing thorough, ongoing care to help you enjoy a safe and smooth recovery. They want to hear right away if you experience any symptoms that concern you, such as extreme swelling, bleeding or any type of discharge that saturates the bandage, numbness or signs of infection.
Can a Mini Facelift Be Combined with Other Procedures?
Your needs and goals are distinctly your own. For a comprehensive approach to facial rejuvenation, you may combine a mini facelift with a number of other procedures, including:
Non-surgical anti-aging treatments complement a mini-facelift by adding volume to the skin's surface and smoothing out fine lines and wrinkles. Procedures that you can combine with a mini-facelift or performed as an alternative for anyone who's not yet ready to consider surgery include:
Facial resurfacing. Resurfacing is a procedure in which laser lights or chemical peels are used to remove the outer layers of skin. It treats minor facial flaws and leads to firmer and smoother skin.
AccuTite. Radiofrequency energy is used to eliminate fat cells, while tightening and rejuvenating your skin.
FaceTite. This minimally invasive form of treatment stimulates the production of collagen. It uses radiofrequency waves, producing dramatic
For some people, non-surgical options make more sense than a surgical procedure, particularly when the priority is improving your overall skin tone and texture or restoring volume rather than eliminating sagginess. Injectables and fillers are non-surgical temporary options for smoothing wrinkles, replacing lost volume and providing facial rejuvenation.
During your consultation, you and your Manhattan plastic surgeon discuss your cosmetic goals. Your surgeon determines if a mini-facelift is the best option for you and whether to do other procedures at the same time. He also explains your alternatives, how they work and which is likely to be the best choice for you.
Is a Mini-Facelift Good after Getting a Face Lift in the Past?
If you've had a face lift in the past, there are some scenarios that may make you consider getting a secondary procedure, such as a mini-facelift. Examples of reasons you may want to consider a mini include:
To restore results that have started to degrade over time
To correct issues from a prior surgery that led to disappointing results
To be considered for revision surgery, you need at least six months since the prior face lift to allow the tissues time to heal. Waiting six to eight months or longer makes it easier for your surgeon to evaluate what needs to be corrected. You can be considered a good candidate for secondary surgery as long as you're in good health. For the best results from any cosmetic procedure, consult a NYC plastic surgeon with an excellent reputation and plenty of experience.