Efficient and effective service that always delivers on its promises.
What Is a Mini Neck Lift?
As the name implies, a mini neck lift is not as invasive as a full neck lift. Also referred to as platysmaplasty, the mini neck lift is a cosmetic surgical procedure that targets the area under your chin and the upper neck. A submental platysmaplasty, not to be confused with a submentoplasty, is designed to tighten and smooth loose or sagging skin in this area, creating a more youthful and defined neck without the need for a long-drawn-out recovery before you can go out in public without a scarf around your neck.
Unlike a traditional neck lift, a mini neck lift is a less invasive procedure that typically involves smaller incisions and a shorter recovery time. The procedure may involve removing excess fat or tightening muscles in the neck area. It may also involve using sutures or other techniques to lift and tighten your skin.
Mini neck lifts usually are performed as an outpatient procedure with just local anesthesia, and most people return to normal activities within a few days to a week after the procedure. The specific details of the neck lift depend on your needs and goals. At Millennial Plastic Surgery in Manhattan, Dr. David Shokrian listens closely to your ideas and concerns and only recommends the single incision neck lift if he believes it helps you reach your goals.
Clients' Testimonials
I have had several visits to Millennial Plastic surgery. I always look forward to seeing Barbara when I go there. She has the most amazing personality. She is very warm and friendly. She pays attention to detail and take the time to make sure you understand all information. Patient centered care is at the forefront with every experience with her.
Clients' Testimonials
I was so unsure of getting surgery. So many questions things that can go wrong. Went to Millennial. The office was gorgeous. I met Janet, Margaret, and Nikki. Phenomenal staff. They made me feel comfortable and answered all of my questions. Then there is Dr. David. He did my consultation. He didn't rush me. He answered all of my questions and put me at ease. I am still in my healing stages so awaiting my results. I am so happy I decided to go with Dr. David. I also am grateful that after the surgery the staff was still very helpful. I heard of horror stories that after surgery you can't reach anyone. Not at Millennial. They truly have your back
Clients' Testimonials
I had my surgery done 2 weeks ago & I had the most amazing experience ever. Dr. Shokrian & the girls are very caring, they made me feel very comfortable, especially Sophia & Barbara. They answered every question I had! I'm more than happy with my results & would definitely recommend MPS to anyone interested in cosmetic surgery!
What Are the Benefits of a Submental Platysmaplasty?
A mini neck lift is a surgical procedure that provides a number of benefits when you're seeking to improve the appearance of your neck. Submental refers to the area under your jaw that forms a triangle that too often doesn't respond well to diet and exercise. In fact, it's usually after a successful diet and exercise program that you may begin to see more waddling and loose skin in the submental region.
This is an area that shows up from the front and sides in pictures and more importantly, in the mirror. It's the feature that can ruin a perfect makeup job or new hairdo. If you can't grow a substantial beard to cover it up, you may look for other benefits of a mini neck lift that include:
Reduced sagging. A mini neck lift reduces sagging skin and excess fat deposits in your neck area. This results in a more youthful, toned appearance, allowing the taut neck muscles to show through your skin.
Improved contour. By removing excess skin and fat, a mini neck lift creates a more defined jawline and neck contour.
Enhanced self-confidence. For many people, a mini neck lift boosts self-confidence and self-esteem by improving your appearance.
Minimal scarring. Because a mini neck lift is a less invasive procedure than a full neck lift, there is typically less scarring and a faster recovery time.
Long-lasting results. While the results of a mini neck lift may not be as dramatic as a full neck lift, they can still be long-lasting and improve the overall appearance of your neck for many years.
Because every person's experience with a mini neck lift may differ, you should discuss the potential risks and benefits of the procedure with an experienced NYC plastic surgeon. One like Dr. Shokrian can tell you if it's the right option for you.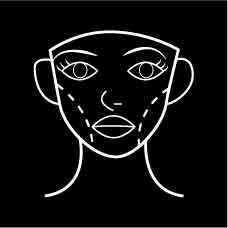 We can't wait to meet you! We offer comprehensive consultations with Dr. Shokrian, and his team both virtually and in person.
212-421-7123
What Are the Differences Between a Mini Neck Lift and a Normal Neck Lift?
A mini neck lift is a less invasive version of a traditional neck lift, designed to address minor signs of aging in the neck area. The main differences between a mini neck lift and a normal neck lift are the extent of the procedure and the level of correction achieved. A mini neck lift typically involves:
Smaller incisions
A shorter recovery time
Local anesthesia possibly with light IV sedation to ensure your comfort
Focus on improving the appearance of your jawline and upper neck area by tightening loose skin and underlying muscles
In contrast, a normal neck lift is a more comprehensive surgical procedure that involves:
Larger incisions
A longer recovery period of four to six weeks
General anesthesia
Repositioning or removing excess skin
Tightening underlying muscles
Removing or redistributing fat
Ultimately, the choice between a mini neck lift and a normal neck lift depends on your needs and goals, as well as your overall health and medical history.
Who's an Ideal Candidate for a Mini Neck Lift?
A mini neck lift is ideal if you have mild to moderate sagging or loose skin in the neck area, but don't need or want a full face lift. An ideal candidate for a mini neck lift is someone who:
Is in good overall health
Has realistic expectations for the outcome of the procedure
Is a non-smoker or willing to quit smoking for a period of time before and after the procedure, since smoking has a negative impact on your healing process
Have good skin elasticity
Are at a stable weight
Have a neck with excess fat or skin that's not responded to diet and exercise
And while this is a perfect procedure for younger people with mild sagging and not too much of a waddle, it's appropriate at any age as long as you understand the limitations of the procedure. Your New York City surgeon can show you before and after pictures of other people who underwent the procedure and may even create a projection of what a mini neck lift might do for your facial profile.
What Happens During a Mini Neck Lift?
A single incision neck lift, also known as a limited-incision neck lift or a lower rhytidectomy, focuses on rejuvenating the lower third of your face and neck area. This type of neck lift targets mild to moderate skin sagging, excess fat and muscle laxity that occurs with age or weight loss. During a mini neck lift, basic steps are followed that may include:
You need just local anesthesia with sedation, although general anesthesia is available, depending on the extent of the surgery and your preferences.
Your doctor makes small incisions around your ears and under your chin, unless your surgeon recommends a single-incision process.
The incisions are typically shorter and less extensive than those used in a traditional neck lift.
Underlying muscles and tissues of the neck and jawline are then lifted and tightened, removing any excess fat and trimming away any sagging skin.
Since this is an outpatient procedure and chances are you didn't need general anesthesia, you can leave after a short period of recovery. You should have someone to drive you home since you'll still be numb and possibly a bit disoriented after the sedation.
Impressed with the personalized and attentive service provided.
What Is Submental Platysmaplasty Recovery Like?
The recovery time for a mini neck lift is typically shorter than that of a traditional neck lift. You can usually return to your normal activities within a few days to a week after the procedure. Follow your surgeon's post-operative instructions carefully to ensure proper healing and optimal results.
The final results of a mini neck lift may not be visible until several weeks or even months later, as swelling and bruising gradually subside and your skin fully heals. During your recovery, you can expect:
To experience some mild discomfort, swelling and bruising in the treated area, although you can manage these side effects with pain medication and cold compresses
To wear a compression garment to reduce swelling and support your neck during the initial healing period
To return to work and normal activities within a week or two after the procedure
To avoid strenuous activity and heavy lifting for several weeks
To refrain from smoking for at least three weeks

56 West 45th Street, Floor 4, New York, 10036 3190 Riverdale Ave. Level C, 4A, Bronx NY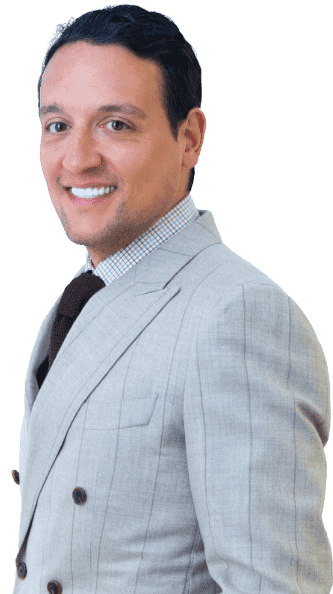 What Results Can I Expect from a Mini Neck Lift?
The results of a mini neck lift vary depending on your unique anatomy, the extent of the procedure and your overall health and healing ability. Typically, a platysmaplasty lifts sagging skin under your chin, smooths out wrinkles that form on your neck and removes excess fat beneath your chin. The procedure also helps define the jawline and create a more youthful and refreshed look.
You must have realistic expectations about the results of a mini neck lift. While the procedure can create significant improvements, it may not be able to address all the concerns you have about your neck and jawline. To ultimately reach the goals you hope to achieve, you may need to add another plastic surgery procedure or medical spa treatment, such as injectables and fillers, such as:
Additionally, the results of a mini neck lift may not be permanent, as the natural aging process continues to cause some degree of skin laxity and muscle weakness over time. Plan on getting boosters about every five to 10 years to maintain your sleek-looking neckline.
How Much Does a Mini Neck Lift Cost?
The cost of a mini neck lift depends on several factors, such as the location, the surgeon's experience and the extent of the procedure. The average cost of a mini neck lift in the US starts at $2,500, but the average cost is around $4,500.
But these figures are just estimates. Your actual cost may be higher or lower depending on your specific circumstances. Contact Millennial Plastic Surgery for information about financing options that may be available if you need it.