Breast Reduction, Mammoplasty Surgeon
Gallery



Incredible service! The team went above and beyond to help us.
What Is a Breast Reduction?
Popular culture has glorified large breasts as the dream of every woman, but that isn't it always true. In fact, a breast reduction is sometimes medically necessary. While some women have overly large breasts courtesy of their genes, most others see their breasts grow and droop from pregnancies or weight fluctuations. Large breasts not from augmentation often cause pain and lifestyle limitations.
Breast reduction surgery, also called reduction mammoplasty, is a surgical procedure that addresses the size and weight of your large breasts. While the procedure for reducing your breasts may be done for cosmetic reasons, some women today need this surgery for medical reasons. Regardless why you opt for this procedure, you still need a talented cosmetic surgeon to achieve your goals.
At Millennial Plastic Surgery in Midtown Manhattan, you find Dr. David Shokrian, one of the premier breast reduction surgeons in NYC. He works with you from your initial consultation to improve the shape of your bust. The renowned cosmetic surgeon and his team have the expertise and medical equipment to improve your quality of life through custom breast procedures.
Read more: What's the Difference Between a Breast Reduction and a Breast Lift?
Clients' Testimonials

Dr Shokrian changed my life forever. My only regret is not going for my Breast surgery a lot sooner because my life has truly changed. I especially love the comments and looks I get from people that know me and even from people that don't. I will forever be indebted to Dr. Shokrian and his staff.
Clients' Testimonials
This place was very good. The kindness and helpfulness of the staff was awesome. I loved Jess and my massages from Maribel..she was so good I wanted an 8 ounce bottle of milk and my bed after. Overall Dr. Shokrian was very honest in what he could do and what he couldn't which made my choice even easier.
Clients' Testimonials
I had my surgery done 2 weeks ago & I had the most amazing experience ever. Dr. Shokrian & the girls are very caring, they made me feel very comfortable, especially Sophia & Barbara. They answered every question I had! I'm more than happy with my results & would definitely recommend MPS to anyone interested in cosmetic surgery!
Prompt, reliable, and always delivers high-quality results.
When Is Breast Reduction Necessary?
NYC breast reduction is an invasive surgical procedure, but it provides relief from the weight of heavy breasts. Also, if you have concerns about the large size of your breasts, a breast reduction mammoplasty may be a solution for you. Factors that may make breast reduction necessary or worthwhile include:
Relieving severe physical symptoms. If the size of your breasts causes physical pain — including neck strain, headaches, shoulder pain, low back pain or chronic skin infections under the fold of your breast — a reduction mammoplasty may be a necessary medical procedure.
Improving your physical activities. When your breasts get in the way of your physical activities, such as playing sports or exercising, a breast reduction in NYC solves your problems. The surgical procedure enables you to participate in all your favorite activities. Your procedure may even be deemed medically necessary.
Helping you avoid medical issues. Breast reduction surgery allows you to enjoy a more active lifestyle, which prevents medical problems such as high blood pressure or diabetes.
Improving your quality of life. If you have problems with your posture or if you're feeling body pain related to your breast size, consider breast reduction surgery. Ask Dr. Shokrian if it's covered by your health insurance.
To qualify for breast reduction, you must be in good overall health and have realistic expectations. Smoking and taking certain medications may disqualify you, but Dr. Shokrian guides you toward the most appropriate procedure to help you reach your goals.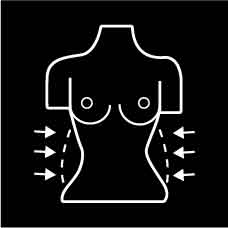 We can't wait to meet you! We offer comprehensive consultations with Dr. Shokrian, and his team both virtually and in person.
212-421-7123
Great communication and excellent customer support.
What Are the Cosmetic Benefits of Breast Reduction?
While you can choose breast reduction for medical reasons, the procedure also offers cosmetic benefits to ease your mind and provide the figure you want. You can change your appearance by reducing the size and shape of your large breasts for many reasons. The cosmetic benefits of reduction mammoplasty include:
You enjoy tighter, body-hugging clothing, including flattering swimsuits and bras.
You have an overall improved appearance when you have breasts that are more proportionate to your body.
Firmer and better sculpted breasts give you a more youthful appearance.
You feel better in your own skin when enjoying outdoor activities or social situations.
Breast problems, such as stretched areolas or distended nipples, no longer cause you concerns.
The new size of your breasts eases your mental distress due to body image issues.
Your breasts make up a big part of your sexual appeal. With this cosmetic surgery, you finally get your groove back because you look and feel younger. You gain more confidence to be in relationships without being self-conscious about the way your large breasts hang.
What Are the Different Types of Breast Reduction?
The best breast reduction surgeons have developed different techniques over the years. Dr. Shokrian draws on these techniques to choose the one that's right for you. Common breast reduction types include:
Liposuction breast reduction. Liposuction surgery is a minimally invasive procedure used to remove fat and tissue from your breasts. The procedure works if you require a minimal reduction in your breasts. It involves a smaller incision and scar than traditional surgery. Liposuction for breast reduction doesn't change the shape and contour of your breasts, the appearance of your areola or the position of your nipples.
Vertical reduction pattern. For this technique, your plastic surgeon makes incisions that leave a lollipop scar. One incision circles the edge of your areola, and another runs from the lower edge of your areola to the crease beneath the breast. The vertical reduction pattern is ideal for patients who require minimal tissue removal. This method also improves breast sagging and helps reshape and lift your breast.
Inverted-T breast reduction. If you have large breasts that require more tissue removal, the inverted T, also called an anchor pattern, may be ideal. The technique includes the two incisions in the vertical reduction procedure and another one following the crease underneath your breast.
Gynecomastia breast procedure. This breast reduction procedure addresses gynecomastia, a condition in which men suffer excess breast tissue or fat in one or both breasts.
Breast reduction for gender affirmation. Breast reduction forms part of the surgical procedure for gender reassignment. Your cosmetic surgeon reshapes your chest to conform to a male's appearance.
Breast reduction for breast cancer. Your doctor may recommend a breast reduction procedure as part of your breast cancer treatment. An oncoplastic breast reduction combines cancer removal techniques with aesthetic goals to shape and sculpt your breasts to give you the best appearance.
At Millennial Plastic Surgery, Dr. Shokrian uses a patient-centered approach, meaning he listens to your concerns and explains all of your options. He guides you to refine your aesthetic or treatment goals and then develops a personalized treatment plan.

56 West 45th Street, 4th floor
New York, NY 10036 3190 Riverdale Ave. Level C #4A
Bronx, NY 10463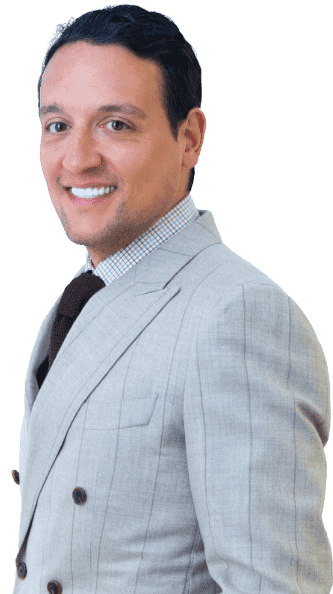 How Is Breast Reduction Procedure Performed?
Breast reduction surgery is an outpatient procedure, which means you go home to recover afterward. Before the surgery, Dr. Shokrian provides instructions, such as which medications to stop taking. You should wear loose-fitting clothing to your appointment. The main steps during your NYC breast reduction procedure include:
Incision marking. After your assessment, your surgeon marks where to make the incisions. The technique to be used determines the location of the incisions. The most common techniques are the inverted-T and the vertical reduction.
Anesthesia. You're given general anesthesia, so you'll sleep during the procedure.
Breast reduction. Once you're asleep, Dr. Shokrian makes the incisions. The process may start with fat removal through liposuction. Your surgeon removes excess tissue, fat, and skin from under the skin through the incisions.
Nipple and areola repositioning. Your breast reduction procedure may include repositioning your nipple-areola complex to make it more erect and prominent on the breast. More prominent nipples are the highlight of your newly shaped breasts. If the areolas are large, the surgeon may make them more proportional to the reduced size of your breasts.
Breast reshaping. Your plastic surgeon uses any excess breast tissue and skin to sculpt your breasts and give them your desired smaller appearance.
Closing. After tissue has been removed and the remaining skin tightened, your surgeon closes the incisions with dissolvable sutures to reduce scarring.
The length of the procedure depends on your specific situation and needs, but the surgery usually takes three to four hours. After you recover at the clinic, you need to have someone else drive you home.
What Can I Expect after Breast Reduction Surgery?
Dr. Shokrian gives you breast reduction post-operative instructions to follow. While you may notice immediate results, your recovery may take several weeks, depending on the extent of the incisions, your overall health, age and the quality of your post-operative care. During this time, you can expect:
Bandaging. After the procedure, your breasts are wrapped in bandages to promote healing and reduce the risk of infection. You must wear a surgical bra to protect your new breasts and promote healing. Keep the incisions clean and dry when changing the dressing.
At-home care. It helps to have someone assist you that first day. Start walking around the house, but don't strain yourself. You may not have full range of motion in your chest for a few days and need help dressing. Avoid alcohol.
Ice. You're encouraged to use ice packs to alleviate the discomfort and swelling. Apply wrapped ice for 10 to 20 minutes every couple hours during the first three days or until most of the swelling subsides.
Discomfort. Once you're home, you can expect some pain for the first few days, along with bruising and numbness. Your doctor prescribes pain medication temporarily. Don't take any other medications for the first 10 days after surgery.
Bathing. After 24 hours, you can shower using gentle soap over the treatment site. Pat the area dry with a soft clean towel afterward. Don't use any alcohol or hydrogen peroxide when washing.
Exercise. Wait three to four weeks before resuming your exercise routine. Protect the sutures and to allow the incisions to heal.
Bra type. As you heal, avoid underwire and push up bras. Wear a sports bra for at least four weeks after your surgery to improve your results.
Diet. Eat well and drink lots of fluids to avoid dehydration.
No smoking. Avoid all forms of nicotine, as it complicates healing and jeopardizes your results.
Follow-up appointment. Keep your follow-up appointment with the cosmetic surgeon so he can review your recovery progress.
Scarring. Scarring is inevitable after breast reduction surgery. They require a year to a year-and-a-half to fade completely, but you can conceal them under your bra.
You can expect to see the final results in two to three months as the swelling decreases. Follow your surgeon's breast reduction post-op instructions to the letter. They ensure the best results and reduce the risk of complications. The staff at Millennial Plastic Surgery is available if you have trouble or questions about your recovery from breast reduction surgery.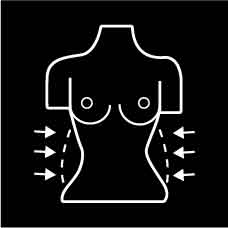 We can't wait to meet you! We offer comprehensive consultations with Dr. Shokrian, and his team both virtually and in person.
212-421-7123
How Much Does Breast Reduction Cost?
Your breast reduction surgery cost varies because it depends on multiple factors. Generally, though, it starts at $7,500. The factors that affect your breast reduction surgery cost in NYC include:
The experience and skill of your cosmetic surgeon
The incision procedure or other techniques involved, which depends on your situation and your goals
The extent and length of your particular breast reduction procedure
Whether you have purely cosmetic goals or you need medical treatment, such as a tumor removed
Your location, as the procedure may cost more in large cities
Any other breast correction procedures you want, such as nipple repositioning or areola reduction
Associated costs, such as hospital charges, anesthesia, pain medications and after-care costs
Insurance doesn't cover the cost of elective surgeries, but if your mammoplasty surgery is medically required, you can expect your insurance company to pay for at least a portion of the procedure. At Millennial Plastic Surgery in Midtown Manhattan, you have the option of flexible payment packages and third-party credit. Contact one of the best breast reduction surgeons in NYC for consultation.