Truly exceeded my expectations with their exceptional service.
What Is Sculptra®?
Sculptra® is a way to counteract the natural aging process that usually means a reduction in facial volume. You may have long ago lost your baby face, but now you may be facing a level of gauntness usually reserved for the very old or very ill. If you find yourself wishing for a way to restore your facial fullness and smooth out those wrinkles beginning to creep all over your face, a good option is a dermal filler called Sculptra.
Sculptra in Manhattan is a safe, biodegradable product that's FDA-approved and has been used since 1999. It may be what you're looking for if you're hoping for a non-invasive approach to treating fine lines, wrinkles and other signs of aging that show up as sunken facial features. When you choose Sculptra in NYC at a medical spa like Millennial Plastic Surgery, you're assured of getting safe treatments designed specifically for you.
Sculptra is made from poly-L-lactic acid (PLLA). It's a biodegradable substance, which is used in surgical implants and dissolvable sutures. Facial rejuvenation is possible without surgery when you opt for Sculptra or other injectables and fillers. The best choice for treatment with Sculptra in Manhattan is at Millennial Plastic Surgery, overseen by one of the area's preeminent physicians — Dr. David Shokrian.
Clients' Testimonials
My facelift has made me feel like a brand new person. The procedure was quick and painless, and the results have been truly remarkable. I couldn't be happier with the outcome.
Clients' Testimonials
This place was very good. The kindness and helpfulness of the staff was awesome. I loved Jess and my massages from Maribel..she was so good I wanted an 8 ounce bottle of milk and my bed after. Overall Dr. Shokrian was very honest in what he could do and what he couldn't which made my choice even easier.
Clients' Testimonials
I had my surgery done 2 weeks ago & I had the most amazing experience ever. Dr. Shokrian & the girls are very caring, they made me feel very comfortable, especially Sophia & Barbara. They answered every question I had! I'm more than happy with my results & would definitely recommend MPS to anyone interested in cosmetic surgery!
Who Can Benefit from Sculptra Treatment?
Anyone concerned about their facial appearance who's going through changes as they get older and is in good health is a viable candidate for Sculptra in Manhattan. You need to have realistic expectations. Some concerns that Sculptra addresses include:
Loss of fullness in your cheeks
Hollowed look under your eyes
Deep wrinkles
Nasolabial folds
Fat loss caused by illnesses
Treatment with Sculptra in Manhattan decreases the appearance of wrinkles and other signs of aging. It's a safe solution that's sometimes used with other injectables, such as Juvederm or Botox. Your NYC plastic surgeon advises you about the most effective forms of treatment based on your unique goals.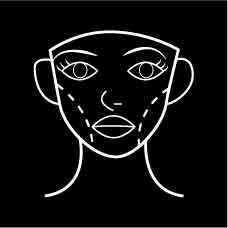 We can't wait to meet you! We offer comprehensive consultations with Dr. Shokrian, and his team both virtually and in person.
212-421-7123
Professional and efficient service that consistently delivers outstanding results.
How Does Sculptra Work?
Sculptra is categorized as a collagen stimulator, which means it works by helping your skin rebuild natural collagen. Collagen is gradually lost beginning as early as your 20s, causing thinning skin, folds and wrinkles. Benefits of collagen stimulators include:
Gradual restoration of facial volume lost with age
Natural improvement in the texture and appearance of your skin
Reduction of fine lines and wrinkles
Suppleness and elasticity in the feel of your skin
Sculptra differs from other injectable fillers because it doesn't fill the space under the skin with its own volume. Instead it stimulates the body to produce a collagen support structure.
Truly exceeded my expectations with their exceptional service.
What Happens during My Sculptra Treatment?
Treatment with Sculptra is usually done as three or four injections over the course of a few months. You can expect:
Your face is cleansed of creams or makeup.
Photographs are taken from different angles to allow you to see the difference in your appearance before and after treatment.
You may be given a topical anesthetic to numb the area.
Your NYC plastic surgeon injects Sculptra into the target areas using a fine needle.
The area is massaged so Sculptra is distributed evenly.
A Sculptra treatment typically lasts about 15 minutes. You may experience some pressure, but should feel little to no pain during treatment.

56 West 45th Street, 4th floor
New York, NY 10036 3190 Riverdale Ave. Level C #4A
Bronx, NY 10463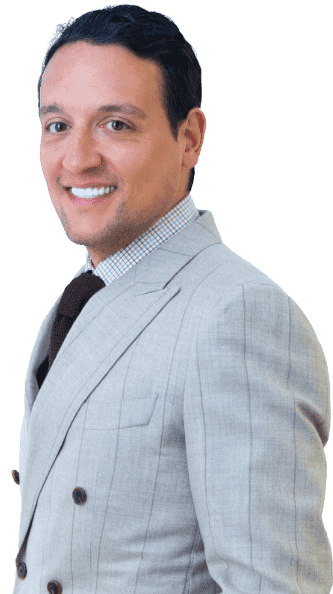 What Results Can I Expect from a Sculptra Treatment?
The healing time after Sculptra is quick, compared to many other treatments. Some people experience minor side effects that typically resolve on their own, such as redness, swelling, bruising or tenderness. Any side effects that you experience go away within a week. Your Manhattan cosmetic surgeon gives you post-treatment instructions that include:
Avoiding strenuous activities for the first 24 hours
Using over-the-counter pain medication for discomfort, if needed
Staying out of the sun
Refraining from smoking
Staying hydrated by drinking lots of water
Most people return to work right away. Within a few weeks after treatment, you notice a smoother, more youthful appearance. The results you get from Sculptra treatments can last up to 24 months, and you can return for a booster.
Read more: What You Should Know About Butt Injections

How Much Does Sculptra Cost in NYC and Am I a Good Candidate?
Your Sculptra cost in NYC starts around $1,500 for a treatment session. Your doctor lets you know how many treatment sessions you need — typically three or four. The main cost of your treatment is from the number of vials you need. Considerations include:
As an elective treatment, Sculptra isn't covered by health insurance.
Financing options may be available.
Your Sculptra cost in NYC is an investment in your self-confidence.
The costs are minimal compared to surgical options to reach similar outcomes.
Since there's no downtime, you won't have to miss work.
Most people are good candidates for this form of treatment. To benefit from a Sculptra in Manhattan treatment, you need to be 18 or older with a healthy immune system. Sculptra may not be appropriate for you if you have bleeding disorders or take blood-thinning medications.
The best way to find out if you're a good candidate for Sculptra in NYC is to schedule a consultation with a physician who has extensive experience in facial rejuvenation procedures. In Midtown Manhattan, there's no better place to go than Millennial Plastic Surgery for face and body plastic surgeries and treatments that can help you look and feel your best. Contact the MedSpa team today to make an appointment.