Highly recommend for their exceptional service and expertise.
What Is a Panniculectomy?
A panniculectomy surgery is designed specifically to sculpt your body after you've gone through the process of losing massive amounts of weight. While a tummy tuck procedure tightens loosMidtown Manhattane skin and muscles and removes extra fat after less drastic weight loss, an abdominal panniculectomy is more suitable if you've just undergone some kind of bariatric surgery or even stuck to a diet plan for an extended period time to get the same results. The excess skin and fat may even hang down to your thighs or your genitals, but it at least hangs over your belt.
You didn't go through all that strict dieting, grueling workouts and difficult lifestyle changes to be left with a body you still can't be proud of. The body contouring process is healthy, functional and cosmetic. It's not just about your appearance. Benefits you'll receive from the panniculectomy procedure include:
Increased overall comfort
Easily fitting into new clothes
Reduced strain on your back
Elimination of rashes brought on by sagging skin
Increased motivation to participate in healthy activities
Fewer skin infections
Reduced stress about your appearance
Boost in confidence
When loose skin and excessive amounts of fat prevent you from enjoying your life and your successful weight loss, the best panniculectomy surgeon in New York City is in Midtown Manhattan at Millennial Plastic Surgery. You receive the kind of cosmetic care that ensures your comfort — emotionally, physically and mentally.
Clients' Testimonials
I had an amazing experience here, my body and breast look absolutely flawless. LIKE PERFECTION!!!! I personally dealt with Sofia the entire time and she is and absolute DREAM! Sooo nice and over accommodating absolutely professional like she's really my new best friend. They made a very welcoming environment. I would definitely recommend anyone looking for cosmetic work, check them out for sure
Clients' Testimonials
I recently had a butt lift surgery and I couldn't be happier with the results. My surgeon was professional and skilled, and the recovery process was much easier than I had anticipated. The procedure has given me the confidence to wear clothing that I never thought I could before. I would highly recommend a butt lift to anyone considering it
Clients' Testimonials
Sophia helped me tremendously if it wasn't for her , I probably would have never gone through with my surgery! She made me feel so comfortable and like she genuinely cared for me ! I love my results so far and dr Shokrian is AMAZING with his work. I can finally say I'm happy and confident with myself. Thanks to everyone there but especially SOPHIA .
What Qualifies Me for a Panniculectomy?
Your bariatric surgeon very well may recommend that you see panniculectomy surgeons to have all the extra skin removed once you've lost a significant amount of weight, leaving the extra skin and fat just hanging there. You make an ideal candidate for the procedure if you:
Have kept the weight off for at least 90 days
Suffer with back pain and other medical disorders due to the excess skin and fat
Plan to continue with a healthy lifestyle that includes regular exercise
Are in good physical condition
Have a healthy attitude and outlook on life
Carry realistic expectations about how the body contouring process can change your life
Are realistic about what the surgery can accomplish
Don't smoke
You can prepare for a panniculectomy — which is a tummy tightening, lower body lift — by following all the directions you receive from your weight loss doctor. Stay healthy and work on building those habits that make all the sweat and surgery worthwhile. Stay hydrated, keep moving and don't abuse nicotine, alcohol or other substances.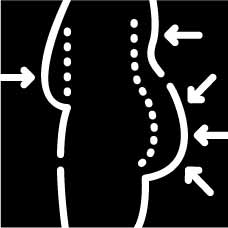 We can't wait to meet you! We offer comprehensive consultations with Dr. Shokrian, and his team both virtually and in person.
212-421-7123
Efficient and effective service that always delivers on its promises.
How Much Weight Can I Lose with a Panniculectomy?
You may not lose as much as you think you might because fat and skin weigh less than muscle and bone. But the poundage can be significant — with the average about 16 pounds. The factors that contribute to your overall weight loss include:
How much you lost before getting the body contouring surgery, which for many people undergoing gastric bypass, is usually about 100 pounds
How much skin and excess fat is left after you reach your goal weight
Whether you also have lipoplasty surgery in other parts of your body at the same time
Although you work to maintain your ideal weight before and after your plastic surgery, weight loss isn't the goal with abdominal panniculectomy. It's about reshaping your body so that it aligns with your self-image and the proportions that best suit your frame and current weight.
How Is Panniculectomy Surgery Done?
This is a major surgical procedure, so plan on getting general anesthesia and spending at least a day or two in the hospital. Depending how extensive the procedure needs to be, it may take a few hours once you're put to sleep. The process usually includes:
Anesthesia that makes the entire process painless for you
An incision made by your surgeon that typically goes from your breastbone to your pelvis
Another cut horizontally near your belly
The removal of extra fat and skin, called the pannus — thus the name panniculectomy
Stiches to close up the incisions
Possible removal and reattachment of your bellybutton
Temporary tubes inserted for drainage
Dressings placed over the entire area
Once you're awake, out of recovery and brought to your room, you may be asked to get up and walk a few steps right away. Then you're monitored for a day or two before the drainage tubes are removed. Expect to be sore for a while, so you'll leave with a prescription for pain medication to take to continue your healing process. Other follow-up steps may include:
Reducing pressure on your abdomen by resting with your hips and legs bent
Wearing compression garments
Avoiding strenuous activities for about six weeks
Waiting about four weeks before returning to work
Watching the swelling go down and the healing to continue for the next 90 days
Noticing the scars fade during this time
Seeing your final results after about 12 to 24 months
How Much Does a Panniculectomy Cost?
The costs for this skin removal procedure performed by the best surgeon for panniculectomy in New York City usually start at about $8,000, including the use of the surgical room and anesthesia. But since panniculectomy surgery isn't considered purely cosmetic, there's a very good chance your insurance will cover the cost if:
It's considered medically necessary to take care of co-occurring conditions like rashes and skin ulcers
You have a referral from your weight loss doctor
You've already experienced side effects from your weight loss, like back strain and offensive odors that directly impact your quality of life
Your weight loss plan was covered
You lost significant amounts of weight during your physician-directed diet
Costs don't include additional procedures you may have while you're under anesthesia and on the table. Many people, for example, combine a full tummy tuck with a panniculectomy, because the skin removal procedure doesn't include tightening up your abdominal muscles like the tummy tuck does. Insurance then may cover a portion of your overall surgical expenses. Other procedures commonly done at the same time include:

56 West 45th Street, Floor 4, New York, 10036 3190 Riverdale Ave. Level C, 4A, Bronx NY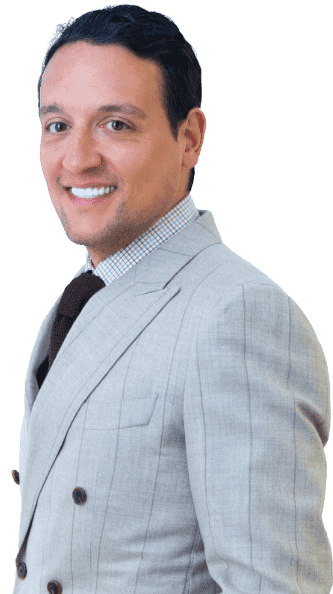 Panniculectomy Surgery Near Me: Find a Top-Notch Surgeon
When considering a transformative procedure to improve self-confidence, reduce back pain, and improve mobility like a panniculectomy, finding the right specialist who can safely and effectively address your concerns is essential. If you're searching for a top-notch "panniculectomy surgery near me," our team of experienced professionals led by Dr. Shokrian can help you achieve a flatter, more toned abdomen and a more comfortable, confident you. Our dedicated panniculectomy doctor near you possesses the necessary expertise to ensure you receive the highest standard of care throughout the entire process. From consultation to recovery, our commitment is to guide you with precision and compassion.
Don't wait any longer; contact us today for a free consultation and learn more about how we can help you achieve your goals.
Impressed with the personalized and attentive service provided.
What's the Long-Term Outlook after an Abdominal Panniculectomy?
Your hard work rewards you with final results that you enjoy for years to come. Most people are so pleased with their new outlook and their healthy bodies that they tend to take better care of themselves once they've been treated by the best panniculectomy surgeon. The skin won't return, but can be stretched out again if you revert to previous lifestyle habits that got you to the point of being overweight in the first place.
Stick to your newfound healthy lifestyle, and you won't need any follow-up. Get a high level of care from the best surgeon for panniculectomy by contacting Millennial Plastic Surgery in Manhattan for a consultation. Ask your NYC weight loss surgeon to refer you to the best surgeon for panniculectomy to reap all the rewards you've worked so hard for.