Lipo 360, Awake Liposculpture
Gallery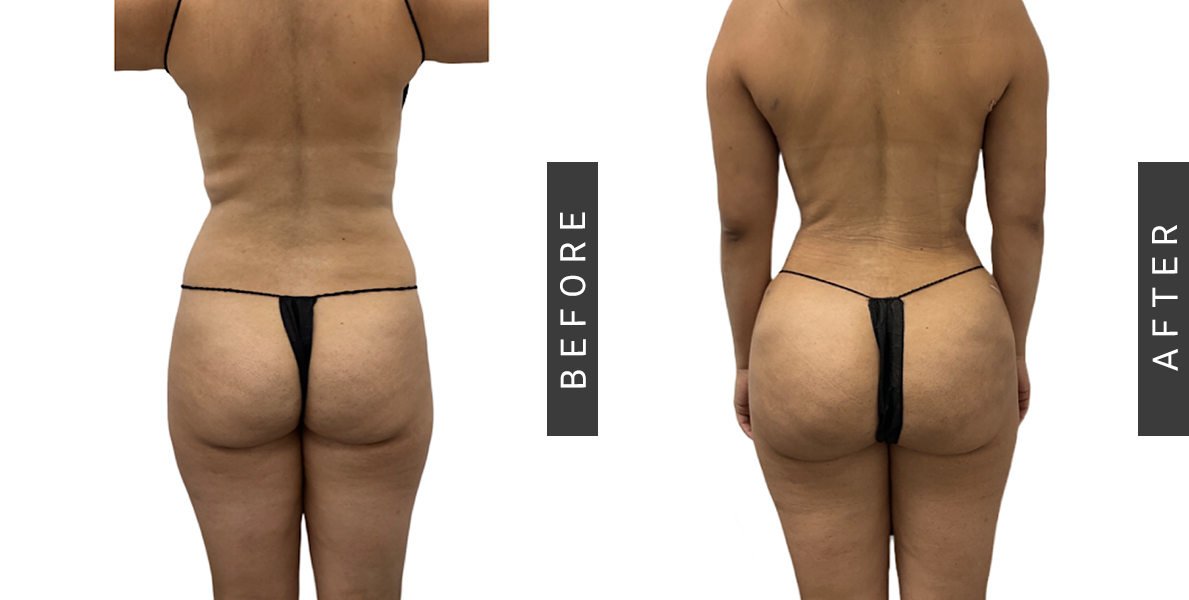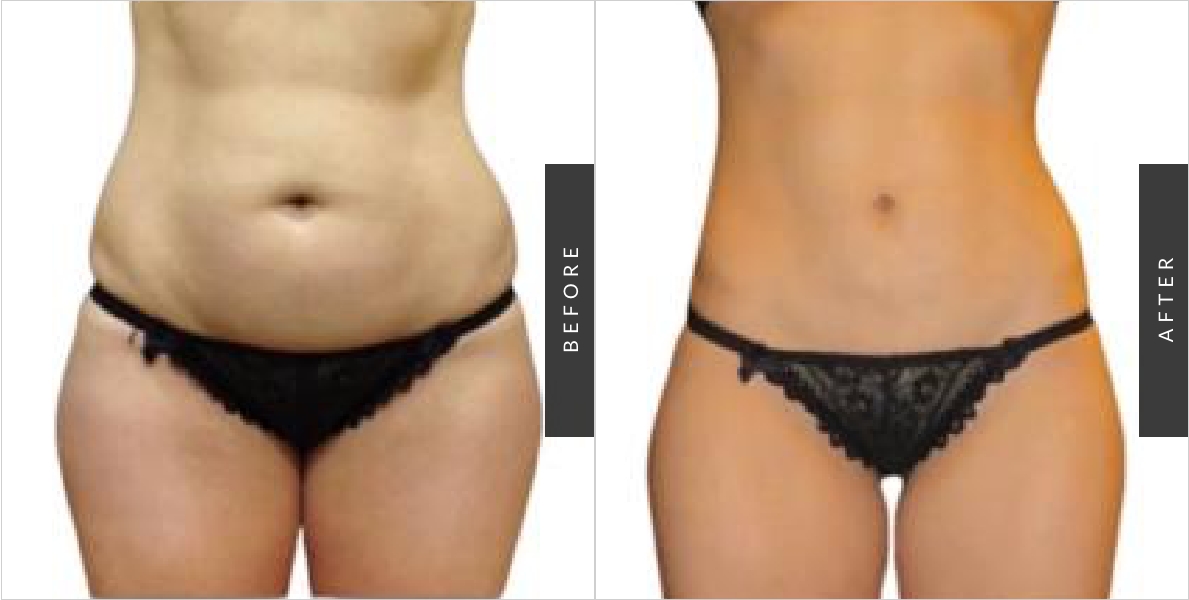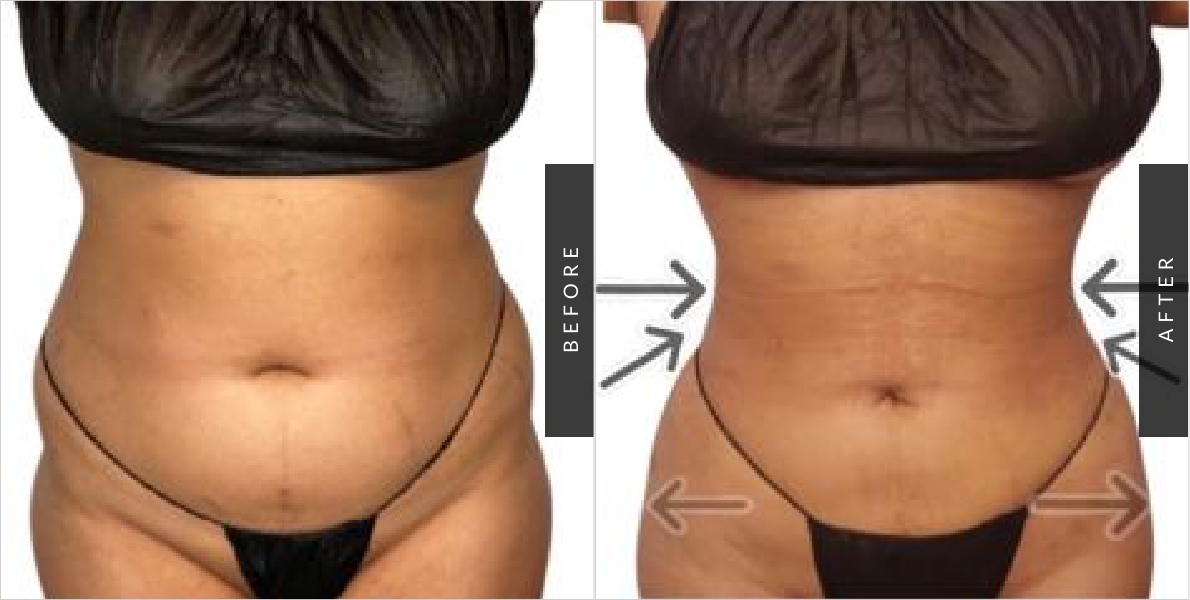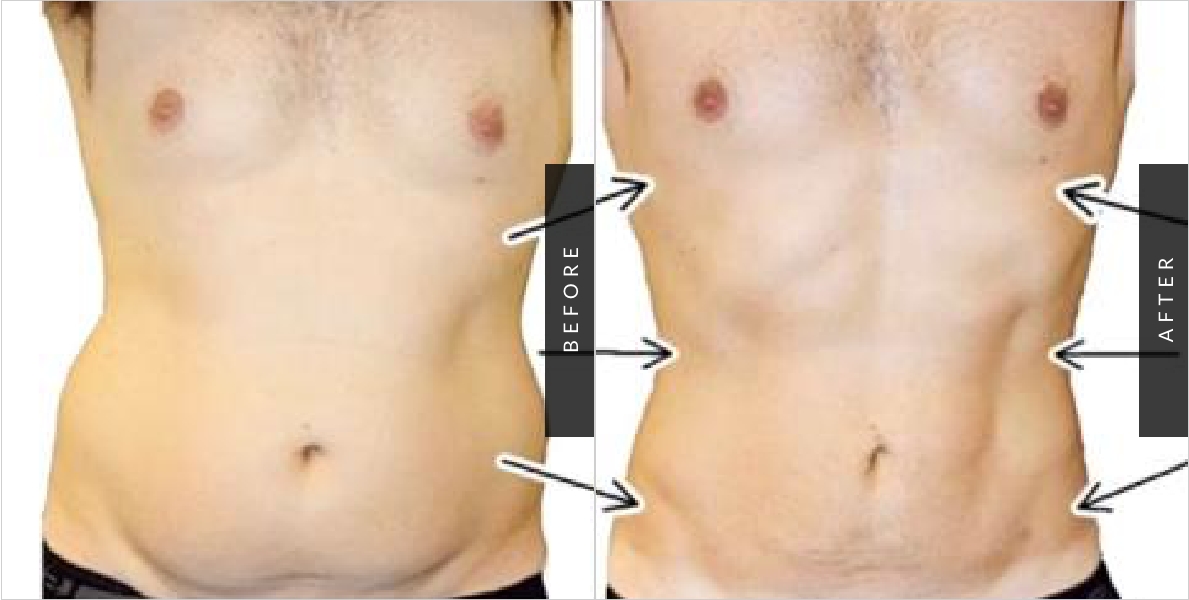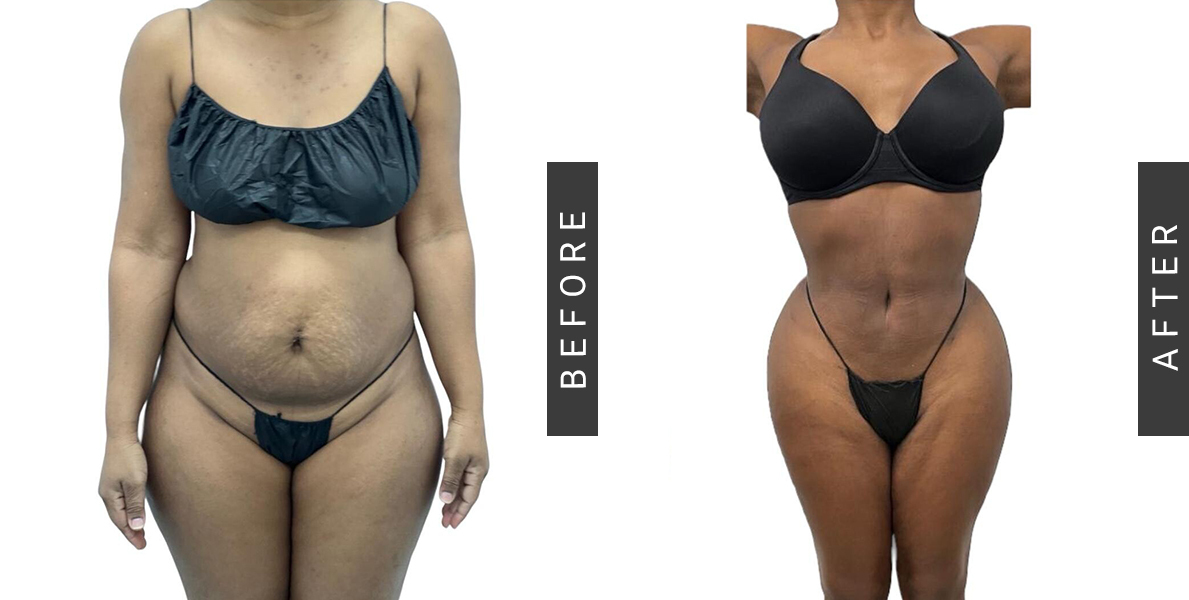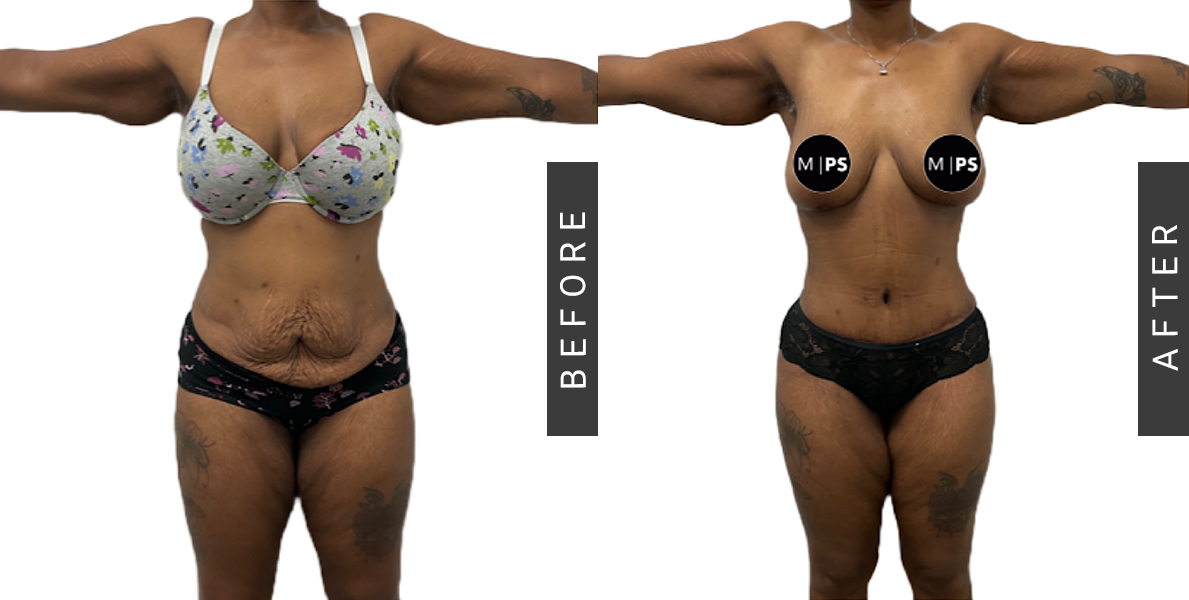 Prompt, reliable, and always delivers high-quality results.
What Is Liposuction 360?
Say goodbye to love handles and muffin tops, and say hello to the hourglass figure you crave. The advanced techniques of 360 lipo provide a dramatic change in a relatively short period of time. Your curvier waistline becomes apparent in as soon as four weeks, and you can celebrate the overall results — a smooth, sculpted hourglass figure or a lean, mean rugged machine — in only three months.
Liposuction 360, also referred to as 360 lipo, takes a highly developed body contouring technique and covers a greater portion of your body than a single treatment with traditional liposuction. Liposuction overall is a common surgical procedure for both men and women that safely removes unwanted fat that just won't disappear no matter how much you diet and exercise.
The specialized skills needed to perform a traditional or awake 360 lipo take years of training and experience. If you live in the New York City area, the go-to place for this unique cosmetic surgery is Millennial Plastic Surgery. Led by Dr. David Shokrian, this team of professionals perform the latest procedures available for your face, breasts, and body.
Clients' Testimonials
I have absolutely nothing but amazing things to say about my experience at Millenial! I was turned down by a few surgeons for their lack of knowledge with trans bodies before I was able to get consultation with Millenial. Their experience in feminizing the body with lipo 360 and bbl sold me and it was worth the wait! So so happy I decided to go with Millenial the staff was incredible
Clients' Testimonials
I am extremely happy with my decision to get butt implants. The procedure was straightforward and the recovery was not as difficult as I expected. My new shape has given me a newfound confidence and I feel great in everything I wear.
Clients' Testimonials
This place was very good. The kindness and helpfulness of the staff was awesome. I loved Jess and my massages from Maribel..she was so good I wanted an 8 ounce bottle of milk and my bed after. Overall Dr. Shokrian was very honest in what he could do and what he couldn't which made my choice even easier.
Why Would I Choose Lipo 360?
Lipo 360 is more comprehensive than other types of liposuctions because it treats the areas all around your torso, or the full 360 degrees that encircle your middle. That's what makes liposculpture 360 unique; it enhances that entire region — front, back and sides — all at once.
With the lipo 360 approach, your NYC cosmetic surgeon helps you achieve your dream figure by combining several techniques to sculpt and contour parts of your body. These areas may include your:
Waist. Your waist area includes the region below your ribs and above your hips.
Abdomen. The abs often prove to be the toughest area for men to lose the fat, but this lipo procedure is ideal for removing the fat that lingers between your diaphragm and pelvis.
Lower back and upper back. Liposuction 360 covers the area between your shoulders and hips in the back, and you may add a little extra hip liposuction while Dr. Shokrian is working back there.
Inner and outer thighs. Men and women tired of doing squats every day with no results love this part of 360 lipo. It takes care of your legs between your hips and knees.
Love handles. Love handles may have been cute when you were young, but now the excess fat at the sides of your waistline just makes it difficult to wear the form-fitting styles you want to include in your wardrobe.
Buttocks. This part of the procedure takes care of the fleshiest parts of your butt.
What Are Reasons to Get 360 Liposculpture?
Probably the biggest benefit is to your self-esteem and image you have of yourself. You may have learned to embrace small hands or big feet, but just can't get past the unsightly, apple shape of your midsection. You can continue wearing the shapewear that pushes the extra fat in and slims your profile, but you have to admit that they aren't that comfortable. And men have got to be tired of the hundreds of sit-ups you're putting yourself through every day with no discernible results.
The good news is that you can change your profile in this stubborn torso area. People choose lipo 360 for many reasons, and your reasons are as personal and unique as you are. But you don't have to feel alone; some of the most common benefits that men and women get from liposuction 360 include feeling they don't have to deal with certain issues anymore, such as:
Struggling to find clothes that fit
Avoiding the beach or the pool
Being self-conscious during intimacy
Hating the image in the mirror
Feeling inferior to others
Wanting more variety in fashions that fit
Being reluctant to join in activities
Sensing that your exterior doesn't match your personality
You may experience any one or several of these characteristics. Whatever the reason, you know that something has got to change. And the unique approach used by lipo 360 may be just the ticket to a new and improved you. Your lipo 360 doctor in Manhattan respects your feelings and works with you to improve your overall outlook toward yourself and your body.
What Are the Advantages of 360 Liposculpture?
You want amazing results from any cosmetic surgery, and lipo 360 is one of the most rewarding options around. After all, you put in a lot of time and effort to get this kind of procedure, including taking time away from work and social events. The distinct advantages of lipo 360 are why so many men and women consider it today. The advantages of relying on your New York cosmetic surgeon to provide you with lipo 360 services include:
It attacks multiple areas of problem fat pockets.
The procedure is generally completed in one session.
It achieves a pleasing contour of your entire midsection.
It creates a more balanced, proportional look.
You experience less bruising and swelling than traditional lipo techniques.
You have one recovery time for multiple treatment areas.
The results are lifelong, not temporary.
You finally get a bod that matches your personal style.
Another important advantage of 360 liposculpture is that it can be combined with other procedures for an even more dramatic result. Some complementary procedures include a:
BBL or Brazilian butt lift. This procedure rounds out your bottom for a cute butt look.
Abdominoplasty. An abdominoplasty rids your midsection of extra loose skin after the fat has been removed.
Mommy makeover. This comprehensive surgery restores your pre-pregnancy shape.
For some people, the add-on features make perfect sense. But of all these aspects, the single biggest advantage of undergoing lipo 360 is the overall result. And as long as you maintain a healthy lifestyle and a stable weight, the results are permanent.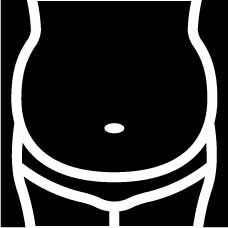 We can't wait to meet you! We offer comprehensive consultations with Dr. Shokrian, and his team both virtually and in person.
212-421-7123
Am I a Good Candidate for Lipo 360?
Lipo 360 is an excellent option for anyone who just can't rid their middle of those remaining trouble spots. Dieting, workouts, sacrifice … nothing works. You may try blasting those stubborn fat deposits with activities that include:
Kettle bells, medicine balls and hand weights
Stomach crunches, burpees and sit-ups
Jumping jacks, leg lifts and scissor kicks
Aerobics, spin bikes and T-rex
Fasting, low carb and low-calorie diets
If this sounds like the fat battle hell in your life, lipo 360 may be your lifesaver. The best candidates for the procedure are people who:
Are non-smokers
Have good skin elasticity
Are within 25 pounds of recommended weight
Have little success with workouts and dieting
Maintain healthy life choices
Have realistic expectations
What Isn't Possible with Lipo 360 Cosmetic Surgery?
While the highly developed surgical skills of your lipo 360 doctor provide you with an impressive body transformation, there are some aspects of your body or lifestyle that it doesn't address, including:
Weight loss.
Sagging skin.
Full body liposuction.
Isolated areas of fat.
Weight loss.
Liposuction 360 gets rid of fat, but not pounds. But while the results don't show up on your scale as more than a pound or two, they do show up in your mirror.
Sagging skin.
If you have firm skin elasticity, it conforms naturally after the lipo 360 surgery. But age and other factors leave you with sagging folds of skin. The good news is that other procedures are available to handle that — like a tummy tuck or lower body lift.
Full body liposuction.
360 lipo is different from full body liposuction, since it primarily concentrates on your torso area — basically, your waist, sides and lower back.
Isolated areas of fat.
Lipo 360 doesn't blast the areas outside the midsection, like your arms, thighs or upper back. But separate procedures are available to do that.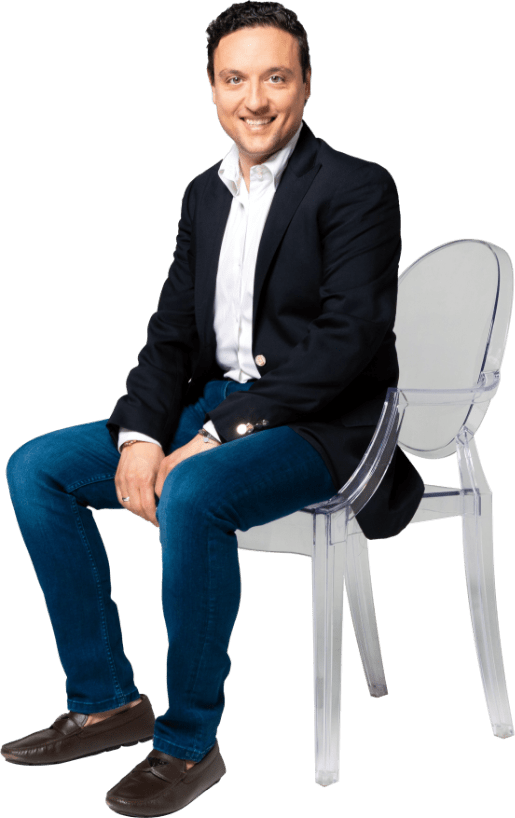 56 West 45th Street, 4th floor
New York, NY 10036 3190 Riverdale Ave. Level C #4A
Bronx, NY 10463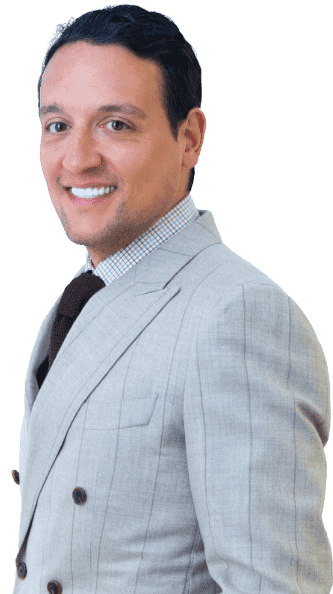 What Happens during My Consultation for 360 Liposculpture?
During your personal consultation, a top NYC plastic surgeon first finds out about you. He listens to your frustrations, your preferences and your questions. He may even have you fill out a questionnaire before arriving. During the visit, you discuss:
What bothers you most, including the problem areas in your midsection
Your aesthetic goals and how you want your torso to look
Your unique anatomy, such as bone structure and skin elasticity
Your medical history, including any allergies, previous surgeries and illnesses
Your lifestyle, such as your activity level, diet, work, family situation and hobbies
Once Dr. Shokrian knows more about you, he evaluates your options and explains the services that may offer solutions. He explains the:
Types of procedures available
Length of the surgery
Risks of the procedure
Recovery time
Costs involved
His experience with the procedure
It may be a good idea to bring photos or a list of talking points with you to the consultation. The friendly staff at Millennial Plastic Surgery arm you with all the facts you need to make a smart choice about your future.
How Is Liposuction 360 Performed?
The term lipo 360 refers to a technique, not a particular type of equipment. Your 360 lipo may be performed with any of the tools used in other liposuction procedures, such as:
VASAR, smart lipo or laser-assisted liposuction. These tools use a light laser that emulsifies the fat deposits before they're removed.
Power Lipo. This relies on rapid swipes with a thin metal tube that suctions out unwanted fat.
RFAL. Radio frequency-assisted lipolysis liquifies and removes fat and slightly tightens your skin.
While the equipment used by your doctor may vary, the procedure is generally the same. During lipo 360 surgery, your body is turned throughout the session. This is done to remove fat from multiple areas around your torso. Your much anticipated treatment day includes:
Continuous monitoring of vital signs
Markings on your skin for all target areas
Anesthesia, so you feel no discomfort during the procedure
Gentle extractions and transfer of fat deposits
Treatment and bandaging at the small incision sites
Fitting with a compression garment
The lipo 360 approach is more complex than isolated liposuction procedures. Your cosmetic surgeon explains each step of the process in advance, so you know exactly what to expect. You're relaxed and confident that this is one of the best steps you've taken for yourself.
What's the Cost of Liposuction 360?
Since each lipo 360 procedure is personally designed to achieve your ideal body profile, the costs vary. If you're thinking of getting traditional liposuction on more than one target area, 360 lipo is often more cost-effective. You're already paying for the anesthesia, the surgical room and the support staff. Returning for a second or third lipo treatment duplicates those costs every time. Multiple factors impact your final cost, including:
The number of areas treated
The size of areas treated
Your type of skin
Your medical history
The type of equipment used
The type of anesthesia required
Whether it's a medical necessity
Most cosmetic surgery is elective and therefore paid out of pocket. Some exceptions exist if your health professional confirms it's a medical necessity. Your insurance may cover the procedure if it helps get a chronic illness like heart disease or diabetes under control. Additionally, Millennial Plastic Surgery in New York City offers payment plans and third-party financing options to help you afford your dream body profile.
Great communication and excellent customer support.
What Treatments Can I Get Instead of Lipo 360?
In some cases, 360 liposuction may not be the right choice for optimum results. You may have physical, medical or personal issues that require a different solution. Other techniques that offer similar avenues to achieve your ideal body shape include:
So many options exist in the practice of aesthetic medicine that one is sure to fit your individual needs. Whether it's lipo 360 or another procedure, your solution is just around the corner.
Read more: How Is Lipo 360 Different from Traditional Liposuction?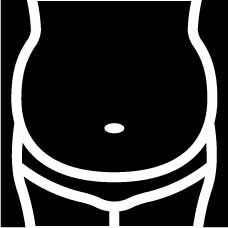 We can't wait to meet you! We offer comprehensive consultations with Dr. Shokrian, and his team both virtually and in person.
212-421-7123
What's Recovery Like with 360 Liposuction?
Recovery time for lipo 360 may take several weeks to several months. Depending on the specifics involved, your experience depends upon factors such as the:
Type of techniques used
Number of areas treated
Amount of fat removed from each area treated
Your doctor arms you with instructions for self-care during your recovery period. These guidelines are similar for recovering from other liposuction procedures. They usually include:
Rest. Take complete rest for an entire 24 hours after surgery, then proceed slowly for two to three more days.
Assistance. Get someone to help out the first few days.
Ice packs. Apply ice for the first 24 hours to lessen swelling.
Medications. Take only prescribed medication or acetaminophen for pain.
Hydration. Drink lots of fluids to avoid nausea or dizziness.
One of the most important elements in the recovery process is your compression garment. It's individually fitted on you to wear home the day of the surgery. The compression garment targets the treatment area with a gentle pressure that shrinks the skin back to a smooth, even surface. It also works to reduce bruising and swelling. Be sure to:
Keep the garment on for 24 hours after the surgery.
Remove it for one hour only each day while showering or for laundering.
Wear the garment daily for up to three months.
How Can I Protect My Results?
Your recovery time after lipo 360 is easier and shorter if you take precautions that include:/p>
Waiting 24 hours after surgery to shower
Waiting a week to return to work, longer if your job requires strenuous activity
Keeping the surgical areas away from sunlight for two to three weeks
Avoiding all forms of smoking and nicotine for two weeks
Resuming moderate exercise after a few weeks
Avoiding alcohol while taking prescribed pain medication
As with any surgery, a small number of people may experience complications. Be sure to contact the doctor immediately if you encounter fever, chills, sudden swelling or severe pain. These risks are greatly diminished by strictly following the after-care instructions and using a top-rated surgeon in New York City like Dr. Shokrian.
Does Lymphatic Drainage Massage Speed Up Recovery for Liposuction 360 Surgery?
Lymphatic drainage massage, often referred to as LDM, is a technique used to aid healing and recovery after liposuction surgery. During and after the procedure, you may experience a build-up of lymphatic fluids at the site. At each LDM session, target areas are gently massaged to slowly massage out excess lymphatic fluids. Benefits of LDM include:
Reducing swelling and inflammation
Treating the area without increasing blood circulation
Being safe and pain-free
Ensuring the best possible outcome from lipo 360
Doctors recommend LDM treatments within 24 hours of surgery. For best results, most people schedule up to 10 or 15 sessions. This ensures your 360 liposculpture gives you a smooth, curvy look to your entire tummy area.
How to Find the Best Lipo 360 Near You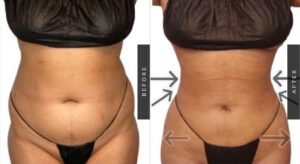 If you're considering lipo 360, it's important to find a skilled lipo 360 surgeon near you who wants to fully understand you and your individual needs. Make sure your surgeon gives a clear explanation of the process and an honest assessment of the outcome of your 360 liposculpture. Dr. Shokrian is one of the renowned specialists in this field. He specializes in delivering this all-around transformation, combining expertise with patient care and targeting multiple areas of the body, providing a complete, 360-degree contouring solution.
When searching for a "lipo 360 near me", consider these steps to ensure you're in the right hands:
Before and After: Results with recent before and after pictures of Lipo 360
Experience & Specialization: Ask if the surgeon specializes in lipo 360, the number of surgeries they've completed, and the outcomes.
Online Reviews: Great patient reviews with consistently high ratings, preferably near you. Dr. Shokrian often receives high praise from satisfied patients.
Hospital Privileges: Ask if the surgeon should have privileges at an accredited hospital. Dr. Shokrian is affiliated with NY Presbyterian/Weill Cornell, ranked as one of the top hospitals in the nation.
Customized treatments: Ask if the surgeon is offering customized treatments such as 'body contouring', 'liposuction procedure', and '360-degree contouring' that provide a tailor-made plan for you
Post-operative Care: Comprehensive post-op care demonstrates the surgeon's commitment to the patient's well-being.
Consultation Process: Ask about your concerns during the consultation. A good surgeon will make you feel comfortable, ensuring trust and comfort.
Once you've found a few surgeons in NYC that interest you, schedule consultations with each one, this will give you a chance to ask any questions you have and get a feel for their personality and bedside manner.
Liposuction is a major surgery, so choosing a New York City plastic surgeon you trust is important. By following these tips, you can increase your chances of finding the best lipo 360 surgeon near you.
In New York City, you can feel confident in the experienced hands of Dr. Shokrian. To set up a personal consultation for Lipo 360, contact Millennial Plastic Surgery to begin your journey to an ideal body.