Tummy Tuck (Abdominoplasty) in NYC Before & After
Gallery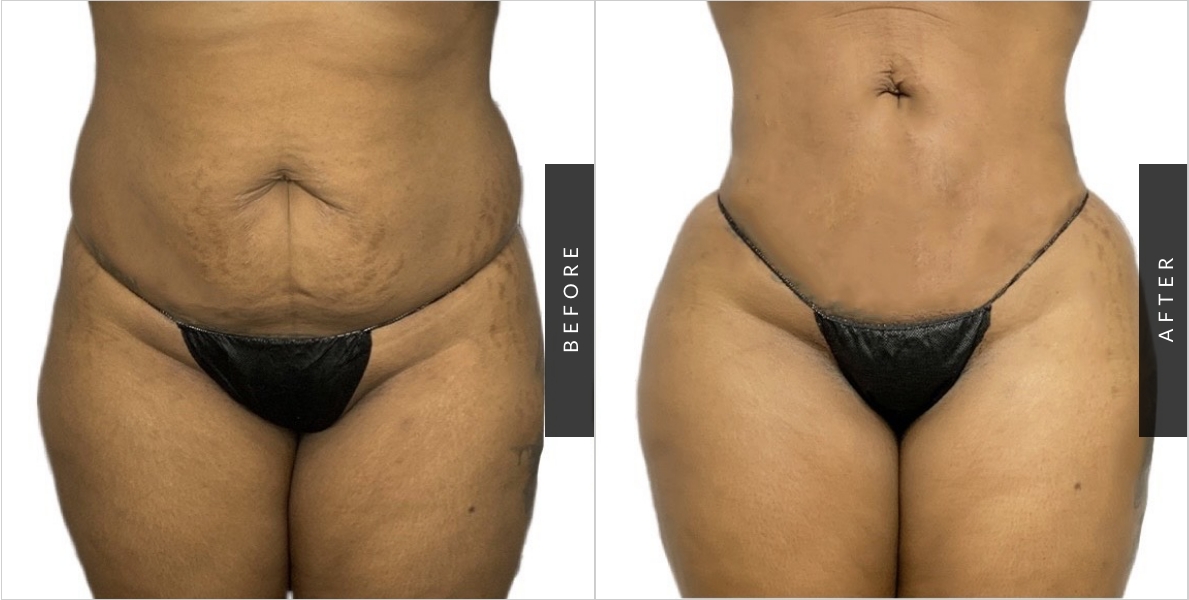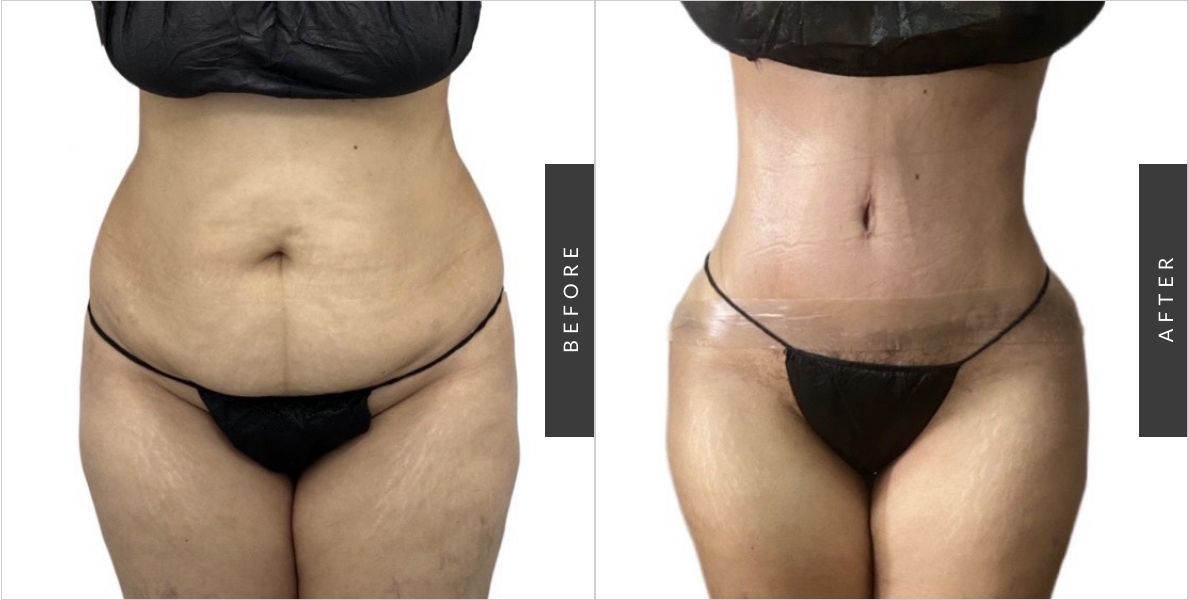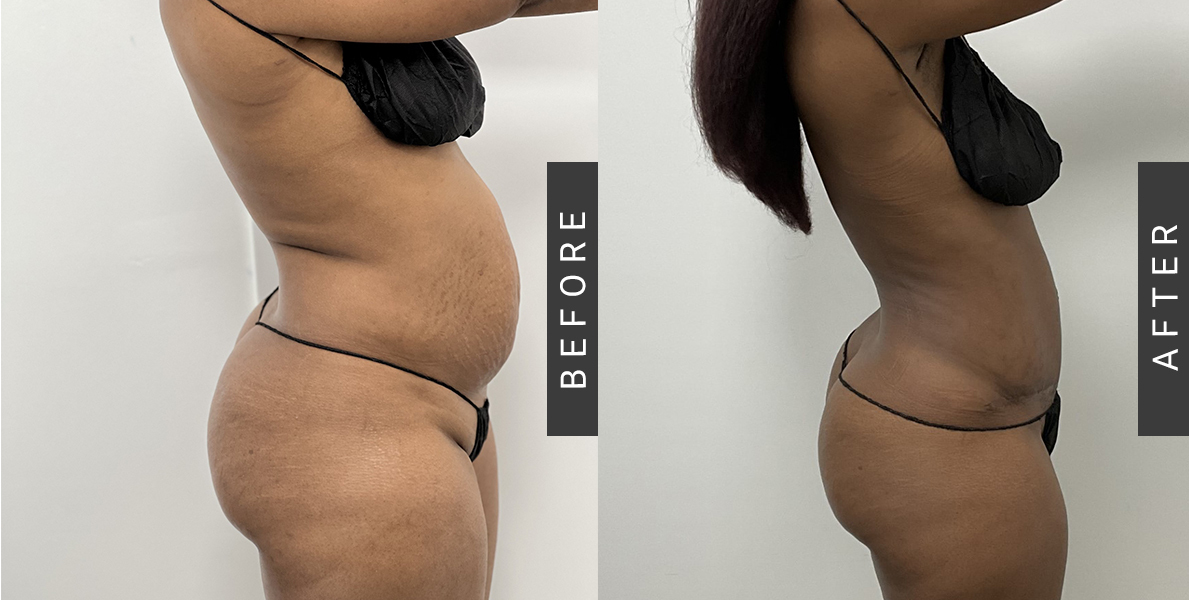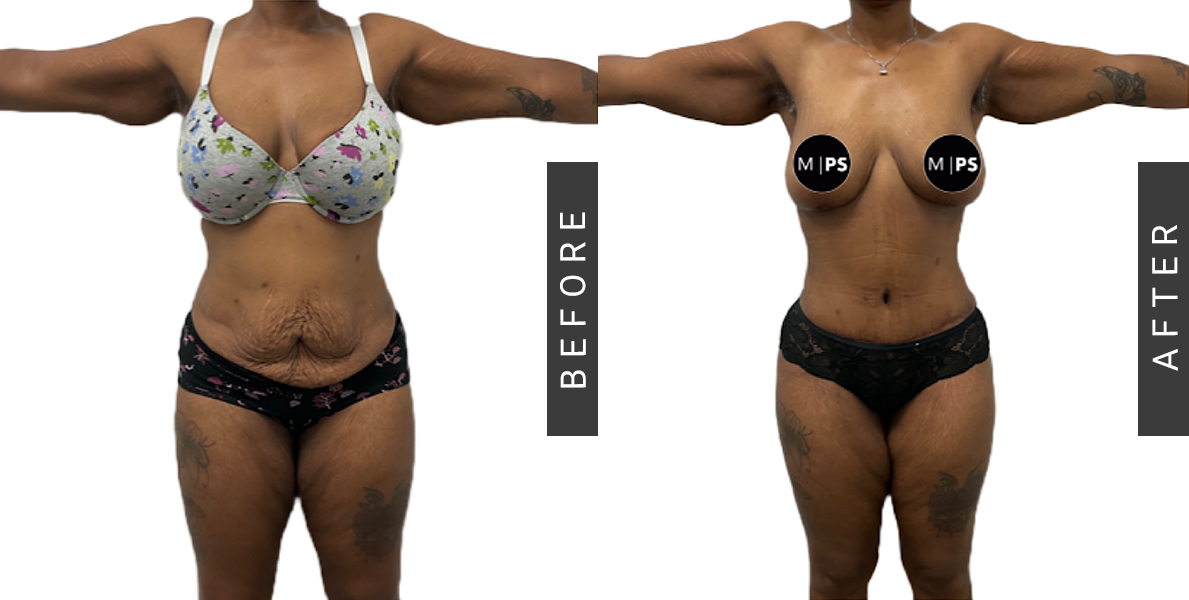 Service that exceeds expectations every time.
What Is a Tummy Tuck?
A tummy tuck, technically called abdominoplasty surgery, is a procedure for removing excess fat and skin from your belly area to give you a flatter, firmer stomach. It's usually the spot where those not-so-lovable love handles and unwanted belly pouches reside. A tummy tuck may very well be the perfect way for you to lose that muffin top. The procedure removes the annoying fat and restores weakened abdominal muscles to give you the fit, slimmer shape you've always wanted.
Sweating away at the gym is a healthy option for some, but not everyone's lifestyle permits that time or intense dedication. Others find that despite a healthy diet and workout routine, some areas of belly fat just refuse to go away. A tummy tuck procedure is a viable shortcut to achieving the toned abdominal profile you never thought possible for yourself.
In Manhattan, you have access to the best plastic surgeon in NYC at Millennial Plastic Surgery. This experienced team relies on a holistic approach to aesthetics and health that focuses on the whole person — your total well-being — physically, mentally and emotionally.
Clients' Testimonials
I did 360 liposuction, BBL and tummy tuck, before my surgery I was concerned about the pain because people usually do this kind of procedure separately, but I was amazing how great I feel next day, the doctor offered me an additional pain relief through the surgery ( spiral), which works really good, I was able to do light activities right next day like cooking, and walk without no problem.
Clients' Testimonials
I would like to thank millennial for my wonderful results. The doctor answered all my questions, and the staff is very loving, very satisfied with my results from my Lipo 360 would recommend them to everyone once again thank you very much millennial for treating me so kind and thank you doctor for my wonderful results.
Clients' Testimonials
I couldn't be happier with my tummy tuck procedure done here! Dr. Shokrian and his team, especially Cassie, made me feel comfortable and confident throughout the entire process. They answered all my questions and listened to my concerns. The facility is beautiful and clean, and they followed all safety protocols. The results of my tummy tuck exceeded my expectations, and I can't thank them enough!
Are There Different Types of Abdominoplasties?
Different bodies call for different methods to reshape muscle, skin and fat. The countless fad diets and fleeting exercise trends can leave you frustrated, sore, aggravated and hungry. Whether you're trying to get rid of a large amount of remaining skin and fat after significant weight loss, or you just want to iron out a pooch you've been fighting with for years, Millennial Plastic Surgery has an answer for you.
Achieving your physical goals becomes harder as you age; your body just doesn't cooperate as well as it once did. Your skin isn't as elastic and your metabolism isn't as quick to burn off excess pounds. A tummy tuck could be a sneaky way to cheat time. No matter how big you are or how much weight you've lost or want to lose, your NYC doctor can help you determine which tummy tuck procedure would work best for you. Options include:
Depending on the type of procedure you undergo, surgery can last from one to five hours. More intricate surgeries removing larger sections of fat and skin take the longest.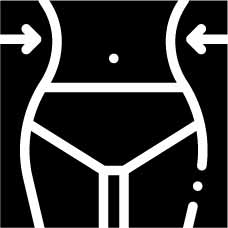 We can't wait to meet you! We offer comprehensive consultations with Dr. Shokrian, and his team both virtually and in person.
212-421-7123
Why Would I Want a Tummy Tuck?
If a tummy tuck sounds extreme, you may be surprised to learn that around 140,000 tummy tucks are performed every year in the country. People choose this surgery for many different reasons, from a self-esteem boost to a well-deserved physical revamp. A tummy tuck may be a great way to celebrate the end of your weight loss journey by eliminating the remaining skin and fat left around your stomach.
While exercise and diet put a dent in your baby weight, stress weight or excess weight due to poor lifestyle choices, some men and women find it harder than others to shed those pounds. Tummy tucks can be as beneficial for those busting their butts in the gym as for new mothers seeking a mommy makeover surgery. Tummy tuck surgery may be a solution if you want to change your body after the effects of:
Aging. Getting older shows itself in many little ways. A tummy tuck is a great way to revitalize your shape while getting you back to feeling and looking better and younger than ever. It can also be combined with arm lift, thight lift, butt lift surgery and even Brazilian butt lift procedure to make your body look much younger.
Pregnancy. A tummy tuck after pregnancy is very common, as some women still have large areas of skin that sag once they've lost the baby weight.
Weight loss. Extreme weight loss can leave behind folds of unwanted skin and fat deposits. This takes away from the joy you feel from shedding the pounds in the first place. Combined with a panniculectomy procedure, designed to remove large amounts of excess skin after bariatric surgery, a tummy tuck gives you the tightening that completes your new look.
Illness. If you've gained a significant amount of weight due to an illness that keeps you from exercise, consult your NYC doctor to see if you qualify for a tummy tuck. Stomach fat surgery combined with lipo procedure may also alleviate other symptoms affecting your life caused by weight gain.
Read more about: Chin liposuction in NYC
Are There Any Health Benefits to a Tummy Tuck?
You may be thinking that tummy tucks are only for people who want to look perfect, but that's not the case. Finally having a flat, toned stomach can be a major game-changer in your everyday life. How you look to others and how you feel about yourself truly re-routes your life into the one you've always dreamed of living. Tummy tucks aren't just about looking good, they're about feeling good too.
Along with a fond farewell to your old fat and the old you, there are some overall health benefits that accompany abdominoplasty surgery. A few bonus side effects of a tummy tuck include:
Stronger core.
Motivated mind.
Hernia prevention.
Lowered risk of other medical conditions.
Stronger core.
With the once weak muscles in your abdomen now tighter and stronger, your body has more support from its central muscular space, alleviating issues in your back, neck or legs. Lower back pain often is a direct result of poor posture and a weak core.
Motivated mind.
A tummy tuck can jumpstart your motivation to stay fit and thin. Changing your body changes your mind and vice versa. Choosing this procedure is life-changing in more ways than one.
Hernia prevention.
Tightening your abdominal muscles helps prevent or treat umbilical and ventral hernias. It's an ideal solution if you've struggled with both belly fat and hernias.
Lowered risk of other medical conditions.
A tummy tuck can prevent conditions often caused by weight gain, such as high blood pressure and diabetes. Staying fit and at a healthy weight lowers your risk of disease so you maintain a productive energy level.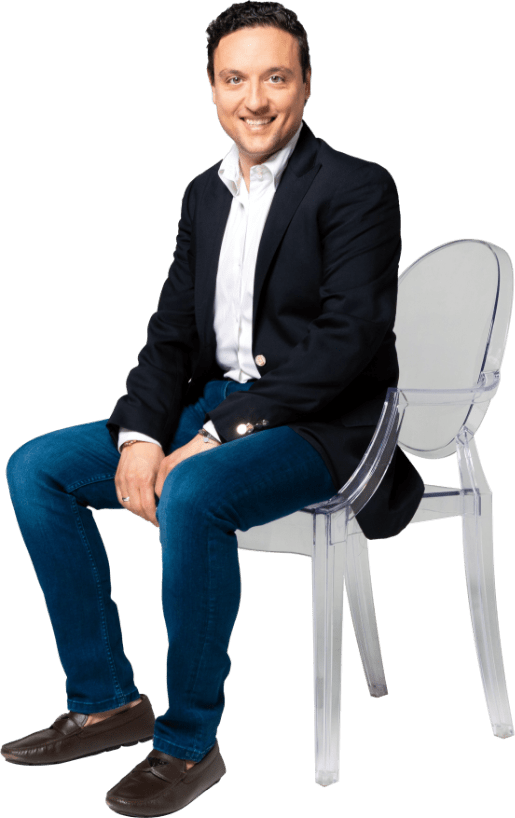 What Does Recovery Look Like after My Tummy Tuck?
It takes between six and eight weeks to get back to your normal activity after a tummy tuck, although you may be able to get back to non-strenuous work after five to seven days. During your recovery:
Elevated sleep is recommended for one to three weeks after a mini tummy tuck and four to six weeks after a full tummy tuck.
Sleeping at an angle with a wedge pillow helps your muscles heal quicker.
Avoid lying flat after surgery until approved by your doctor.
Full recovery from a tummy tuck may take up to three months.
Use this time period to watch as your swelling subsides to reveal your brand new Baywatch bod.
A seroma is a collection of clear fluid that builds up underneath the surface of your skin, which is a potential complication of a tummy tuck. The surgical team administers drainage tubes in these areas for a few hours or days after the procedure to prevent seromas from forming. Seromas are easily treated.
The main goal at Millennial Plastic Surgery is to ensure you get the results you came for, with the quickest recovery experience and a minimal amount of discomfort. Your Midtown Manhattan aesthetics team ensures you know all the post-op do's and don'ts, such as:
Getting proper rest
Taking short daily walks
Avoiding any strenuous abdominal work
Keeping incision areas clean
Read more about Abdominoplasty (Tummy Tuck) Post-Operative Instructions

Alternative & Complementary Procedures
When considering a tummy tuck, it's essential to understand your alternatives and complementary procedure Liposuction.
Tummy Tuck vs. Liposuction: Which is Right for You?
Both tummy tucks (abdominoplasty) and liposuction serve different primary purposes.
Tummy Tuck (Abdominoplasty)
Purpose: Removes excess skin and tightens the abdominal muscles, often after significant weight loss or pregnancy.
Best For: Individuals with sagging skin, weakened abdominal muscles, or post-pregnancy changes.
Recovery Time: Generally requires several weeks, with restrictions on heavy lifting and strenuous activity.
Results: Long-lasting, especially if weight is maintained and there are no subsequent pregnancies.
Liposuction
Purpose: Removes fat deposits from specific areas of the body, reshaping and slimming targeted zones.
Best For: Those who have stubborn fat pockets but good skin elasticity.
Recovery Time: Usually quicker than a tummy tuck, with most patients resuming normal activities within a week or two.
Results: Permanent removal of fat cells, but weight gain can alter results.
Decision Point: If skin elasticity is good and the primary concern is fat, liposuction will be more appropriate. However, a tummy tuck could be more appropriate if there's significant skin laxity or muscle diastasis.
Enhancing Your Results: Procedures to Complement a Tummy Tuck
To maximize the impact of a tummy tuck, patients often consider complementary surgical procedures. These additional surgeries can enhance overall aesthetics and balance out the new, flatter tummy.
Contact Dr. Shokrian to discuss your overall aesthetic goals. He can guide you on which procedures will provide the best outcomes while ensuring safety and feasibility.

56 West 45th Street, 4th floor
New York, NY 10036 3190 Riverdale Ave. Level C #4A
Bronx, NY 10463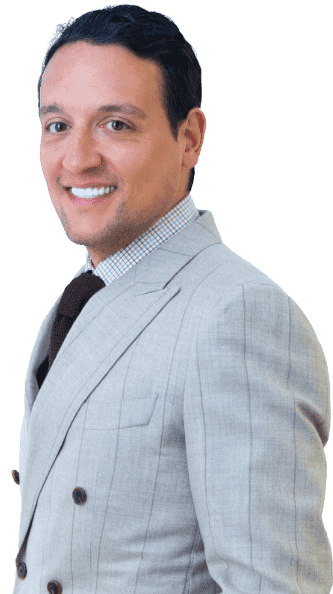 Tummy Tuck Surgeon Near Me: Find a Qualified Surgeon for Natural-Looking Results at Millennial Plastic Surgery
To achieve a more toned and sculpted abdomen through a tummy tuck, it is essential to choose a qualified specialist. An experienced board-certified plastic surgeon has the skills and experience to minimize risks, achieve your desired aesthetic results, and ensure a smooth recovery.
How to Find a Tummy Tuck Surgeon Near You
Here's a step-by-step guide to finding a specialist offering a tummy tuck in your area:
Begin by consulting your primary care physician or trusted healthcare providers for referrals.
Search online for phrases like "tummy tuck surgeons near me" or "tummy tuck near me."
Explore online reviews from patients to learn about the reputation and level of care of nearby plastic surgeons.
Investigate whether the surgeon is affiliated with reputable local hospitals or surgical centers. This affiliation can signal their qualifications and dedication to safety.
Once you've narrowed down your list of potential surgeons, set up an appointment to discuss your needs and goals, as well as to learn about the surgeon's success and complication rate and to ensure that you're comfortable with the specialist and their approach to abdominoplasty.
Why Choose Millennial Plastic Surgery
Millennial Plastic Surgery's team is highly experienced and board-certified, so you can be assured that your surgery is in capable hands.
We recognize that each patient is unique and will work closely with you to develop a treatment plan that is personalized to your specific goals and needs.
Dr. David Shokrian uses cutting-edge surgical techniques and technologies to provide the best possible results with the least amount of scarring.
We prioritize in-depth discussions to ensure you are well-informed and at ease throughout the process.
Our specialists have a track record of delivering outstanding results, assisting hundreds of patients in achieving a slimmer, more confident physique.
If you're ready to learn more about tummy tuck surgery, contact Millennial Plastic Surgery today to schedule a free consultation. Dr. Shokrian and his team will be happy to answer your questions and help you determine if tummy tuck surgery is right for you.
Service that exceeds expectations every time.
How Much Does a Tummy Tuck Cost?
The average abdominoplasty in NYC may run you about $18,000 to $25k,000, while a mini tummy tuck costs start around $12,000 to $16,000. Many tummy tuck costs are considered elective, non-medical procedures that aren't covered by insurance. There are some instances, however, when you may be able to receive some aid. If, for example, you develop ventral hernias that cause urinary incontinence, an abdominoplasty may be considered medically necessary and covered by insurance.
A panniculectomy is likely to be covered by most insurance providers, while you'll be responsible for the tummy tuck portion of the surgery. Contact Millennial Plastic Surgery to learn whether you're a good candidate for abdominoplasty surgery. This NYC team is dedicated to working with you to provide financial options to give you the look you deserve without breaking the bank.
The figure of your dreams awaits you at Millennial Plastic Surgery. Whether you're interested in a Tummy Tuck, Mini Tummy Tuck, Extended Tummy Tuck, or Full Tummy Tuck, you can trust Dr. Shokrian. Contact the Manhattan or the Bronx team today to set up a consultation and learn how Tummy Tuck transforms your silhouette and self-confidence.