Extended Tummy Tuck, Extended Abdominoplasty
Gallery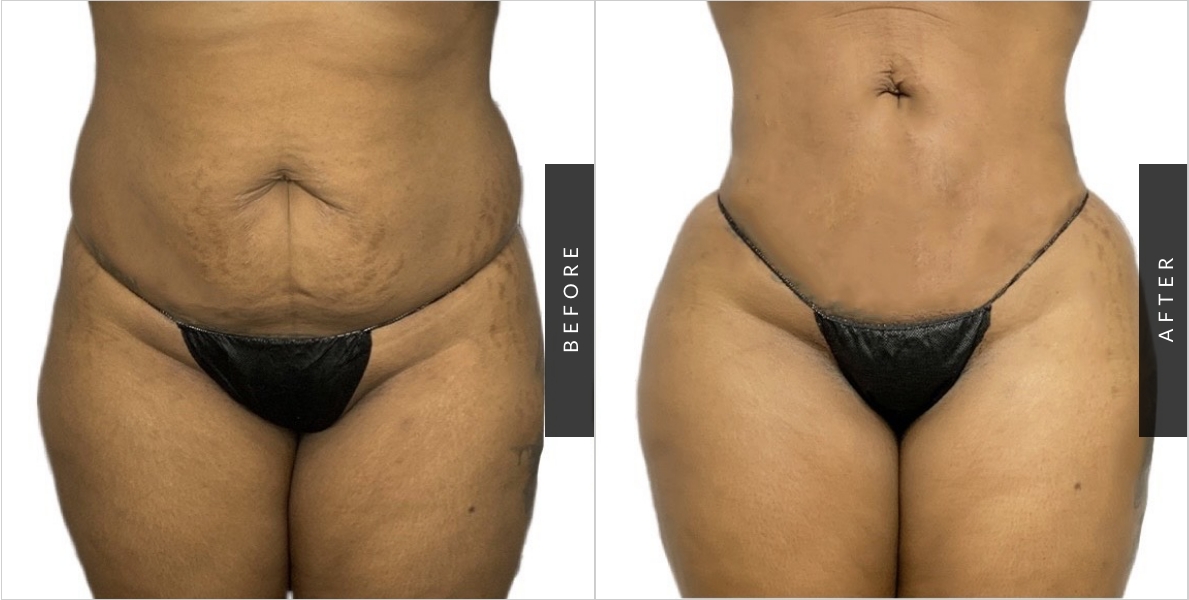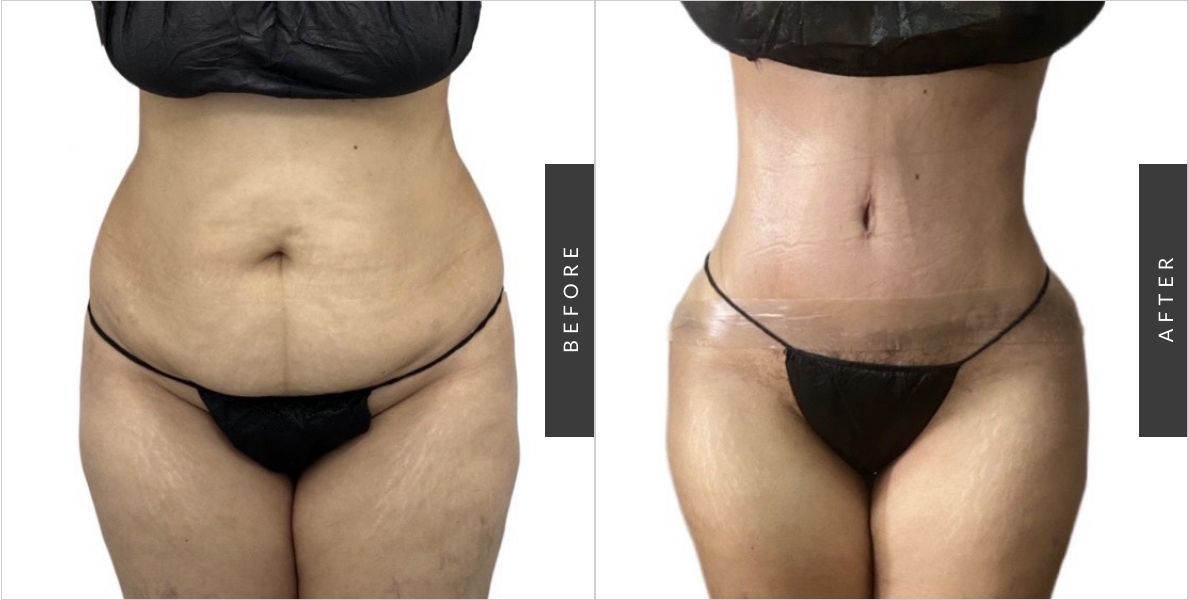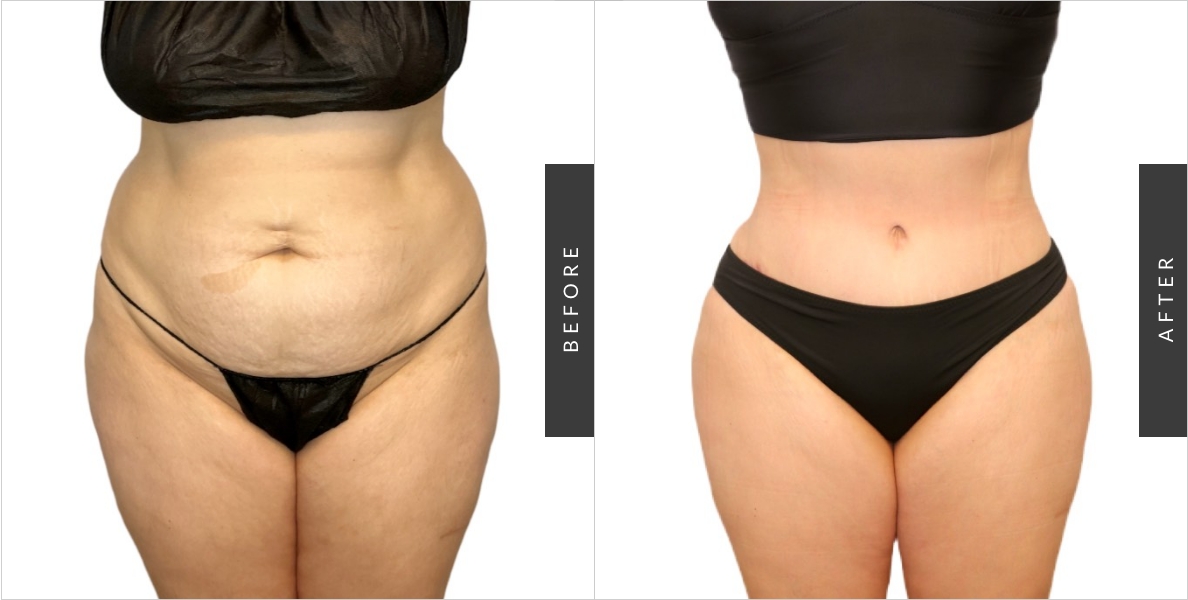 Great service that consistently provides exceptional results.
What Is an Extended Tummy Tuck?
An extended abdominoplasty is a cosmetic surgery to remove both stubborn fat and excess skin from your abdominal region, just like a regulartummy lift surgery, but this procedure extends to your sides, between your waist and hips. A top cosmetic surgeon needs a longer incision, especially if including the sides of your thighs, to create a perfect body shape. After fat removal, your surgeon tightens the remaining skin for a more sculpted look to your midsection.
If you desire a slim stomach and want to get rid of your love handles, an extended abdominoplasty may be an ideal procedure for you. The best plastic surgeons in New York City use a variety of techniques to remove excessive fat and skin from your belly, lower back and flanks to produce successful results.
In Midtown Manhattan, visit Dr. David Shokrian, a highly recommended cosmetic surgeon at Millennial Plastic Surgery. This practice offers a whole range of tummy tuck procedures, including the:
Clients' Testimonials
I couldn't be happier with my tummy tuck procedure done here! Dr. Shokrian and his team, especially Cassie, made me feel comfortable and confident throughout the entire process. They answered all my questions and listened to my concerns. The facility is beautiful and clean, and they followed all safety protocols. The results of my tummy tuck exceeded my expectations, and I can't thank them enough!
Clients' Testimonials
I did 360 liposuction, BBL and tummy tuck, before my surgery I was concerned about the pain because people usually do this kind of procedure separately, but I was amazing how great I feel next day, the doctor offered me an additional pain relief through the surgery ( spiral), which works really good, I was able to do light activities right next day like cooking, and walk without no problem.
Clients' Testimonials
I would like to thank millennial for my wonderful results. The doctor answered all my questions, and the staff is very loving, very satisfied with my results from my Lipo 360 would recommend them to everyone once again thank you very much millennial for treating me so kind and thank you doctor for my wonderful results.
Who's a Good Candidate for an Extended Abdominoplasty?
An extended tummy tuck surgery removes fatty deposits and tightens excess skin from your abdomen to your hips, which translates into a shapelier figure. The procedure gives many people a more flattering body profile, including:
Men and women whose occupations demand that they maintain a slim, fit figure
People who've aged and can no longer exercise their abdominal fat away
Men and women who are in good health, but have loose abdominal skin for whatever reason
People who suffer body image issues because of the stubborn fat around their bellies and hips
Anyone who has recently lost a significant amount of weight and is left with loose abdominal skin
People who've attained a stable weight, but struggle with loose belly skin and fat
Women who are done with having babies and want a firmer midsection
Those who've experienced a loss of skin elasticity due to age or weight fluctuations
People with love handles that just won't disappear, regardless of diet and exercise
Men and women seeking to improve their body contours to stay young-looking
Dr. Shokrian advocates for a patient-centered approach to treatment. He listens to your goals before recommending the best cosmetic treatment plan. An extended tummy tuck can complement other, custom procedures, such as:
A high-tension tummy tuck to lift your thighs and buttocks
Liposuction for the best contouring results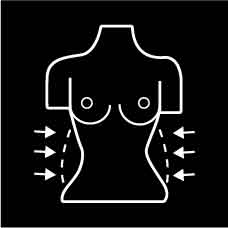 We can't wait to meet you! We offer comprehensive consultations with Dr. Shokrian, and his team both virtually and in person.
212-421-7123
What's Involved in an Extended Abdominoplasty?
An extended tummy tuck surgery is designed for men and women who want transformative results in one surgical procedure. Your cosmetic surgeon works with you to create a custom procedure that suits your body's outlook and your treatment goals. The main steps in this tummy tuck procedure include:
Mapping. After an assessment, Dr. Shokrian marks the incision points while you stand. The markings highlight the areas where you want to remove excess skin and fat. A skilled cosmetic surgeon, Dr. Shokrian hides the incisions so they're less noticeable once you heal.
Anesthesia. Before the procedure, you're given general anesthesia to put you into a painless sleep.
Skin incisions. Your doctor makes the incisions for the extended abdominoplasty along the marked lines. One is usually between your hip bones and your lower back and another is around your belly button.
Fat and skin removal. Dr. Shokrian uses a liposuction cannula to loosen and remove the targeted fat from your abdomen, waist and flanks. Since the incision extends to your back, he's able to access more tissue on your flanks.
Muscle repair. By raising your abdominal skin, your plastic surgeon reveals your abdominal musculature and tightens the muscles above and below your belly with special sutures.
More tissue removal. Before closing the incisions, Dr. Shokrian trims the excess skin and tissue for a firmer and more toned stomach.
Belly button repositioning. An extended abdominoplasty requires the surgeon to move your belly button before closing the incision to remove the excessive tissue below and above your navel.
Closing the incisions. Your cosmetic surgeon closes the incisions and dresses the wounds to prevent infection and start the healing process. A temporary drain removes excess fluid from the wounds.
The exact details of your procedure differ from others because your body and your goals differ from others. As always, your surgeon carefully hides the incisions in the folds of your skin wherever possible, so they'll be less visible after they heal.
Always goes above and beyond to ensure client satisfaction.
What Can I Expect from My Recovery?
After your procedure, the team at Millennial Plastic Surgery observe you as the anesthesia wears off. You may feel groggy after the surgery, and Dr. Shokrian may recommend an overnight hospital stay, although that's not common. Moving around immediately after surgery is difficult, but a physiotherapist is on hand to assist you. Other things to expect during your recovery include:
The need for someone to drive you home
Close monitoring by your surgical team, which continues even at home
Pain and discomfort when moving around or coughing, although your doctor prescribes pain medication to ease such discomfort for the period immediately after the procedure
Bed rest to protect the treatment area and maintain the results
Instructions to care for the dressing over the incisions
Limited walking for the first two weeks
A compression garment over your stomach as you heal
For the first six to eight weeks, no abdominal exercises or strenuous activities
Resumption of most normal activities after four to six weeks, depending on the extent of your surgery
Walking and light exercises after the sixth week to strengthen your core muscles — to include sit-ups, light weightlifting, Pilates, yoga, crunches and planks
The care you put into your recovery speeds up your healing and actually improves your results. Following your doctor's instructions prevents complications that can delay the results you want.

56 West 45th Street, 4th floor
New York, NY 10036 3190 Riverdale Ave. Level C #4A
Bronx, NY 10463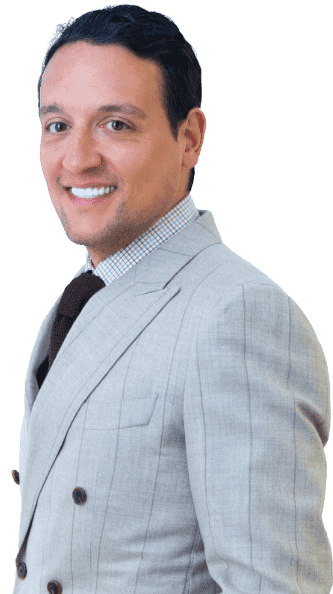 What's the Difference Between a Standard and Extended Tummy Tuck?
A tummy tuck, extended or full, addresses the same area of your body. But there are differences in the two procedures, including:
A standard tummy tuck involves an incision along your bikini line, from hip to hip and around your belly button.
An extended abdominoplasty involves a longer incision that extends from your hips to your back.
A standard abdominoplasty doesn't target your waistline, while an extended tummy tuck slims your waistline.
A tummy tuck, extended to your sides and back, requires more downtime for you to heal fully.
An extended abdominoplasty may be done with other cosmetic procedures, such as:
An extended abdominoplasty costs more than a regular tummy tuck. Abdominoplasty procedure costs start at $6,000, with the extended tummy tuck costing more than a mini or full procedure. Your costs depend on:

The experience of your surgeon
If it's in combination with other body enhancement procedures
The volume of fat removed
The size of the treatment area

Choosing the right cosmetic surgery procedure can be an overwhelming process, so contact Dr. Shokrian and his team of cosmetic surgery specialists at Millennial Plastic Surgery in New York City. If you're struggling with love handles, stubborn belly fat or even lower back fat, visit this practice for the best and safest practices in cosmetic surgery.