Always goes above and beyond to ensure client satisfaction.
What Is a Lower Body Lift?
A lower body lift, also known as a belt lipectomy, is a surgical procedure that gives the lower part of your body a more toned and sculpted look. A top-rated cosmetic surgeon accomplishes this by removing the excess fat and skin from your:
Abdomen
Flanks
Back
Thighs
Body lift surgery is a body contouring procedure that tightens your underlying muscles and slims your overall look, so you look good in tight pants again. The procedure may also improve the appearance of any cellulite and stretch marks that have been troubling you, leaving you with a smoother, more youthful look and feel.
At Millennial Plastic Surgery in Midtown Manhattan, you can get a circumferential lower body lift for an affordable price. The founding cosmetic surgeon, Dr. David Shokrian, is experienced and dedicated to providing the best possible outcome while maintaining the highest safety standards. This doctor specializes in cosmetic procedures for your body, breasts and face. He takes the time to discuss your goals, as well as what to expect from your body lift in NYC.
Clients' Testimonials
I had an amazing experience here, my body and breast look absolutely flawless. LIKE PERFECTION!!!! I personally dealt with Sofia the entire time and she is and absolute DREAM! Sooo nice and over accommodating absolutely professional like she's really my new best friend. They made a very welcoming environment. I would definitely recommend anyone looking for cosmetic work, check them out for sure
Clients' Testimonials
I recently had a butt lift surgery and I couldn't be happier with the results. My surgeon was professional and skilled, and the recovery process was much easier than I had anticipated. The procedure has given me the confidence to wear clothing that I never thought I could before. I would highly recommend a butt lift to anyone considering it
Clients' Testimonials
Sophia helped me tremendously if it wasn't for her , I probably would have never gone through with my surgery! She made me feel so comfortable and like she genuinely cared for me ! I love my results so far and dr Shokrian is AMAZING with his work. I can finally say I'm happy and confident with myself. Thanks to everyone there but especially SOPHIA .
Why Would I Want Lower Body Lift?
As its name suggests, a lower body lift gives your figure a more sculptured look that you may not otherwise be able to achieve. A lower body lift after weight loss is a perfect complement to all the hard work of losing that weight. The surgical procedure reduces the appearance of sagging skin on your body.
Lower body lift surgery removes sagging skin from your love handles, buttocks and lower abdominal area. If you've lost weight, but can't achieve the results you want from exercise or dieting, consider scheduling an appointment with Dr. Shokrian. The benefits you enjoy from a lower body lift after weight loss include:
A shapelier body
More confidence in yourself
A more balanced silhouette with your upper body
Motivation to stay fit and healthy
A smoother, streamlined appearance, without loose or wrinkled skin
A better posture, as you can stand with your legs closer together
Feeling more comfortable in your body
A better ability to exercise or walk without chafing
Lower risks of ulcers or rashes in the folds of the loose skin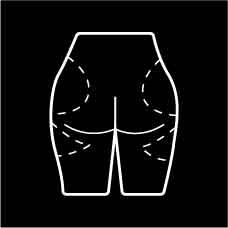 We can't wait to meet you! We offer comprehensive consultations with Dr. Shokrian, and his team both virtually and in person.
212-421-7123
How Does a Lower Body Lift Work?
In a lower body lift procedure, your cosmetic surgeon removes the excess fatty tissues from your abdomen, hips, and outer or inner thighs. The procedure also tightens your underlying muscles and tissues to smooth your contours. A body lift in NYC, as performed by Dr. Shokrian, includes a mix of several procedures, including:
The are other lower body lift procedures you may get to achieve desired results, such as mommy makeover, Brazilian butt lift surgery, and lymphatic drainage massage.
Depending on your needs and goals, you may get a different set of steps for your procedure. At Millennial Plastic Surgery, the surgery always begins with giving you general anesthesia. This ensures you're comfortable and without pain throughout the plastic surgery. Once you're unconscious, the rest of the surgery may include:
Dr. Shokrian draws lines on your torso to determine the best place to make incisions and where to hide the scars after removing your excess skin. An experienced surgeon like Dr. Shokrian visualizes where and how to best leave a natural-looking profile.
With a lower body lift, you likely need liposuction, and your surgeon finds the most strategic places to make the incisions for this procedure. The doctor makes a series of small incisions around your torso and lower body, including around your belly button.
Through the incisions, Dr. Shokrian inserts the liposuction cannula to remove fat from your:
An incision around your navel is made during the tummy tuck portion of the procedure. Your surgeon may need to reconstruct your abdominal wall if you've suffered muscle separation from a past weight increase or pregnancy, which results in a firmer, tighter abdomen.
Your surgeon then removes the marked areas of excess skin, tightening the muscles, lifting and repositioning the underlying tissue to give you a more sculpted appearance. Your belly button is sewn back into place, if necessary.
Your doctor pulls the skin over your stomach and then removes the excess, giving your new contour a leaner and more youthful appearance.
To fix any buttock drooping, your surgeon may tighten the skin along your lower back.
Afterward, the surgeon closes the incisions with stitches, clips or skin adhesives. But don't worry: any scarring isn't noticeable once you heal.
This surgical technique allows your doctor to remove excess skin without damaging your underlying muscles, providing a more natural look and quicker healing. Additionally, the incisions are made in areas that minimize the appearance of scarring, so they're virtually invisible. The surgery takes between three to six hours, but it's a relatively short time, compared to the long years of happiness and fulfillment you'll enjoy once you've healed.
What Should I Do after a Lower Body Lift?
After your surgery, Dr. Shokrian provides instructions for best preserving your results. Your recovery time depends on your overall health and the extent of your surgery. But by following your surgeon's post-op instructions, you can reduce swelling and heal more quickly.
Since a body lift is major surgery, you can expect an extensive recovery time. But it doesn't have to be uncomfortable. Side effects may include numbness, bruising and swelling, but at Millennial Plastic Surgery, all risks are reduced dur to the quality of care you receive. Useful tips for your recovery include:
Expect to spend up to three nights in the hospital.
Rest in bed for the next week, keeping all physical activity to a minimum.
For any short-term discomfort, take pain medication as prescribed.
Sleep on your back with your legs and upper body elevated on pillows for the first two-to-three weeks.
Wear compression garments for a few weeks to let the underlying tissues settle into place and minimize the swelling.
For better results, spend more time sitting in a comfortable chair and avoid lying in bed.
Return to work in about three weeks.
Exercise only after five weeks to give your body time to heal.
As the swelling goes down, the final results gradually reveal themselves.
Highly recommend for their exceptional service and expertise.
How Much Does a Lower Body Lift Surgery Cost?
Lower body lift surgery costs vary. Generally speaking, the cost of the surgery is determined by the:
Complexity of the procedure
Duration of the surgery
Surgeon's experience and expertise
Geographic location of the best plastic surgery practice
Anesthesiologist's fee
Operating room fee
Post-operative care
If the reason for your surgery is purely cosmetic, your health insurance won't cover your body lift surgery cost. Since cosmetic surgeries may be expensive, many people opt to finance them. Ask Dr. Shokrian or his team if a payment plan or third-party financing is available.

56 West 45th Street, 4th floor
New York, NY 10036 3190 Riverdale Ave. Level C #4A
Bronx, NY 10463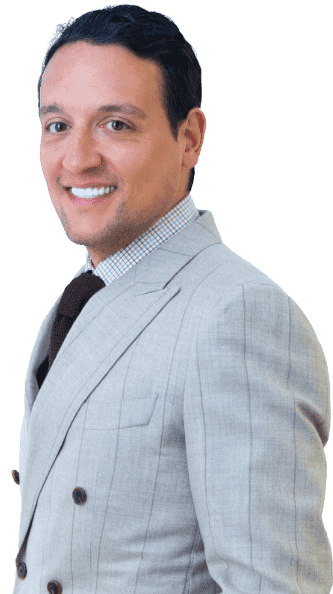 Am I a Good Candidate for a Lower Body Lift?
You may be a good candidate for a lower body lift if:
You've lost a significant amount of weight.
You have sagging skin in your thighs, buttocks and abdomen.
You're a non-smoker.
You're in good overall health.
You have no underlying medical conditions that would interfere with the procedure or increase the risks.
You have realistic expectations.
Your cosmetic surgeon and his team at Millennial Plastic Surgery perform body lift surgery for those who are best suited to gain from the procedure. You're in the safest, most skilled hands during and after your surgery. To get the best lower body lift results in NYC, contact this Midtown Manhattan practice to schedule a consultation.