Efficient and effective service that always delivers on its promises.
Why Do I Need a MedSpa in NYC?
MedSpa is short for medical day spa. It's a safe, pleasing environment where you receive non-surgical, non-invasive cosmetic procedures under the close supervision of a physician. It's the best of both worlds, combining a medical center devoted to aesthetics with the comforts of a day spa.
Your treatment is overseen by a licensed physician specializing in plastic surgery. That's what you get when you visit the premier MedSpa in NYC at Millennial Plastic Surgery. You have the opportunity to take advantage of the exceptional team of professionals who follow the holistic guidance of Dr. David Shokrian, who espouses treatment for the whole person — including your body, mind and spirit.
Clients' Testimonials
I have had several visits to Millennial Plastic surgery. I always look forward to seeing Barbara when I go there. She has the most amazing personality. She is very warm and friendly. She pays attention to detail and take the time to make sure you understand all information. Patient centered care is at the forefront with every experience with her. Barbara goes above and beyond to ensure patient satisfaction.
Clients' Testimonials
I was so unsure of getting surgery. So many questions things that can go wrong. Went to Millennial. The office was gorgeous. I met Janet, Margaret, and Nikki. Phenomenal staff. They made me feel comfortable and answered all of my questions. Then there is Dr. David. He did my consultation. He didn't rush me. He answered all of my questions and put me at ease. I am still in my healing stages so awaiting my results. I am so happy I decided to go with Dr. David. I also am grateful that after the surgery the staff was still very helpful. I heard of horror stories that after surgery you can't reach anyone. Not at Millennial. They truly have your back
Clients' Testimonials
I have absolutely nothing but amazing things to say about my experience at Millenial! I was turned down by a few surgeons for their lack of knowledge with trans bodies before I was able to get consultation with Millenial. Their experience in feminizing the body with lipo 360 and bbl sold me and it was worth the wait! So so happy I decided to go with Millenial the staff was incredible.
What Are Common Services Provided at the Best MedSpa in NYC?
During your initial consultation, you explain to an experienced aesthetician what your goals are and why you're looking for facial or body-contouring treatment. Once it's determined that you're an ideal candidate for medical-grade procedures, you discuss the various benefits of a wide range of services at the Millennial Plastic Surgery MedSpa, including injectables and fillers such as:
There are other MedSpa services offered that give you extraordinary results. Some may need regular boosts to maintain the look you get, but they're well worth the effort. These additional MedSpa in NYC services include: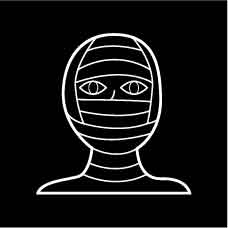 We can't wait to meet you! We offer comprehensive consultations with Dr. Shokrian, and his team both virtually and in person.
212-421-7123
How Do I Know if I'm a Good Candidate for MedSpa Services?
Before you begin any MedSpa treatment, you participate in an initial consultation with your aesthetician — and in many cases, with Dr. Shokrian. During this time, in addition to letting your practitioner know your personal goals, you need to detail your family and medical history. You may undergo a physical exam to ensure you're in good physical health.
After it's established that you're in good health and a good candidate for your chosen procedure, you must be clear about what you want to achieve and what you can expect. If you're tired of not looking on the outside like you feel on the inside, further requirements for your suitability for MedSpa services may include:
Having realistic expectations. While Botox, for example, is ideal for taming small wrinkles, it's not really going to make much difference if you have very deep, untreated facial creases.
Being open-minded. You must accept your doctor's professional advice about what are the best treatments to help you achieve your goals.
A willingness to be patient. While your body heals following a treatment, you may have to wait for the final results. Many procedures don't really show the full results for as long as two to four weeks.
Following your doctor's instructions closely. You're given pre- and post-procedure steps to take to ensure your health and safety, as well as increase the likelihood that you heal properly with the best possible outcome.
For more information about or to book an appointment at the MedSpa in NYC, contact Millennial Plastic Surgery today. It's an exciting time to delve into all the cosmetic possibilities available for today's busy men and women seeking to revitalize and rejuvenate their looks. Boost your confidence and define your image with some MedSpa in NYC techniques in store for you.

56 West 45th Street, Floor 4, New York, 10036 3190 Riverdale Ave. Level C, 4A, Bronx NY