Truly exceeded my expectations with their exceptional service.
What Is Facial Fat Grafting?
As you get older, the fat beneath the surface of your skin that once made your face appear full and healthy gradually loses its fullness, which leads to sagging skin, wrinkles and a hollow appearance. Facial fat grafting, also known as facial fat transfer or fat micro-grafting, is a method of facial rejuvenation that's done by moving fatty tissue to your face from another part of your body. A face fat transfer may be performed along with other procedures, such as an eyelid lift or a face lift surgery.
When it comes to improving the appearance of your face, you need to know you're in the hands of a highly skilled and experienced top plastic surgeon. You can't go wrong with Millennial Plastic Surgery if you're looking for facial fat transfer in NYC or any other facial procedures, such as a:
Clients' Testimonials
My facelift has made me feel like a brand new person. The procedure was quick and painless, and the results have been truly remarkable. I couldn't be happier with the outcome.
Clients' Testimonials
This place was very good. The kindness and helpfulness of the staff was awesome. I loved Jess and my massages from Maribel..she was so good I wanted an 8 ounce bottle of milk and my bed after. Overall Dr. Shokrian was very honest in what he could do and what he couldn't which made my choice even easier.
Clients' Testimonials
I had my surgery done 2 weeks ago & I had the most amazing experience ever. Dr. Shokrian & the girls are very caring, they made me feel very comfortable, especially Sophia & Barbara. They answered every question I had! I'm more than happy with my results & would definitely recommend MPS to anyone interested in cosmetic surgery!
Why Should I Get a Facial Fat Transfer?
If you look in the mirror and are bothered by sunken cheeks or if you feel self-conscious about how your face has aged, consider a fat transfer to face skin to fill out your face and revive your look to its more youthful proportions. Many men and women are interested in facial fat transfer because of the depletion in facial volume related to aging. As you age, your face is affected by gravity and changing body composition in different ways, including:
Cheeks that look hollow or sunken
Forehead wrinkles
Lips that lack definition
A jawline or chin that appears undefined
Nasolabial lines around your nose and mouth
Fine lines all over your face
What's so exciting about a fat transfer to face is that the body contouring effects of surgical liposuction are combined with the facial volume restoration that can be obtained from injectable treatments. Best of all, this procedure is less invasive than traditional plastic surgery. It's natural, safe and long-lasting.
How Is a Facial Fat Transfer Performed?
When you decide to have a facial fat transfer in NYC, your procedure involves extracting fat cells from other areas of your body, such as the buttocks, belly or thighs, and processing these fat cells before injecting them into your face. The procedure follows basic steps that include:
Liposuction removes fat that's used for the facial rejuvenation. If only a small amount of fat is needed, this is done using IV sedation and local anesthetic. General anesthesia is available if the fat removal is extensive.
A tube called a canula is inserted through tiny incisions and used to loosen and separate fat cells.
The needed amount of fat is removed.
Incisions are closed with stitches.
A centrifuge separates fat from blood and other fluids.
After the fat has been processed, your NYC doctor carefully injects it into targeted areas. This is done a little at a time, gradually building layers.
The procedure usually lasts between one and three hours. Some of the fat cells are absorbed by your body, so a second procedure can be done after 12 months if you'd like more volume. Since a facial fat transfer involves the injection of your own cells, there's no risk of rejection or allergic reaction.
Facial fat grafting isn't the same as treatment using injectable fillers, such as Juvederm or Radiesse. Both approaches are options for restoring lost volume, but facial fat grafting is done using fat taken from your own body, while injectable fillers are synthetic. Using injectables is a temporary solution that requires regular maintenance appointments, while facial fat transfer can give you results that last a lifetime.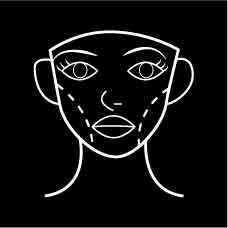 We can't wait to meet you! We offer comprehensive consultations with Dr. Shokrian, and his team both virtually and in person.
212-421-7123
What Can I Expect during Recovery?
It's up to you to take good care of yourself during recovery. To get the best possible results from fat grafting, be sure to follow all facial fat transfer post-operative instructions provided by your NYC plastic surgeon for post-fat transfer care. Instructions include:
Rest.
Elevation.
Ice.
Medication.
Eating.
Rest.
Plan to rest for the first 24 hours after surgery.
Elevation.
Keep your head elevated when sleeping the first few nights.
Ice
You may experience some facial swelling. Use ice compresses on your face during the first 24 hours after surgery to reduce swelling.
Medication.
Take over-the-counter painkillers if needed or prescribed medication as directed.
Eating.
Don't plan to eat for at least 12 hours after the procedure. You can drink clear fluids. Eat only soft foods for the first few days after surgery.
The amount of time needed to recover from facial fat transfer depends on how much fat was removed during liposuction. Your doctor lets you know how long you should wait before getting back to work or resuming physical activity.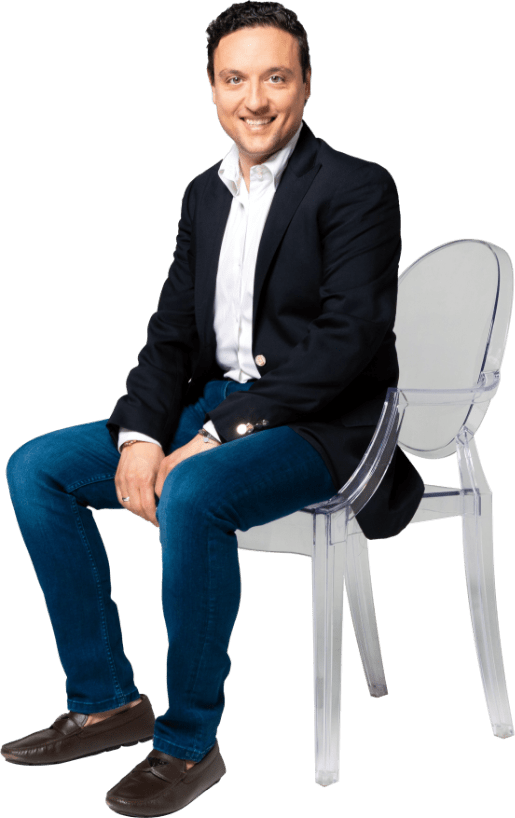 56 West 45th Street, 4th floor
New York, NY 10036 3190 Riverdale Ave. Level C #4A
Bronx, NY 10463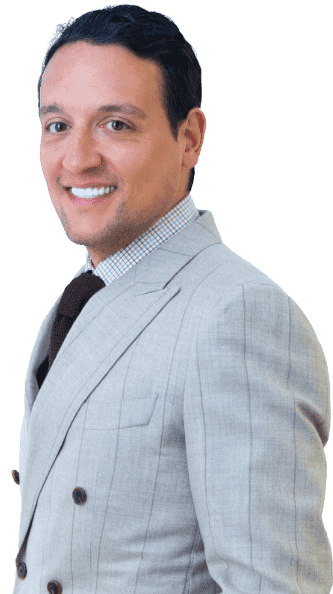 Professional and efficient service that consistently delivers outstanding results.
How Much Does Facial Fat Transfer Cost?
When you decide to have a facial fat transfer, you're investing in your own best appearance and improved self-confidence. The cost of a facial fat transfer encompasses two operations in one:
Liposuction
Fat grafting
This is an elective cosmetic procedure, so it's not covered by insurance. The total cost of the procedure starts at around $5,300 and goes up from there. At Millennial Plastic Surgery, financing options are available.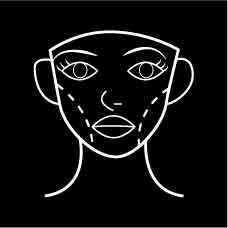 We can't wait to meet you! We offer comprehensive consultations with Dr. Shokrian, and his team both virtually and in person.
212-421-7123
Am I a Good Candidate for Facial Fat Grafting?
The effects of aging on your face may start to become noticeable starting in your late 20s.
To be a good candidate for facial fat grafting, you must be in good overall health and have realistic expectations of what the procedure can do for you. You should also have available fat in a donor area. If you have little or no overall body fat or have uncontrolled medical problems, you may not be a good candidate for this procedure.
For expert fat grafting in NYC, the top choice is Dr. David Shokrian of Millennial Plastic Surgery. He has performed thousands of surgical procedures on the face and body, including everything from dimpleplasty to belly surgery and plastic boob surgery. Contact the team today for more information on procedures to help you look your best or to schedule a consultation. It's time to feel good about your face.