The team is knowledgeable, responsive, and a pleasure to work with.
What Is Trunkplasty Surgery?
Back rolls and underarm bulges are difficult to shed for many people. After hitting the gym or following that diet for months or even years, you may still be forced to hide those pockets of fat, which become tiresome and frustrating. While you've worked hard to achieve your ideal weight, you find you still need to shape your body to achieve the look you want.
With a corset trunkplasty procedure, a top NYC cosmetic surgeon can help you attain a slim contour. This surgical procedure reshapes your upper back and midsection to eliminate back rolls and excess fat and tissue from your trunk. A trunkplasty targets your upper back, mid-back and torso, giving you an aesthetically appealing figure — the kind you'd have if you were wearing a corset.
Dr. David Shokrian, a top-rated cosmetic surgeon in New York City at Millennial Plastic Surgery, performs a range of body-enhancing procedures, including a bra line back lift, another term for a trunkplasty. If you need a trunkplasty, your plastic surgeon may also recommend lipo surgery or other body sculpting procedures. New York City cosmetic surgeons perform many advanced cosmetic procedures on your face and breasts to help you feel good in your own skin.
Clients' Testimonials
I had 3 different procedures, I did 360 liposuction, BBL and tummy tuck, before my surgery I was concerned about the pain because people usually do this kind of procedure separately, but I was amazing how great I feel next day, the doctor offered me an additional pain relief through the surgery ( spiral), which works really good, I was able to do light activities right next day like cooking, and walk without no problem.
Clients' Testimonials
I had an amazing experience here, my body and breast look absolutely flawless. LIKE PERFECTION!!!! I personally dealt with Sofia the entire time and she is and absolute DREAM! Sooo nice and over accommodating absolutely professional like she's really my new best friend. They made a very welcoming environment. I would definitely recommend anyone looking for cosmetic work, check them out for sure
Clients' Testimonials
Sophia helped me tremendously if it wasn't for her , I probably would have never gone through with my surgery! She made me feel so comfortable and like she genuinely cared for me ! I love my results so far and dr Shokrian is AMAZING with his work. I can finally say I'm happy and confident with myself. Thanks to everyone there but especially SOPHIA.
What Are The Benefits of a Corset Trunkplasty?
The goal of a trunkplasty is to improve your overall body shape by contouring your back. The advanced plastic surgery offers other specific benefits, including:
Giving you your desired body shape through custom-tailored cosmetic surgery
Reducing lumbar back discomfort caused by excessive skin
Promoting good posture
Reducing body discomfort and improving its function
Allowing you to enjoy being in your own skin
Enjoying the permanent results of a corset surgery, as long as you maintain a healthy body weight
The midsection of your body is the most stubborn when it comes to building your dream body shape. After investing so much time and money to lose weight, don't allow back rolls and bulges to ruin the image. Your cosmetic surgeon in Midtown Manhattan can also combine the procedure with other body enhancement procedures, such as: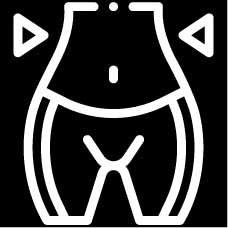 We can't wait to meet you! We offer comprehensive consultations with Dr. Shokrian, and his team both virtually and in person.
212-421-7123
Why Should I Get a Corset Trunkplasty?
If you've always longed to attain an hourglass figure after losing a bunch of weight, a corset trunkplasty may be the answer. The procedure delivers its best results if you're not overweight, but merely want to tone your back and abdomen. You have to be in good health. The reasons to go for this body-enhancing procedure include to:
Eliminate the bulges and rolls on your back that resist diet and exercise
Remove rolls and folds of skin left over from weight loss that still make you look overweight
Relieve the chafing caused by the loose skin and fat on your back
Improve your posture by eliminating bulky tissue from your back and sides
Boost your self-esteem
Increase your choice of clothing
Achieve a smoother, tighter back profile
This surgery isn't intended for overall weight loss, although removing all the excess fat and skin from your back helps you lose a few more pounds. Before your surgery, have a look at bra line lipo before and after photos available at your NYC clinic so you have realistic expectations regarding your own outcome.
Top-notch service that always exceeds expectations.
How Much Does a Trunkplasty Cost?
If you plan to have a corset trunkplasty, you need to consider the cost. The cost of most body contouring procedures starts at around $9,000, although your cost can increase or decrease, depending on several factors, such as:
The extent of fat and skin to be removed from your back
Any other cosmetic surgery to be done at the same time, such as an arm lift
The experience of your cosmetic surgeon
Extra costs, such as for anesthesia and aftercare medications
The length and complexity of the procedure
A corset trunkplasty isn't covered by insurance, unless it's medically necessary. At this Manhattan cosmetic surgery practice, you have the option of a flexible payment package or financing to suit your budget.

56 West 45th Street, Floor 4, New York, 10036 3190 Riverdale Ave. Level C, 4A, Bronx NY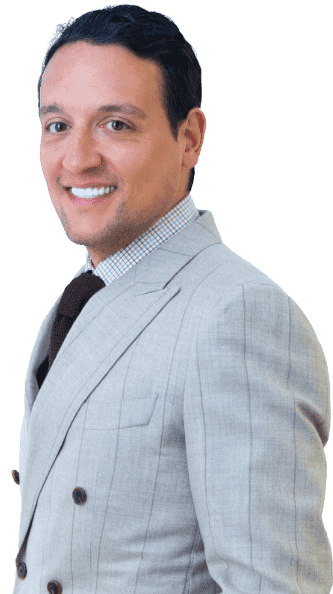 How Does a Trunkplasty Work?
If you're disappointed because you still can't show off your body in that favorite swimsuit because of the fat rolls on your back, ask your cosmetic surgeon about a bra line back lift. An outpatient procedure, it takes about three to four hours, depending on the extent of contouring you need. The main steps in the procedure include:
Sedation. Before the procedure, you're given general anesthesia to put you to sleep. The medication prevents any pain during the procedure.
Incisions. Your doctor marks the incision area, depending on the most affected area. For a bra back lift, the incision is often below your shoulder blades under the line of your bra.
Liposuction incisions. Your doctor may make more incisions on your back for liposuction to remove excess fat.
Fat and skin removal. Dr. Shokrian uses the incisions to access fatty tissue, which he then excises before removing loose skin. Your surgeon removes bra line bulges by removing excess tissue and pulling the skin together to tighten your back.
Skin repositioning. After removing the excess skin and fat, the doctor repositions the remaining skin to create a better body contour. Repositioning your back skin eliminates your bra line bulges and tightens your back.
Drains. The incisions may collect excess fluid, so a drain allows such liquid to flush, which avoids complications during your recovery.
Closing. After the procedure, the doctor closes the incisions using sutures and dresses them to keep them clean.
An experienced cosmetic surgeon tailors the procedure to suit your treatment objectives. Because he uses a patient-centered approach to cosmetic surgery, Dr. Shokrian has emerged as the most trusted and sought-after plastic surgeon in New York City.
Always puts the client's needs first, making them a pleasure to work with.
What's the Recovery Like after a Corset Trunkplasty?
A corset trunkplasty is a minimally invasive surgical procedure with a shorter recovery period than other surgical procedures. Your recovery starts immediately after surgery while you recover in an observation room. As the sedative wears off, you may feel some pain and soreness in the treatment areas. During your recovery, you can expect to:
Wear a compression bandage for about a week to minimize swelling
Take pain medications to ease the temporary discomfort
Refrain from submerging yourself in open water, such as a bath or pool, for a full week
Take time away from work for about a week, after which you have the drains removed
Avoid raising your arms for two weeks to allow the incisions to heal
Rest for about two weeks and avoid strenuous activities for three or four weeks
See some scarring while the incisions heal
While some results from the surgery are immediate, the more permanent ones appear after several months. The results improve over time as the swelling subsides. In the end, you'll enjoy a slimmer, more contoured body without the unsightly body rolls and bulges.
If you searched for a bra line back lift near me, you inevitably find Dr. Shokrian and his team at Millennial Plastic Surgery. This highly recommended plastic surgeon has performed thousands of successful procedures that have transformed many people's lives. Contact the cosmetic surgery clinic today to change your body contour and improve your quality of life.