Responsive, reliable, and always delivers on time.
What Is a Neck Lift?
If you're hot to rejuvenate your neck to give you back the profile you prefer, neck lift surgery may be the ideal cosmetic procedure in your future. A neck lift procedure reduces or removes the excess skin and flesh from around your chin and neck. Turkey neck is an unflattering term sometimes used to describe the wrinkled and sagging skin around your neck that's fairly common as you age.
Removing the extra fat and smoothing the skin restores a slender appearance to your neck and takes years off your appearance. The causes of these neck issues are varied and include:
Neck lift surgery by the best neck lift surgeon
Extra, wrinkled skin is a common sign of aging.
The turkey waddle is due to the effects of gravity and the lessening of skin elasticity.
Genetics play a role; if your relatives have sagging necklines, you probably will too.
Sun damage and smoking play a part because both are treacherous to sensitive skin.
Weight loss often leaves hanging, loose skin that used to be filled with fat.
At Millennial Plastic Surgery in New York City, this is a sought-after procedure, and it rightly boasts of many satisfied clients. You'll be in the highly skilled and experienced hands of Dr. David Shokrian, the best neck lift surgeon in NYC. He guides you through the whole process from the initial meeting to your last post-op visit.
Clients' Testimonials
I have had several visits to Millennial Plastic surgery. I always look forward to seeing Barbara when I go there. She has the most amazing personality. She is very warm and friendly. She pays attention to detail and take the time to make sure you understand all information. Patient centered care is at the forefront with every experience with her.
Clients' Testimonials
I was so unsure of getting surgery. So many questions things that can go wrong. Went to Millennial. The office was gorgeous. I met Janet, Margaret, and Nikki. Phenomenal staff. They made me feel comfortable and answered all of my questions. Then there is Dr. David. He did my consultation. He didn't rush me. He answered all of my questions and put me at ease. I am still in my healing stages so awaiting my results. I am so happy I decided to go with Dr. David. I also am grateful that after the surgery the staff was still very helpful. I heard of horror stories that after surgery you can't reach anyone. Not at Millennial. They truly have your back
Clients' Testimonials
I had my surgery done 2 weeks ago & I had the most amazing experience ever. Dr. Shokrian & the girls are very caring, they made me feel very comfortable, especially Sophia & Barbara. They answered every question I had! I'm more than happy with my results & would definitely recommend MPS to anyone interested in cosmetic surgery!
Why Should I Get a Neck Lift?
The extra lines and sagging flesh under your chin and around your neck are unfortunately one of the first signs of the aging process. These visible wrinkles and sagging jowls can make you seem older than you feel and negatively affect your self-image. Non-surgical remedies tend to be ineffective when it comes to these neck issues.
Unlike other parts of your body that you feel self-conscious about, disguising a double chin or a wrinkly neck is difficult, especially during the warmer seasons when you want to feel comfortable and attractive in your summer outfits. Having to cover up an aging neckline with scarves and high-necked tops is tedious. If you find these aspects of your appearance to be ugly and distressing, then a neck lift could be the right solution for you.

Self-image affects many aspects of your life. This positive boost to your confidence about your appearance can only enhance your daily life and social interactions. Visiting your Manhattan neck lift surgeon for the procedure comes with a slew of benefits, such as:
A more youthful and streamlined appearance
Long-lasting removal of bands and wrinkles from around your neck
A more defined and attractive jawline
Smooth, firm skin under your chin and a more contoured neck
Reduced need to cover up with high-neck tops and scarves
A restored sense of self-confidence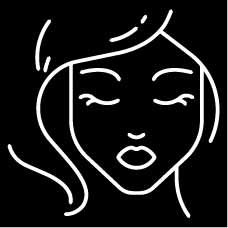 We can't wait to meet you! We offer comprehensive consultations with Dr. Shokrian, and his team both virtually and in person.
212-421-7123
What Happens during My Consultation with the Best Neck Lift Surgeon in NYC?
Your consultation with Dr. Shokrian, who receives high ratings and reviews as the best and most approachable neck lift surgeon in New York, involves sharing your personal goals about the improvements you're seeking. You receive the best advice regarding appropriate treatments to achieve your own beauty goals. During your consultation:
Your general state of health is evaluated after you share any medical conditions you have and medications you take regularly.
An examination of your face, neck and skin elasticity takes place to assess the issues you wish to resolve.
You're given an individualized plan to achieve your desired goals.
Photographs are taken to show you the before and after results.
Dr. Shokrian ensures that you have realistic expectations.
Following your consultation, you may wish to consider additional procedure for other areas of your body or alternative neck tightening procedures, depending on your personal goals and current health status. Options include:
What Are the Risks of Neck Lift Surgery?
As with all surgical procedures, there are risks involved, such as bleeding, pain and the risk of infection. But they're greatly reduced when you rely on the skill and expertise of Dr. Shokrian, who is among the most experienced plastic surgeons in New York City. Everyone experiences some level of swelling and bruising following a neck lift.
Provided you follow the carefully prepared pre-op and recovery plans, you're highly likely to be free of complications and delighted with the results. But when you visit a less experienced doctor or one without the state-of-the-art equipment and technology you find at Millennial Plastic Surgery, you may experience a rare condition that's referred to as a botched neck lift that results in side effects such as:
Scarring
Numbness
Temporary loss of hair at the site of incisions
Blood clots
Nerve damage
How Do I Prepare for a Neck Lift?
Having evaluated your general state of health and agreed on a course of treatment, Dr. Shokrian advises you to follow a set of pre-op preparations to ensure you undergo a successful neck lift. Instructions may include:
Stopping blood-thinning medications several days before your procedure
Quitting smoking and avoiding alcohol for a minimum of four weeks leading up to and after your surgery to aid the healing process
Asking a friend or family member to accompany you home and stay with you for the first 24 hours
Treating yourself to healthy, nutritious meals leading up to surgery to aid your healing and recovery
Preparing for your homecoming by stocking up on healthy food, having a supply of pain meds ready, a thermometer, antibacterial cream, gauze and a supply of extra pillows to keep your head elevated as you rest
You're supported throughout the process by Dr. Shokrian and his team of the best NYC plastic surgeons. You can approach your surgery feeling relaxed and reassured.

56 West 45th Street, 4th floor
New York, NY 10036 3190 Riverdale Ave. Level C #4A
Bronx, NY 10463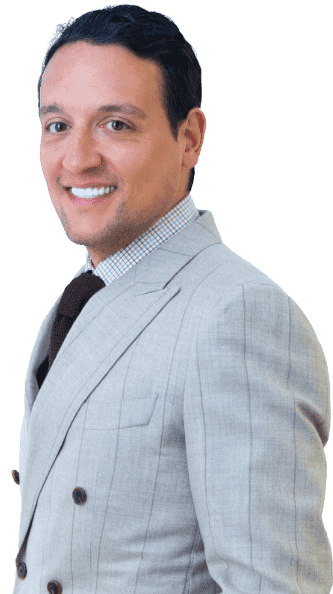 Great service that consistently provides exceptional results.
How Is Neck Lift Surgery Done?
Your neck rejuvenation is individualized to achieve the best results for your unique face, neck and skin condition. It all depends on what you wish to achieve and the recommendations of your surgeon.
A full neck lift surgery involves lifting the muscles and tightening the skin of your whole neck area. The procedure is comprised of a basic set of steps that include:
A general anaesthetic or local anaesthetic with IV sedation is administered to ensure your comfort throughout the procedure.
Typically, the surgeon makes tiny incisions around and behind your ears, plus an incision under your chin.
The muscles are tightened and excess fat is removed.
The incisions are sutured and bandaged with a pressure dressing.
The procedure typically lasts for about two hours or more, depending on the work being done.
The surgery is followed by a short recovery period before you're free to be accompanied home.

What Can IExpect after Neck Lift Surgery?
Immediately after your neck lift surgery, you're likely to experience some tightness in your neck area. Pain is generally minimal, but can be treated with pain medications. Your recovery period can take several weeks. During this stage, you have regular follow-up appointments at Millennial Plastic Surgery. Additional factors to ensure a successful recovery include:
Plan to take at least a week off work, depending on the extent of your treatment. Most people return to work within 10 to 14 days, and it may be sooner if you work from home.
You must wear a special pressure garment around your neck to protect the area and aid healing.
There may be a drainage tube inserted, which is removed after a few days, along with any stitches.
You experience some bruising and swelling, but it only lasts for a few days. It may take some months before all bruising and swelling has disappeared.
Get plenty of rest in the first few days, drink lots of water to keep hydrated, avoid stress and relax as much as you can.
Avoid bending or twisting your neck. Keep your head elevated above your heart when resting.
Walk around and complete light, everyday activities; but for three weeks, avoid any strenuous activity, including carrying children or pets.
Wear clothes that don't need to pass over your head during the healing period.
Once the bruising and swelling has subsided, you can start appreciating the full benefits of your neck lift. A neck lift can't prevent the aging process from continuing, but it does allow you to appear years younger for a good 10 to 14 years. You'll enjoy a far more slender, smoother and toned neckline.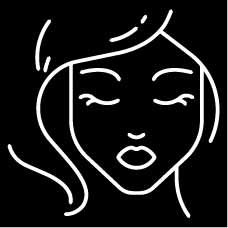 We can't wait to meet you! We offer comprehensive consultations with Dr. Shokrian, and his team both virtually and in person.
212-421-7123
What Is My Neck Lift Cost?
At Millennial Plastic Surgery, the average cost of a neck lift starts at a very competitive $5,770. There may be other fees to factor in, such as anesthesia and related items. Health insurance doesn't typically fund cosmetic procedures, but there are financing options available should you require them.
Contact Millennial Plastic Surgery now for your consultation. Allow yourself to look forward to a smooth, youthful and beautiful neck.