Professional and efficient service that consistently delivers outstanding results.
What Is a Submentoplasty?
Submentoplasty is a big word for a relatively small procedure that can make a subtle, but significant change to your appearance. Simply put, a submentoplasty removes fat that collects beneath your chin, tightens up the skin of your upper neck, and gives your face a sleeker, more refined profile. It's less invasive than a full face lift, and yet it can still provide the confidence boost you deserve while living your best life in NYC.
Whether the result of aging, weight changes or genetics, a sagging or drooping jawline makes you look older than you feel. People may start calling you Sir or Ma'am. And when you look in the mirror, you may start to feel as old as you look. You don't have to settle for that. You know you've got many good years left; make the most of them.
When you notice a sagging jawline, seek out an experienced cosmetic surgeon who knows what to do. Neckline removal surgery typically takes less than two hours, and you'll be fully recovered in just a few weeks. It's not a procedure that screams to the world that you've had work done, but one that'll leave folks wondering what you've been up to that has you looking so fresh-faced and youthful. To talk about submentoplasty, visit Millennial Plastic Surgery to discover what Dr. David Shokrian can do for you.
Clients' Testimonials
My facelift has made me feel like a brand new person. The procedure was quick and painless, and the results have been truly remarkable. I couldn't be happier with the outcome.
Clients' Testimonials
This place was very good. The kindness and helpfulness of the staff was awesome. I loved Jess and my massages from Maribel..she was so good I wanted an 8 ounce bottle of milk and my bed after. Overall Dr. Shokrian was very honest in what he could do and what he couldn't which made my choice even easier.
Clients' Testimonials
I had my surgery done 2 weeks ago & I had the most amazing experience ever. Dr. Shokrian & the girls are very caring, they made me feel very comfortable, especially Sophia & Barbara. They answered every question I had! I'm more than happy with my results & would definitely recommend MPS to anyone interested in cosmetic surgery!
What's Behind a Sagging Jawline?
No matter how much you exercise and eat right, there are areas of your body that just don't respond to your wishes to tighten up and fly right. New Yorkers of any age, sex and weight can have the appearance of a double chin or drooping jawline. Reasons for these problems include:
Weight gain.
Weight loss.
Genetics.
Age.
Weight gain.
Excess weight can cause fat to collect in your upper neck area, around your jawline and below your chin.
Weight loss.
On the other side of the coin, rapid weight loss can leave your skin loose and hanging below your chin, taking on that dreaded turkey neck look.
Genetics.
Your genes may play a role in a sagging jawline. Some face shapes and bone structures highlight a profile that's not as sharp, giving the appearance of a sloping neck or receding chin.
Age.
Advancing age takes a toll on just about every part of your body. Your jawline and upper neck are no exceptions. With age, your skin loses some of its elasticity, and gravity starts to win the battle with once-perky features.
Neckline removal surgery is ideal for you if you don't need a full face lift, but want to sculpt a sleeker neckline. Dr. Shokrian takes into consideration the various factors that led to you seeking out a submentoplasty. He helps you envision your ideal jawline, and together, you create a plan to shape your new profile during your consultation in his Midtown Manhattan practice.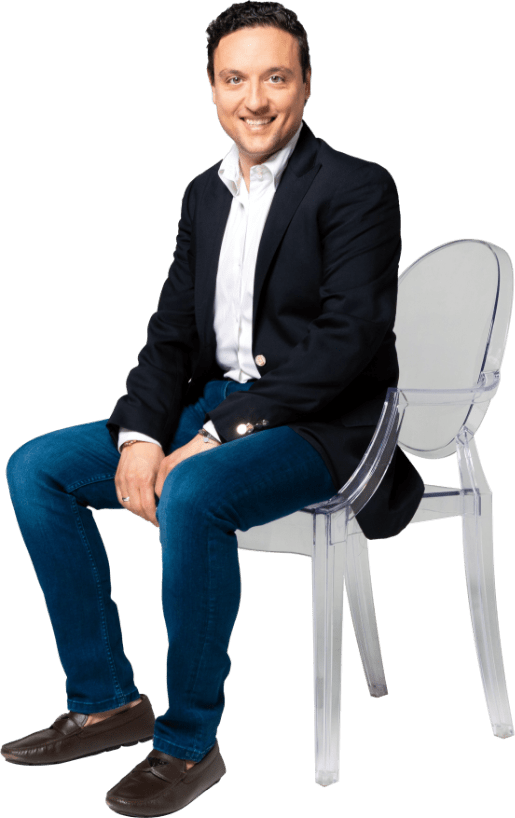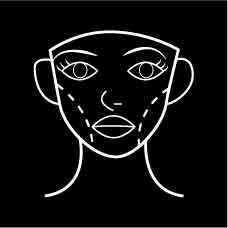 We can't wait to meet you! We offer comprehensive consultations with Dr. Shokrian, and his team both virtually and in person.
212-421-7123
What Can I Expect from a Submentoplasty Surgery?
Dr. Shokrian customizes the submentoplasty procedure to fit your needs. He removes any excess fat below your chin and jawline, and then he tightens up the muscles in your upper neck, giving you the neckline you've always wanted. He doesn't trim your skin during a neckline removal surgery, and his incisions for the procedure are small and discreet. Other chin and neck procedures include:
If you're looking for the best non-surgical fat removal from the stomach or other areas of your body, consult the best New York City plastic surgeon about laser fat removal. This FDA-cleared treatment works especially well on your abdomen and flanks. Reasons to choose non-surgical fat removal with laser technology include:
When you have the procedure at the Millennial Plastic Surgery office, you only require local anesthesia to make sure you feel no pain. Before you head home with a friend to drive you, you receive instructions on incision care and pain management. The recovery time from submentoplasty is less than many other surgeries, but you still need to rest for a few weeks.
Follow the instructions Dr. Shokrian provides for aftercare, so you can resume your daily activities safely and with minimal risks. During your recovery, you can expect:
A few weeks of rest. You can probably return to work before you're fully recovered, but save the marathons and mountain climbing until you're fully healed.
Protect your neck and chin. Be careful how you move your head while you recuperate from your submentoplasty, especially in the first few days. Try not to turn your head for a few days, and you may not want to talk much. This is not the time to go sightseeing or bird watching, either in Midtown Manhattan or anywhere else.
Keep your head elevated. This period calls for rest, but do so with your head elevated, especially right after your procedure.
Take good care of your incisions. Change the dressings as directed, and keep the incisions clean and dry. Let Dr. Shokrian's office know right away if you notice any redness, new or excess swelling, seepage or a fever.
Don't smoke. Smoking slows down your healing process and interferes with your results. Don't smoke for at least two weeks before and after your neckline removal procedure.
Be patient. Your final results take time to show themselves. Expect to see a little swelling immediately after the surgery, which dissipates slowly over the next few weeks. You have plenty of time to show off your new neckline, so let your body heal.
Read more: What Are The Best Procedures For Neck Tightening In 2022?

What Are the Costs Involved with Submentoplasty Surgery?
Being cost-conscious is smart, and most insurance companies won't pay for a surgical procedure that isn't considered medically necessary. Unless your health is being compromised by your sagging jawline, removing the fat stored there is likely your financial responsibility. When you allow Dr. Shokrian to perform your submentoplasty surgery, you're paying for:
Personalized service. Dr. Shokrian and his staff don't just perform a cosmetic procedure; they care about you. They don't just want to make you look good; they want to make you feel good about your whole experience. They know that choosing submentoplasty surgery is a very personal decision, one that comes with questions. They answer those questions and make sure you know exactly what's going to happen and what you can expect from the procedure. They guide you along every phase of your cosmetic surgery journey, from the initial consultation through the follow-up.
State-of-the-art facilities. Millennial Plastic Surgery uses the most advanced medical equipment available, from digital imaging to surgical instruments. Their offices are designed for comfort and care, and they're constantly looking for ways to improve your experience.
Time. This cosmetic surgery practice is in the heart of Midtown Manhattan, easily accessible by all forms of transportation. But once you arrive, there's no rushing through appointments. Dr. Shokrian and his staff take their time to ensure that no detail is missed, not only while he's performing your neckline removal, but during the intake and follow-up care as well.
Expertise. Dr. Shokrian has the credentials and experience with submentoplasty surgery to be able to provide the results you want in the best possible way. You can trust him with your jawline.
It's difficult to put a price on quality care, and you get only the best at Millennial Plastic Surgery. If you're thinking about reshaping your chin and jawline, get in touch with Dr. Shokrian today. Let them help you make your dreams of a smoother, sleeker jawline a reality.