Always puts the client's needs first, making them a pleasure to work with.
What Is BodyTite?
The BodyTite procedure is non-surgical and minimally invasive. Along with AccuTite and FaceTite, BodyTite uses radiofrequency energy to tighten skin and melt fat in specific areas of your body. The procedure is performed while you're under local anesthesia, which makes your recovery period much shorter than from a surgery.
The procedure works by using a special device that combines two probes: one that's inserted under your skin through a tiny incision and another that's placed on top of your skin. The probe delivers radiofrequency energy to the underlying fat and tissue, liquifying the fat and contracting the tissue. Your doctor then removes the liquefied fat using suction. It typically takes between one and three hours, depending on the target areas.
When you're ready for a non-surgical way to reduce fat and tighten your skin, look for a top plastic surgeon in NYC trained in the BodyTite procedure. In Manhattan, you'll find Dr. David Shokrian at Millennial Plastic Surgery. In the medical day spa of this state-of-the-art practice, you're assured of the best possible results in the safest environment.
Clients' Testimonials
I absolutely loved my experience at Millennial Plastic Surgery from start to finish. Everyone was so kind and professional. Dr.Shokrian listened to my concerns and my results were amazing! I'm almost 3 months post op and so far loving my results.
Clients' Testimonials
I had an amazing experience here, my body and breast look absolutely flawless. LIKE PERFECTION!!!! I personally dealt with Sofia the entire time and she is and absolute DREAM! Sooo nice and over accommodating absolutely professional like she's really my new best friend. They made a very welcoming environment. I would definitely recommend anyone looking for cosmetic work, check them out for sure
Clients' Testimonials
My facelift has made me feel like a brand new person. The procedure was quick and painless, and the results have been truly remarkable. I couldn't be happier with the outcome.
What Are the Advantages of BodyTite?
BodyTite is a versatile body contouring procedure that helps you achieve a more toned appearance with minimal downtime. The benefits of the BodyTite procedure include:
Shorter downtime. This procedure produces noticeable BodyTite results without a long recovery period. Most people are able to return to their normal activities including work within a few days, although you may notice some bruising and swelling for a few weeks.
Versatility. BodyTite can be used to treat a variety of areas of your body. Whether you want a stomach BodyTite profile or BodyTite thighs, your BodyTite results leave you happier with your physique. You can reduce the appearance of sagging skin on your arms too, as you'll see from your BodyTite arms before and after photos.
Minimally invasive. Lipoplasty requires larger incisions and sometimes even general anesthesia, but the BodyTite procedure requires only local anesthesia. This translates to less pain, scarring and downtime.
Tightens skin. Besides removing excess fat, BodyTite also tightens your skin in the treated area, which liposuction doesn't do. This can be particularly beneficial if you have loose, sagging skin due to aging.
Overall, your BodyTite results emerge over about three months, and they last for years, as long as you stay close to your ideal weight. The collagen beneath your skin continues to develop, providing benefits you can see. The eliminated fat cells are permanently gone, but you can still gain weight, so eat right and exercise regularly.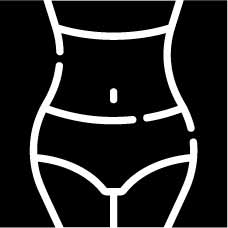 We can't wait to meet you! We offer comprehensive consultations with Dr. Shokrian, and his team both virtually and in person.
212-421-7123
What Areas of My Body Can Be Treated with BodyTite?
BodyTite is a versatile procedure that works on quite a few parts of your body. Some of the most common areas that Dr. Shokrian treats with BodyTite include your:
Abdomen. For your stomach, BodyTite creates a flatter, more toned appearance.
Back, hips and flanks. BodyTite removes stubborn fat and sagging skin in these areas that are difficult to address naturally, through diet and exercise.
Arms. BodyTite treats the excess fat and loose skin in your upper arms, reducing the appearance of bat wings. The difference in appearance between BodyTite arms before and after is phenomenal.
Thighs. BodyTite thighs are slimmer, tighter and more attractive. The results may last as long as five years, as long as you maintain a steady weight.
Face and neck. While you may prefer FaceTite or injectables for small areas of fat and loose skin, you can use BodyTite if you want to address larger areas around your chin or neck.
Using radiofrequency energy is a safe and effective way to eliminate excess fat and tighten loose skin. BodyTite uses a larger device than that for AccuTite and FaceTite, making it ideal for larger areas of your body. The BodyTite procedure offers more benefits, compared to traditional surgical procedures and even liposuction.
What Are the Differences between Liposuction and BodyTite?
BodyTite and liposuction are different approaches to removing fat. They have distinct methods and techniques, such as the:
Removal of fat cells. Liposuction uses a cannula or a thin tube to suction out fat cells from the targeted area. In contrast, BodyTite uses radiofrequency energy to liquefy the fat cells before they're removed.
Incision size. Liposuction requires larger incisions, typically around five millimeters long, whereas BodyTite only requires incisions that are about two millimeters. This means BodyTite is less invasive and produces less scarring.
Skin tightening. Liposuction primarily focuses on removing excess fat. BodyTite's radiofrequency energy heats the tissues as well, causing them to contract and tighten into firmer, smoother skin.
Recovery time. Undergoing the BodyTite procedure usually results in less swelling and bruising. You return to your normal activities within a few days. Undergoing liposuction requires several weeks of downtime before you can resume normal activities.
While both procedures are designed to remove excess fat, BodyTite and liposuction use different techniques and offer different benefits. Your New York City cosmetic physician helps you determine which procedure is best suited to your needs and goals.
How long do BodyTite results last?
While maintaining a healthy and stable body weight, patients can expect to see fat loss and skin tightening results in their body for future onwards.
Are BodyTite treatments painful?
BodyTite treatments are completed under local anesthesia. You may experience tenderness or soreness after the procedure but Dr. David Shokrian can prescribe pain medication for any discomfort.
Does BodyTite create noticeable scars?
Since BodyTite is a minimally invasive procedure, it will not leave any scarring and no stitches necessary. As your body heals, the dead fat cells will leave the patient with a slimmer and more sculpted body with no scarring and minimal risks.
Why Should I Get BodyTite vs. Morpheus 8?
While Morpheus 8 and BodyTite are both non-surgical treatments that use advanced technologies, they address different cosmetic concerns. They also differ in their methods and the areas of the body they treat. The main differences include:
After surgery, your surgeon may insert a drainage tube or two near the incisions to reduce swelling and drain any fluid buildup. While recovering, your plastic surgeon recommends closely following post-op instructions that include:
Morpheus 8 is a non-surgical skin rejuvenation treatment
BodyTite is a minimally invasive body contouring treatment. .
Morpheus 8 is a non-surgical skin rejuvenation treatment
This treatment uses microneedling and radiofrequency energy to stimulate collagen production and improve the texture and tone of your skin, not to melt fat. It typically addresses fine lines, wrinkles and skin laxity in your face, neck and body.
BodyTite is a minimally invasive body contouring treatment.
The BodyTite procedure uses radiofrequency energy to melt and remove excess fat, while also tightening the skin. BodyTite commonly treats areas, such as the abdomen, hips, thighs, arms and back.
Both treatments use radiofrequency energy to stimulate collagen production, but that's where the similarities end. Really, the choice between Morpheus 8 and BodyTite depends on your individual needs and goals. Your NYC doctor helps you determine which treatment is best suited to achieve your desired results.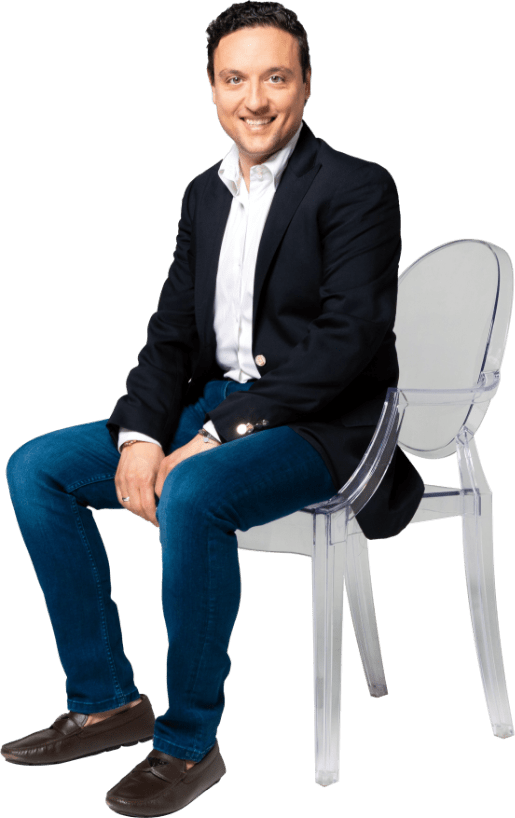 56 West 45th Street, Floor 4, New York, 10036 3190 Riverdale Ave. Level C, 4A, Bronx NY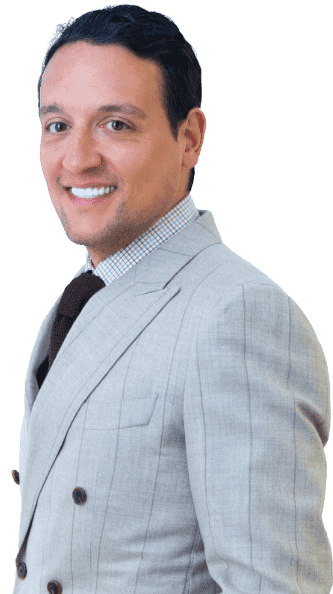 How Much Does BodyTite Cost?
Your doctor discusses all the potential costs during your consultation. Since BodyTite is typically considered a cosmetic procedure, it's not covered by many insurance companies. The cost of your BodyTite depends on several factors, such as:
The size of the treatment area
The extent of the procedure
The location of your doctor
A starting cost of $3,000
The cost of BodyTite may not include additional expenses, such as facility fees, anesthesia fees or follow-up appointments. Ultimately, don't let the cost of BodyTite be the only factor in your decision-making process. Millennial Plastic Surgery offers financing options or payment plans to make the procedure more affordable.
If you're considering the BodyTite procedure, choose a qualified, experienced doctor to help you achieve your desired results, while prioritizing your safety and well-being. Contact Dr. David Shrokian for an effective way to achieve a slimmer, more toned appearance and boost your confidence in your body.