Male Liposuction NYC
Gallery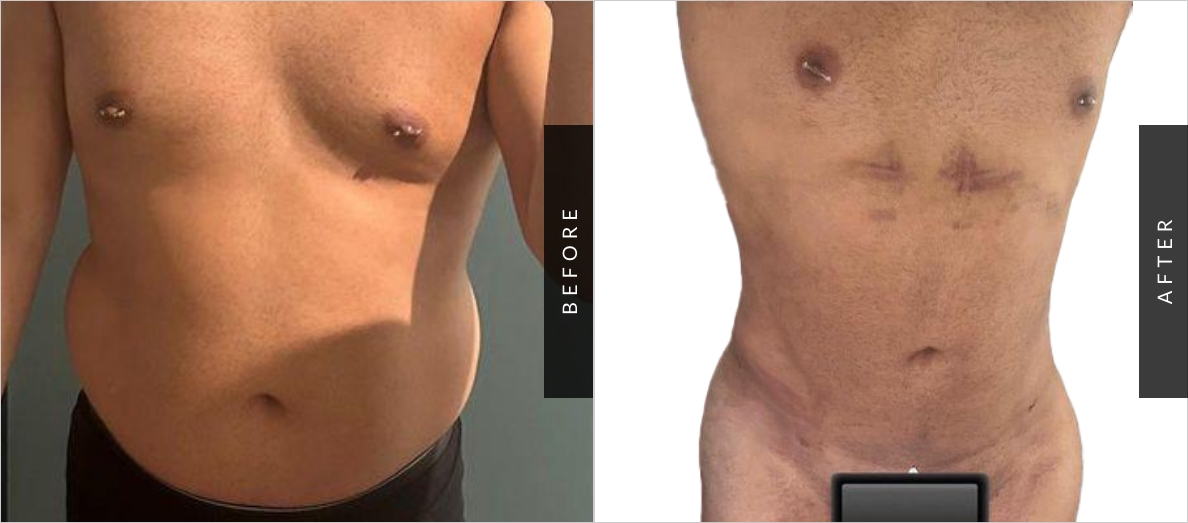 Top-notch service that always exceeds expectations.
What Is Male Full Body Liposuction?
Male full body liposuction is a cosmetic procedure that involves removing excess fat from more than one area of your body using common liposuction techniques. The goal is to create a more sculpted, toned physique by targeting stubborn areas of fat that refuse to disappear no matter how much you diet and exercise.
During male full body liposuction, you move from male liposuction before and after shots of your bod with lumps and folds into the kind of body you can be proud to show off. In NYC, the best-rated plastic surgeon at Millennial Plastic Surgery makes small incisions in the targeted areas, inserts a thin tube called a cannula and uses suction to remove the fat cells. For men, some of most common areas treated include their:
You can choose to have one procedure done at a time, get a combined midsection liposuction surgery called 360 lipo or even avoid surgery all together with a non-surgical fat reduction procedure. Your Manhattan surgeon discusses which procedure is best for you to achieve your goals.
Clients' Testimonials
My liposuction has helped me achieve the body I've always wanted. The procedure was easy and the results have exceeded my expectations. I highly recommend it to anyone looking to get rid of stubborn fat.
Clients' Testimonials
This place was very good. The kindness and helpfulness of the staff was awesome. I loved Jess and my massages from Maribel..she was so good I wanted an 8 ounce bottle of milk and my bed after. Overall Dr. Shokrian was very honest in what he could do and what he couldn't which made my choice even easier.
Clients' Testimonials
I had my surgery done 2 weeks ago & I had the most amazing experience ever. Dr. Shokrian & the girls are very caring, they made me feel very comfortable, especially Sophia & Barbara. They answered every question I had! I'm more than happy with my results & would definitely recommend MPS to anyone interested in cosmetic surgery!
How Is Male Lipo Different from Female Liposuction?
The basic technique used in liposuction is the same for both men and women. But there are differences in the way male and female liposuction are performed to address the unique characteristics of their body types and fat distribution, such as:
Fat distribution. Men and women tend to accumulate fat in different areas of the body. Women usually have more fat in the hips, thighs and buttocks, while men tend to accumulate fat in the abdomen, love handles and chest.
Body shape. Men tend toward a more athletic, rectangular body shape, whereas women have a more of an hourglass shape. Therefore, the goal of liposuction for men is to create a more defined, muscular appearance; the goal for women, on the other hand, may be to enhance or maintain their curves.
Fat quality. The fat in men is usually more fibrous and denser than that in women, making it harder to remove. Male liposuction requires more skill and experience than female liposuction to achieve positive results.
Amount of fat removal. Men usually require more fat removal than women because men tend to have larger amounts of fat in their target areas.
Skin thickness. Men tend to have thicker skin than women, which can affect the outcome of liposuction.
Your skilled NYC plastic surgeon takes the unique characteristics of your body type and fat distribution into account. Then he adjusts his technique accordingly to ensure a satisfactory result.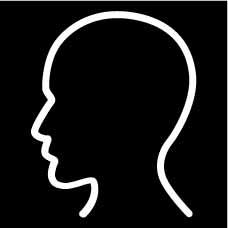 We can't wait to meet you! We offer comprehensive consultations with Dr. Shokrian, and his team both virtually and in person.
212-421-7123
Am I a Good Candidate for Male Full Body Liposuction?
You're an ideal candidate for male liposuction if you're over 18, in good physical health and endowed with decent skin elasticity. You undergo an initial medical and psychological exam so your doctor understands your medical and mental history. Certain conditions may preclude you from liposuction, such as if you:
Have a history of eating disorders
Are obese — more than 25 pounds over your ideal weight
Smoke cigarettes
Use alcohol heavily or abuse drugs
Have a serious existing or life-threatening condition, such as high blood pressure or cancer
You must also have realistic expectations about the results of the procedure. Age usually doesn't play a part in your suitability for body cosmetic surgery in general, but if your skin isn't very elastic, you won't see the same results from male-targeted lipo as a younger man with taut skin.
How Is Liposuction Done?
Liposuction typically is an outpatient procedure. Depending on the scope of your lipo, you may be put under completely or given a local anesthetic with IV sedation so you don't feel any pain or discomfort. Dr. David Shokrian prefers to use awake surgery to reduce the small risks inherent with general anesthesia. To remove the fat, he inserts a cannula into a tiny incision to loosen and suck out the fat.
You need someone to drive you home from the procedure no matter what kind of anesthesia you receive. Your doctor chooses from the different types of liposuction, depending on the area where you want the fat removed. The types of lipo available include:
Laser-assisted liposuction. This is the preferred go-to procedure for Dr. Shokrian. It's less traumatic on your body, has a shorter downtime and reduces the amount of blood loss.
Fluid-injected liposuction. A solution of lidocaine, salt and epinephrine are injected before the lipo procedure to loosen the fat and make it easier to remove. This may be necessary if you have large amounts of stubborn fat.
Tumescent liposuction. This technique takes a little longer, but it's necessary when fat is in a tumescent state, being firm and swollen. It's used in conjunction with a medical fluid injection.
Ultrasound-assisted lipoplasty. The cannula used for this procedure gives off ultrasonic energy to first liquify the fat. It's especially effective in fibrous areas like your chest, where you may have developed enlarged breasts, a condition called gynecomastia.
What Is Liposuction Recovery Like?
While the skill and talent of your Manhattan plastic surgeon leads to pleasing outcomes, you play a big role in how well your liposuction procedure endures. Before you leave, you're given strict instructions to follow closely to get the best results, which include:
Wearing a compression garment for at least six weeks — crucial for proper healing
Staying out of work for about a week so you can rest
Taking prescribed pain medication for the first few days
Expecting some swelling and slight bruising for the first couple weeks
Avoiding heavy exercise, anything more strenuous than walking, for about two weeks
While the procedure removes excess fat, it doesn't address underlying issues that may have contributed to the accumulation of fat, such as poor diet or lack of exercise. It also doesn't address any leftover skin that may be present after the fat's removed. To tone up your body, you may need to combine lipo with a:
In general, male liposuction cost can start at $3,000. The cost of male liposuction usually isn't covered by insurance unless it's being done for strictly medical reasons, such as treating lipedema or after weight loss surgery. There may be financing options available for you. To get started with male-specific plastic surgery, contact the compassionate, discreet team at Millennial Plastic Surgery.