pecific parts of your body, you have multiple
What Is Non-Surgical Fat Reduction?
You don't have to submit to a surgical procedure to lose those pockets of stubborn fat. Medical technology today provides alternative forms of traditional fat removal procedure. Non-surgical fat removal from the stomach, for example, instead of abdominal liposuction yields gradual but noticeable results. If you're hesitant to get elective surgery or have general anesthesia, you now have other options.
Non-surgical fat removal, such as laser fat removal, may deliver the body contour you want without the long, painful downtime associated with surgery. Non-invasive fat removal procedures break down your fat cells in targeted areas using new modalities. These techniques work safely to remove fat from your:
Arms
Thighs
Buttocks
Abdomen
Hips
Love handles
Chin
When you're ready to explore non-surgical lipo, visit a board certified cosmetic surgeon in New York City who offers a variety of FDA-cleared treatments for gradual fat removal. Dr. David Shokrian and his team at Millennial Plastic Surgery in Midtown Manhattan are early adopters of non-surgical techniques in cosmetic surgery. Dr. Shokrian leverages new methods, such as laser fat removal, to help you achieve your cosmetic goals.
What Are the Benefits of Non-Surgical Fat Reduction?
If you want to reduce stubborn fat in specific parts of your body, you have multiple body plastic surgery options. Non-surgical fat reduction, however, offers multiple benefits over traditional surgical procedures, including:
Reduced downtime. If you want a procedure that doesn't disrupt your normal routine, talk to the best cosmetic surgeon in New York City about non-surgical fat removal. The procedure has little to no downtime.
Safe fat reduction treatments. The top-rated cosmetic surgeon at Millennial Plastic Surgery uses the safest FDA-approved techniques and procedures to guarantee your safety.
No scarring. Non-invasive fat removal leaves no scars since you rarely need any incisions. You can proudly wear swimwear and other revealing clothes without feeling embarrassed by any scars.
No anesthesia. Some people are allergic to anesthesia, which makes non-surgical fat reduction an ideal alternative to conventional fat removal surgery, which often requires anesthesia.
Minimal discomfort. Non-invasive fat removal causes no pain, just a little manageable discomfort. You can go about your normal routine afterward without soreness or swelling.
Effectiveness. Dr. Shokrian performs successful and effective non-surgical fat reduction procedures for both men and women at his state-of-the-art facility.
Side effects. The risks of complications or side effects in non-surgical fat reduction are minimal. Temporary side effects include mild swelling, bruising and discomfort. Since there's no cutting or sutures, you don't have to worry about healing, scarring or infections.
Private. If you don't want the world to know about your fat reduction cosmetic procedure, go for non-surgical fat removal. The gradual results mean no one can tell.
Long-term results. You'll enjoy lasting results if you maintain your weight. The procedure complements ongoing weight loss therapy techniques, such as dieting and exercise.
While non-surgical fat removal isn't an alternative to weight loss programs, the procedure helps you achieve your body-shaping goals. If you're worried about those love handles or your sagging lower tummy, seek guidance for non-surgical liposuction or another minimally invasive procedure at Millennial Plastic Surgery in Midtown Manhattan.
Clients' Testimonials
I did 360 liposuction, BBL and tummy tuck, before my surgery I was concerned about the pain because people usually do this kind of procedure separately, but I was amazing how great I feel next day, the doctor offered me an additional pain relief through the surgery ( spiral), which works really good, I was able to do light activities right next day like cooking, and walk without no problem.
Clients' Testimonials
I would like to thank millennial for my wonderful results. The doctor answered all my questions, and the staff is very loving, very satisfied with my results from my Lipo 360 would recommend them to everyone once again thank you very much millennial for treating me so kind and thank you doctor for my wonderful results.
Clients' Testimonials
I had my surgery done 2 weeks ago & I had the most amazing experience ever. Dr. Shokrian & the girls are very caring, they made me feel very comfortable, especially Sophia & Barbara. They answered every question I had! I'm more than happy with my results & would definitely recommend MPS to anyone interested in cosmetic surgery!
Highly recommend for their exceptional service and commitment to their clients.
What Are the Types of Non-Surgical Fat Reduction?
Advances in cosmetic surgery have led to the development of many non-surgical fat removal methods. If you don't want to go under the knife to achieve your body contouring goals, your plastic surgeon offers alternative procedures, such as:
CoolSculpting
Ultrasound fat reduction
Radiofrequency fat reduction
VASER liposuction
Laser fat reduction
Each technique works slightly differently, but all can be effective at reducing the amount of fat you have in specific areas. Dr. Shokrian recommends the most suitable non-surgical lipo procedure. You can trust this experienced cosmetic surgeon to listen to you and perform the procedure expertly.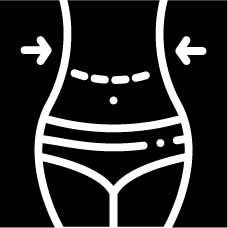 We can't wait to meet you! We offer comprehensive consultations with Dr. Shokrian, and his team both virtually and in person.
212-421-7123
What Is CoolSculpting?
CoolSculpting, also called cryolipolysis, is an FDA-approved, non-invasive fat removal treatment that uses extreme cold to freeze your fat cells. Once frozen, your fat cells are naturally absorbed and removed from your body. CoolSculpting can remove fat in your chin, upper back, flanks, tummy, thighs, love handles, lower abdomen, lower back or buttocks. Advantages of CoolSculpting include:
Fast, effective fat removal.
No downtime.
Tested, proven technology.
Minimal side effects.
Fast, effective fat removal.
This procedure, which takes about a half hour, reduces a single fat pocket quickly, providing fast results.
No downtime.
Since you need no incisions, you don't require any downtime. You can resume your daily routine immediately after the procedure.
Tested, proven technology.
CoolSculpting has been used successfully more than 11 million times worldwide. Clinical studies prove the procedure destroys 27 percent of your fat cells in the target area.
Minimal side effects.
When they occur at all, the mild side effects include temporary numbness, redness, swelling and tingling.
CoolSculpting may be ideal if you're struggling to lose fat in a specific area. If you're close to your ideal weight, you're a good candidate for this procedure. CoolSculpting costs start at $2,000 per session, but your total cost depends on a variety of factors. Millennial Plastic Surgery may have a financing plan for you.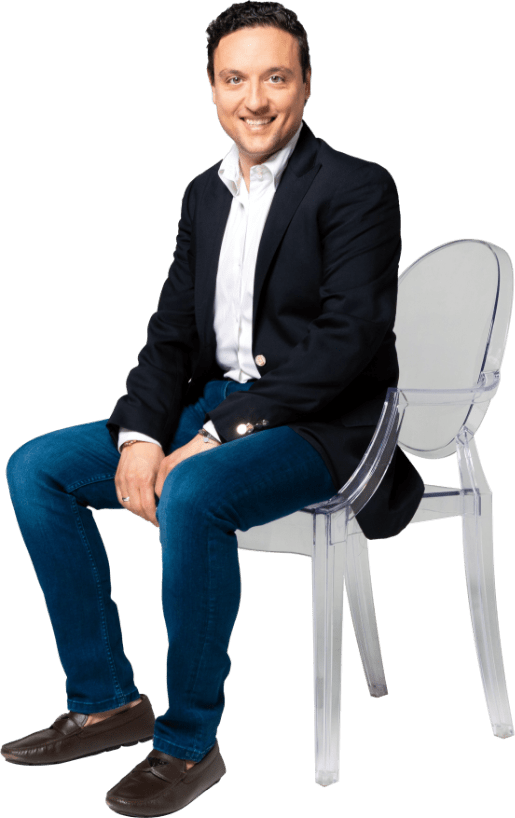 How Does Radiofrequency Energy Compare to Ultrasound Fat Reduction?
Radio frequency (RF) technology in non-surgical body contouring uses heat from radio waves to target the fat cells below your skin. Ultrasound fat reduction uses sound waves to accomplish the same thing. But there are differences between the two technologies.
The goal of radiofrequency body contouring goes beyond fat removal. It also provides a reduction of wrinkles, cellulite and skin folds, giving your skin a more youthful appearance. After destroying the fat cells through intensely focused heat, your body absorbs the liquified fat so that you don't need an incision for this weight loss therapy. Reasons to choose radiofrequency energy include:
It works on various areas of your body, such as your thighs, buttocks and hips.
RF energy improves the appearance of cellulite in the most prominent areas, such as your buttocks and thighs.
It enhances your self-esteem by improving your skin's wrinkles, folds, sagging, texture and tone.
In ultrasound fat reduction, your cosmetic surgeon uses sound wave energy to liquefy stubborn fatty deposits. The doctor then uses a cannula, inserted through tiny incisions, to suction out the liquid fat. This advanced technology leaves the surrounding tissues unharmed. The benefits of ultrasound non-surgical fat reduction include:
A safety-first procedure, as your plastic surgeon can choose from multiple FDA-cleared ultrasound fat reduction treatments
Proven technology that breaks down fatty tissue
Best suited for a problematic abdomen area and your flanks
Non-invasive treatment, with no downtime required
Good results from week six to week 12 after treatments
Long-term weight loss results, as the liquified fat cells do not grow back
What Is VASER Liposuction?
VASER stands for vibration amplification of sound energy at resonance, and it's a type of non-surgical fat removal that's similar to ultrasound fat reduction. Because it uses amplified sound energy, it works faster than ultrasound. A quicker procedure means more time enjoying the results.
If you've tried lifestyle changes to remove stubborn fat to no avail, VASER liposuction may be a great alternative for you. This procedure removes the fat you couldn't lose through exercise or diet. The benefits of VASER non-surgical lipo include:
Ideal for both men and women, delivering a more athletic, masculine figure or a perfectly contoured feminine body
A self-esteem boost from sculpting a body shape you love
Not as invasive as traditional liposuction
Minimal downtime afterward
Fast fat reduction procedure right in your doctor's office with no hospital stay
Stimulated collagen production for tighter, more youthful skin
Effective on your neck, upper arms, abdomen, lower tummy, flanks, hips, thighs, knees, back and chest
Laser Fat Reduction
Laser fat removal is non-surgical lipo that dismantles subcutaneous fat through the heat produced by a specialized laser device. The laser wavelength goes through your skin to heat the stubborn fat deposits beneath to break them down. Your cosmetic surgeon employs cooling technology during the procedure to protect your skin during this non-invasive laser treatment.
If you're looking for the best non-surgical fat removal from the stomach or other areas of your body, consult the best New York City cosmetic surgeon about laser fat removal. This FDA-cleared treatment works especially well on your abdomen and flanks. Reasons to choose non-surgical fat removal with laser technology include:
It's a painless procedure; you only feel a warming sensation.
It' completed quickly, as the treatment takes only 25 minutes per treatment area.
Results start appearing in week six, with the full results within 12 weeks.
You get long-lasting results as long as you maintain your weight.
It tightens your skin, sculpts your body and defines your contours.

56 West 45th Street, Floor 4, New York, 10036 3190 Riverdale Ave. Level C, 4A, Bronx NY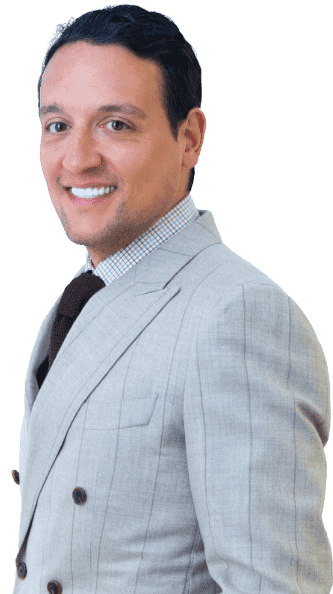 Is Non-Surgical Fat Reduction a Good Option for Me?
Dr. Shokrian listens to your treatment goals to determine if non-surgical lipo is the best fat removal option for you. Non-invasive fat removal suits people with a variety of different cosmetic goals. It may be ideal for you if you:
Wish to reduce stubborn fat in areas that resist diet and exercise
Want a weight loss therapy that doesn't involve cutting, pain or downtime
Are close to your ideal body weight
Want to remove stubborn fatty deposits in specific areas, such as your inner thighs, tummy, love handles, flanks or bra rolls
Don't expect significant weight loss from the non-surgical fat reduction
Have realistic expectations and know that this is not a quick-fix weight loss therapy
These procedures often require multiple treatments, with results taking weeks to show. Your experienced cosmetic surgeon evaluates your medical history, carries out a physical exam and other tests before recommending laser fat removal or one of the other modalities.
A pleasure to work with and consistently provides outstanding service.
How Do I Choose the Best Non-Surgical Fat Reduction Treatment?
With a range of non-surgical fat reduction procedures, selecting the perfect treatment for you may seem daunting. Some ideas to help you select the best non-invasive fat reduction include:
Seek the best cosmetic surgeon in NYC
Choose the procedure that suits your cosmetic goals
Consider the downtime and recovery period after your chosen fat reduction procedure
Talk to your doctor about the options available
Assess the benefits of each procedure before deciding
Factor in the cost of each procedure
Bear in mind the number of sessions likely required
Laser Fat Removal Near Me: Non-Invasive Fat Reduction for a Slimmer You
When choosing a laser fat removal doctor, it is important to consider all the important factors, such as experience, reputation, accreditation, and cost.
Dr. David Shakrian is among the best experts in both traditional liposuction surgery and nonsurgical fat reduction, specializing in a number of different types of non-invasive fat removal procedures, from laser fat removal and ultrasound cavitation to freezing fat cells (cryolipolysis). If you are looking for laser fat removal near you, consider Dr. Shakrian. He is offering a blend of expertise and affordability, and he is in Midtown Manhattan and easily available to New York City patients living in Downtown, Midtown, or Uptown.
NYC cosmetic surgeon Dr. Shokrian provides comprehensive care instructions for the best outcomes. Contact the best plastic surgery team today to explore multiple non-surgical fat removal options in Manhattan.