Chin Augmentation, Chin Plastic Surgery
Gallery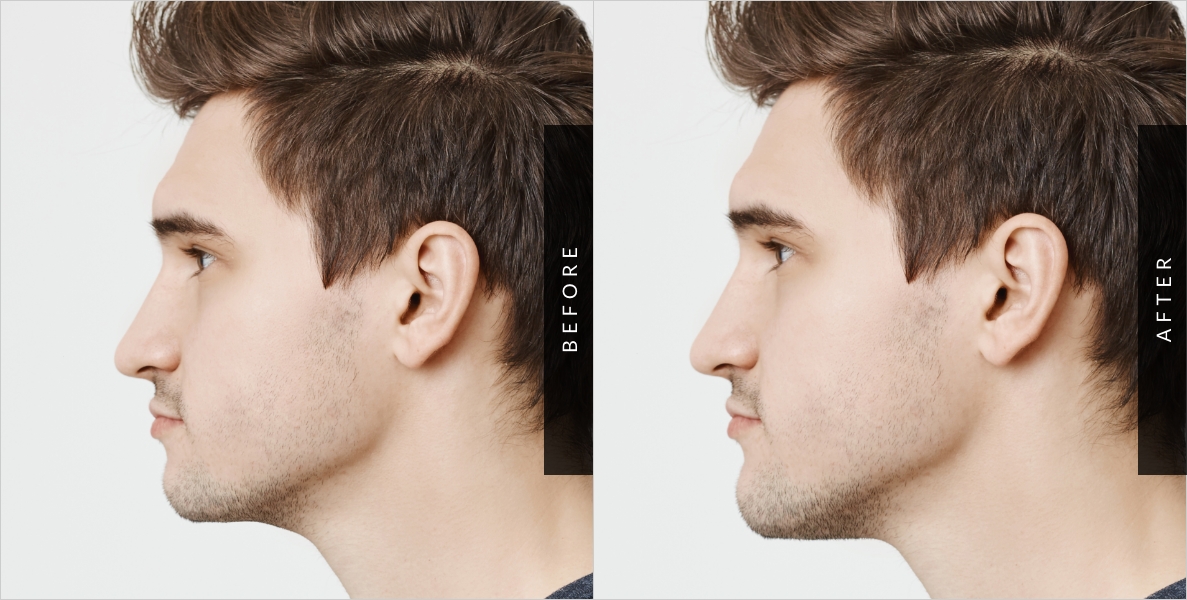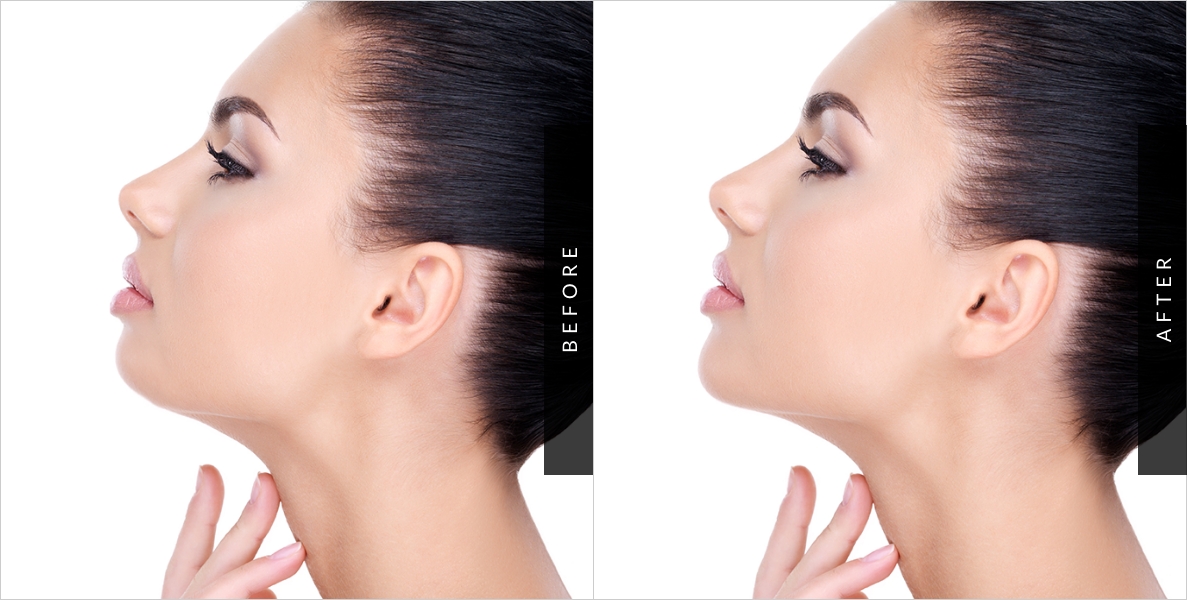 Impressed with the personalized and attentive service provided.
What Is Chin Augmentation Surgery?
Chin augmentation surgery is a cosmetic procedure designed to give your face a more balanced and harmonious appearance. When the outline of your chin is too prominent or underdeveloped, then this spoils the overall balance of your facial features. If you dream of having a chin that's pleasingly in proportion to the rest of your face, then chin surgery is a smart option.
Your chin surgery takes place as an outpatient procedure at New York City's beautifully furnished Millennial Plastic Surgery. The highly respected Dr. David Shokrian performs the procedure to reshape your chin. He has many options for designing your new jawline: by using either implants to enhance your chin or bone sculpting to reduce its size. He uses techniques that include:
Also known as genioplasty or mentoplasty, jaw reshaping surgery is an effective and permanent way of addressing a facial irregularity, and it results in an improved, more attractive profile. The changes made may be small, but the results are transformative.
Clients' Testimonials
I had my surgery done 2 weeks ago & I had the most amazing experience ever. Dr. Shokrian & the girls are very caring, they made me feel very comfortable, especially Sophia & Barbara. They answered every question I had! I'm more than happy with my results & would definitely recommend MPS to anyone interested in cosmetic surgery!
Clients' Testimonials
My facelift has made me feel like a brand new person. The procedure was quick and painless, and the results have been truly remarkable. I couldn't be happier with the outcome.
Clients' Testimonials
Prepare to be amazed! I recently visited Millennial Plastic Surgery for a very intimate procedure, and let me tell you, the results are mind-blowing! Dr. Shokrian and Neke, the geniuses behind it all, walked me through the entire process with their artistic vision and attention to detail. I am beyond thrilled with the outcome of my procedure, and I feel like a brand-new man. Even though I was a bit embarrassed, I never regret doing it with them. Amazing place with great, warm people.
What Are the Benefits of Chin Augmentation Surgery?
Beauty is in the beholder, and views of beauty vary over time and between cultures. Symmetry, however, is one element that's invariably seen as a key element. Having a facial feature that's out of proportion, such as a weak or protruding chin, can make you feel less attractive and self-conscious.
The lack of harmony is more noticeable in profile and a chin that's not in alignment with other facial features is not easily disguised. The beneficial results of chin surgery may deliver a:
More youthful and pleasing appearance
Finely balanced facial structure
Contoured and distinctive jawline
More attractive profile
Permanent improvement
Boost to your self-confidence
Genioplasty is an increasingly common and straightforward surgery, enabling you to achieve a permanent, but often quite subtle, facial transformation. You can be confident that following your surgery, you'll have a beautifully balanced facial structure that enhances your appearance, your confidence and your life.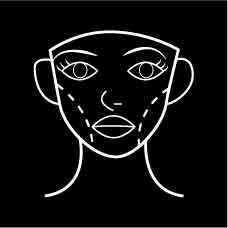 We can't wait to meet you! We offer comprehensive consultations with Dr. Shokrian, and his team both virtually and in person.
212-421-7123
Am I a Candidate for Chin Augmentation Surgery?
If you have a chin that's out of proportion to the rest of your face and gives you an unbalanced look that you're unhappy with, then you may be a good candidate for chin surgery. As a procedure, chin surgery is highly individualized. It depends on your own unique features, bone structure and what shape you hope to achieve.
You can be confident, however, that the results will be the more refined and well-shaped jawline you've envisioned. As a rule, a good candidate for genioplasty is someone who has:
A chin that juts out, is misshapen or is under-projected
Reduced self-confidence due to this facial irregularity
Good physical health
A stable weight
Expectations that are realistic
Who's the Best Chin Surgery Doctor?
Dr. Shokrian carries out a thorough consultation with you before making any recommendations for facial plastic surgery. He listens to your specific goals and advises you on the best treatment for your unique facial strengths and weaknesses. Depending on whether your chin is receded or protruding, your Manhattan surgeon explains in detail the implant or bone sculpting procedures he may recommend.
Following the information and advice you gain during your consultation, you may want to consider combining your chin surgery with additional procedures to achieve greater facial harmony. Millennial Plastic Surgery offers other related cosmetic procedures such as:
Rhinoplasty.
to improve the shape and proportion of the nose
Chin Liposuction.
to remove excess fat under the chin
Neck Lift.
to remove excess fat around the neck and tighten loose skin.
Face lift.
to remove loose skin and wrinkles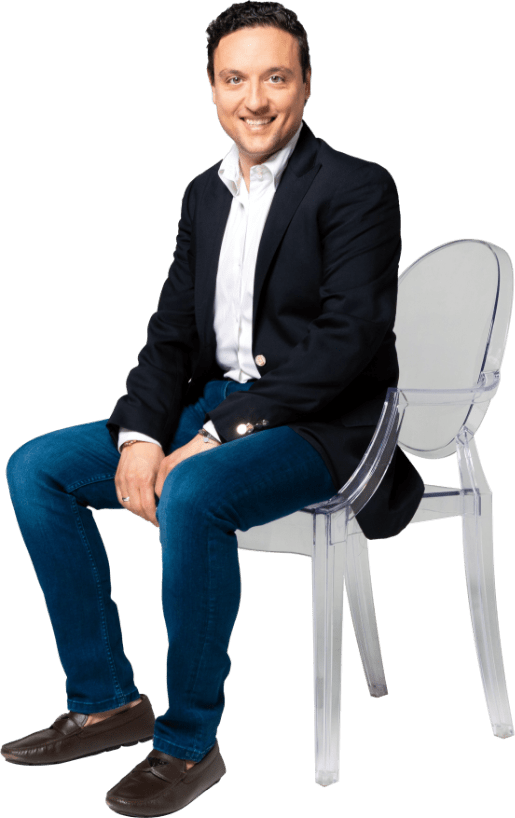 56 West 45th Street, Floor 4, New York, 10036 3190 Riverdale Ave. Level C, 4A, Bronx NY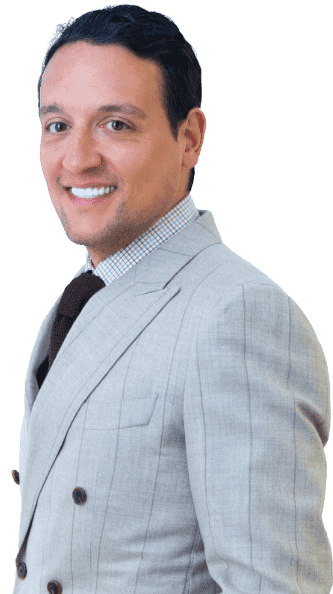 Efficient and effective service that always delivers on its promises.
How is Implant Chin Surgery Performed?
Preparation with pre-op and post-op instructions plays a critical role in the success of your surgery. Prior to your procedure, you'll be provided with instructions that may include:
Arranging for a medical evaluation or lab testing before your surgery
Adjusting your current medications
Refraining from smoking
Avoiding any medications that could increase bleeding
If your procedure is to enhance a receding chin, this generally involves the use of implants. These come in different sizes and shapes to suit your face. They can be made out of a variety of biocompatible substances, such as silicone, Gore-Tex, Dacron or Teflon. Genioplasty using implants is a short but highly effective procedure that results in a beautifully reshaped chin. Your implant procedure involves:
A general or local anesthetic, administered to ensure your comfort
Two small incisions, made either inside your mouth or under the chin
The implant placed within the space that's been created in front of the jawbone
The implant attached to the bone using stitches or screws
Sutures used to close the incisions
How Is Jaw Reshaping Surgery Performed?
If your procedure is to reduce or reshape your chin, then this involves modifying your jawbone. Dr. Shokrian may also use sliding genioplasty, which involves moving your jawbone slightly to achieve the right position and the desired shape for your face. Steps to do a chin reduction procedure include:
A general anesthetic so that you're asleep during the surgery
A cut alongside the lower gum inside your mouth
A further cut made through the jawbone using a surgical chisel or saw
Moving the jawbone to the desired position
A metal plate to keep the repositioned jawbone in place
Invisible sutures placed inside your mouth
This type of chin surgery can last from one to three hours. The result is a naturally contoured jawline and a more attractively shaped face.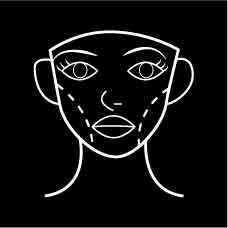 We can't wait to meet you! We offer comprehensive consultations with Dr. Shokrian, and his team both virtually and in person.
212-421-7123
What Can I Expect after Chin Surgery?
Before you even reach the surgical center, you're given all the information you need to ensure you're fully prepared for the recovery period following your chin surgery. There will be follow-up visits and ongoing support provided by Millennial Plastic Surgery. In general, you can expect temporary symptoms and restrictions during the initial period of healing that may include:
Some swelling and bruising for at least a week following surgery
Minor soreness and tenderness after surgery, which can be treated with pain medications
If incisions are made in your mouth, avoid eating solid food for about two days
No diet restrictions if the incisions are made under your chin
Uncomfortable movements of your mouth and chin, such as chewing, for up to two weeks, as the skin on your chin feels tight
No activity that could impact your face, including wearing a helmet or engaging in some sports
After your initial healing period, it's normal to feel the need to take it easy for a few more weeks. No two people have exactly the same experience, but everyone agrees that the end results are well worth the downtime needed for healing. You can expect to see those final results in three to four months.
How Much Does Chin Augmentation Cost?
At Millennial Plastic Surgery, the cost of a typical chin augmentation procedure starts from as little as $3,000. There may be additional costs to factor in, such as the fees for anesthesia and recovery-related items. You're provided with the full cost following your consultation, but before your procedure.
Health insurance doesn't typically fund cosmetic procedures, but financing options are available should you need them. Contact Millennial Plastic Surgery today to book your consultation. Not only can you look forward to the physical benefits you gain from chin augmentation, but your enhanced appearance brings psychological rewards too — a renewed sense of well-being and a greater feeling of self-confidence.