Responsive, reliable, and always delivers on time.
Why Would I Ever Want a Labiaplasty?
Once you realize the many reasons why women choose to undergo very intimate procedures involving genital reconstruction like labiaplasties, you may want to learn more. The differences and abnormalities of individual bodies bother some women more than others. Walking comfortably without chafing between your legs or not worrying about how you look to your partner become part of being satisfied with your body. These are just a few of the issues vaginal rejuvenation addresses.
Self-image hang-ups concerning genitalia can get in the way of many different aspects of life, including sexual intimacy, exercise practices and overall self-confidence. A surgical procedure like a labiaplasty may be the intimate make-over you need to put the pep back into your sexual step.
To learn more about how labiaplasty is done and how it can improve the quality of your life, find the most incredible care and discretion with the best NYC plastic surgeon at Millennial Plastic Surgery in Manhattan. Dr. David Shokrian's main priority is ensuring this procedure is safe and effective, giving you the results you wanted by the best labiaplasty surgeon in NYC.
Clients' Testimonials
I have had several visits to Millennial Plastic surgery. I always look forward to seeing Barbara when I go there. She has the most amazing personality. She is very warm and friendly. She pays attention to detail and take the time to make sure you understand all information. Patient centered care is at the forefront with every experience with her.
Clients' Testimonials
This place was very good. The kindness and helpfulness of the staff was awesome. I loved Jess and my massages from Maribel..she was so good I wanted an 8 ounce bottle of milk and my bed after. Overall Dr. Shokrian was very honest in what he could do and what he couldn't which made my choice even easier.
Clients' Testimonials
Sophia helped me tremendously if it wasn't for her , I probably would have never gone through with my surgery! She made me feel so comfortable and like she genuinely cared for me ! I love my results so far and dr Shokrian is AMAZING with his work. I can finally say I'm happy and confident with myself. Thanks to everyone there but especially SOPHIA .
What Exactly Is Labiaplasty Surgery?
A labiaplasty in NYC really is a fairly common type of cosmetic plastic surgery that's done to revamp your genital area. It's performed for both cosmetic and functional purposes. A labiaplasty is the technical name for reducing the size of the inner and outer tissues of your vagina.
The labia are what you may refer to as the lips or skin folds around the outside of your vagina. The outer lips usually are covered in pubic hair and can be quite fleshy. Labia minora refers to the inner lips that start at your clitoris and stretch just under your vagina's opening. Labia are sensitive, of course, and both the inner and outer lip swell when you get turned on. Issues women have with their labia include that they're:
Wrinkled
Too long or too short
One lip's longer than its counterpart
Too light or too dark
Too fleshy or too thin
The goal of a labiaplasty is to make your inner labia flush with your outer labia, giving you a balanced and perfectly aesthetic result. It also improves your comfort and the appearance down there. Whether or not you shave or trim your pubic hair, looking good increases your sexual confidence.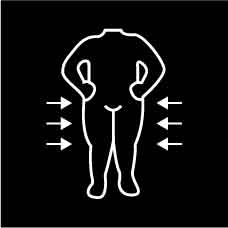 We can't wait to meet you! We offer comprehensive consultations with Dr. Shokrian, and his team both virtually and in person.
212-421-7123
What Are the Benefits of Labiaplasty Surgery?
Vaginas form in their own distinctive ways beginning at puberty, and that's when girls often wonder if they're normal or not. It's often a difficult subject to bring up with your mother or even your friends. But attempting to alter this sensitive part of your body yourself is dangerous and can have permanent consequences.
Maybe you've felt outcast by a genetic difference or an undesired change in vaginal appearance due to aging, giving birth or injury. A professional procedure by the best labiaplasty surgeon in NYC helps you feel good about yourself. Inner or outer labiaplasty in New York at Millennial Plastic Surgery results in benefits that include:
Eliminating discomfort during exercise. Larger inner labia can sometimes become twisted or caught during exercise. A labiaplasty eliminates this discomfort and also makes you feel more confident in tighter fitting workout gear and exercise clothing.
Recovering aesthetically from childbirth. Labia become enlarged or torn during childbirth, leaving scarring and misshapen tissue that leads to future pain, discomfort and sexual insecurity. Labiaplasties remodel the inner workings of labia tissue to provide you with an intimate mommy makeover and get you back to how you looked before pregnancy.
Celebrating weight loss. Labia may grow in size after significant weight gain but not reduce once the weight is gone. A labiaplasty gives you the bump in confidence needed to match your genitalia with your overall slimmer self.
Improving sexual intimacy. How your vaginal lips appear may reduce your sexual confidence and security. Labiaplasties give you a better aesthetic that helps you regain your confidence when you appear in all your glory.
Diminishing irritation. Larger labia sometimes cause itchiness and irritation. Rashes can develop due to that friction. Reducing the labia size eliminates these skin issues.
What Does a Labiaplasty in NYC Entail?
The technique that you and your surgeon decide upon fits the issues you're looking to correct. It's also the most practical, concerning recovery time and labiaplasty cost in NYC. An average labiaplasty lasts between one and two hours. Recovery times vary. The two different methods for performing a labiaplasty surgery include:
The trim method.
The wedge method.
The trim method.
The most common technique, the trim method involves creating an incision on the outside of the inner labia to trim it by making it slightly smaller or flush with the outer lips. The section removed is usually darker in color, so the overall appearance of your genital area appears more symmetric and no longer discolored.
The wedge method.
This newer alternative involves removing a V-shaped wedge from both sides of the labia and then stitching them together. This method avoids complications in transitioning around the clitoral bulb, but it also leaves discolored tissue intact.
A non-surgical labiaplasty may be an option if you're looking to rejuvenate your vaginal lips without going under the knife. Non-surgical labiaplasty uses radiofrequency (RF) heat to tighten labial tissues, instead of cutting and removing the tissue. This RF technology avoids scarring and the other side effects of surgery.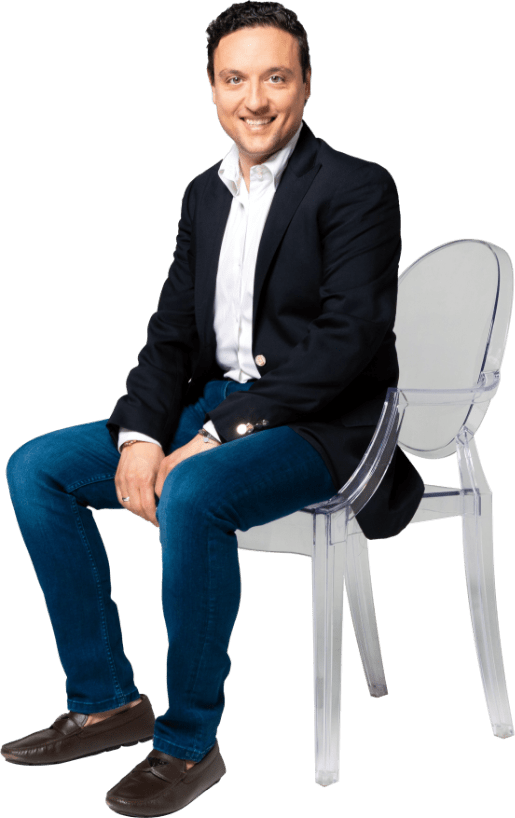 56 West 45th Street, 4th floor
New York, NY 10036 3190 Riverdale Ave. Level C #4A
Bronx, NY 10463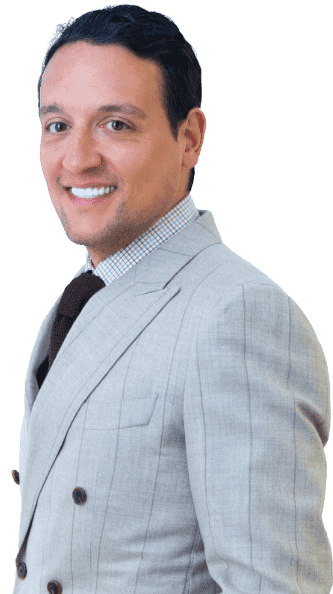 Great service that consistently provides exceptional results.
What Can I Expect during Recovery from a Labiaplasty?
When you have a labiaplasty in New York, choose Millennial Plastic Surgery, a practice that prioritizes comfort after every procedure, helping you have a speedy, painless recovery. Your trusted surgeon equips you with labiaplasty post-operative instructions after your procedure. You can speed up your recovery time after the procedure by:
Adhering to the activity level regimen. Taking your time easing back into daily activities helps healing and prevents post-surgical tearing and other complications.
Abstaining from sex. Sex can introduce bacteria to the healing area around the labia. The strain pulls at the wound, which slows down recovery. Get the go-ahead from your doctor before you jump back into your sex life.
Avoiding alcohol and smoking. Tobacco and alcohol use slows down the body's natural healing response. Avoid them to prevent prolonged inflammation and pain.
Taking proper pain medications. Your surgeon provides you with post-op pain medication to combat any painful side effects.
Most labiaplasties are closed with temporary stitches that dissolve in about three to four weeks. It's recommended to wait at least 24 hours before showering or cleaning the area. You'll receive instructions on how to properly clean, dry and apply medication to the sensitive area after surgery.
What's the Average Labiaplasty Cost in NYC?
Consider cost when seeking a labiaplasty in Manhattan. The average cost of a labiaplasty, even with insurance, ranges widely because it depends on so many different factors. The surgery often starts at about $4,000. While purely cosmetic procedures usually aren't covered by insurance, you may have medical concerns that make it a priority and qualify it for coverage. And if you need it, Millennial Plastic Surgery staff works with you to develop a payment plan or financing that works for you.
Having an experienced, board certified plastic surgeon who understands the mental, emotional and physical aspects of cosmetic surgery significantly reduces your anxiety about your procedure. Labiaplasty costs in NYC labiaplasty constitute an investment in your peace of mind and self-image. Contact Millennial Plastic Surgery for the best labiaplasty in NYC and a new outlook on your self-image.