What Is a Non-Surgical Labiaplasty?
A non-surgical labiaplasty is a non-invasive cosmetic treatment that tightens your vagina's inner lips, called the labia minora, or the outer lips, called the labia majora. This procedure is an alternative to a traditional labiaplasty, which involves surgery to remove the excess tissue from your vagina's lips or labia. A minimally invasive labiaplasty corrects the effects of aging, childbearing or hormonal changes to your vagina.
If you're self-conscious about your vagina's aesthetics or if the size of your labia creates some discomfort, this vaginal rejuvenation procedure may be what you need. Trust Dr. David Shokrian, a top Manhattan cosmetic surgeon, to perform this procedure for you. This board certified surgeon leads an experienced team at Millennial Plastic Surgery, a comfortable and private cosmetic surgery practice.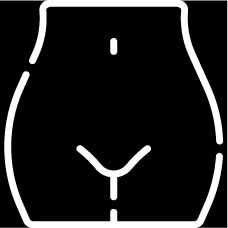 We can't wait to meet you! We offer comprehensive consultations with Dr. Shokrian, and his team both virtually and in person.
212-421-7123
Prompt, reliable, and always delivers high-quality results.
How Does Surgical vs. Non-Invasive Labiaplasty Compare?
For a long time, surgical labiaplasty was the only procedure for vaginal rejuvenation. With advances in medical technology, however, non-invasive labiaplasty has won over more women looking for safer, faster and more convenient vaginal rejuvenation. The main differences between surgical and non-surgical labiaplasty include:
Traditional labiaplasty relies on the surgical removal of excessive, asymmetric or stretched-out labial tissue through trim or wedge techniques.
Non-invasive labiaplasty uses modern technology, such as radiofrequency energy, to modify your vaginal tissue.
Traditional labiaplasty involves cutting and sutures in your vagina, while non-invasive vaginal rejuvenation avoids such techniques.
Non-invasive labiaplasty is a scar-less procedure that improves the overall appearance of your vagina. Surgical labiaplasty usually results in some scarring, caused by the cutting and stitching.
Non-invasive labiaplasty involves non-invasive techniques that facilitate natural healing by stimulating collagen production to reverse the effects of aging or childbirth.
Unlike the complicated surgical labiaplasty, minimally invasive labia modification takes less time to perform and recover from.
The cosmetic surgeons at Millennial Plastic Surgery in New York City work with you to develop a tailored labiaplasty procedure that's based on your needs. Your doctor relies on a patient-centered approach to achieve your cosmetic and health goals. Dr. Shokrian has the experience and touch to deliver the best possible results.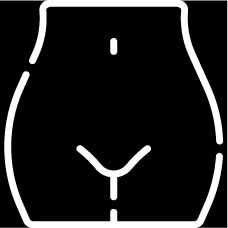 We can't wait to meet you! We offer comprehensive consultations with Dr. Shokrian, and his team both virtually and in person.
212-421-7123
What Are the Benefits of Non-invasive Labiaplasty?
Non-invasive labiaplasty is a highly effective method of labial reduction. It works because your surgeon uses the latest technologies in cosmetic surgery. This cosmetic procedure offers multiple benefits, including:
Correcting mild sagging of your labia
Improving your vaginal tightness
Providing cosmetic improvements to your genitals
Improving sexual intercourse through increased lubrication
Allowing you a wider range of clothing, especially if you'd been worried about puffy vaginal lips
Eliminating the embarrassment of urinary incontinence
Reducing instances of vaginal dryness
Improving your overall comfort and confidence
Reducing psychological effects, such as a poor body image or low self-esteem
Minimally invasive procedures have revolutionized cosmetic surgery. Non-invasive labiaplasty is one such procedure that offers effective results with no incisions or sutures. Its other advantages over a traditional labiaplasty procedure include:
No scars on your vagina after the procedure
Fast treatment that takes less than an hour
Reduced downtime and a quicker recovery
Promotion of natural rejuvenation through collagen and elastin production
Reduced risk of side effects or complications
Radiofrequency labiaplasty and laser labiaplasty are the most effective technologies used in non-surgical procedures. The procedure even offers cumulative results after several sessions, although some effects are noticeable right after your first treatment.
Who Needs Non-Surgical Labiaplasty?
A non-invasive labiaplasty may be an ideal procedure for various situations, but it's not for everyone. The procedure improves the quality of your life by correcting defects or age-related changes in one of the most intimate parts of your body. Good candidates for the labia reduction procedure include women:
Who feel uncomfortable in swimsuits, tight clothing or even certain types of undergarments
Who are experiencing challenges and discomfort while exercising or playing sports due to their enlarged labia
Suffering from urinary leakage caused by sagging labia
Who have painful intercourse caused by enlarged labia or vaginal dryness
Experiencing the after-effects of childbirth or menopause
Who've finished having children and want a return to their previous bodies, including their labia
This procedure isn't a good fit for any woman who expects to have more children. Women who aren't otherwise healthy or who have underlying medical issues may not qualify for this procedure. Ask your compassionate cosmetic surgeon at Millennial Plastic Surgery in New York City if a non-surgical labiaplasty is right for you.
Always puts the client's needs first, making them a pleasure to work with.
How Does Non-Invasive Labiaplasty Work?
Advances in minimally invasive procedures now offer cosmetic surgeons a variety of techniques to use. For non-invasive labiaplasty, there are two main techniques and technologies that have proven effective, including:
---
Radiofrequency or RF labiaplasty.
This labiaplasty technology works by gently heating your labia with radiofrequency energy to trigger your body's natural rejuvenation processes. A handheld device safely emits radiofrequency electrodes into your skin to activate the production of collagen. Collagen shrinks and tightens your labial skin with no need for surgery. RF labiaplasty requires several treatment sessions before you see an improvement in the firmness and elasticity of your labial tissue.
Laser labiaplasty.
Vaginal laser resurfacing leverages laser technology to heat your labia skin and trigger the formation of new collagen. Collagen production restores elasticity, shrinks and tightens your labia without surgical excision of skin or tissue. It works like RF labiaplasty, but using laser energy instead of RF energy.
Dr. Shokrian and his team have built a name as a discreet, caring, patient-centered cosmetic surgery practice. One reason non-surgical labiaplasty has grown in popularity is because it's a painless treatment and causes minimal pain afterward. This innovative alternative to conventional labia treatment doesn't cause pain because:
The procedure only requires the use of a local anesthetic to numb the treatment area. The procedure itself is totally painless.
The precise treatment equipment targets specific areas of your labia. It works without touching the other areas.
Because your doctor doesn't need to do any cutting and make any incisions, you feel very little pain and experience few complications after the procedure.
Since it's an outpatient treatment, you don't need a hospital stay and you can drive yourself home after a brief observation period. You may experience mild soreness in the treatment area right after the procedure. You can expect redness and swelling after the procedure as well, but these symptoms resolve in a week or two.
Clients' Testimonials
Dr. Shokrian's expertise and attention to detail were evident from the very beginning. She listened carefully to my concerns and goals, and worked with me to develop a personalized treatment plan that addressed all of my needs. She thoroughly explained the non-surgical procedure and what to expect, which put me at ease.
Clients' Testimonials
Throughout the process, Dr. Shokrian and her staff were incredibly supportive and made me feel comfortable every step of the way. They were always available to answer any questions I had, and their professionalism and expertise put me at ease during the procedure.
Clients' Testimonials
The results of the non-surgical labiaplasty are absolutely amazing. Dr. Shokrian has a talent for creating beautiful, natural-looking transformations that perfectly complement a person's body. I am so pleased with how my labia looks and feels, and I have experienced a significant improvement in my overall comfort and confidence.
How Much Does Non-Invasive Labiaplasty Cost?
Your non-surgical labiaplasty cost depends on your body and the desired results. You may need multiple sessions to achieve the look and feel you want. The average cost of this vagina treatment starts at $975. The factors that affect the cost of the treatment include:
The length of each treatment
How many sessions you require
The extent of the desired modification of your labia
The experience of your cosmetic surgeon
The technology used in your procedure
Your medical insurance provider usually won't pay for the procedure unless you have a medical reason for it. At Millennial Plastic Surgery, you can get financing options that allow you to access quality treatment now, while paying it off through manageable monthly payments.
If you're a woman with long, asymmetric or stretched labia that interfere with your quality of life, consult the most experienced plastic surgeon in NYC. Contact Dr. Shokrian today to schedule consultation. A non-invasive labiaplasty offers a safer, painless and faster way to rejuvenate your vagina. Millennial Plastic Surgery is home to elite cosmetic care for your:

56 West 45th Street, Floor 4, New York, 10036 3190 Riverdale Ave. Level C, 4A, Bronx NY