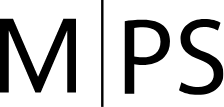 It is Dr. Shokrian's compassion which makes him a truly great surgeon. "I enjoy creating beauty and restoring it," Dr. Shokrian says. "I pride myself on finding beauty in everyone." Dr. Shokrian believes that discovering an individual's inner beauty depends on an open, personal relationship and a thorough understanding of their unique aesthetic goals.
Dr. Shokrian passionately participates in medical missions worldwide, providing compassionate medical attention to children facing congenital anomalies and burn injuries. Moreover, he has gained global acclaim for his surgical skills, particularly being a sought-after surgeon within the transgender community. His transformative surgeries not only enhance their physical appearance but also validate their identities. Dr. Shokrian's profound expertise has established him as a frequent keynote speaker at the forefront of aesthetic surgery advancements.
Research Fellowship
St. Luke's Roosevelt – Clinical Pharmacology Program-Research assistant.
Multi-Phase III clinical trials of new drug therapies to treat Diabetes Mellitus and obesity
Clinical Studies
Double-blind, randomized, placebo controlled study to evaluate weight loss, safety, tolerability and pharmacokinetics in obese subjects od GGI181771X
Clinical effectiveness of Diasensor 2000 noninvasive glucose monitor in a decentralized environment
Phase III Multi-center 2-arm study assessing efficacy and safety of Ecopiam SCH 39166 in treatment of obesity in subjects with Type 2 Diabetes Mellitus
Double-blind, randomized study of Insulin and 45mg of ACTOS (PiaglitazoneHCL) compared to Metformin and 30mg of ACTOS in treatment of type 2 DM
Long term safety of Exubera inhaled insulin in subjects with type 2 DM in phase II trials
Randomized double blind, parallel group study on rosiglitazone vs. placebo with glipzide in elderly patients with type 2 DM inadequately controlled on glipzide therapy.
Montefiore Medical Center-Albert Einstein School of Medicine-Department of Plastic and Reconstructive Surgery- Animal model testing the benefits of Electro-magnetic pulse generated fields in cellular regeneration- Dr. Berish Strauch-Research Lab
Publications
Bell K, Shokrian D, Potenzieri C, Whitaker-Azmitia PM Harm Avoidance, Anxiety, and Response to Novelty in the Adolescent S-100β Transgenic Mouse: Role of Serotonin and Relevance to Down Syndrome doi:10.1038/sj.npp.1300242 Neuropsychopharmacology 28, 1840-1845
Special Topic Presentations
Essentials and advanced lip reconstruction
Non-surgical facial rejuvenation. The liquid facelift
Facial Allotransplantation, A review of 30 years of advancement and new paradigm shift in microsurgery and Medical Ethics
University of Alabama, Birmingham – Gender dysphoria and reassignment surgery
University of Alabama, Birmingham -The Burn patient; Reconstruction of early and late sequelae
Abdominal Compartment Syndrome
Current trends and management of Urologic Trauma
Blunt and Penetrating Thoracic Injuries
Ophthalmic trauma-Recent interventions to saving sight
Current trends and management of Blunt and penetrating neck injuries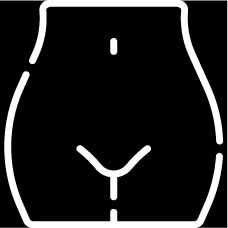 We can't wait to meet you! We offer comprehensive consultations with Dr. Shokrian, and his team both virtually and in person.
212-421-7123
Why Is Dr. David Shokrian the Best Plastic Surgeon in NYC?
David Shokrian, MD is a cosmetic surgeon with more than 14 years of experience. He offers advanced, targeted procedures with your safety and goals in mind. Regarded as one of the best plastic surgeons in NYC, he provides a variety of procedures, whether you seek plastic surgery for medical or cosmetic reasons. His practice, Millennial Plastic Surgery, is a comfortably modern facility in Midtown Manhattan. He focuses on:
Listening to your concerns
Using the latest techniques and technology for positive outcomes
Delivering painless procedures with the shortest possible downtimes
Guiding you through the process to meet your goals
Dr. Shokrian is a master of body sculpting and fat transfer to all areas of your body. He's performed thousands of successful liposuction and other cosmetic procedures on the face, breasts and body for men, women and anyone transitioning. His extensive education, including two medical fellowships, and his vast experience have placed him among the top plastic surgeons in NYC.
Why Should I Choose Dr. David Shokrian?
Dr. Shokrian has dedicated his life to improve the lives of people just like you. He's the best NYC cosmetic surgeon because he stays at the forefront of his profession. At his practice, he performs awake surgeries under local anesthesia whenever possible. When performed by one of the top plastic surgeons in NYC, such as Dr. Shokrian, these surgeries result in fewer complications and less pain.
He performs a number of cosmetic and medically required surgical and non-surgical procedures. Let him help you achieve the look you've always wanted through:
Dr. Shokrian uses a patient-centered and consultative approach. Matched with his expertise and attention to detail, his methodology delivers optimal results. His background includes:
A residency at Nassau University Medical Center
A fellowship at New York Presbyterian Hospital
Licensed in multiple states, including New York
Multiple publications in medical journals
Pro bono surgical missions
Dr. Shokrian is renowned for his accomplishments and advancements in breast and cosmetic reconstructive surgery. He earned a reputation for excellence and was chosen "best" in various award contests as he committed himself to always improving his craft. Dr. Shokrian has received multiple honors and awards for his superb surgical skill and expertise.
---
Are Patients Happy with His Practice?
When searching for a plastic surgeon, always check patient reviews. Even Dr. Shokrian, one of the best plastic surgeons in NYC needs a proven track record, borne out by the positive reviews his patients have left, such as:
Clients'

Testimonials

★★★★★

I got my Brazilian butt lift with Doctor David. I'm now into seven weeks post-op and the result was amazing. I will definitely recommend Dr. David to those who are looking for BBL in NYC.— ladyb2022

★★★★★

I'm happy with the choice I made and the results that I see coming … Based on my experience with this clinic, surgeon and staff, I'd give it a 10-star rating if I could. — Mizzy

★★★★★

I highly recommend [Millennial Plastic Surgery]. They are definitely worth the money. I had an instant boost in confidence after my procedure. I got the results I was looking for and I'm very happy with my decision. — Charming657449

★★★★★

My experience was beyond great. Loving my results. Dr. S. treated me very well and answered any questions I had. — Abby713

Read more testimonials
At Millennial Plastic Surgery, Dr. Shokrian stands out from his peers thanks to his blend of optimism, creativity and strength. Although aesthetic treatments can be frightening, trust the best plastic surgeon in NYC to clearly explain how his treatments help you reach your goals, whether you want to:
Get rid of stubborn fat
Smooth your skin
Adjust the size of your breasts
Touch up your face
You can look younger and feel better about yourself. One of the best plastic surgeons in NYC, Dr. Shokrian runs his practice in Manhattan to ensure both your beauty and your safety. To receive the best treatment at the most affordable costs, contact Dr. Shokrian at Millennial Plastic Surgery.
butt lift
A Brazilian butt lift procedure takes fat from other parts of your body and relocates it to your buttocks. The parts of your body that provide the source of the added fat depends on your desired figure, as well as where you have fat to spare.
tummy tuck
If you are self-conscious about your midsection because the stubborn fat and loose skin affect how you feel about yourself, consult a cosmetic surgeon. The friendly doctors at Millennial Plastic Surgery work with you to determine if a tummy tuck is right for you.
breast implants
You want your breasts to match who you are — your personality, your body proportions and your true sense of self. Breast implants are a safe way to make that happen in less time than you might think.
Lipo
Liposuction is a safe way to get natural, permanent results. Soon after the procedure, you can expect to rock your best look, whether it's in skinny jeans, a little black dress or your old concert cutoff tee.
Breast Augmentation
As you age and your weight fluctuates, your skin naturally stretches. When you lose weight, your skin may not snap back the way it used to. As a result, you may be left with unwanted folds of skin tissue that hang from your body.
The figure of your dreams awaits you at Millennial Plastic Surgery. Whether you're interested in a Brazilian butt lift alone or a full mommy makeover, New York City trusts Dr. Shokrian. Call today to set up a consultation and learn how a BBL transforms not only your silhouette, but your self-confidence too.