Fat Transfer Breast Augmentation NYC
Gallery











Their attention to detail is unmatched. Highly recommend!
What Is a Fat Transfer Breast Augmentation?
Fat transfer breast augmentation is an option to enhance the size and shape of your breasts without breast implants. This advanced cosmetic breast procedure involves taking fat from other parts of your body through lipo plastic surgery and injecting that fat into your breasts to increase their size and symmetry. Breast fat transfer is an alternative to traditional breast augmentation, which involves the use of saline or silicone implants.
If you feel a one-cup size increase to your breasts would improve your appearance, visit Dr. David Shokrian and his top plastic surgeons team at Millennial Plastic Surgery in Midtown Manhattan. One of the best breast fat transfer surgeons, he's helped many women through a wide range of breast enhancement procedures at his state-of-the-art plastic surgery practice.
Clients' Testimonials
What an amazing experience I've had with Dr. Shokrian and his assistant, Cassie. They guided me through my breast lift procedure and I am thrilled with the final result. I always felt cared for and supported which helped to ease my anxiety. I truly appreciate such personable service!
Clients' Testimonials
The services I received for my breast augmentation were exceptional - prompt, efficient, and courteous. They went above and beyond to address my concerns and provide a satisfactory solution. Highly recommended!
What Are the Benefits of Fat Transfer Breast Augmentation?
If you want nicely sculpted breasts that aren't more than one cup larger than what you currently have, fat transfer surgery may be a good option for you. You may decide to have this advanced form of breast augmentation for many reasons because the procedure provides:
A natural alternative to improve the size and shape of your breasts
Improvements to your body proportions by enhancing your breast and cleavage
An opportunity to reshape your body by removing excess stubborn fat from other areas
No scars on your breasts because your surgeon doesn't need to cut into your breasts
Few complications because the procedure doesn't use artificial implants
Minimal scarring because the procedure needs only tiny incisions for the fat harvesting
Lifelong results with no specialized care or replacements required
Reduced downtime after surgery since it's minimally invasive
A psychological boost with an improved body image
After discussing your treatment goals with Dr. Shokrian, he creates an individualized treatment plan just for you. He performs the fat harvesting only in areas you wish to trim, which improves your overall body appearance.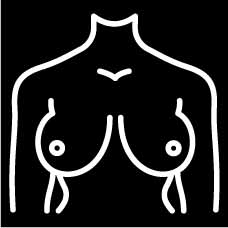 We can't wait to meet you! We offer comprehensive consultations with Dr. Shokrian, and his team both virtually and in person.
212-421-7123
Professional and efficient service that consistently delivers outstanding results.
Do I Qualify for a Breast Augmentation Fat Transfer?
A breast augmentation fat transfer procedure is effective for many types of women who have different aesthetic needs. To determine if you're a good candidate for this procedure, your doctor performs a comprehensive assessment during your initial consultation. Factors that make you a good candidate for the procedure include:
Age. You must be over the age of 18.
Overall health. You should be in good general health.
Expectations. You must have realistic expectations.
Sufficient body fat. Your doctor checks if you have enough excess body fat to transfer to your breasts.
Breast cancer treatments. You can't be undergoing treatments for breast cancer before your cosmetic surgery.
Pregnancy. Your cosmetic surgeon must confirm that you're not pregnant or nursing.
Previous failed breast surgery. If you've experienced implant complications, breast fat transfer surgery may be right for you.
Lifestyle. Breast fat transfer works best if you don't smoke. If you do, prepare to quit for a few weeks before and after the procedure.
If you're seeking to add up to one cup size to your breasts, you may appreciate this procedure. When done by one of the best breast fat transfer surgeons in NYC, you can expect great symmetry and a natural look and feel of your augmented breasts.
What Happens During Fat Transfer Breast Augmentation?
Fat transfer breast augmentation enhances your breast shape and size without implants. The procedure also reduces fat in other parts of your body. This is an outpatient procedure, meaning you recuperate at home. The main steps in the procedure include:
Blueprint plan. After an assessment, your cosmetic surgeon marks the areas to harvest fat from and the injection sites on your breasts. The best areas for fat harvesting include your:

Outer hips
Abdomen or flanks

Anesthesia. You're usually given local anesthesia on the identified treatment areas and a sedative, although general anesthesia is an option.
Fat harvesting. Your cosmetic surgeon makes small incisions in the donor area to harvest the fat needed for your breast augmentation procedure.
Fat concentration. The plastic surgery team refines and concentrates the fat, removing any impurities, such as blood or water.
Fat transfer. Using a special syringe, the cosmetic surgeon injects the fat concentrate into the tissue layers of your breasts. Your doctor often marks multiple tiny entrances in the lower fold of your breast and around your areola.
Dressing. Your doctor dresses the incisions of the donor site and wraps your breasts to promote healing.
Observation. The medical team monitors you until you're cleared to leave. You need someone to drive you home.
Your fat transfer to breasts procedure takes three to four hours, depending on the amount of fat harvested. Your New York City cosmetic breast surgeon uses the latest medical technology for improved safety and success.

56 West 45th Street, 4th floor
New York, NY 10036 3190 Riverdale Ave. Level C #4A
Bronx, NY 10463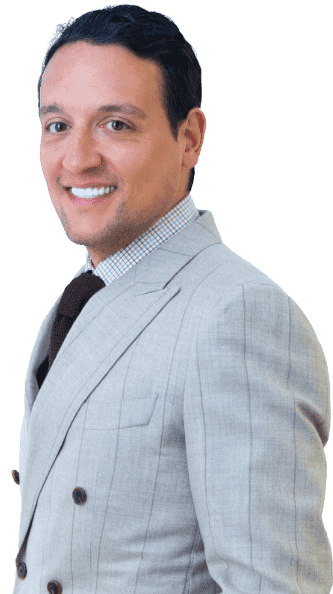 What Can I Expect after Fat Transfer Breast Augmentation?
Recovery starts immediately after the procedure. While the final results take about six months as the fat cells settle in your breasts, you notice an immediate difference in their size. The final results last for the rest of your life, and they don't require special care. After the procedure, you can expect:
Pain and soreness.
Surgical bra.
Rest.
Medications.
Loose clothing.
Follow-up appointments.
Pain and soreness.
You may feel some discomfort, but you can manage it with over-the-counter pain medication. Avoid touching or rubbing the treated area for at least a week.
Surgical bra.
Rest and avoid strenuous physical activity for the first few days after the procedure. Applying ice packs to the treated area helps reduce swelling and discomfort.
Rest.
You can likely return to work and normal activities after a week, although you may still experience some swelling and bruising. Avoid exposure to direct sunlight and liberally apply sunscreen on the treated area when going outside.
Medications.
Swelling and bruising should subside within a few weeks. You may still experience some numbness or tingling in the treated area, but this resolves on its own.
Loose clothing.
You can expect to see the full results of the procedure within six to 12 months. The results of AccuTite can last for several years, although your results vary.
Follow-up appointments.
Before you leave, you make an appointment with your plastic surgeon to review your recovery.
Dr. Shokrian at Millennial Plastic Surgery is available during your recovery. If you notice excessive bleeding, swelling, pain or an infection, call the practice immediately. Expect your breasts to shrink a little after the breast fat transfer, both from decreasing swelling and from fat absorption, which sometimes occurs.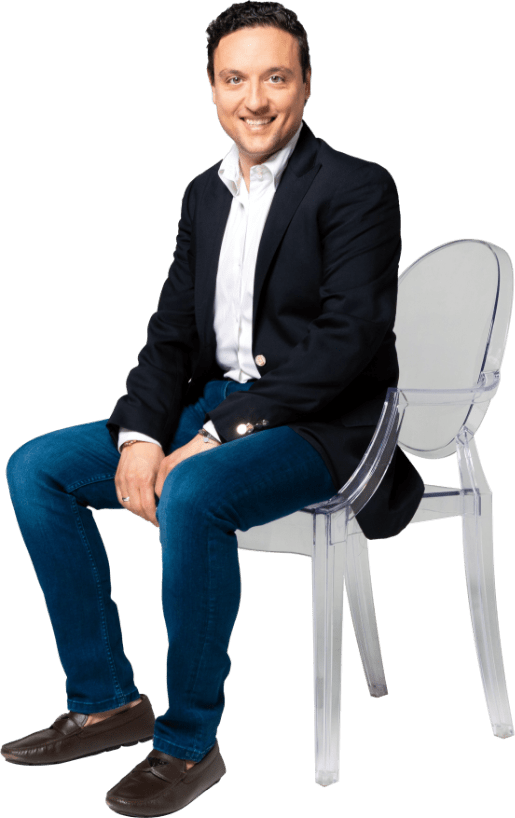 Truly exceeded my expectations with their exceptional service.
What's the Cost of Fat Transfer Breast Augmentation?
The cost of breast augmentation procedures starts at $3,000 and can rise significantly. Factors that affect the cost of the procedure include:
Your location
The expertise of your surgeon
The extent of the fat transfer
Other costs, such as aftercare medication and anesthesia
Health insurance usually doesn't cover elective cosmetic surgeries like a fat transfer to breast. Millennial Plastic Surgery has flexible payment plans tailored to your budget and goals. Contact the best breast fat transfer surgeons in NYC today.